Content Strategy
These Brands Are Humanizing B2B Marketing: It's About People, Not Algorithms
By Lauren McMenemy on March 26, 2019
It's easy to feel like B2B services brands are stuck speaking their own languages. Many of them-especially those in finance and professional services-feel the need to "sound professional," which often means jargon, acronyms no one understands, and writing that sounds straight out of a trade journal. And when it comes to content marketing, that style just won't fire up your audience toward conversion. There's just no humanizing B2B marketing when it's tangled in buzzwords.
When I was working in-house in B2B services, I would often get into lightweight debates with our subject matter experts (SMEs): "No," I would say, "No one will think you're unprofessional if you write "use" instead of "utilize." The SMEs feared looking bad in front of their peers-insisting the grandiose language, long-winded sentences, and academic flavor were necessary. And it was even worse when dealing with lawyers, who have their own unique take on the written word altogether.
But the thing with long, overstuffed sentences, and big words where shorter ones convey the same message, is that you don't come off "more professional" by using them-you end up confusing or even putting off your audience, and risk them disengaging from your content. Hoping they'll push through to the end, after having to read every sentence multiple times, isn't a recipe for success. More often, these consumers end up just clicking out of that window and moving on to one of your competitors' easier-to-digest pieces of content.
This dilemma of clarity versus perceived intellect has been somewhat solved in the B2C realm: With a much shorter sales cycle and the ability to get immediate feedback from consumers, B2C marketers have learned that clear, consistent messaging is the best way to build a brand. In B2B, though, where sales cycles can last several years, and where you're often dealing with highly educated, intelligent people, there's still that sense that big, complicated sentences help the writer to appear more knowledgeable.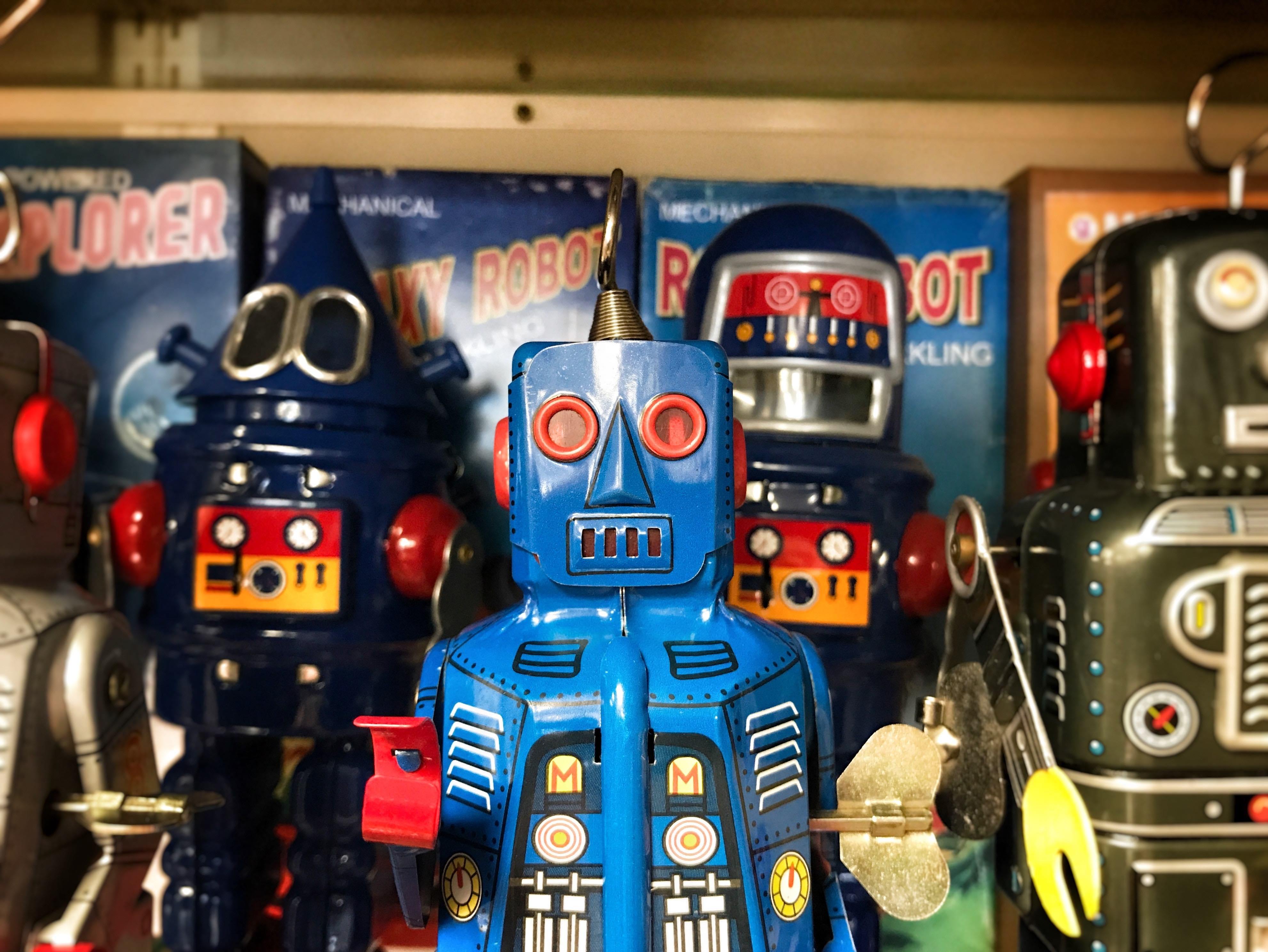 Image attribution: Craig Sybert
"If your readers are lawyers and academics, they'll expect and likely respect the 'big words' and it adds to your credibility," said Carlie Bonavia, a B2B content writer who works with B2B subject matter experts on a daily basis. "But for the most part in B2B content writing, I think it's important to remember you're marketing to people-so you should communicate like a person."
B2B Consumers Are Humans, after All
So why are B2B subject matter experts so resistant to humanizing B2B marketing?
"Delivering B2B services is about selling knowledge or skills. So you want to sound like you know what you're doing-not like a novice or a chancer. That makes people reach for 'impressive' language," explained Tom Albrighton, author of Copywriting Made Simple and founder of ABC Copywriting.
"However, you're not selling information-you're selling insight," he continued. "So instead of trying to impress clients with your knowledge, you should display your understanding. And people who understand things very well can explain them very simply."
Albrighton rates Basecamp as a great example of what B2B business copy can do: "Their style embodies their mission as a business, which is making complicated stuff like project management more simple."
And Basecamp is great at solving problems, which is the first rule of great copy, he said: "In B2B, your client may not know anything about your service-not even that it exists. That's the first barrier you have to overcome. If you can't give a 10-second elevator pitch that anyone can understand, you're going to lose business. So I say that my job is to play the part of a reader, as if I was 'meeting' the client for the first time.
"It helps to think of copy as a conversation, rather than a performance. Many firms are already using the right words when they speak to their customers in person. They just need the courage, or maybe the permission, to write them down."
But don't call simple copy a case of dumbing down: Albrighton rejects the phrase and believes there are no "higher" or "lower" means of expression, only different readers and situations. And that's the thing with B2B-Yes, there will be situations, such as writing in a trade publication, where a more academic style will be appropriate. But for a sales enablement piece, or a top of the funnel blog post about an industry trend, you'll want to employ a different approach. In general, your content strategy will need to utilize different styles of both content delivery and tone in order to meet the needs of your diverse audience.
Clarity, simple and clear communication, is possible in B2B; and several brands are already leading the charge with human-centered, straightforward content.
Grant Thornton: Professional, Trusted and Accessible
Accounting isn't exactly a topic that sets the world on fire, but it is nevertheless essential for us all. Grant Thornton knew it would be unlikely to corner the market that the Big 4 had sewn up, so instead, it set about positioning itself as the go-to advisory firm for mid-sized businesses that wanted to grow. Working with the agency Seven, they created the Strategies for Growth content brand to provide insight, intelligence, and inspiration to that target market.
The result could be directly attributed to new client growth, but also to readers actually sharing and discussing the content. And while Strategies for Growth has since been retired, that ethos shines through in the content Grant Thornton creates today. Whether it's debates around how to create a caring society, support on handling the constant Brexit uncertainty, celebrating inspiring business leaders, the firm's content always maintains an air of integrity, expertise, and accessibility.
State Street: Not Just about a Fearless Girl
Even though few of us outside of the financial industry know about State Street, you've likely heard of the Fearless Girl: A statue of a young girl, hands on hips, which defiantly stared down the bull of Wall Street. Its New York City placement was part of a "stunt" by State Street, intended to ignite a global discussion about the power of women in leadership. Mission accomplished. She's now visiting London, spreading her power far and wide-symbolizing the ongoing issue of diversity in the financial sector.
That campaign is State Street in a nutshell. One of the most respected and trusted financial advisory firms globally, State Street is the go-to for market information and intelligence because it is humanizing B2B marketing. Whether it's a transparent discussion between outgoing and incoming CEOs; research about why investors are optimistic about growth objectives, despite a barrage of challenges; or why so few African Americans opt for a career on Wall Street, State Street knows its audience is savvy and knowledgeable but doesn't talk down to them or get jargon-heavy with its content. The end result? Stories that are simple, clear, straightforward, engaging, and truly unputdownable.
In celebration of #IWD2019 & the 2nd anniversary of our campaign to add more women on corporate boards, we've brought #FearlessGirl to the heart of the financial district in London.

- State Street Global Advisors (@StateStreetGA) March 5, 2019
SAP: A Future Focus for Business Intelligence
SAP is one of those companies that runs in the background, powering more businesses than you realize. From ERP and CRM software to digital supply chain and business intelligence work, SAP deals in data-and lots of it.
They could quite easily have gone down the route of: "Here's how our product helps you do X," and there's certainly some of that content in their ecosystem, but those behind SAP's marketing strategy know that data powers the world and can be used for some quite cool projects. Enter the SAP Leonardo Plastics Challenge.
SAP Leonardo wanted to "provide fresh solutions to meet the global challenge of plastic pollution through a user-centered design thinking approach and the application of new technologies." In short, addressing the question of how can we use data and UX to get more sustainable? A company that makes number-crunching software designing single-use plastics out of the supply chain-that's pretty amazing.
It's not the only sustainability-flavored work SAP is doing, either. They're also using SAP technologies to protect animals and help eliminate poaching of elephants and rhinos.
That said, it's not all environmental; SAP knows sometimes its audience just wants to geek out on data. But when they do get socially-aware, they do it with their whole heart.
Workday: The Audience Is the Thing
When your product is literally about people, it makes sense to employ a people-centric content strategy. Yet, not many HR software companies do this. Workday stands out for its unabashed, person-centric approach to content marketing. It's about workflow and analytics, but it's also about the people.
"Business is personal" announces one headline on Workday's blog; another looks to celebrate the champions of innovation in healthcare. The company's content marketing materials look at topics like leadership, redefining engagement at work, planning for uncertainty, and employee experiences-All of which will be of interest to HR and finance departments alike, and that's why it works. Workday finds a way to market workforce best practices to humans, instead of focusing solely on products or data.
What Can We Learn from These B2B Content Leaders?
These four companies stand out from their peers because they are humanizing B2B marketing. They still talk about benefits and pain points and all the usual topics, but they do it in a way that doesn't treat the audience like an algorithm.
By remembering that those working in B2B are people too, content leaders build more rapport with that audience, bring them along for the journey, and build a community around their content. They become highly shareable, spreading their message far and wide–sometimes even viral, as was the case with State Street's Fearless Girl.
But more than that, by taking a human-centered approach, these leaders are showing they're not afraid to be different, to listen to their audience and the market, and to answer with expertise delivered simply, concisely, and without confusion. In the game of clarity versus intellect, these leaders show you can be both intelligent and use simple, straightforward copy to get your message across to those who need to hear it most: other humans.
Skyword360 technology enables marketers to put together a unified content strategy and ensure everyone, from the CMO to content creators, understands and follows it. Learn more here.
Feature image attribution: Burst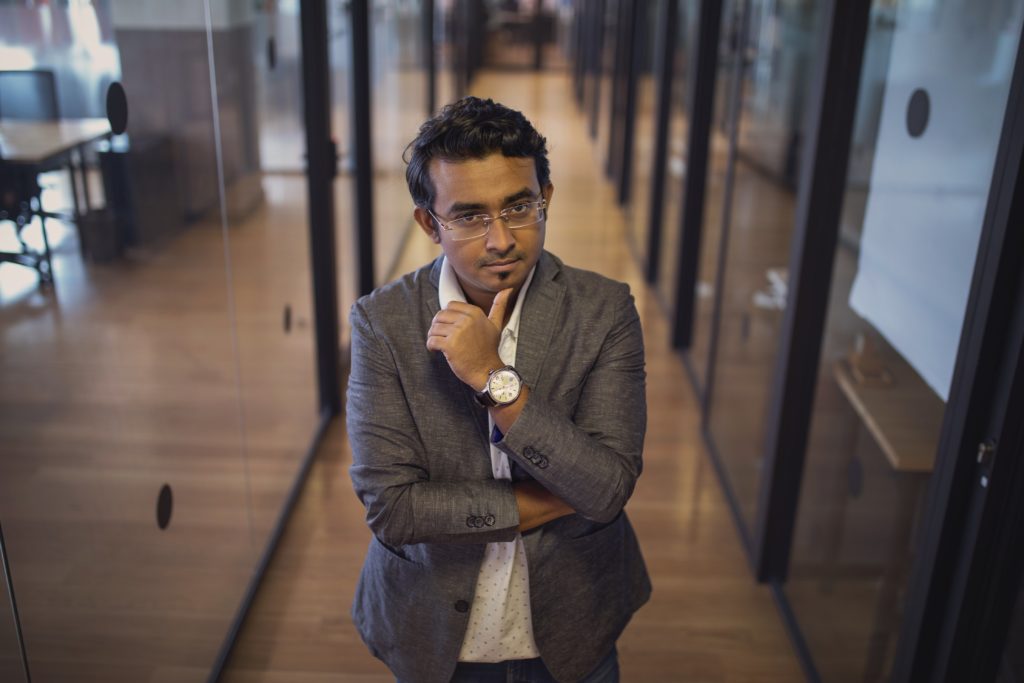 https://www.skyword.com/contentstandard/these-brands-are-humanizing-b2b-marketing-its-about-people-not-algorithms/
https://www.skyword.com/contentstandard/these-brands-are-humanizing-b2b-marketing-its-about-people-not-algorithms/
Lauren McMenemy