For Google News
VR Is the Luxury Experience, But Is Augmented Reality the More Practical Marketing Solution?
By Jonathan Crowl on August 30, 2018
In the digital era, nobody questions the appeal of virtual reality. Consumers love a good VR experience, and that's not going to change anytime soon. In terms of memorable brand experiences, VR offers a degree of immersion that no other medium can match. But, so far, that consumer love hasn't translated to mass adoption. For all of the appeal of virtual reality, the hardware to drive such experiences typically costs hundreds of dollars, putting it out of reach of many consumers.
According to IDC, virtual reality headset sales have slowed down significantly within the past year, as the headsets find a diminished market for interested VR buyers at their current price levels. The stagnant market could ultimately squeeze out some makers of VR gear. Digiday reports that, other than industry leader Oculus Go, the rest of the VR headset market saw its sales decline by 50 percent over the first six months of 2018. While that trend is more likely a temporary blip than a sign of VR's flagging appeal, it does limit the opportunities for creating branded VR experiences that drive ROI in the short-term.
However, consumers still want immersive content experiences that they can afford, leading to an opening for marketers to explore renewed interest in another immersive channel: augmented reality.
From social media selfie filters to facial recognition software, improving AI solutions are now better than ever at recognizing objects and augmenting them through everyday devices like smartphones. As these features become more popular, consumers are becoming more familiar with AR and understanding both its practical and entertaining real-world applications.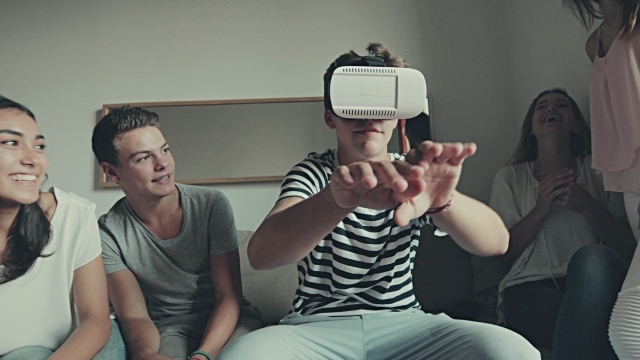 Image attribution: nodstrum
AR's Unexpected Comeback
Social experiences like Snapchat already depend heavily on AR to deliver rewarding consumer experiences, and Boston Consulting Group estimates there will be 51.2 million AR users in the U.S. alone by the end of 2018. Despite that estimated growth, roughly 42 percent of senior marketing executives are hesitant to increase adoption in AR because they're unclear what kind of ROI it can drive.
Luckily, one of the benefits of AR is its ability to drive returns can be immediate, if it's deployed correctly. Consumers can use AR to test out products, such as clothing or even furniture, to see how it looks before making a purchase. Immersive experiences, such as those already being used to enrich tourism experiences via apps that offer information overlays to tourists on guided tours, can create upselling opportunities in the form of purchasing products, services, or even tickets to additional events.
For enterprise brands targeting a large consumer base, AR may even prove more useful than virtual reality marketing because of the easier access to consumers. Since AR doesn't require specialized hardware, consumers can access these experiences through smartphones and tablet devices. With this easier entry point, AR's potential audience becomes much larger than what VR offers, and those increased opportunities to drive revenue should alleviate marketing teams concerned about driving ROI.
In addition, AR apps require a smaller up-front investment than virtual reality, which could make AR a convenient way to ease reluctant business leaders into testing out new immersive marketing technologies.
The Short and Long Games for AR and VR
Major brands like McDonald's, IKEA, and Disney have already launched augmented and virtual reality experiences for their consumers, but overall global spending for these technologies remains just a fraction of what's projected to be spent within the next few years. According to research from Statista, VR and AR spending combined for $12.8 billion in 2017, growing nearly 100 percent over the year prior. By 2021, projected global AR/VR spending could reach as high as $215 billion.
For companies that can afford it, entering the VR market now may the perfect opportunity to leverage a new medium while competition is still relatively low, giving your brand an edge on winning over customers with an immersive experience most other brands can't offer.
However, if this avenue isn't currently realistic for your brand due to various business circumstances, the next-best thing is implementing augmented reality in ways that not only deliver better experiences, but also transform how your company interacts with customers. Brands should be aware of the additional marketing applications of AR and VR that elevate the customer experience in new, innovative ways. Lux Research notes, for example, that AR could be used to assist customers with at-home assembly, as well as other expert assistance and customer services that improve the larger brand experience.
In the long run, augmented reality and virtual reality won't feel like an either/or choice. Both offer significant value in their unique ways of delivering experiences: AR by overlaying content and experiences onto the physical world, and VR by bringing users into a completely original, digital world. For now, AR seems to have more practical use cases and better prospects for reaching a large audience and driving more reliable ROI. This is why you can expect to see more brands serving customers with augmented experiences.
For more stories like this, subscribe to the Content Standard newsletter.

Featured image attribution: David Grandmougin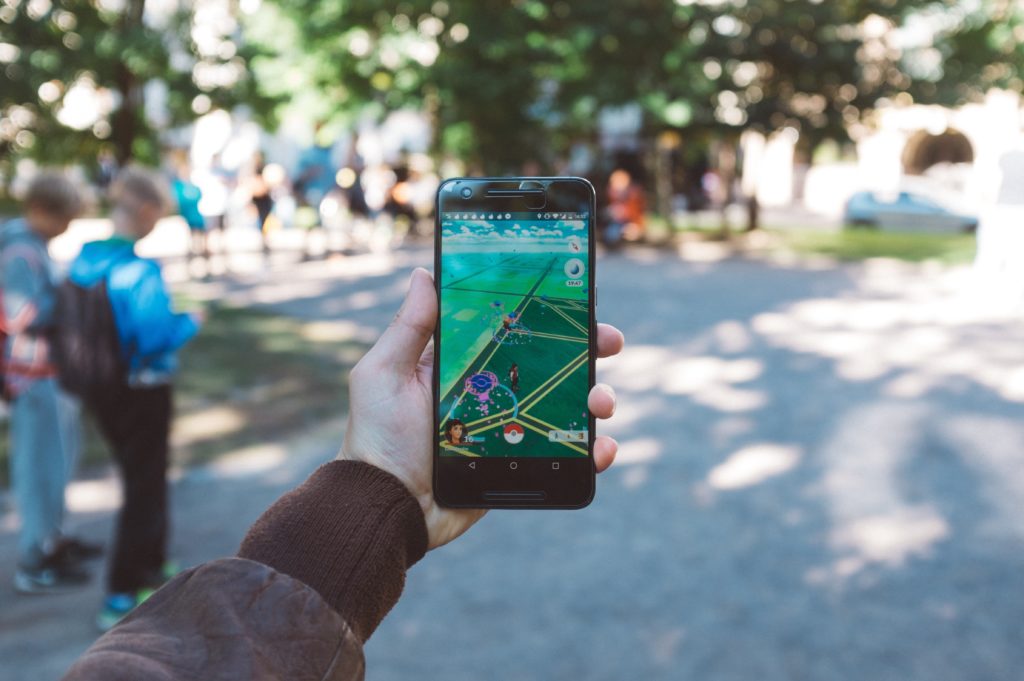 https://www.skyword.com/contentstandard/vr-is-the-luxury-experience-but-is-augmented-reality-the-more-practical-marketing-solution/
https://www.skyword.com/contentstandard/vr-is-the-luxury-experience-but-is-augmented-reality-the-more-practical-marketing-solution/
Jonathan Crowl