Creativity
Welcome Home: How Zillow's Marketing Strategy Sets the Standard for Real Estate Brands' CSR Content Marketing
By Bethany Johnson on April 11, 2019
If you're looking to reach the millennial market, using messaging that conveys your company's values or social responsibility will be the most effective method, according to a recent Ace Metrix study. And real estate marketers should take note, because according to the National Association of Realtors, this demographic now represents the largest homebuying population in America-with their slightly older counterparts, the Gen Xers, coming in a close second.
So to reach this socially conscious group-which has notoriously leaned more in favor of renting than buying for a multitude of reasons-marketers in the real estate field need to not only sell these consumers on why buying a home is worthwhile, but also exhibit that their company is one which goes beyond basic corporate social responsibility (CSR).
Zillow's marketing strategy does just that. Through efforts like its long-form video campaigns that show real people embarking on the homebuying process and its docu-series on housing issues and social causes, the online real estate giant has been able to reach the millennial market through this socially-driven brand storytelling.
Zillow's Marketing Strategy Nails Corporate Social Responsibility
According to Racquel Russell, Zillow Group's vice president of government relations and public affairs, the decision for Zillow's marketing strategy to take a social impact direction came after tons of feedback from employees at all levels of the company.
"It was driven a lot by our employees wanting us, the company, to get more engaged in the community," she explained. And the company listened, launching stellar CSR marketing examples like The Home Project, which concentrates on the complex problem of housing insecurity.
Since getting off the ground two years ago, this campaign has spawned multiple initiatives. From an alliance with cities' nonprofits to employee-led volunteer projects and deep, original economic research, the philanthropic powerhouse effort has allowed Zillow to leverage corporate social responsibility for a marketing advantage with a tough to impress demographic.
One of the most impressive things about CSR marketing examples like this is the informative content that Zillow created especially for its millennial audience. From explaining how student loan debt can affect one's homebuying prospects to how much a dollar will get you in popular housing markets, these easy-to-understand graphics are a great resource for millennials looking to buy a home. And the best part is that the brand offers them completely free on its content hub.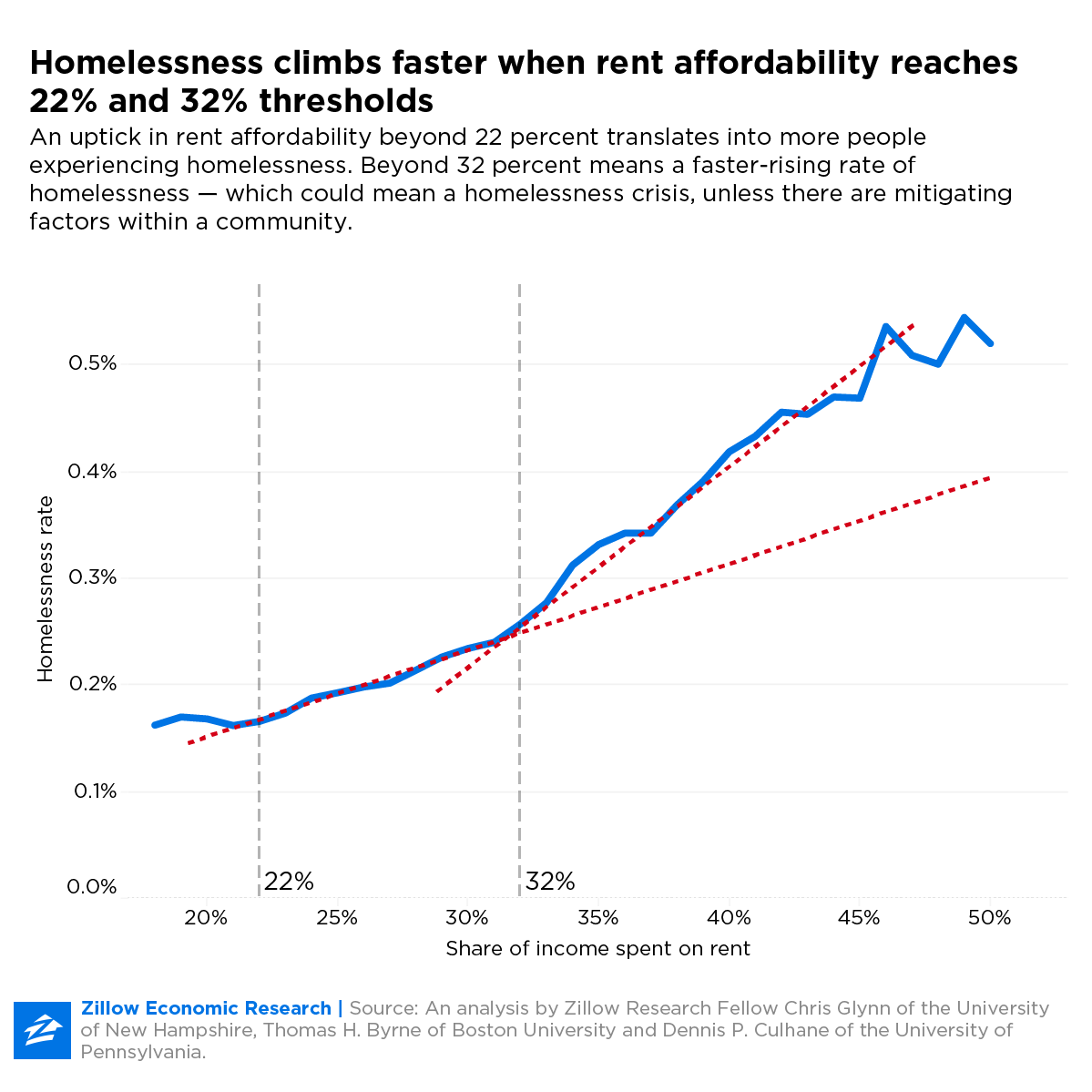 Efforts like this instill trust between Zillow and customers, and since millennials already have little to no faith in marketers-84 percent of them don't trust traditional advertising, according to Forbes-providing resources like this could make all the difference in them considering your real estate company when it comes time to purchase a home.
Reaching New Audiences Through Episodic Content
Another prime CSR marketing example was when Zillow teamed up with media company Attn: on its "Finding Home in America" campaign. This original docu-series, which covers housing issues and social causes such as LGBT discrimination and poverty, is the kind of brand activism that socially conscious millennials expect from major companies.
The series uses live-action footage, interviews, and original animation to explore the varying challenges that lead to housing insecurity. Each week, episodes are released on Zillow's Facebook and Instagram accounts.
By shedding a light how difficult it is to find housing for domestic violence survivors, Section 8 qualifiers, veterans, and kids who age out of foster care eligibility, Zillow's marketing strategy signals that this is a brand that understands the complex challenge that its consumers are facing. Additionally, CSR marketing examples like this show that the real estate brand not only notices these problems, but is also dedicated to finding solutions for them.
This episodic content strikes a chord with consumers of all ages because it's emotional storytelling at it's finest. Zillow's videos show real people going through real issues-the most effective method for storytelling-and shares these tales on the social platforms where its customers visit the most. Great content followed up with a great social strategy equals a win-win for this brand.
Mazars Wants Everyone to Be Seen
Zillow's not the only major brand using content to document its commitment to corporate social responsibility. Accounting, tax, and consulting firm Mazars has long contributed to gender workplace equality, an effort which it's now highlighting in it's CSR marketing examples.
Through its podcast offerings, the brand aims to provide insight on the topics its customers value the most, according to its website. These topics range from celebrating diversity in the workplace, tips on how to think outside the box, with a number of podcasts focusing specifically on empowering career women. This Women@Mazers effort is one which will especially appeal to millennials, as they now make up the largest percentage of America's workforce.
As part of its Women@Mazars content offerings, the brand has been creating #BeVisible videos, which feature the women leaders of MazarsUSA and the practical wisdom they have to share. This video series has (so far) covered topics like keys to success, leadership roles, mentorship, and work-life balance.
Why? Because recently, the Commercial Real Estate Women Network (CREW) reported a substantial industry pay gap and sponsor disparity that - get this - widens as women progress up the sector's ranks. The #BeVisible video series has (so far) covered topics like keys to success, leadership roles, mentorship and work-life balance.
But again, that's them. What about your company? What if you don't have the resources or influence to emulate Mazar's or Zillow's marketing strategy with social good? Or what if your brand's not ready to bang the drum for or against one of today's hot, controversial positions? You can still use content to influence people in a way that will shape one or many of those issues.
Jeff Goodman's Neighborhood Tours are a prime example of this. A realtor with a degree in history, Goodman wanted to bring together diverse groups of people to cultivate a common appreciation for their local neighborhood.
So he hired professional walking tour guides to lead groups of strangers through the side streets and otherwise forgotten landmarks of many of Manhattan's microlocales. The guides describe the very raw, dramatic, human stories represented there. The experience connects otherwise fragmented groups of people around their geographic (not to mention humanistic) similarities.
The experience was so rich Goodman has now taken to the radio airwaves, sharing his rich knowledge with listeners through guests: urban historians, preservationists, local business owners, artists, and interesting neighborhood personalities.
Some real estate professionals feel frustrated when their brokerage doesn't do more. Individuals like this need not give up. Join a group like GiveBackHomes and livestream or time-lapse your contributions and interactions. Your efforts can join the most inspiring CSR marketing examples for others, which over time, may impact more beneficiaries than you'll ever fully know.
"Social responsibility" rarely means instant visibility and applause. Content like Goodman's serves people first. If marketing advantages result, then they're a byproduct of the benevolence.
Feature Image attribution: Jens Behrmann
For more stories like this, subscribe to the Content Standard newsletter.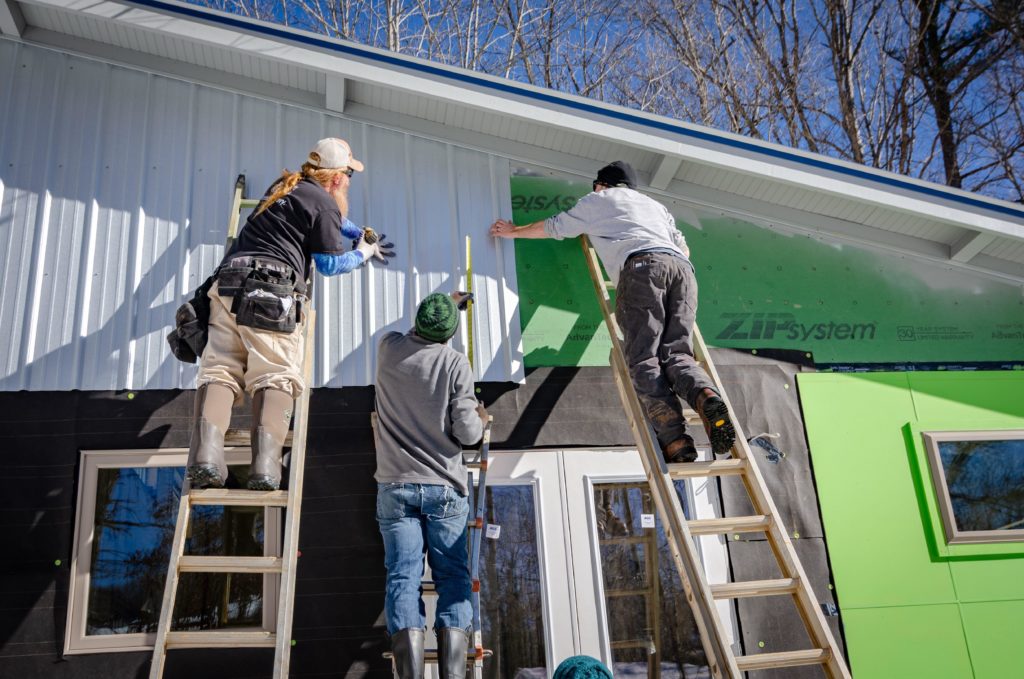 https://www.skyword.com/contentstandard/welcome-home-how-zillows-marketing-strategy-sets-the-standard-for-real-estate-brands-csr-content-marketing/
https://www.skyword.com/contentstandard/welcome-home-how-zillows-marketing-strategy-sets-the-standard-for-real-estate-brands-csr-content-marketing/
Bethany Johnson