Creativity
What Higher Education Content Marketing Can Teach You About Brand Purpose
By Christine Warner on January 9, 2019
Every brand has a purpose, a specific value it brings into the world.
Yet not every brand keeps this purpose at the center of its marketing. Sometimes, it can get lost as an organization grows and marketing teams deal with performance pressure, measurement challenges, and other distracting forces. So it helps to take a step back and renew that purposeful zeal. A great way to do that is looking outward at brand purpose examples of brands and industries completely different than your own-like higher education content marketing. Seeing how higher education institutions incorporate their purpose in marketing can refresh your own thinking and strategies.
Here's how educational institutions of all types ground their marketing in purpose.
They Put the Student Audience First-Always
Students, the lifeblood of any school setting, are the center of any initiative-marketing or otherwise. If something doesn't serve its students, why bother? Higher education content marketers begins by understanding what their brand needs to gain and keep students. This constant focus on service keeps students at the forefront before any other audience. Chris Mumford, content marketing manager for Western Governors University explains, "Our goal at WGU is very simple: We're dedicated to transforming lives by expanding access to higher education." This selfless spirit should direct any brand's content marketing.
You may be thinking, Of course it works for them. They're not tied down by the same KPIs and profit goals as my team. That's true, but this audience-building angle does bring conversion results. Mumford sees this through the traction of WGU's content destination for educators HeyTeach!. "Our objective is to leave everyone who interacts with our university better off, and marketing is no exception. Thanks to this focus, we have been able to build a large, devoted following, and we have seen our organic traffic grow exponentially, which is a sign that we are hitting the right notes in terms of what educators need."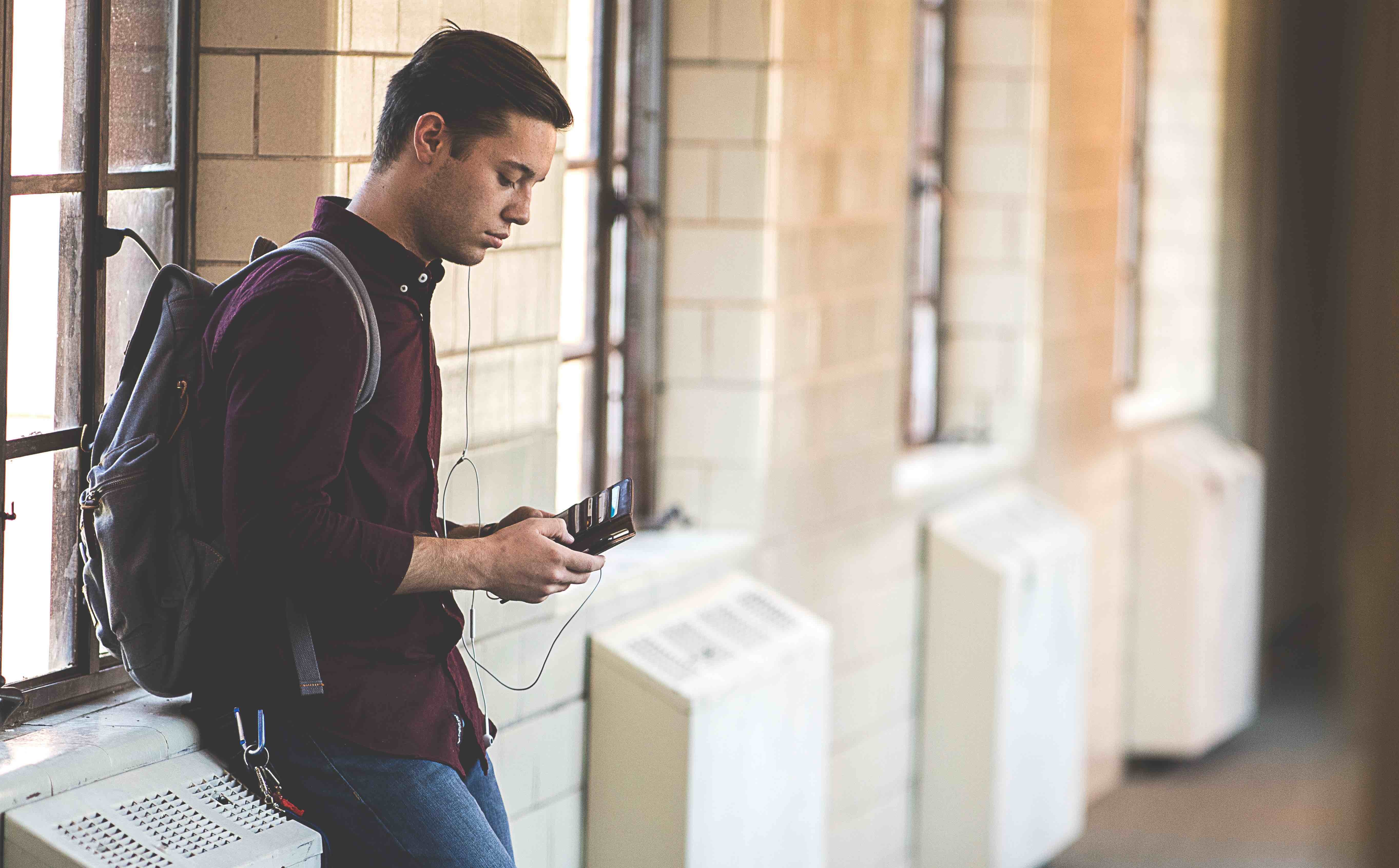 Image attribution: David Kennedy
They Do Everything With Acquisition In Mind
Acquisition, or student enrollment, is integrated in everything they do as a leading objective. Since the success of an educational institution relies on consistent enrollment, it's natural to keep it as a top-of-mind marketing goal. And while many brands also focus heavily on acquisition marketing, content marketing often becomes detached from these efforts-viewed as more about reach and awareness than conversion. Yet integration is necessary to maintain a seamless marketing experience that contributes to acquisition.
I attended the 2018 CTA Conference organized by Unbounce, and Oli Gardner's keynote talk really struck me. He advocated for bringing the product back into content marketing. We've become so immersed in trying not to be too salesy and brand-first, that we can lose sight of what we're actually working toward. Shaan Patel, Founder and CEO of standardized test company Prep Expert, shared their take on this approach in their editorial content: "Our overall page views have increased as have our on-page conversions from the lead magnets we insert into every post, since adopting this easily digestible template."
They Use Stories to Show Their Worth
Acquisition is part of everything they do, but not at the expense of storytelling. Data like graduation rates, college acceptance, and test scores help, too. But they need stories to show their impact. What are graduates doing with their lives? Have they made progress toward achieving their goals? Are they contributing to society in a positive way? These are the human results of education that ultimately matter most.
Besides bringing the value of a quality education to life, stories create positive responses in our brains. Our emotional response to stories triggers dopamine release to create positive associations with whomever the storyteller might be. Storytelling goes deeper than logic. Mumford suggests, "The key is to understand not just demographics, but the psychographics of audiences. We want to know what they want and why, not just broad information about which cohorts they belong to." Understanding the desires and needs of your audience lets you prove your worth and present relatable people and situations.
They Show the Real Experience and Community
The success of any educational institution relies on the student experience-academically, socially, personally, and professionally. At any level, the experience ends up being the deciding factor in whether a student can picture fitting in with the student community, curriculum, programs, and activities. And it doesn't do a school any good to misrepresent the experience since word will spread and students can leave-like any unsatisfied customer. This is often implemented in higher education content marketing as video tours of the campus, student profiles, and day-in-the-life videos or stories.
The same goes for any brand. Exaggerating benefits or miscommunicating value never turns out well. And the impact of a negative experience is hard to undo. The 2018 Word of Mouth Report by Convince and Convert Consulting found that 83 percent of Americans say that a word-of-mouth recommendation from a friend or family member makes them more likely to purchase a product or service. Take that influence and apply it to a personal warning to avoid a particular brand, product, or school. So keep it honest and realistic.
Since the community shapes campus life, schools must be relatable to their prospective students. The best way to do that is through using current students as brand ambassadors. Hence the focus on interactions with and experiences created by the student population. This engagement occurs both in-person, such as campus tours and mentorship programs, and through frequent social media interactions between admissions and potential and current students.
When your industry has an average annual social follower growth of 77 percent every interaction with your audience has to offer an exceptional customer experience. One unfriendly tour guide or negative conversation on Twitter could be the differentiator that sways a student's enrollment decision.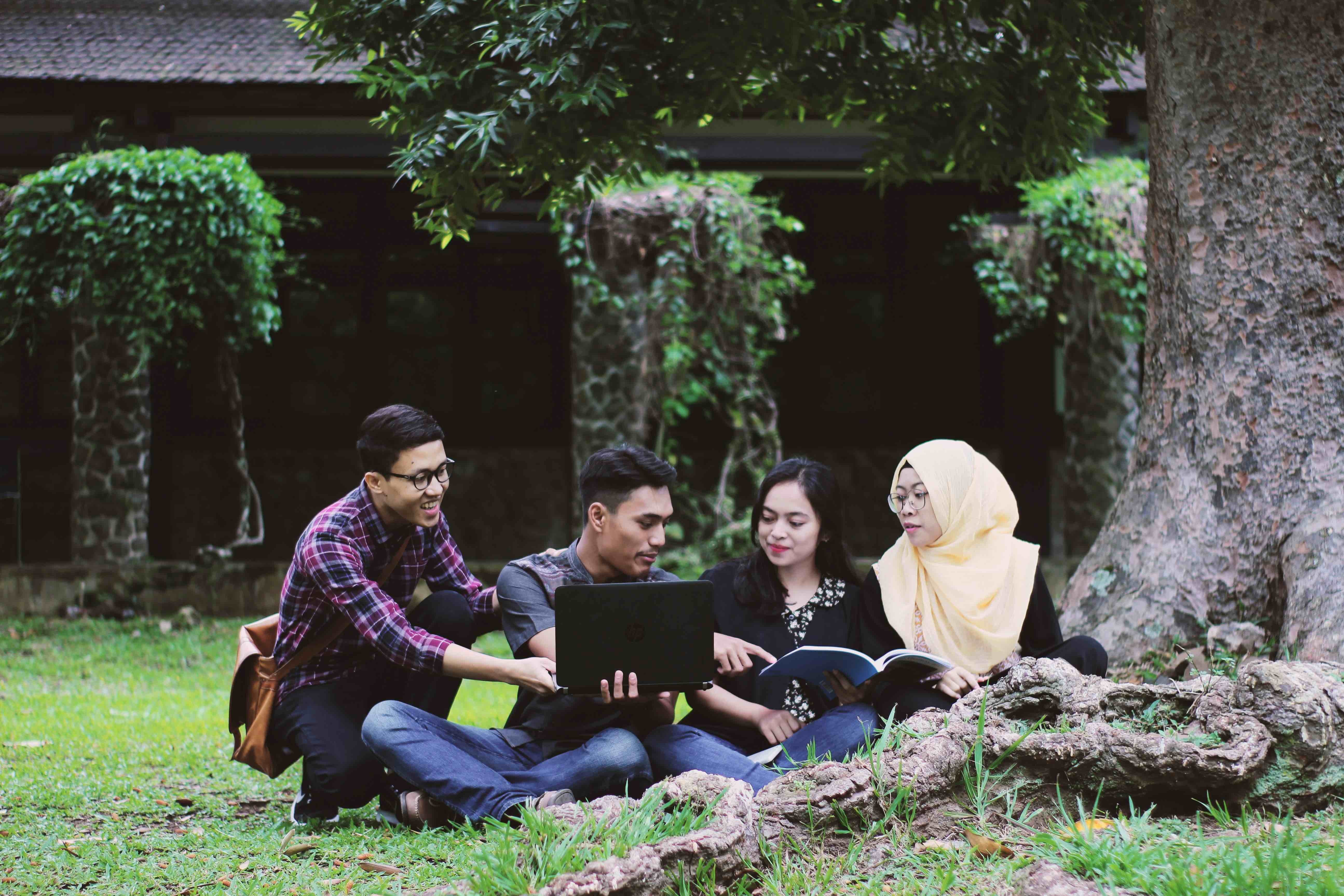 Image attribution: Adi Rahman
They Ingrain Advocacy In Students and Alumni
After first-hand experience, recommendations from trusted people and sources are the most influential. and According to The 2018 Word of Mouth Report, family members and real-life friends were the second and third most popular sources of information (46 percent and 44 percent of Americans) for purchase decisions following online search. Also, 50 percent of Americans would choose either online or offline word-of-mouth if they could only choose one source of information. So advocacy is essential to higher education content marketing.
This advocacy goes beyond the current student base. After graduation, alumni engagement is a major focus for networking, advocacy, and of course, fundraising. Discussing HeyTeach!, Mumford shares, "The publication also serves as a source of ongoing support to our grads, providing them with new tools to succeed in their careers well after they've walked off the stage with their diploma. Prospects see this commitment to student success, and I think it helps shape their perception of WGU as a whole." Serving students and graduates alike is a winning strategy.
They Acknowledge and Engage Micro Influencers
Mostly, Mom and Dad. Or another parental figure. While students, particularly in higher education, are the primary audience and decision makers, parents and family members are also integral in the decision-making process-as all the previously-mentioned data shows. And most parents want to know what's their kids are up to. Sharing the student lifestyle on social media, through newsletters, and parent weekends keeps these micro influencers (micro in the sense of each student has its own set!) engaged and supported.
And of course, the majority of parents are at least in part funding the tuition for their undergraduate student. They want to make sure they can trust the institution not just with their child's education, but their future. Alex Membrillo, CEO of Cardinal Digital Marketing, incorporates parents closely in his team's work for Trinity School of Medicine: "In addition to increasing enrollment, Trinity's online presence has also expanded. This has had a positive impact on student and parent engagement, especially through social media channels. Even through students are studying in the Caribbean, their family in the States can stay connected to the Trinity Community online."
Higher education really has purpose-driven marketing down. It comes natural to the mission of serving students and society, but any brand can help create a better world. Just take a few notes from the brand purpose examples and service mindset that centers educational content marketing.
For more stories like this, subscribe to the Content Standard newsletter.

Featured image attribution: Vasily Koloda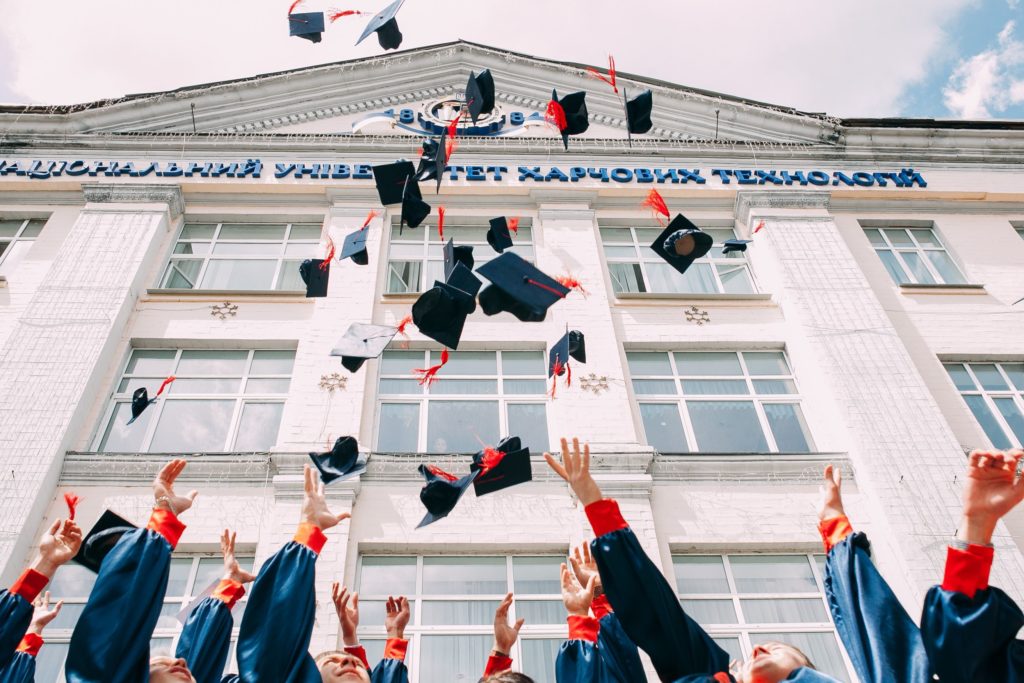 https://www.skyword.com/contentstandard/what-higher-education-content-marketing-can-teach-you-about-brand-purpose/
https://www.skyword.com/contentstandard/what-higher-education-content-marketing-can-teach-you-about-brand-purpose/
Christine Warner