Communications
What Search and Social Trends Tell Us About Coronavirus and our Collective Consciousness
By Skyword Staff on March 18, 2020
Coronavirus has exploded into our collective consciousness. In a time when there is so much outside of our control--and so much disruption to "business as usual"--we're focused on helping marketers understand, respond to, and emerge from our public health crisis.
We will be sharing information and emerging trends based on our analysis of search and social data. Our goal is to quantify and demystify what is top-of-mind for folks across the country and around the world, so that marketers can respond with value and intentionality.
In our first analysis in this series, we chart the growth of online mentions of coronavirus, the impact news events have on that growth, and the ways in which search trends are evolving as the pandemic enters new phases.
You can also check out our webinar, including more coronavirus-related content insights and recommendations for how to adapt your content marketing:
Charting the Growth of Coronavirus Mentions Online
Between February 1, 2020 and today, the average daily number of coronavirus-related online mentions has increased more than 18X in the United States.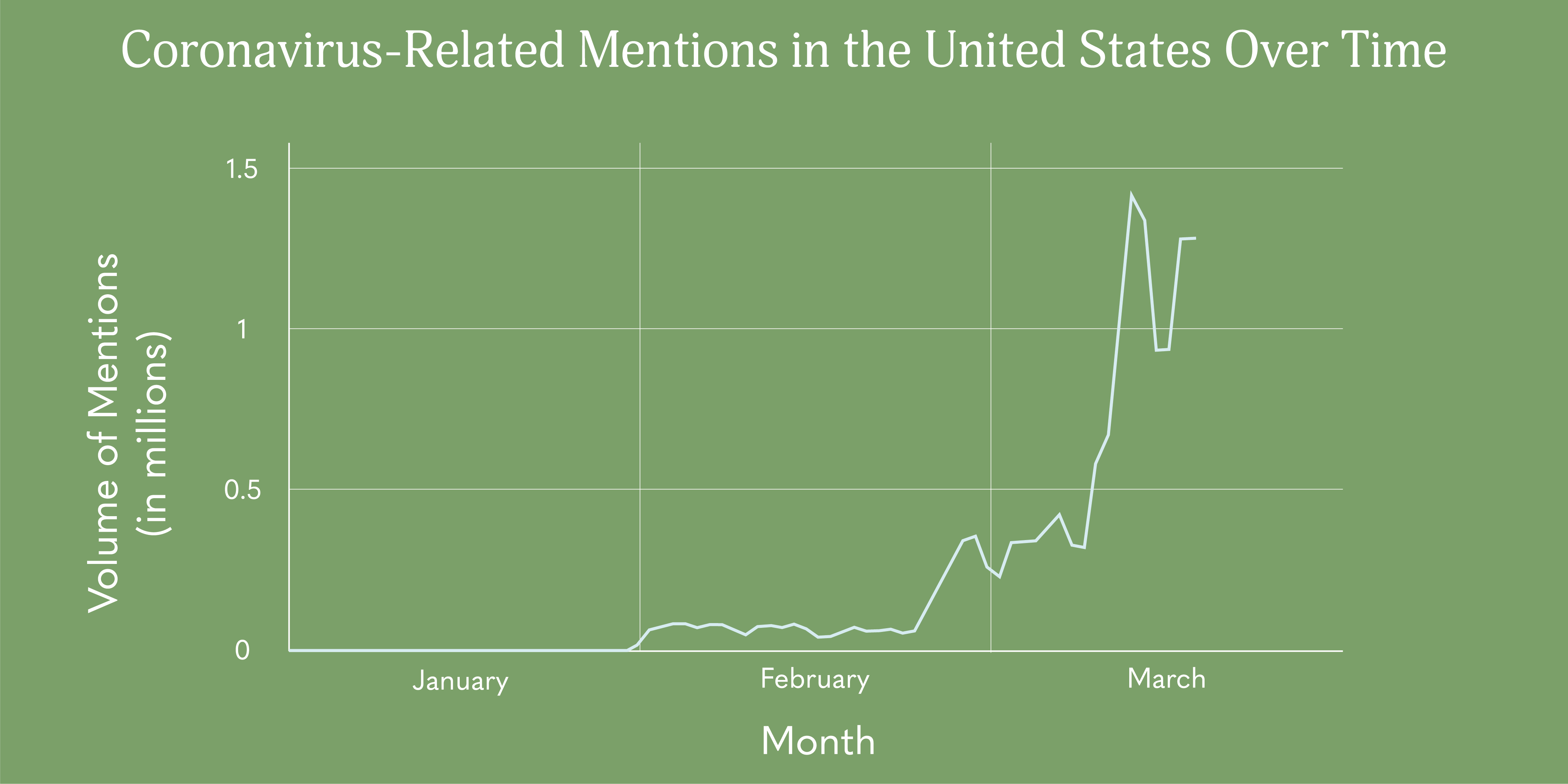 Data sourced from our social listening partner, Brandwatch, includes mentions from Twitter, news outlets, forums, review sites, and blogs. Mentions from Facebook and its subsidiary sites are limited due to API and personally identifiable information restrictions. As a result, data is indicative of overall trends, not absolute count.
News events had a noticeable impact on the acceleration of coronavirus conversation. Social mentions of coronavirus reached a maximum peak on March 12, after a confluence of major news events:
On March 11:

On March 12:

The global stock market crashed in what became known as "Black Thursday"
Social mentions spiked again just four days later on March 16, reaching 3.6 million mentions after a secondary surge of news:
President Trump and the Coronavirus Task Force held a news conference where they introduced stricter guidelines, including to avoid gathering in groups of more than 10 people

Idris Elba announced he tested positive for coronavirus

Schools and non-essential businesses began closing (including in New York City)
While this analysis measures the quantity of online conversation, not the quality, the glass-half-full reading here is that awareness is accelerating. The hope is that increased awareness begets increased action.
Coronavirus Content Also Floods Search Engines
The volume of search results for the keyword "coronavirus" also quantifies the velocity of coronavirus-related content creation.
In the first two weeks of March, the number of search results increased 121.4 percent from 2.9 billion to 3.5 billion in the United States, according to data from SEMRush.
For a more qualitative look at coronavirus and our collective consciousness, let's take a deeper dive into search data.
Location-Based Coronavirus Concerns Surface in Search
In times of great uncertainty, search data can be quite revealing.
As the coronavirus has progressed, the questions and topics that are top-of-mind for Americans—based on what we're searching for—have shifted drastically.
In the Beginning, We Sought Origins and Overviews of Coronavirus
Two weeks ago, coronavirus-related search terms revealed a surprising theme: a fascination with (and perhaps uneasiness about) the animal origin of the virus.
The table below shows the top 25 coronavirus-related search terms in the United States at the beginning of March, via SEMRush. Ten of the top 25 are animal related.
In addition to animal-related queries, prevalent American search topics included:
very general coronavirus queries ("coronavirus," "what is coronavirus," "coronavirus symptoms," and more)

comparisons to recent pandemics and related viruses ("coronavirus oc43," "sars coronavirus," "coronavirus hku1," and more)
At that time, the information we sought was far more general. We sought to understand where this virus came from, and how it is similar to and different from other viruses.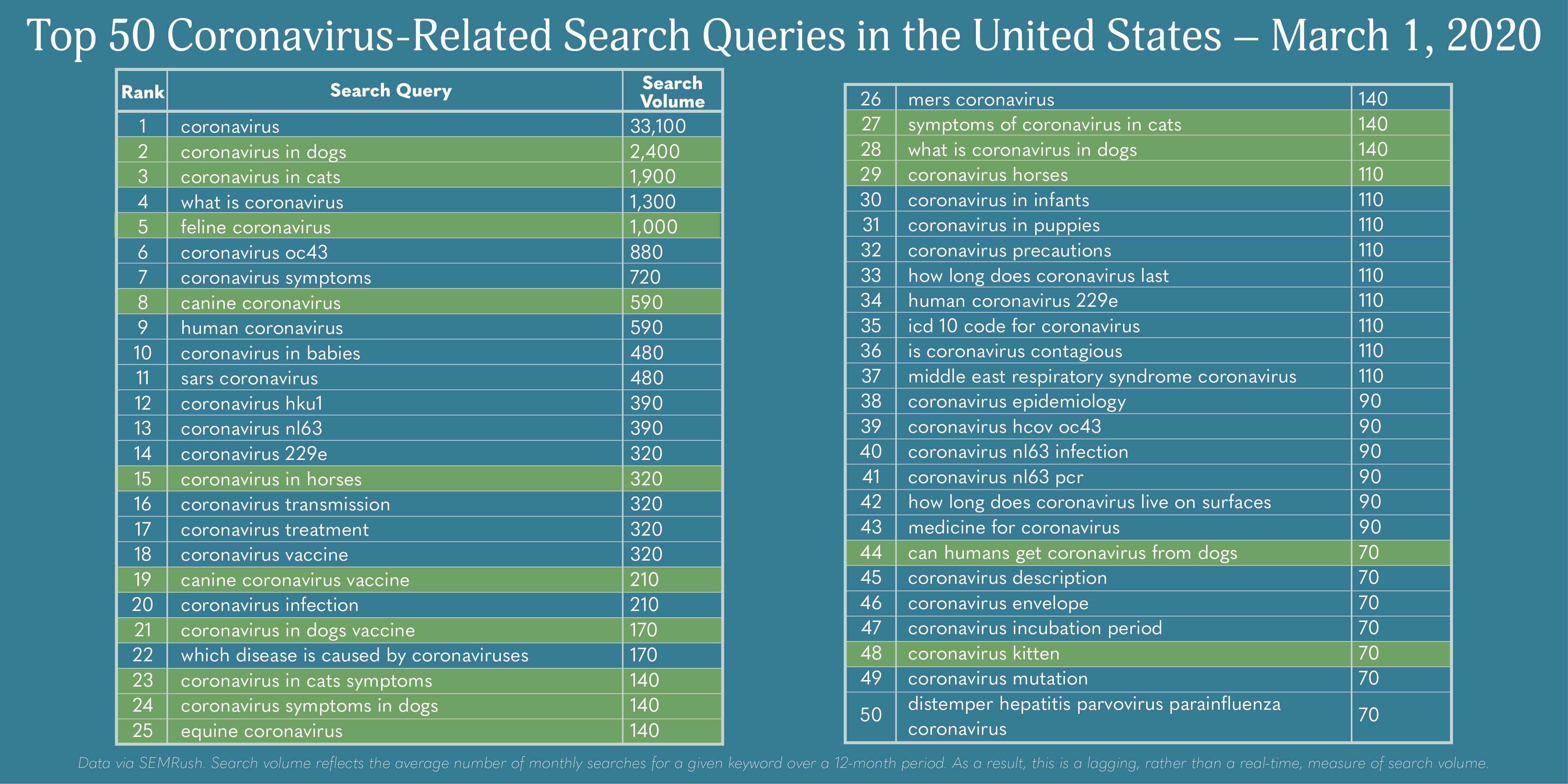 Location-Based Queries Now Outpace Fascination with Origins
Fast forward two weeks, however, and our top searches are dominated by location-based queries.
As the virus continues to spread, there is an urgent need for location-specific information and updates. This need is reflected in the search data. Twenty-six of the top 50 search queries in the United States as of yesterday, March 17, 2020, are location based.
We care less about whence the virus came, and more about where it's going and how it will affect the world outside our windows.
Searchers maintain macro-level interest in:
the status of the coronavirus in Wuhan, China ("coronavirus china," "wuhan china coronavirus," and related terms)

the United States at large ("coronavirus in usa," coronavirus us," and related terms).
At a regional level, our largest cities and states are represented among the highest-volume queries. California, Chicago, New York, New York City, Orange County, San Diego, Texas, Arizona, and the Bay Area all feature high search volumes.
Notable omissions are Seattle and Washington State, which were among the earliest regions to grapple with coronavirus. As the virus has spread beyond this region, search queries, too, are moving on to New York, California, and beyond.
In addition to location-based information, searches for the latest news ("coronavirus update"), information from credible sources ("cdc coronavirus"), and the virus's mortality rate ("coronavirus death toll," "coronavirus cure," "coronavirus deaths") all feature prominently among the latest search data.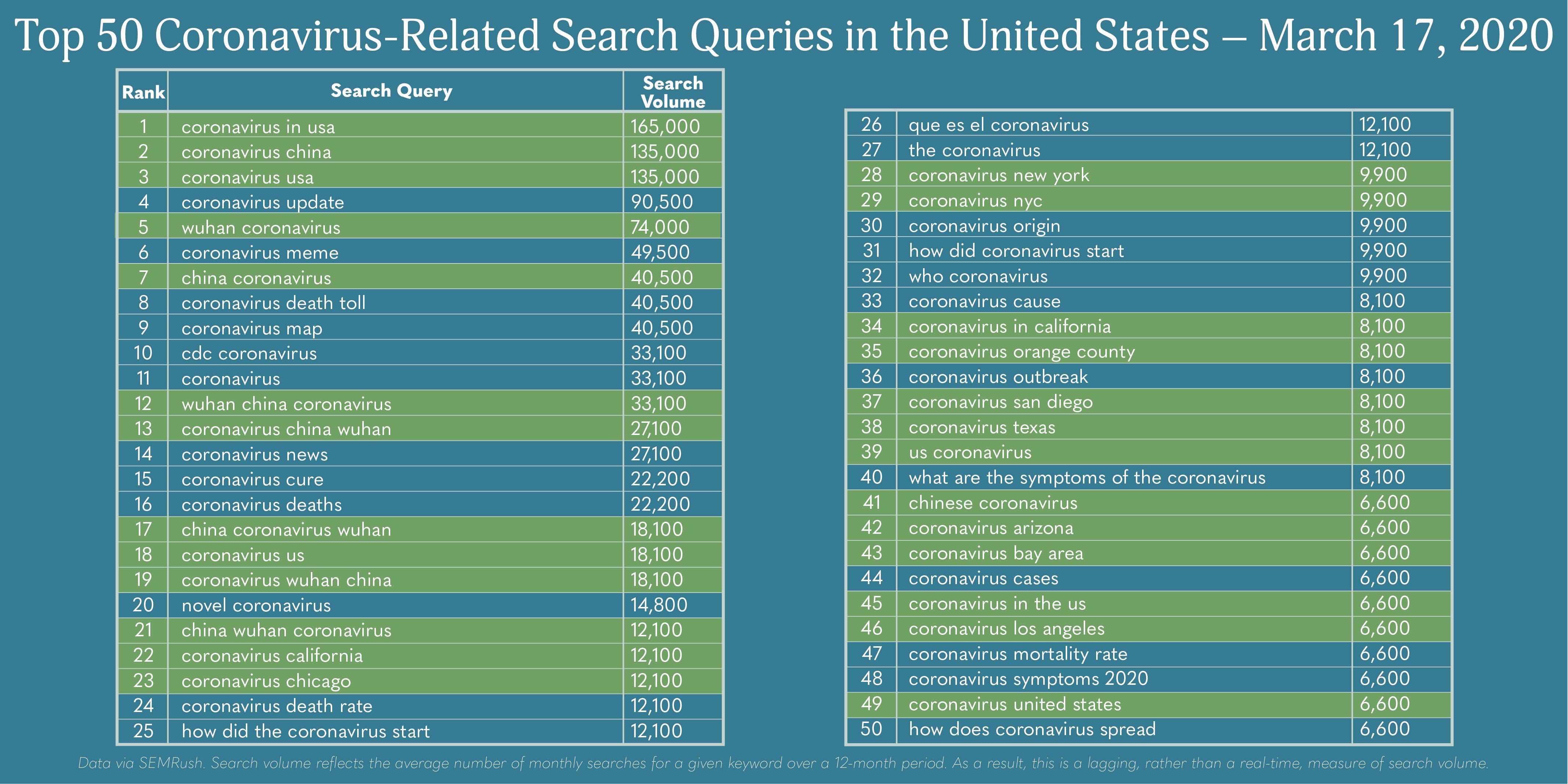 Skyword will continue to monitor the shifting concerns of the public as reflected in search and social data.
Check out our webinar, including more coronavirus-related content insights and recommendations for how to adapt your content marketing: Understanding Your Audience in the Age of Coronavirus.
To stay up to date on the latest trends, subscribe to the Content Standard newsletter.
Featured image attribution: Carlos Muza on Unsplash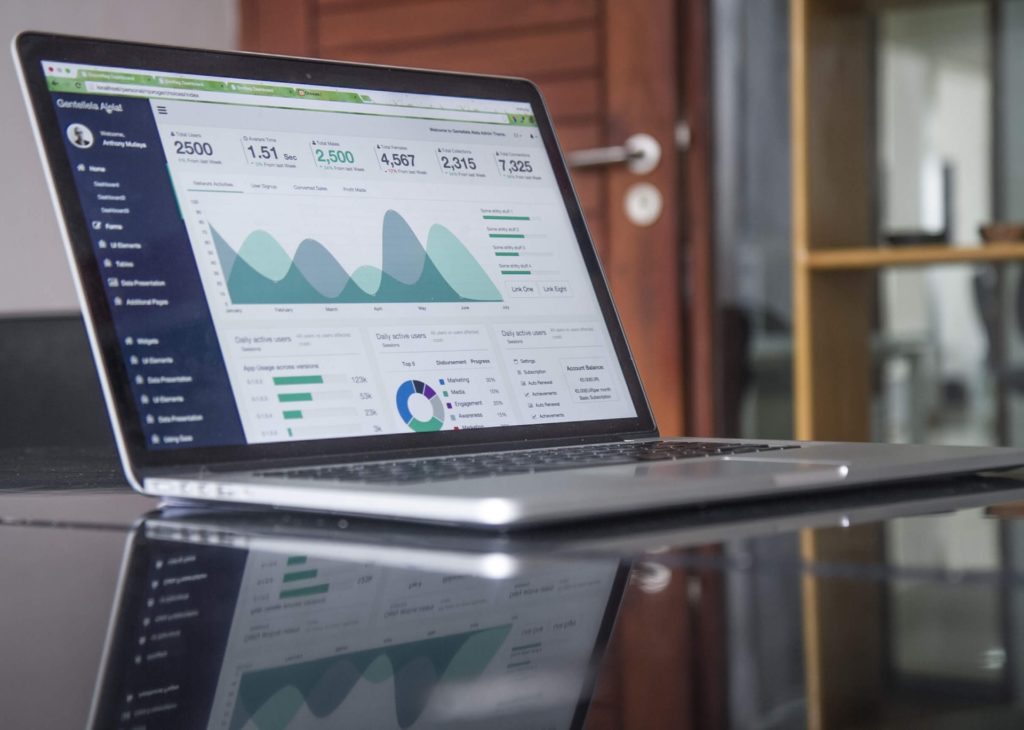 https://www.skyword.com/contentstandard/what-search-and-social-trends-tell-us-about-coronavirus-and-our-collective-consciousness/
https://www.skyword.com/contentstandard/what-search-and-social-trends-tell-us-about-coronavirus-and-our-collective-consciousness/
Skyword Staff