Content Creation
What the Biggest SEO Changes in 2019 Mean for Content Marketers
By Maddy Osman on February 4, 2020
Do you still have whiplash from all the SEO changes in 2019? It's understandable because, let's face it, there were a lot; enough to throw even the most nimble of us marketers off our game. But no matter how tempting it may be, you absolutely cannot dismiss SEO updates. You also cannot become so obsessed with them that you're turning a blind eye to timely trends and technological advancements.
So what should you do in light of the many shifts in 2019? First and foremost, you need to understand them. That's why we're breaking down five of the biggest changes we saw last year and discussing what you should and should not do when incorporating them into your 2020 content marketing strategy.
1. BERT Is Homing in on Natural Speech Searches
The name of Google's latest search algorithm update may remind you of a certain iconic Sesame Street character, but it's actually an acronym for Bidirectional Encoder Representations from Transformers.
In the words of the search engine, BERT is a "neural network-based technique for natural language processing (NLP) pre-training" that's helping them make more sense of the specific language used in queries. This means that SERPs will start to better represent users' whole queries versus Google's best guess at what someone's looking for.
But don't start worrying about BERT too much. If you've been optimizing your content in accordance with RankBrain, then you're already in a good place to satisfy BERT, explains Google's Gary Illyes, as the two algorithm updates operate in tandem.
As long as your content is geared toward your target audience, answering their questions and anticipating their needs, you're doing all the right things in regard to BERT. Additionally, you'll want to use long-tail keywords that mimic how humans speak to further boost your visibility in search.
2. Zero-Click Searches Are Offsetting CTRs
Zero-click searches have arrived and they're dominating results. These deliver answers directly on the SERP, saving users from having to click through to other content -- i.e., zero click. According to Jumpshot data shared by SparkToro, roughly 50 percent of desktop and mobile searches in the United States were answered sans clicks in 2019.
Answers to zero-click queries are presented in small breakout boxes at the top of Google SERPs -- just like FAQ content. They're great for users who want to get to specific information faster. However, they're not so great for content marketers who rely heavily on clicks from organic search. So what can teams do in the face of diminishing CTRs?
For starters, don't stop trying to appear in relevant searches. The best play here is using structured data and optimizing your content to succinctly answer users' questions. This strategy will also serve you well for voice search queries.
However, the key to maintaining or improving upon your CTRs is not giving everything away upfront. You need to create a curiosity gap that intrigues someone to seek out more information than your short answer can provide, ideally by visiting your site.
3. Video Search Updates Are Shaking up SERPs
If you speculated that Google's June 2019 core update would have a big impact on video search, you were right on the money. According to a Searchmetrics report, video carousels appeared in 61.1 percent of June desktop searches -- a noticeable jump from 55.9 percent in May.
In October 2019, new Google search console reports became available to measure video clicks, impressions, and the use of relevant schema markup, which included the video performance report and video enhancement report. But the new video key moments search functionality, released in September 2019, is perhaps the most interesting update to video search. With creator-provided time stamps, users can now more easily search for specific content within a video.
Video marketing is no doubt the future of search and, as such, it needs to be a crucial component of your SEO strategy. In fact, Cisco forecasts that video will make up 80 percent of all internet traffic in 2020. There are three different ways that video shows up on Google search:
On the main search page.
On the Videos tab in search results.
In Discover.
Consider setting aside some resources to focus solely on these areas. Additionally, if you're not using video site maps or relevant structured data to optimize video content for search, this is your call to action to do so.
4. Increased Visual Search Presents Huge Conversion Opportunities
SEO changes in 2019 have paved the way for content that's now easier to index, retrieve, and consume. Specifically, two of Google's latest visual search updates are making it easier for users to find relevant content connected to great images.
The first involves a Google Lens integration with Google Go -- a lightweight version of search designed for use on Android. With this pairing, users can make sense of text they encounter all over the world by viewing it with their smartphone camera. This feature can translate menus, signs, posters, and more content written in over 100 languages, Google explains. This feature also suggests other content based on what's displayed on the screen, such as recipes for a menu item a user's eyeing, which opens up significant opportunities for brands to reach millions of new consumers.
Swipe to Visit is another exciting visual search update in 2019. With this Google accelerated mobile page update, users browsing image search results will get a preview page for each result that shows them where the photo is hosted and allows them to swipe up to view the full web page.
The implication of these SEO changes in 2019 is that inherently visual brands will have new opportunities to interact with relevant audiences via search -- especially B2C brands. Adding images to XML site maps and applying structured data will help you capitalize on these recent SEO updates.
5. Mobile UX Can Make or Break Your Traffic
Google announced its mobile-first indexing initiative in November 2016. Since then, websites without mobile-friendly or responsive designs have hustled to make necessary changes so as not to lose any relevant search traffic.
When sharing their mobile UX update in May 2019, Google stated, "Our analysis has shown that new websites are generally ready for this method of crawling." However, they advise brands to use their URL inspection tool to assess whether their website is mobile friendly. Enough brands have taken the mobile-first initiative seriously, to the extent that Google now enables mobile-first indexing by default for websites previously unknown to search.
Simply put, mobile-first indexing is here to stay. To ensure your content is seen and appreciated by the widest pool of users possible, you'll want to continue to optimize your mobile site experience. These efforts should be just as important -- if not more so -- than your desktop website design.
Despite Changes to Search in 2019, Some Things Remain the Same
The basic principle of search remains the same now as it has since Google's very first algorithm: to create great content. But as search gets more sophisticated, so too must our approach toward indexation.
Whether you're churning out videos or text-based thought leadership assets, you'll want to keep relevancy and user experience in mind when producing and promoting this content. Give your audience what they want, and in a quick-loading and easy-to-digest format; they're more likely to reward you with click-throughs and conversions.
With that being said, there's so much more to dig into with the latest SEO updates and SEO changes in 2019. Our in-depth whitepaper shares two more SEO trends you'll want to consider in 2020, as well as more detailed guidance for implementing the ones we've discussed above. Download the free whitepaper so you can start expertly mapping out your search approach.
Featured photo by Priscilla Du Preez on Unsplash.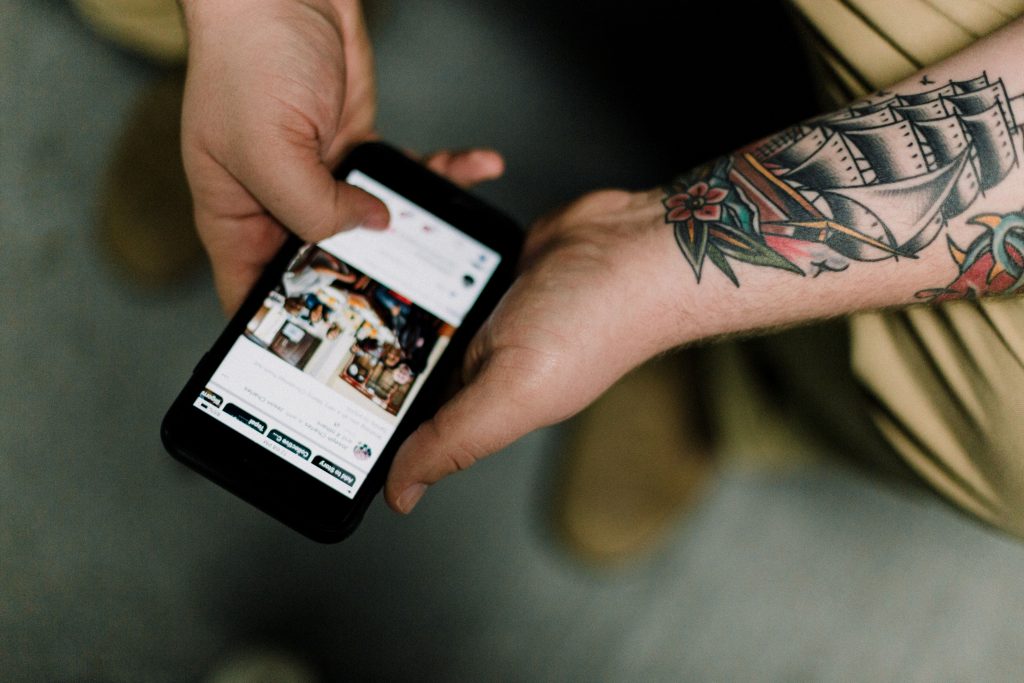 https://www.skyword.com/contentstandard/what-the-biggest-seo-changes-in-2019-mean-for-content-marketers/
https://www.skyword.com/contentstandard/what-the-biggest-seo-changes-in-2019-mean-for-content-marketers/
Maddy Osman