Content Strategy
What the Biggest Social Media Updates in 2019 Mean For Marketers and Influencers
By Maddy Osman on February 11, 2020
If there's one underlying theme behind all the social media updates in 2019, it's authenticity. It's been the driving force behind Instagram's metamorphosis surrounding likes, Facebook's boost to community Groups, and LinkedIn's pivot to live video. It's also inspired search algorithm changes, as Google continues its mission to connect users with the content they really, really want.
Brands know that if they want to engage with today's consumers, they need to provide authentic experiences. Gone are the days when users followed someone they wanted to emulate. Audiences are now interested in people just like them and brands that get what they're about.
So how can your brand use all of these changes to your advantage, to boost your bottom line and forge lasting relationships with increasingly choosy audiences? For starters, you'll want to look to some of the standout social media updates in 2019 as you craft your content strategy.
1. Instagram Removes Likes
When Instagram announced that it was experimenting with hiding likes, marketers seemed to collectively utter: Wait, what about measuring ROI? The platform started testing this feature shift in a handful of countries, including Australia and Canada. Six months later, they began hiding likes for selected Instagram users in the United States.
We can breathe a little easier now that we know likes will not be removed altogether, just simply hidden from a user's followers. Individual users -- and brands -- will still be able to see how many likes they've received, with an interface that looks like this:
Image attribution: Later
But why hide likes in the first place? The idea is to offer a "less pressured environment," explained Adam Mosseri, chief of Instagram, in an article for Business Insider. Others believe that Instagram is removing likes to shift the power from influencers back to the platform.
The company has made it clear that it wants to make Instagram a space that focuses on connections, community, and conversations. Even Instagram queen Kim Kardashian has admitted that taking away Instagram likes could be beneficial for users' mental health.
As expected, there were mixed reactions to this announcement. Average users seem to feel a sense of relief around the move, while some influencers who rely on publicly available metrics view this as a potential challenge. A spokesperson for Facebook, the parent company of Instagram, told CNN Business that the platform is brainstorming ideas on how content creators can still communicate value to their partners in light of this change.
Nevertheless, brands will still have the same two options for promoting their content on the social network: paying for influencers or Instagram ads. The difference between the two is that Instagram ads will provide metrics while influencer content will not.
In the wake of the platform removing likes, it's safe to assume that Instagram Stories will become a greater focus for influencers. Even without publicly available metrics, this feature has remained wildly popular with users. However, removing likes may make it more difficult for small brands to find Instagram influencers. Instead, they may have to turn to Instagram agencies to both weed out influencers with fake followers and find candidates who are likely to drive ROI.
The good news for all of us, influencers or not, is that without the pressure to hit a certain number of likes, we can feel freer to post content that's inspirational and organic -- rather than chasing trends.
2. Influencer Marketing Continues to Soar
Influencer marketing has been rapidly rising since 2016, accounting for a roughly $6.5 billion dollar industry in 2019 -- a figure that's only expected to increase in 2020. Brands are taking note: Estée Lauder says it will be spending 75 percent of its marketing budget on influencers and other forms of digital marketing.
Brandon Perlman, founder and CEO of Social Studies, told Later he believes "influencer marketing will finally be seen as its own media channel outside of a tactical 'problem solving' or 'nice to have content'" in 2020.
In 2019, Instagram users also become more choosy regarding whom they follow, opting for more authentic, real, and relatable influencers. Overly curated posts also started to go away as influencers created more value-driven content and opened up to their followers.
The Federal Trade Commission (FTC) shares endorsement guidelines for influencers and content creators. The goal of this guide is to help influencers understand their responsibility regarding the disclosure of partnerships with brands. Some key points from the guide include:
Influencers must disclose when they receive free products or discounts: not just when they're being paid for posts
Sponsored endorsements must explicitly identified as such: no shortcuts like #spon
Influencers can't review products they haven't tried and must be authentic in their reviews: if it was terrible, they can't say it was awesome
Posts shouldn't contain claims that the brand cannot prove to be true
While these basic guidelines have been understood for years, it wasn't until recently that the FTC really started taking action against companies and individuals who were blatantly violating them. Specifically, the FTC settled a lawsuit at the tail end of 2019 with Devumi, who facilitated the sale of fake followers and engagement across several popular social platforms.
For influencers who are still operating with inflated numbers thanks to a purchased following, their days of doing so under the radar are limited. Though the FTC is focusing on businesses right now, there's no reason to believe that they won't crack down on top influencers next.
We're also starting to see more brands opting to work with microinfluencers: users with between 2,000 and 50,000 followers on a particular social media platform. These users typically post about a particular passion or a niche market. And with authenticity being the name of the game in 2020, these partnerships could be a worthy investment for brands.
We should also expect to see influencers sharing more candid and raw moments. Although millennial influencers might haul fancy cameras to the beach to shoot posed moments, younger influencers are opting for a more genuine approach -- showing their real selves, sans filters, without caring if these images are perfectly on-brand. As an article from The Atlantic puts it, if they like it, they post it.
3. Facebook Keeps Restricting Harmful Content
In April 2019, Facebook announced a process for handling what it refers to as problematic content. This process builds on a strategy that's been in place since 2016, which aims to remove and reduce such content or provide additional context to it.
Some of the biggest purveyors of disinformation have used private Facebook Groups to reach new people. Facebook's strategy specifically homes in on these efforts, reducing the reach of Groups that spread misinformation. However, some of this content still breaks through. In October 2019, Business Insider blew the whistle on Facebook Groups selling unlicensed medical cures.
Even with these changes, brands can still reap significant benefits from an active Facebook Group presence. For starters, they'll have a shot at prominent placement in a feed dedicated solely to Group content -- thanks, in part, to an algorithm update in June 2019. They'll also have a prime opportunity to engage with consumers in a more casual, approachable, and, yes, authentic way.
Simply put, the more human your brand's Group content is, the more likely it is to inspire users.
4. LinkedIn Becomes a Little More Modern
LinkedIn has a reputation for being slow to modernize its platform and release features that other social networks have had for years. But 2019 was a big year for the beloved B2B social network.
They kicked things off with the release of LinkedIn Live -- their solution for live video broadcasting. Pete Davies, director of product management at LinkedIn, said in an article for Tech Crunch that live video has been their most requested feature. "Video is the fastest-growing format on our platform right now, and the one most likely to get people talking," he added.
In April 2019, they added reactions so users could finally like, celebrate, or love a post. And, in a departure from Facebook's feature, LinkedIn users can also deem a piece of content insightful or express curiosity over it using these reactions.
Social media algorithm changes like this are specifically designed with the user experience in mind. As an article for Social Media Today explains, LinkedIn's pivot to a more modern platform is intended to boost user activity and response around content shared there. The algorithm sets out to do this by more evenly prioritizing posts -- instead of just letting power users reign supreme.
Marketers looking to increase engagement on LinkedIn shouldn't hesitate to lean into live video and encourage user reactions. You can even do both of these things at once by using the live feature to highlight scenes from an event you're hosting, calling on your audience to love what they're seeing and share the feed.
But be sure to tailor this content both to your audience and the platform. LinkedIn users generally prefer content that's informative and intentional, so keep those elements front and center as you create an authentic video strategy for this platform.
Why Social Media Updates in 2019 Were All About Authenticity
We know what you're thinking: Isn't being authentic content marketing strategy 101? Yes and no. Even as most brands are pivoting to less salesy and more relatable content, there are still more than enough others who continue to flood the internet with clickbait-y content. As such, Google remains diligent in weeding out this content on its SERPs through algorithm changes -- all in an effort to provide better user experiences.
But being authentic in your content is about more than just putting these key trends into practice. It requires diligence on your part to determine the ever-changing pain points of your followers and offering solutions. It requires being in the know about what your competition is doing and finding a way to do it better. And perhaps most importantly, it requires infusing SEO best practices into content that your audience actually wants to read.
For a refresher on what's changed in the SEO landscape in 2019 and how you can apply these shifts into winning future strategies, download our free white paper.
Featured image attribution: Afta Putta Gunawan on Pexels.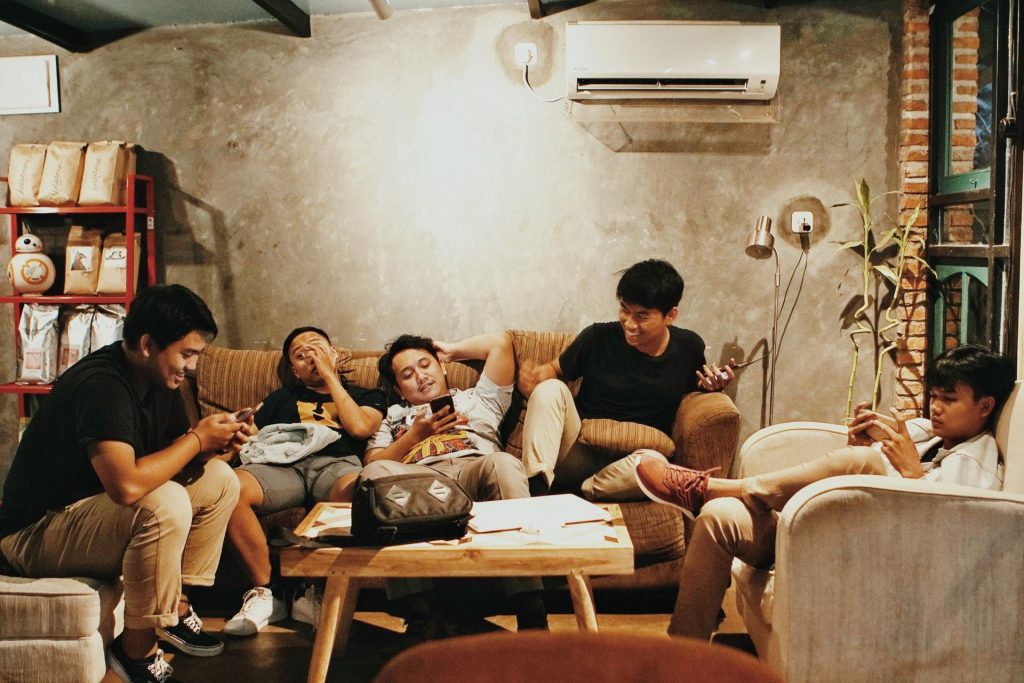 https://www.skyword.com/contentstandard/what-the-biggest-social-media-updates-in-2019-mean-for-marketers-and-influencers/
https://www.skyword.com/contentstandard/what-the-biggest-social-media-updates-in-2019-mean-for-marketers-and-influencers/
Maddy Osman