For Google News
Why Ask Why: How Boston Private's Marketing Strategy Builds Trust Across Generations
By Taylor Holland on March 12, 2019
If you pass through Boston's South Station train terminal this March, you'll quickly notice a common theme. Every billboard, digital display, and wall wrap features ads from Boston Private, a wealth management, trust and private banking firm. You'll also notice a common word: "WHY."
While big banks are focused on what millennials and other generations want, Boston Private's marketing strategy homes in on why they want it. For them, this is the more powerful question, and they believe the most compelling way to answer it is through storytelling.
Certain industries, financial services particularly, have a reputation for being stodgy and resistant to change, appealing largely to older and more conservative audiences. The fact of the matter is that you'll have to reach younger audiences if you want to stay in business, and tomorrow's generation may have different values and financial priorities than their parents and grandparents. So how do you reach this new audience and establish trust without alienating the old one?
That's the billion-dollar question for businesses, governments, and political parties alike. In the financial services industry, it's more of a multi-trillion-dollar question. According to Cerulli Associates, $68 trillion will change generational hands in the next 25 years. The firms that understand how to effectively appeal to different generations will win.
At the same time that banks and investment firms are going up against digital-only competitors that are smaller and more agile, they're also trying to rebuild some of the public trust that was eroded during the Great Recession. The oldest millennials had just begun to graduate from college in 2008, and the banking crisis left a lasting impression. Now big banks are spending billions on millennial engagement-turning branch locations into coffee shops, building out next-gen mobile solutions, and offering perk and reward programs geared toward younger generations.
Allison Baird, senior vice president of marketing and branding at Boston Private, puts it this way: "For people to trust your brand, they need to know that you get them-that you understand who they are and that you can anticipate the challenges they're facing before they face them. One way of establishing that is to demonstrate your experience with other people just like them. If you take that approach, you won't alienate your current customers because you're really talking about people who are just like them."
While this might sound simple, it's not. The latest Boston Private campaign is the culmination of two years of hard work: They asked tough questions, analyzed a plethora of data, and determined what really matters to wealth creators, using the intel to create content and showcase client stories that demonstrate how the firm meets the diverse needs of its clientele.
The Why of Wealth
The South Station takeover brings together all the elements of Boston Private's "Why of Wealth" campaign-a multichannel marketing campaign and survey initiative focused on how different people define wealth, and why they work so hard to accumulate it.
The ads encourage people to visit thewhyofwealth.com, the brand's robust content hub which features a treasure trove of original data and client stories. Boston Private amplifies this content using social media, multichannel advertising, and paid and organic search. On March 7, 2019, The Why of Wealth survey was further recognized, winning The Gramercy Institute's Financial Marketing Strategy Focus Award for best Public/Media Relations.
The campaign has already gained a lot of traction on the web, but the South Station takeover presents a huge opportunity to make an in-person impact.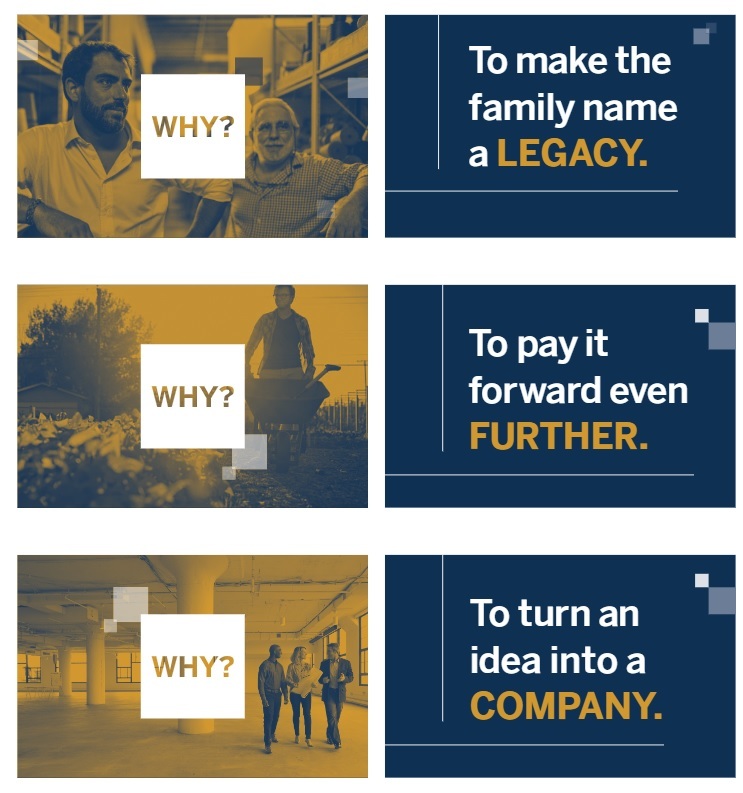 Baird is excited about the opportunity to showcase a campaign that's been years in the making.
"When we began developing our creative platform two years ago, we worked with our existing clients to understand what they felt made Boston Private unique. We also spoke with prospective clients and employees and asked what they perceived made us unique," she said. "Looking at the responses, there were a lot of commonalities. Those intersecting areas, we realized, that's really our space. That's our culture and our values. That's what we stand for in the marketplace and internally, and if you can capture that, it's so much easier to execute on your brand promise."
Once Boston Private better understood its value to clients, the next step was to better understand its customers' values.
"When we started to think about how this new platform would manifest itself in our marketing and advertising campaigns, we started to really understand that it's not what people do that matters: It's why they do it," Baird explained.
"A lot of our clients have a great deal of wealth, but it's what they use their wealth for that really matters to them. There's so much more to it than the just the materials accumulation of money. So we were curious about that and wanted to delve deeper."
To do so, Boston Private commissioned a study of 300 high net worth individuals-people with assets of $1 million to $20 million-and asked about their Why of Wealth.
"We wanted to understand what wealth means to people," she said. "Does it vary by generation? Does it change over time? Do entrepreneurs view wealth with a unique perspective? Are male attitudes about wealth different from female attitudes?"
The survey found some distinct differences among various groups. As this Boston Private infographic illustrates, younger generations are more likely to define wealth as power or influence than older generations (46 percent vs. 12 percent), but they're also more likely to use their wealth to help their community (25 percent vs. 13 percent)-putting to bed any myths about millennials being selfish. Additionally, the infographic shows that men are more likely than women to equate wealth with success (44 percent vs. 34 percent), and that business owners are more likely to think of wealth as representing potential than non-business owners (44 percent vs. 16 percent).
Yet, the survey also revealed some key commonalities across generations. "One of the main findings was that the high net worth definition of wealth has more emotional components than material components, and our respondents ranked peace of mind and happiness as the top two definitions and measures of wealth, versus the accumulation of money," said Baird. "So, as we started to break that down, we realized that when our customers talk about wealth, they're really looking at it as an enabler to happiness, and in particular a happy family life, however they define it. This dovetailed nicely with where we instinctively felt we needed to go. We had already heard this from our existing clients, so it reinforced that we were on the right track with the creative platform that we were developing."
Sharing Is Caring
The Why of Wealth survey yielded tons of great insights into Boston Private's audience-who they are, what they want, and why they want it. That's the kind of market research that many brands would keep close to the vest, but Boston Private shared it all.
"It's 41 pages or so of survey results, and that's pretty close to what we had with the raw data in the Excel spreadsheet," Baird said. "I have a mantra myself that sharing is caring. I don't think we need to keep this data proprietary because I believe that each brand will execute against a set of facts differently. You need to be authentic, and to be authentic, brands really need to know who they are. This comes from deep within the company culture and the value system, and the connection between the company values and the client values that you just can't fake, and you can't copy (from others).
"We could aspire to be Fidelity Investments, for example, but we could never go to market like Fidelity Investments. It's a completely different culture. And likewise, they couldn't be us. Even with access to the same data, we would use that data completely differently based on what our corporate identity is and who we are."
Yet, Boston Private isn't just sharing data. Baird and her team are also sharing stories inspired by that data-emotional stories about meaningful ways that Boston Private clients are accruing their wealth and putting it to use.
"I love storytelling," she said. "I always think that storytelling is much more compelling than just telling people what they should think. One of my major takeaways from last year's Storynomics conference was, and I'm gonna get a little geeky here, the Four-tiered Existence of Reality: inner conflicts, the personal conflicts, the social conflicts, and physical conflicts. What really resonated with me is that there are so many subconscious impulses that we all have, and some of them we may not even understand. Stories can help us understand them and empathize with the current situation and the current conflict.
"Brands need to know what stories they have a right to tell, and those stories need to correspond with what people are saying about your brand. If they do, it can really increase the impact exponentially."
For example, Baird said her favorite client story features George Lawson of Lawson Drayage, a company that moves big things.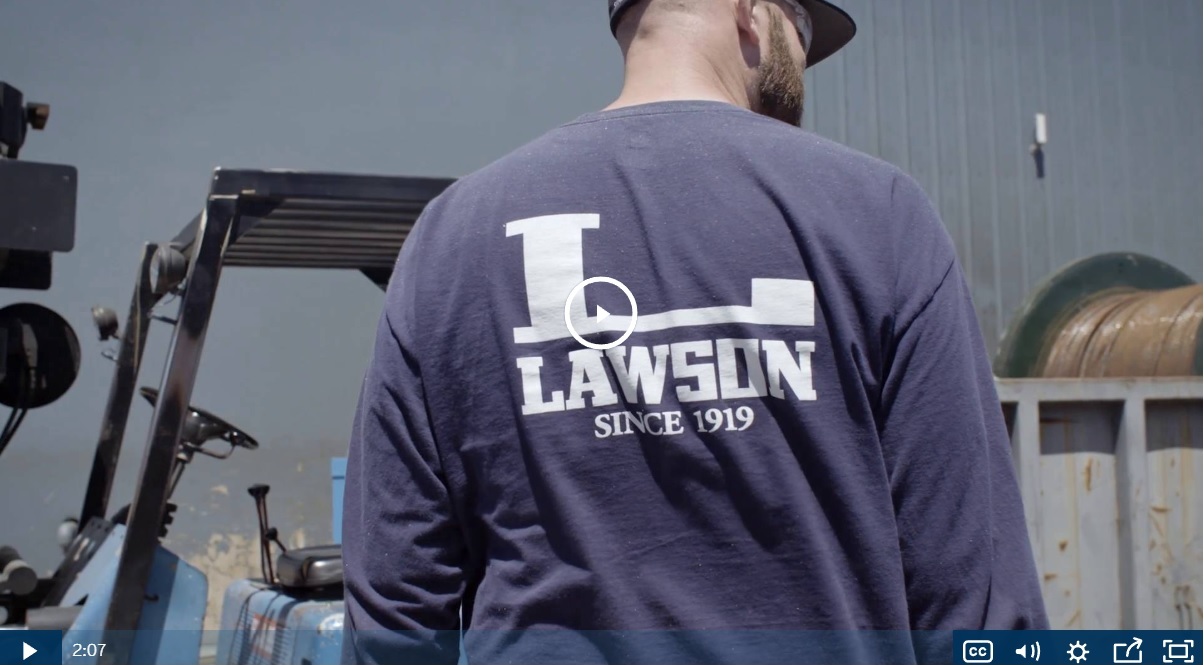 "I like this story because ever since I was a little girl, I loved watching big machines. Some of my first words and memories are about machines. I'd go, 'Sheeny, sheeny, sheeny, sheeny,' when I'd see a bulldozer or backhoe," she said. "I think that's the heart of appealing to people's emotional element or subconscious impulses. This story really resonated (with me) because it brought me back to my childhood, and memories and experiences are so fundamental. When brands can connect with people in that fundamental way, it's really magical."
Telling a wide array of client stories means more opportunities to make those unexpected emotional connections. Boston Private's solid marketing strategy also demonstrates that the brand has a wide array of experience.
"We are a private bank, a wealth advisory firm, and a trust and estate planning firm, and within that, we have business clients that work across industries and individual clients of all ages," Baird explained. "Each of these different types of clients have different problems that they're trying to solve, but we have a lot of deep experience with (all of) these clients. Like I said before, people (and companies) want to know that you "get" them and you understand who they are because you've done business with people just like them. I think it gives a lot of confidence and builds trust.
"If you think about going to have surgery, do you want to go to the surgeon who's done 10 knee replacements, or do you want the one who's done 10,000? That's what we strive to demonstrate. We develop content that focuses on the problems that people are trying to solve and how we have helped other people solve those same problems."
Boston Private also shares stories that demonstrate their corporate values, including the promotion of women leaders: an area where the firm already excels. Women make up 58 percent of the workforce at Boston Private, hold 50 percent of leadership roles, and hold four out of nine board seats.
"We have a tremendous roster of female leaders within our organization. I think that women bring a unique perspective to the workplace, and it's great to work in a company where female executives are rewarded,encouraged and enabled to be successful. And that's a testament to all the employees, including the men," she said. "We also have some fantastic female clients who are just so incredibly inspiring. March is International Women's Month, and we'll be doing a complete takeover of our website related to all of our amazing female clients-senior executives, entrepreneurs, etc."
The ROI of Why
With the South Station takeover and the International Women's Month website overhaul in March, storytelling is keeping Baird and her team plenty busy. But they're also keeping a close eye on the numbers.
"We're in the building phase right now, so we're learning as we go and getting feedback from our clients and continuing to look at the data: How people are engaging with us, and what they're using. It is fantastic that we have the ability to measure so much these days," Baird said. "All the content measurement tools that Skyword has put forth are incredibly helpful to us as we continue to develop content specific to each of our target clients."
The Boston Private marketing team also has their own unique metrics that they developed with the help of internal resources. "We decided that we needed to measure what we're getting from all of our content marketing, all of our advertising, sponsorships, and charitable contributions. Being able to attribute that to business results is like marketing nirvana," she said. "So we worked very closely with our Corporate Treasury department to develop some ROI models to measure marketing effectiveness. It's been an incredible partnership with a group that might not normally interface with the marketing organization, but they have the sophisticated models that really helped us identify and understand whether our programs are effective. It also added legitimacy to the numbers because we're connected with what end business we're trying to achieve and what the lifetime value is of the marketing efforts."
So far, those efforts have proven valuable. Baird says the new Why of Wealth campaign is performing "very well" against their metrics.
"We're a small company and we're in a growth phase, so our focus the last couple of years has been building the foundation of our marketing program, doing a lot of testing to learn what's working and what's not working, and tweaking it so that when we get to a point where we're really able to step out in the marketplace in a big way, we're ready for it," she said. "We're so incredibly optimistic with our new CEO coming on board and the vision that he has for growth. We're right there supporting him and the rest of the company in that vision, and we're really going to be able to make a statement about Boston Private in a big way in the coming years."
For more stories like this, subscribe to the Content Standard newsletter.

Featured image attribution: Boston Private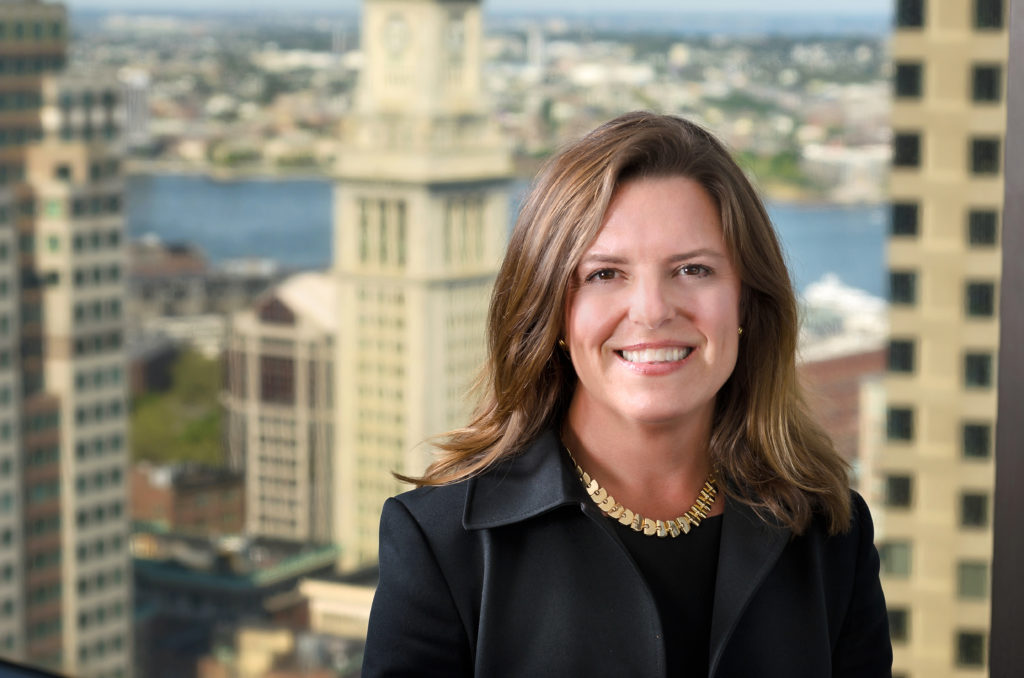 https://www.skyword.com/contentstandard/why-ask-why-how-boston-privates-marketing-strategy-builds-trust-across-generations/
https://www.skyword.com/contentstandard/why-ask-why-how-boston-privates-marketing-strategy-builds-trust-across-generations/
Taylor Holland