For Google News
Why Marketing Metrics Are Key to Achieving Content Marketing ROI
By Rose de Fremery on September 14, 2018
Although it's important to tap into your imagination and fully engage your creativity when crafting content, a far more analytical skill set comes into play when it's time to evaluate the ROI of all your team's hard work. But how can you really tell when your content marketing program is achieving the outcome you seek? Marketing metrics are essential to aligning your content marketing with your company's goals, and a strong evaluation practice paired with the right content marketing technology is key to delivering on the promise of content marketing ROI.
Metrics: Your Content Marketing Strategy's North Star
Every content marketing strategy needs a North Star to guide it toward its destination. After all, as Search Engine Journal points out, if you don't have an overarching goal in mind for the content you create, it's going to be that much harder to determine whether you're achieving your intended impact. Without effective content marketing analysis in place, you'll be hard-pressed to figure out how to optimize your content marketing program or effectively scale it for growth. With the right marketing metrics and evaluation tools at your disposal, however, you can achieve all of these objectives and more.
That said, figuring out where to begin can be daunting. There's an almost dizzying array of marketing metrics to choose from, and they may not all be appropriate for each company, each stage of the buyer's journey, or each organization's level of content marketing maturity. According to the Content Marketing Institute, only 19 percent of marketers rate their organization as "excellent" or "very good" at aligning metrics to their content marketing goals. Meanwhile, only 54 percent of top performers consider themselves excellent or very good. But here's the good news: Nearly everyone has a golden opportunity to improve their content marketing analysis and win greater ROI.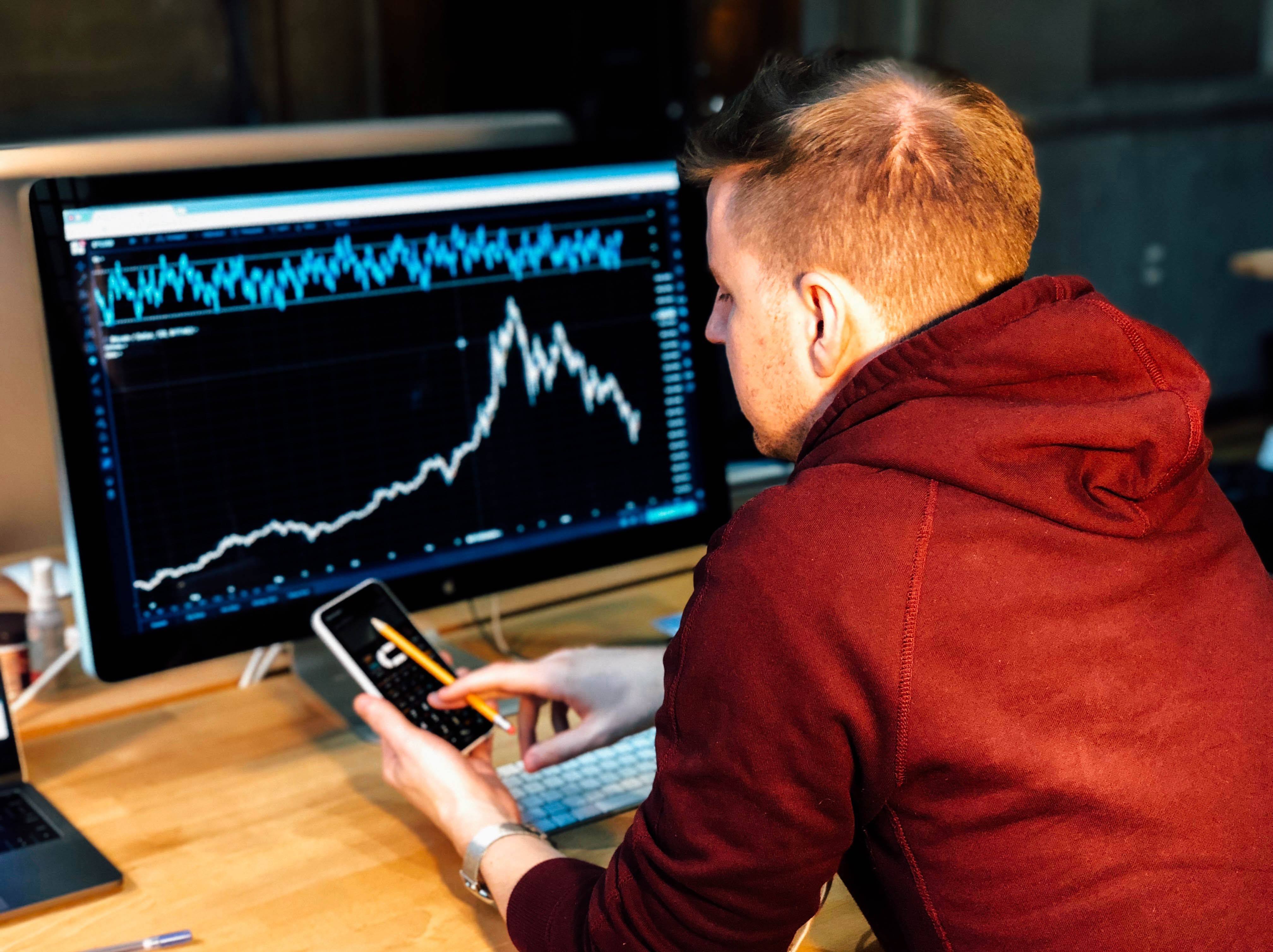 Image attribution: Chris Liverani
Improve Your Content Marketing Analysis with the Right Technology
For your content marketing to generate true ROI, a new vision for content marketing technology is required-one that provides comprehensive visibility into how all of your content is performing. Technology like Skyword360 assists marketers in evaluating exactly what content types and topics drive the greatest revenue for their brand. Marketers can then use these insights to optimize their own campaigns and deliver even greater ROI on their content marketing spend.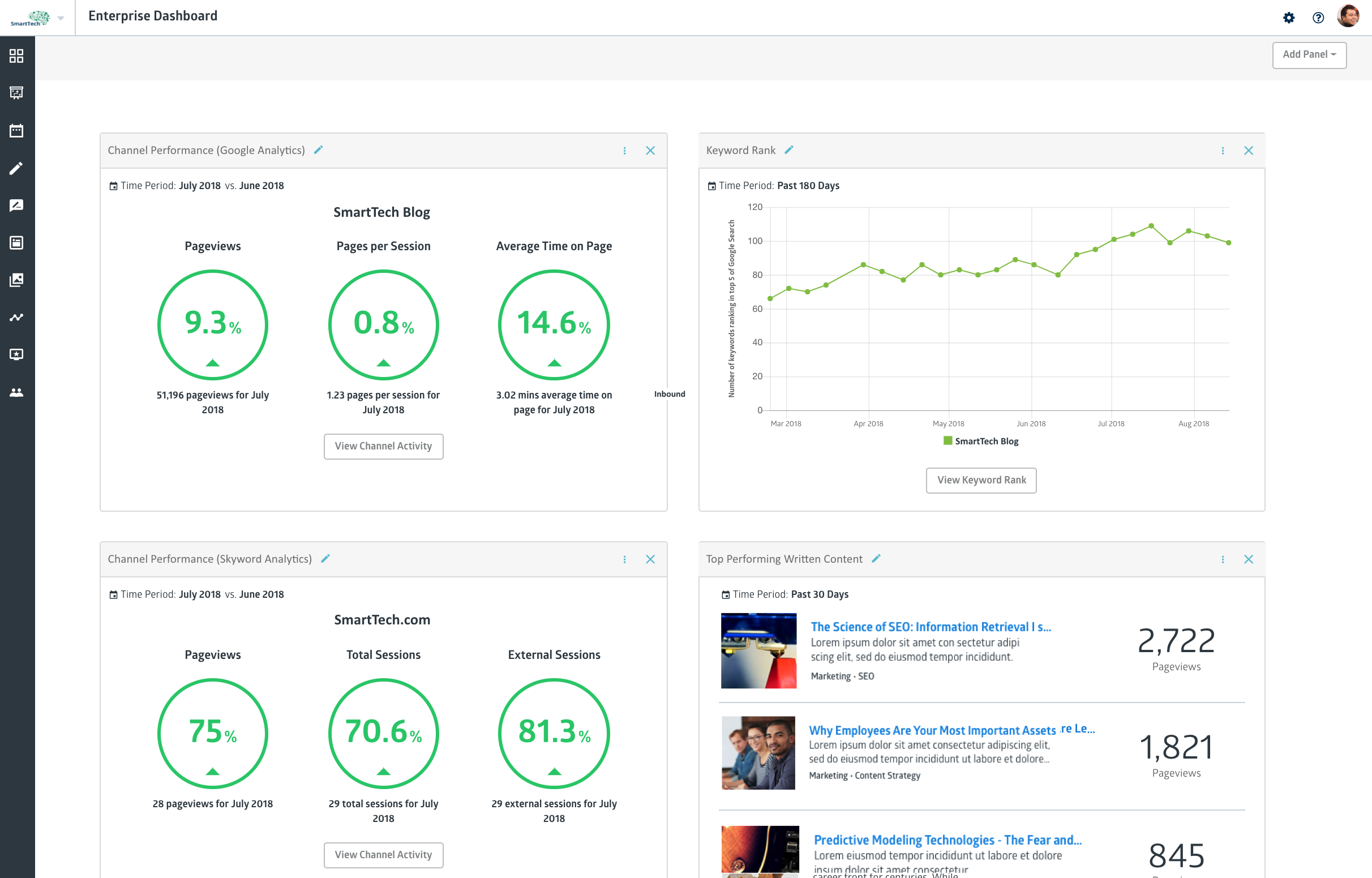 Of course, not every marketer has precisely the same goals. That's why it's important to select metrics that align with your vision of what content marketing ROI looks like for your company and transmit this vision across your organization. Everyone from your production, analytics, and strategy teams should have access to your content marketing analysis in order to understand how they apply to their specific roles. With everyone on the same page about what's required to achieve ROI, scaling your content marketing program becomes that much easier.
Marketing metrics also play a role in delivering exceptional experiences that drive impressive results. Today's audiences seek personalized experiences, and they tend to reward the brands that offer them those experiences with handsome ROI. The resulting insights feed directly back into your content marketing analysis, empowering you to optimize your strategy, enhance your cost-effectiveness, and achieve maximum ROI.
Manage Your Metrics to Achieve Content Marketing ROI
As the saying goes, you can't manage what you can't measure. When it comes to measuring ROI, marketers still have a way to go. According to the Content Marketing Institute's 2018 Benchmarks, Budgets, and Trends report for North America, only 35 percent of marketers currently measure their marketing ROI. Of the 47 percent of respondents that said that they don't measure ROI at all, one of the top reasons they gave for the oversight was that "[w]e need an easier way to do this."
There's a risk involved in not measuring your content marketing ROI, to be sure. If you're not investing in real performance analysis, you may never be truly certain that your content is effective or that you're achieving your marketing goals. With so many digital marketing trends promising spectacular results, it could be easy to stray from the observed and analyzed reports you've collected in favor of the newest tactic and end up investing in something that doesn't actually serve your specific goals.
Instead, utilize the value of the information to turn ideas into actionable improvements. As Marketing Profs notes, once you begin measuring ROI you can begin to put a fine point on once abstract concepts like the cost of client acquisition. You may also notice that certain channels are yielding the most leads, which may spur you to shift your strategy toward maximizing the opportunities you've found there. Over time, the insights you gain from a strong evaluation practice will challenge or confirm your assumptions about what works and what doesn't, empowering you to make smart, informed content strategy decisions.
If you're not measuring and evaluating your existing content marketing activities, it will be that much more challenging to scale your content marketing program for future growth. This is important because, as the CMI report notes, organizations tend to spend more of their budget on content marketing as their content marketing maturity grows. Keeping a close eye on key metrics can provide considerable insight that guides future decisions, allowing you to optimize your content marketing for even greater impact.
Achieving ROI may appear complicated at first glance, but it doesn't have to be. With the right metrics in place and a sophisticated content marketing platform in your corner to help you evaluate your reporting, you can make sure that both your content and the team creating it is fully aligned with your marketing goals. Building on your content marketing successes to reach ever greater heights, you can make your vision of content marketing ROI a reality.
To learn more about how Skyword360 helps brands optimize content performance and deliver greater ROI, schedule a demo.
Featured image attribution: Valentin Antonucci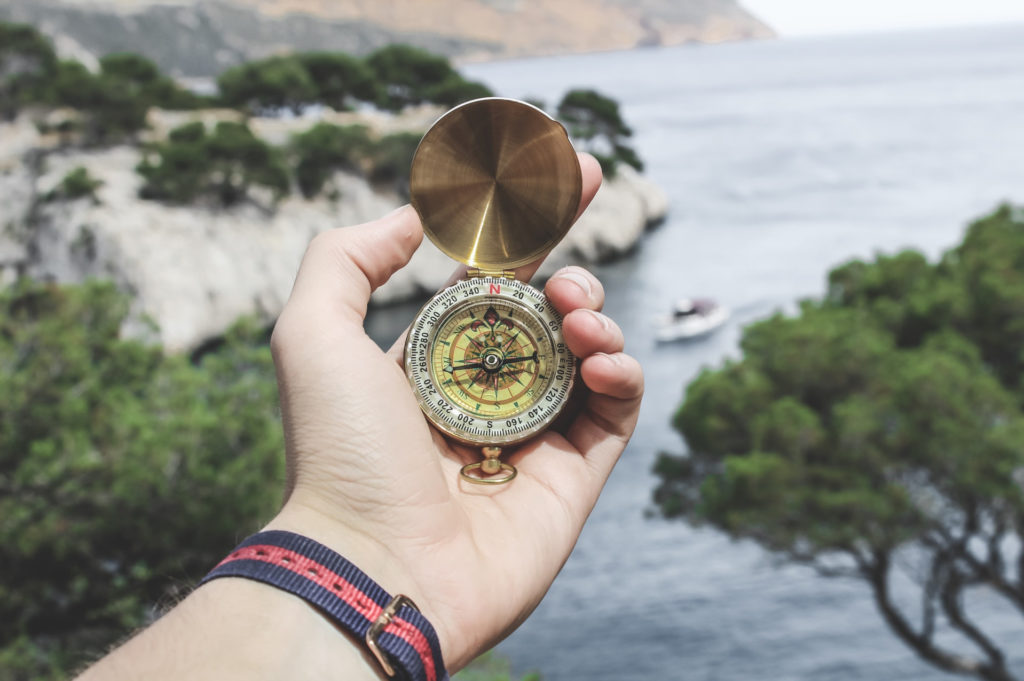 https://www.skyword.com/contentstandard/why-marketing-metrics-are-key-to-achieving-content-marketing-roi/
https://www.skyword.com/contentstandard/why-marketing-metrics-are-key-to-achieving-content-marketing-roi/
Rose de Fremery