For Google News
Why You Need Keyword Benchmarking in Your SEO Strategy
By Steph Ferrell on March 4, 2019
The algorithms have been unleashed: They creep from their dark, mysterious chambers, and crawl through SERPs to administer their sentencing. They reward or punish accordingly.
Sound like the opening scene of a horror movie? While it very well could be, fear not: we're talking about SEO strategy here. Yet for most marketers, SEO generates the same kind of unease and suspense as your typical tale of terror.
It's easy to feel in the dark about what changes are being made to search algorithms as a marketer-according to Moz, Google changes its search algorithm around 500–600 times per year! Keeping up with these shifts can feel incredibly overwhelming (and arguably impossible), to say the least.
That leaves a lot of marketers creating content in a state of constant dread that they're not "doing SEO" right-that they're simply guessing and checking. And this fear is valid, because not nailing SEO means that you're jeopardizing the success of your efforts: And in the end, your web content only serves you well if it's more discoverable than your competitor's.
There are a few things you can do to break ahead, such as leverage competitive keyword benchmarking to fuel a strategic SEO strategy; track and improve upon your SEO strategy based on performance and insights; and continually engage in SEO best practices by staying on top of trends, not the updates themselves-studying every algorithm update will just drive you mad.
Competitive Keyword Benchmarking
To feel confident about SEO, you need a strategy that capitalizes on the opportunities your brand has to get in front of your customers first, with the quality, audience-centric content you've been hard at work producing. But how do you find those opportunities?
Keyword research and competitive intelligence are absolutely critical in this effort: In relation to your competitors, how do you know where to focus and where not to? In the overcrowded world of search, which keywords are worth targeting to beat your competitors and which should you avoid entirely?
You need to build a smart, competitive keyword strategy that is able to answer these questions. And the perfect place to start is through keyword benchmarking. With the Keyword Gap Analysis report in Skyword360, you can see how you're performing on a keyword compared to your competitors.
You can also sort and filter a table of competitive data to gain an in-depth perspective on how your channel is performing in context. Being able to sort this data allows you to easily identify where your competitors rank and you do not, ultimately helping you take advantage of gaps in your strategy.
It's important that these gaps are acknowledged from a full keyword research perspective, though: If you're being outranked on a term that is incredibly competitive, it might not be a gap that you should spend limited resources filling. This report will show you just how difficult it is to rank on any given keyword. This type of intel will help you make informed decisions about what keywords are worth going after, so you can use your resources the wisest way possible.
Alternatively, if there are keywords you find you are outranking your competitors on, you should, first, pat yourself on the back; second, continue capitalizing and building your authority on those topics; and third, bring those wins back to your executive team! Being able to show you're beating competitors in search is powerful evidence to help support your case for organic search efforts and proves your content marketing ROI. (Pro tip: Take a screenshot of a Google search using the keyword you're outranking your competitor on, and place the respective logos in the left rail to really drive home the impact of the brand placement).
Track and Improve
In order to bring back those types of wins to your executive team, you must be continually tracking and improving upon the performance of your strategy. Tracking your keyword performance can be difficult if you don't have the right tools to keep tabs on how Google is-or is not-ranking your individual pieces of content.
In Skyword360, you can track the performance of your keywords over time so that it's easier to identify what's working and what's not. Is your rank continually dipping on a certain keyword? That could mean either you need to update that piece of content or that your brand needs to build more authority around that topic, so that related content has a better chance of performing well in search. Or, maybe there have been major algorithm changes that you need to check in on.
This function of the platform helps you track your strategy so that you can adjust accordingly in these scenarios, and will help you produce results that you can bring back to your leadership team: offering real, actionable suggestions, instead of confused shrugs.
But being able to actually obtain a report to serve as the hard-hitting evidence behind your content strategy has been a consistent challenge for marketers. Proving the value of organic search is difficult when stacked up against the results generated by paid search, which is often seen as a faster, more straight-forward approach. But paid search alone is largely a short-term and unsustainable solution for traffic acquisition, which is why it's important to advocate for a strong organic component of your overall strategy.
The Keyword Value report in Skyword360 empowers you to track and prove the impact of organic search efforts, giving you the ability to say, "My organic search efforts are generating what would have otherwise cost $X in paid search." In other words: "See? The proof is the SEO pudding."
Engage in Best Practices
While the algorithms are constantly-and frustratingly-being updated, keep in mind that they're rehauled in support of a now very constant pillar of SEO: positive user experience. Google prides itself on creating great user experiences, and that means finding and serving content that picks up right where Google leaves off.
What does that mean for you? At the end of the day, your content needs to put the consumer first: with friendly layouts, useful topics, and high-quality content. While taking the time to maintain the more technical elements of SEO is crucial, Kyle Harper, author of our SEO Best Practices Playbook, says it best:
"You can have the most keyword-optimized piece of content in the world, served on the most perfectly constructed website ever created, but if people don't actually enjoy and engage with what you've made, it won't matter."
Taking the Scare out of SEO
SEO doesn't have to be akin to a horror film. With the right tools that give you insight into your performance, your competitor's performance, and the areas of opportunity that exist between the two, you can feel confident about your SEO strategy and execution. That way, when you hand over a report that demonstrates how much money you're saving the company through organic search, those scary algorithms will feel like a distant memory.
To learn more about how Skyword360 helps brands optimize content performance and deliver greater ROI, schedule a demo.
Featured image attribution: Denise Jans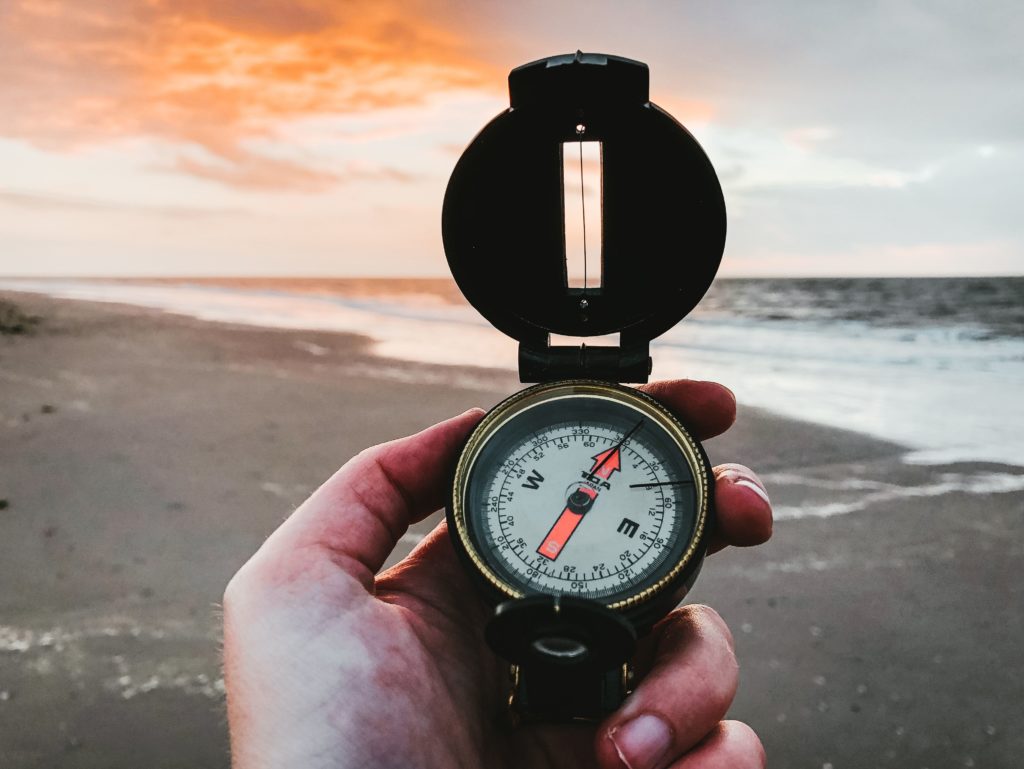 https://www.skyword.com/contentstandard/why-you-need-keyword-benchmarking-in-your-seo-strategy/
https://www.skyword.com/contentstandard/why-you-need-keyword-benchmarking-in-your-seo-strategy/
Steph Ferrell