Content Creation
16 Content Marketing Books (and a Bonus Essay) That Should Be on Your Summer Reading List
By Angela Tague on August 6, 2021
Words unite us during tough times, direct us through confusion, and educate us as we grow. If you find yourself looking for a text geared at bolstering your marketing career, you're not alone. We all need a little injection of camaraderie on occasion; sometimes, it takes the right author to know how to speak to us. Helpful but not condescending. Direct without preaching. Honest but not sugar-coated.
The Skyword team is excited to share a handful of content marketing books that strike this perfect balance. Some are new, some old, and all insightful and ready to shift your mindset on some of the foundational elements of marketing: empathy, writing, and creating.
Understanding and Leveraging Empathy in Marketing
There's a growing trend to build campaigns from the ground up through the eyes of the client's target audience (not the brand's mission statement). Take your marketer's hat off for a moment and be the buyer. Embrace a persona. These books can help you practice seeing from a perspective you don't always get in branding documents.
This book helps readers understand the thinking patterns and perspectives of others with a focus on making better decisions, improving strategy development and finding solutions through successful collaboration.
"Everything we do as content marketers comes down to understanding and responding to problems and felt needs. This book is a great read for anyone looking to shift their thinking from being oriented to solutions to being oriented to understanding the problems and perspectives of audiences, end-users, and customers. It correctly diagnoses the core problem plaguing most businesses, which is a lack of listening (and a surplus of ego!). It challenged me to notice assumptions about audiences/users in my own thinking and find ways to listen better (even if that's through my research). For those who have the resources, the book also provides practical insights on how to have effective one-on-one and group conversations with audiences/users to better understand their problems." — Len Lee, principal professional services manager
When it comes to empathy, it's best to fuel it with clear, healthy decision-making. In this read, the author gets candid about ambitious women who lose themselves in being a bit too nice to avoid appearing aggressive in their careers.
"The Myth of the Nice Girl by Fran Hauser had a big impact on me. It's a great read for those looking for a more balanced perspective than the "lean in" mentality. It's all about how kindness and niceness can be powerful strengths (primarily for women in the workplace) if used properly and if balanced with boundaries. I try to keep some of the lessons in mind!" — Ash Holland, director of editorial
We're geeks for anything brain science, which means we're overjoyed to see a text about how people think among a list of content marketing books. Every day, we analyze data, research, transcripts, slideshows, and reports. How are we actually processing all of this information and turning it into amazing content for our readers? This is a book about managing the flow of information we consume each day.
"This book helped me see and understand how people process information differently. As a marketer, it helps me think about my audience and how they receive and process information. As an individual, it helps me understand myself and my organizational habits better. It's incredibly thought-provoking. I recommend keeping a notebook or a stack of Post-Its handy while reading." ~ Christine Kayser, director of professional services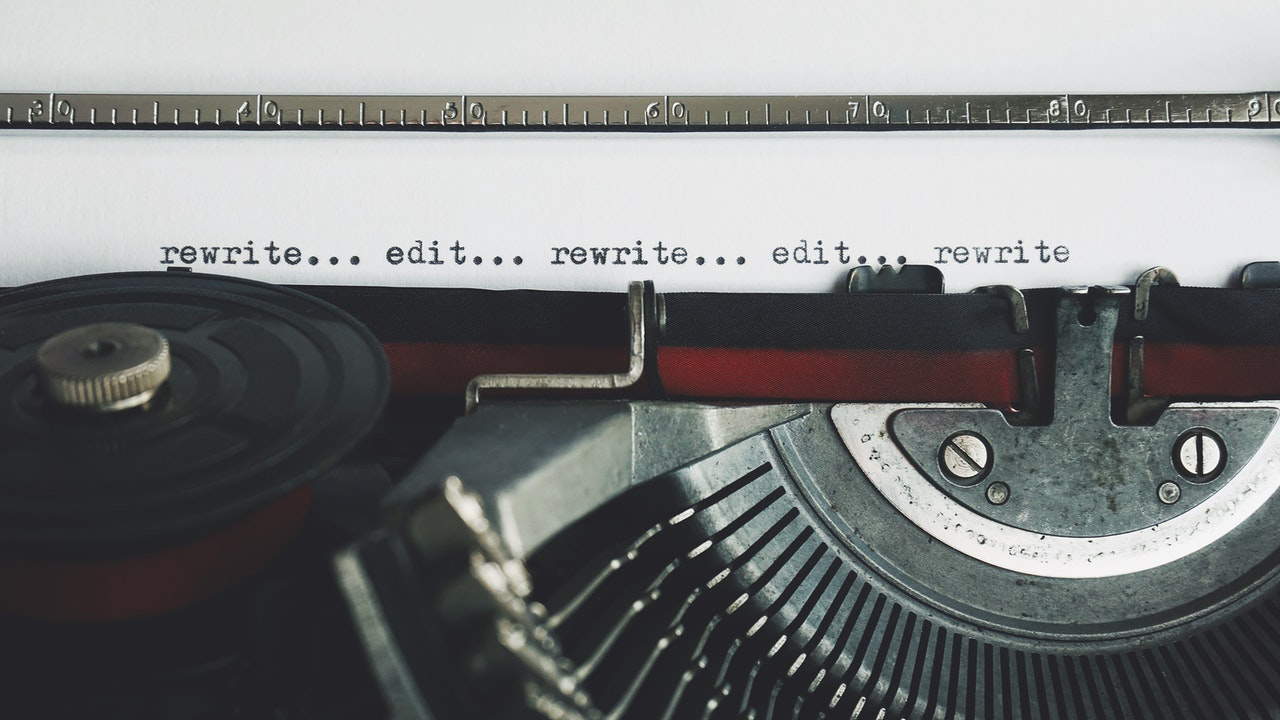 Image attribution: Suzy Hazelwood on Pexels
Polishing Up Grammar and Writing Skills
Your team depends on clear communications, including articulate briefs for writers, concise instructions for visual creatives, persuasive reports for clients, and all the task-driven emails sent among our marketing colleagues. In so many cases, it all comes down to your wording.
If you're looking for a refresher on proper punctuation, this book is it. Learn everything about semicolons, commas, apostrophes, and of course, the controversy-stirring Oxford comma. Love it or hate it, it's best to know how to use it properly.
"Eats, Shoots and Leaves by Lynne Truss, Woe is I by Patricia T. O'Conner, and The Elements of F*cking Style by Chris Baker helped me go from fearing to appreciating to loving grammar, editing, and diction. I never thought it possible to laugh out loud reading a book about grammar, but I stand corrected." ~ Kara Burney, chief marketing officer
Grammar can get tricky. This book untangles the rights and wrongs of English usage with humor and charm. It also throws in a discussion on the evolution of words, a nod to how we must adapt as always-on communicators in the digital age.
"O'Conner breaks down grammar rules in a way that's easy to understand and uses humor and examples. It's a great read for anyone looking to refresh their grammar knowledge, and I always have it at my desk as a reference." ~ Kimberly Pavlovich, senior editor
If you learn best by getting down and dirty with cuss words and raw insight, pick up this book. There's no boring grammar talk here, and you'll come away with as much knowledge as that high school writing teacher you so admired—and maybe a newfound affinity for four-letter words.
A personal favorite and inspiration, we're thrilled to have this short text on the list. King is raw, honest, and direct about what it means to write for a living. The famed author shares actionable tips and relatable experiences along with some laughable moments.
"Even though most of my job isn't writing, exactly, I find that I return to this book again and again over the years because of its insights. I'm a huge Stephen King fan—I even met him once!—and reading this feels like getting advice from a trusted teacher or mentor. It's a well-loved book in my home, enough that I have a paper and a digital copy, just in case." ~ Christine Kayser, director of professional services
There's so much more to writing online than polished grammar and following editorial guidelines. Language matters! In this book, the author dives into internet-age expressions and online word usage, including emojis for communication. This isn't your high school English lesson.
"I haven't read it yet, but I think it will provide some valuable insights about what is "correct" language when writing for the Internet. Language is always changing, and writing for readers may involve breaking traditional grammatical rules—something I keep in mind when editing blogs." ~ Kimberly Pavlovich, senior editor
I still have my tattered copy of this no-frills grammar guide, purchased in college in the '90s, in my bookcase. It's convenient, classic, and a must-have resource in your collection. It's not exactly an entertaining summer read (unless grammar rules make you feel warm and fuzzy inside), but it's a perfect companion for polished summer writing projects.
"A little more than 20 years ago, I was handed this book in my first few months of university. I approached it with some reluctance and suspicion; it was so small, grey, and . . . dull looking. Inside its unassuming jacket, however, I found a guide that sparkles with confidence and clarity and offers explanations for English's sometimes esoteric rules with wit, elegance, and spirit that makes reading about the dangers of an infelicitous comma splice a joy. Whenever I feel lost as a writer or an editor (and those times have been many), I return to these pages. Each time, I find solace and solutions in its unparalleled instruction, am reminded of something important I'd somehow forgotten, and am comforted by its compassion and poetry: "There is no satisfactory explanation of style, no infallible guide to good writing . . . Writers will often find themselves steering by stars that are disturbingly in motion." What other style manual captures the writer's existential struggle with such empathy and humility?
At some point my original, dog-eared copy was lost in the shuffle of life, and, in replacing it, I stumbled on a rather lovely edition, beautifully illustrated by Maira Kalman, that I would particularly recommend to anyone who, like me, occasionally falls prey to the pitfalls of judging books by their covers." — Deirdre Ilkson, senior marketing communications manager
The work we do is hard, so let's poke fun at the challenges, shall we? In this commentary-driven read, the author uses humor to remind us we aren't alone in this crazy, creative career choice.
"A former colleague recommended this book and touts it as 'guidance-oriented without being academic or dry.' It's written by an editor and writer who worked in newspapers before moving to online publishing. It focuses on online writing and offers guidance for editors. I'm looking forward to reading it since our work as editors can often be so serious and detail-oriented; it will be nice to take a step back and appreciate the idiosyncrasies of our jobs in a light-hearted way." — Margy Looney, associate director of editorial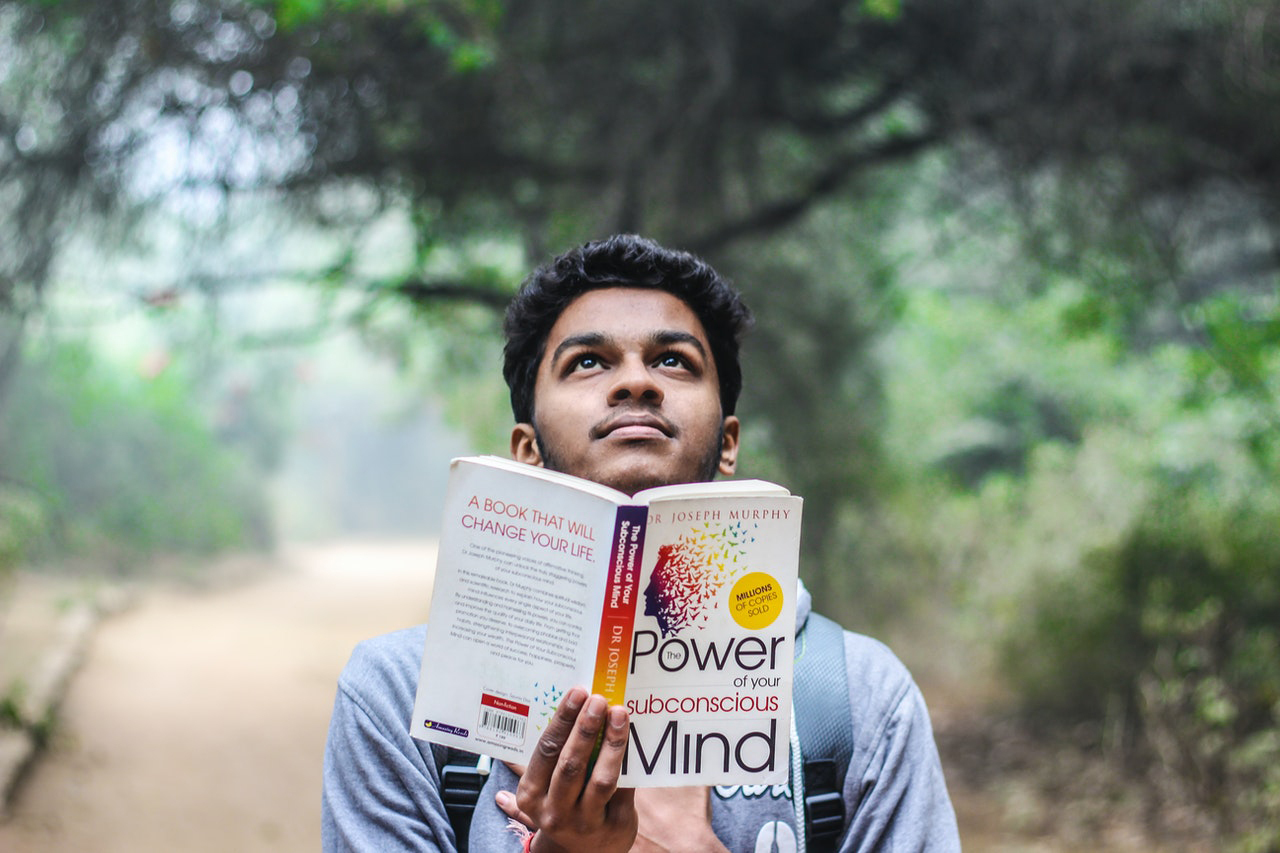 Image attribution: Yogendra Singh on Pexels
Crushing a Career in Content Creation
It's one thing to enjoy writing in a journal or penning fiction on the weekends. It's quite another to create nonfiction content for a living day after day with optimal clarity, refreshing creativity and keeping client needs cheerfully top of mind. Whether you're actively creating content each week or guide people who do, it's best to bring your A-game. And SEO-game. These content marketing books can help.
As marketers, we're often hired to clean up a public image mess—or mitigate a potential one. Hello, re-brands, editorial pivots, and persona revisions. If your client is looking to discover itself and what it wants to present to the world, consider adding this book to your weekend plans.
"This book is a great read for any marketer lucky enough to be tagged into a branding or rebranding project. It includes a questions-based framework designed to help teams define the core elements of brand strategy and narrative. It's been a few years since its publication (2016), but one thing I particularly loved about this book was the effort they put into consolidating and analyzing modern, relevant brand campaign examples to help the reader understand how to bridge the gap from strategy to creative." — Ruben Sanchez, senior director of growth
Tales from a writer can be incredibly motivating. Here, this author shares personal advice from both her desk and that of her author father. The struggles of content creation are real, and you'll never feel isolated in these sentiments with this book on your desk. Skyword Chief marketing officer Kara Burney says this book is part of her writing inspiration reading list.
She also recommends browsing Lorrie Moore's essay How to Become a Writer, which contains one of her all-time favorite lines: "Plots are for dead people, pore-face."
This wildly popular staple around the Skyword offices is also hot among the freelance writer community, always showing up on must-read lists.
"The book breaks down the fundamentals of writing 101 and emphasizes how everyone is a writer. I recommend it most chances I get when referring books to others." — Jamal Robinson, business development
Skyword CEO Andrew Wheeler seconds this recommendation.
"The book is written at a level where it appeals to a novice or to an expert. It incorporates content fundamentals such as strategies and tactics marketers can take to make their content stand out. And, it helps marketers understand what not to do," Wheeler commented. "Love Ann's personality and style that comes through in this book."
If you've been thinking, We just need to get something, anything, written and published! it's time for a pause. This refresher on content strategy—what it is, its value, and how to build it—is the perfect summer read. (You might also slip this book into a welcome package for new marketing hires.)
"The original and still relevant Kristina Halvorsen and Melissa Rach's Content Strategy for the Web gave me a name to put with the tactics I was using instinctively in my job at the time. I had never heard the phrase "content strategy," but this book validated the strategies I was already starting to use and opened my eyes to other tactics. It was extremely influential in my graduate capstone project and has stuck with me over the years as content strategy became not just a collection of tactics, but a career." ~ Christine Kayser, director of professional services
Marketing is a team sport. We have to work in collaboration with both our coworkers and with freelance help hired to flesh out the content creation process. It can add up to a lot, and this book digs into strategies for working together when many hands are finessing one piece of content, report, or presentation.
"A former colleague recommended this book, saying it's not about how to copy edit, but rather how to survive while doing it. The author is a manuscript editor and editor of Chicago Style's online Q&A. The book focuses on the relationship between editors and writers but also gives copy editing advice. I'm looking forward to reading it because it combines a lot of what we do here at Skyword: working with editor colleagues, writers, and clients, and building relationships among all three roles through feedback and collaboration." — Margy Looney, associate director editorial
Sometimes, the most sage advice is the simplest. This book gets back to basics, making it easier to cut through the mental clutter and growing to-do lists. One thing, people. Focus on one thing.
"The goal of The ONE Thing is to teach you to focus on one thing at a time to achieve your goals. Simple enough, right? After all, you probably already know that multitasking just leads to less effectively doing more things. But have you realized that the same thing can be said about your marketing tactics? The more your current and prospective customers have to comb through multiple messages to determine the value you'll provide them, the less likely they'll be willing to engage with you. This book takes a simple strategy and dives deeply into how to effectively prioritize and develop habits that lead to success—both at home and on the job!" — Suki Saunders, associate director of editorial
Here's to sipping a cold beverage on a shaded patio as we turn the pages on inspirational nonfiction. May we always be learning!
For more marketing insights, subscribe to our monthly newsletter, Content & Context, penned by Skyword CEO Andrew Wheeler.
Featured image attribution: Lenin Estrada on Unsplash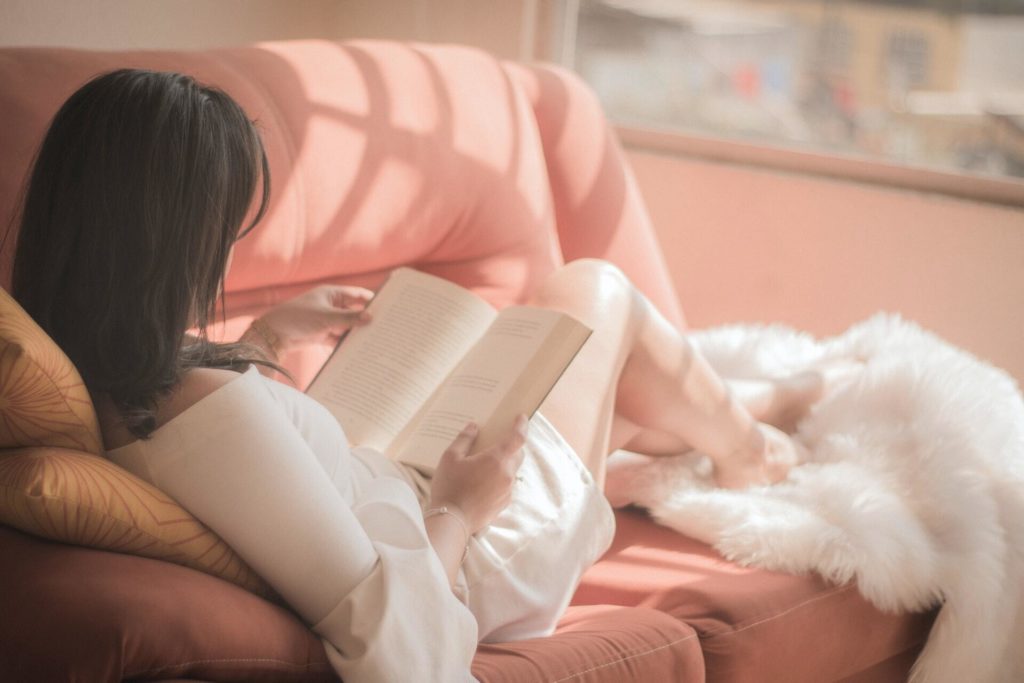 https://www.skyword.com/contentstandard/16-content-marketing-books-and-a-bonus-essay-that-should-be-on-your-summer-reading-list/
https://www.skyword.com/contentstandard/16-content-marketing-books-and-a-bonus-essay-that-should-be-on-your-summer-reading-list/
Angela Tague