Content Creation
Virtual Event Marketing: How Content Generates Buzz and Leads
By Erik Mathes on February 2, 2021
The pandemic has paved the way for virtual events to become mainstream, and the success they've achieved during one of the toughest times in recent history indicates that they're here to stay. Even if we're eventually able to return to office life in some form, there's still pressure to deftly navigate the emerging world of online conferences, virtual booths, and live-streamed events.
So, how should you approach virtual event marketing to reel in sign-ups, maximize live attendance, gather quality leads, and produce valuable visual content for post-event engagement? Here are some ways to generate buzz and bring in more business with your online events.
1. Get All Presenters on the Same Page
The content curation and creation process starts long before you announce your virtual event to the public. Keep content in mind from the program planning phase: for instance, when reaching out to potential presenters, collect professional headshots and bios from everyone who agrees to participate. These can become part of your core marketing visuals, whether on a dedicated landing page, social posts, or downloadable collateral you decide to include (more on that later).
Make social sharing and event promotion a requirement for speakers and sponsors, and ensure that everyone who chooses to present live has a reliable connection and a quality microphone. A study of B2B marketers by Markletic found that bad connections were the biggest source of annoyance for virtual event attendees, followed by poor mics.
For larger events, some presenters will inevitably feel more comfortable recording their sessions in advance. That's perfectly fine; just make sure they all use your preferred video software, and let them know that they'll still need to be there live to answer questions and interact with viewers to provide a better experience during the event.
Whether they speak live or in prerecorded video, recommend that all presenters:
Wear professional, distraction-free attire

Have a clean background

Use good lighting

Show their full face

Practice, practice, practice
By taking the time to get all your speakers on the same page with equipment, setup, and best practices for video well in advance, you'll increase your chances of running a remarkable event with great content to use in future promotions.
2. Craft Inspiring Visuals and Experiences
Regardless of your event's goal and audience, you'll need to curate and develop memorable visuals for marketing your virtual event. Without professional photographers and videographers to capture attendees enjoying live events, that process may not be as intuitive.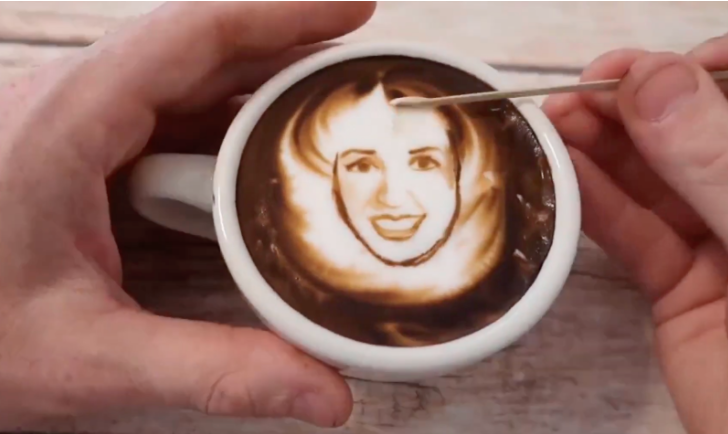 Image attribution: IMEX
For internal company events like virtual happy hours that target employee engagement and team-building, consider pepping things up with performers like musicians, magicians, or motivational speakers. Then, incorporate images and videos of them in employee emails to build excitement. Even latte artists and improv comedians have cameoed at virtual corporate events, adding unexpected surprises that keep attendees attentive and engaged. Don't be afraid to let your virtual event planners get creative.
For large virtual conferences, other inspiring ideas for visual content include:
Virtual photo booths

Virtual graffiti walls

Digital awards for completing sessions

Branded virtual mosaics

A virtual exhibition hall for sponsors

Custom avatars for attendees

360-degree virtual tours
While these visuals may seem complicated to implement in addition to live and prerecorded video sessions, an array of virtual event platforms exist to help companies with building virtual booths, hosting hybrid events, and generating engagement in innovative new ways. Bizzabo, ON24, Intrado, Intellum, Kaltura, and Hopin are among the most popular platforms for hosting large virtual events; each comes with pros and cons depending on the event's size, budget, and specific concerns. You won't need a very extensive solution for one-off webinars or webcasts, and in fact you may already have one solution in place for streaming smaller online events. However, consider looking into these resources if you're planning a big event with numerous sessions, presenters, and sponsors.
Finally, remember to snap screenshots of your virtual session attendees whenever possible, as these images can be used to showcase the event's success and accentuate post-event marketing materials and future event promotions.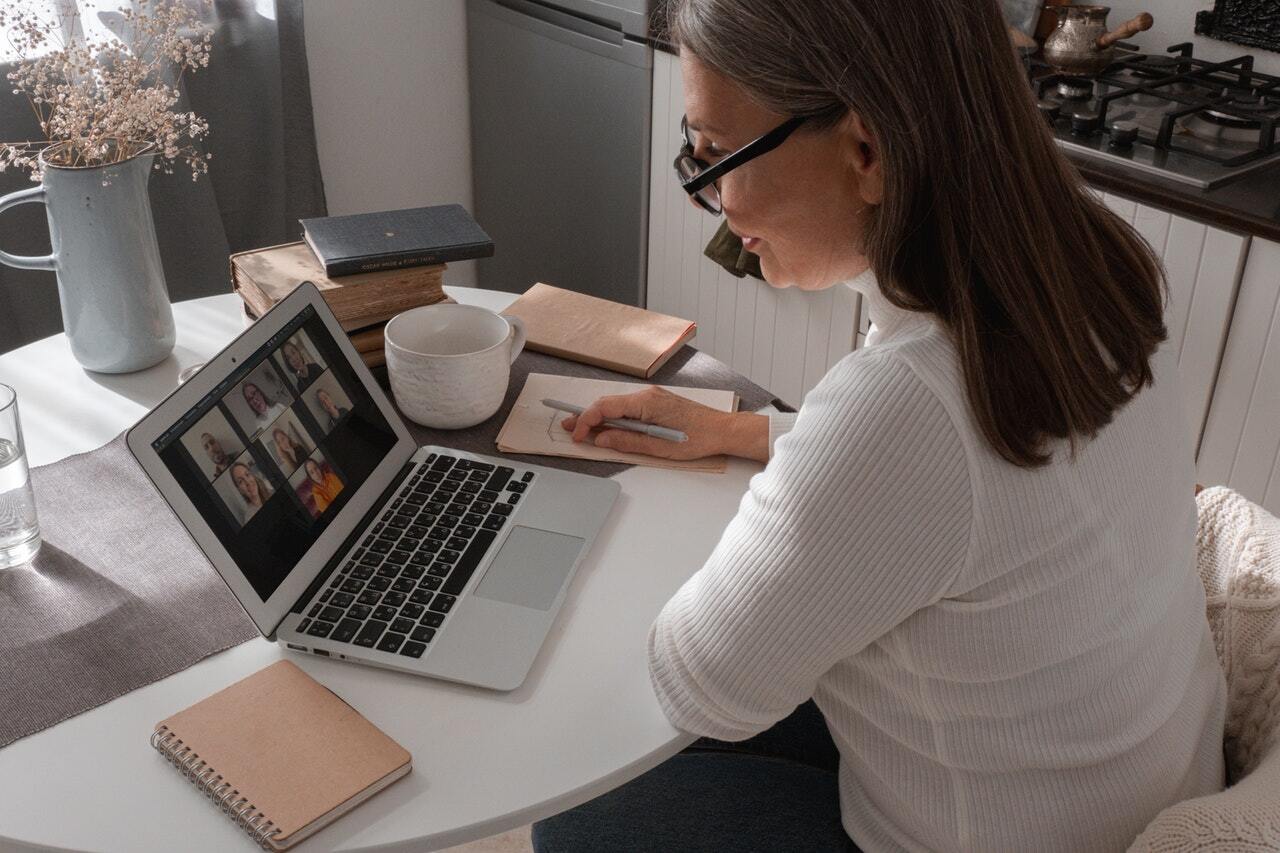 Image attribution: cottonbro
3. Nail Your Virtual Event Marketing at Each Phase
Whether you're promoting a webinar to showcase a new product feature, a webcast highlighting a client success story, an internal team-building day, or a massive online conference in lieu of a flagship company event, the event will experience four distinct marketing phases:
Launch

Ramp-up

The event

Post-event
Getting Started: The Launch
According to Markletic's same 2020 study of B2B marketers, most teams need between three and six weeks to promote small virtual events; it typically takes more than six weeks to reach registration goals for large virtual conferences. This initial period covers both the launch and ramp-up phases, where every possible resource will go toward spreading the word about your event.
Start internally with your marketing team. For instance, have them:
Write blog posts

Shoot videos

Develop an email campaign

Build a landing page (or pages)

Create social media campaigns with custom event hashtags

Send out an official press release
Word of mouth can be another surprisingly powerful way to boost attendance. Have your sales team reach out to leads, prospects, and customers with whom they've built relationships. Also send out internal emails—both an announcement and follow-up reminders—encouraging employees to talk to their connections about upcoming virtual events. You can even offer incentives and bonuses to spur them to action.
After that, ensure your sponsors do their part by posting on social media. (Entice their employees to do the same thing—through offering affiliate earning opportunities with unique promo codes, if possible.) Your sponsors have everything to gain by promoting an event they'll be a part of, so encourage them to send out emails to their employees and leads to build up as much awareness as possible.
Ramp It Up with Email and Social
According to Intrado's 2020 Benchmark Report for Webcasts & Virtual Events, email generates more virtual event registrations than any other medium. With that in mind, design your own promotional email sequences to include a variety of touchpoints with each segment. Consider sending at least a handful of emails, including:
A save-the-date announcement

Enticing updates to the program

Profiles of featured speakers

Reminders:

One week prior to the event

The day before the event

The morning of the event
Continue driving sign-ups and engagement before the event with a variety of posts across your company's, your sponsors', and your employees' social media accounts as the event approaches.
Remember to Market during the Event
While the event is running, continue posting on social media to attract more potential attendees. Highlight presenter images, and link to dedicated session landing pages in Tweets that mention a session is about to start.
In addition to live posting, share screen captures of earlier sessions to show off excited attendees and attract new viewership throughout the day from audiences who might have otherwise missed it. Give hints about surprise speakers to tease and entice the social media world. And, of course, always use your custom hashtags.
Keep the Momentum Going Post-event
Continue communicating with attendees via email with post-event polls and surveys to collect feedback for future events. Then, address any issues for the future—that could mean upgrading equipment, trying a new virtual event platform, swapping in a different host, or adding more virtual booths to your next event.
Connect with sign-ups who missed the live event using emails that feature links to on-demand recordings. To ensure you're offering new value, add some recap content to let them know what they missed live. Plus, post screen captures of attendees and fun surprises from the event on social to show off the program's success and tempt followers to attend your next event live.
4. Create an Environment for Discovering High-Quality Leads
Generating the best and most profitable leads relies on creating possibilities for engagement. Build in time for Q&A, polling, conversations between presenters and attendees, and other organic moments. The highest-quality leads tend to engage more in virtual events, so create opportunities for real attendee participation. Marketing and sales can align on a lead scoring system based on completing different parts of a large program, participating in webinar or webcast chats or discussion, or finishing any gamified aspects of an event.
The Intrado 2020 Benchmark Report noted year-over-year increases in engagement from 2019 to 2020, there have been resounding year-over-year increases in engagement, as indicated by massive upticks in the number of:
Questions asked in webcasts (278%)

Webcasts featuring Q&A sessions (264%)

Chat messages in webcasts (334%)

Webcasts that included handouts (204%)

Handouts downloaded (198%)
These statistics showcase the enormous success of virtual events during the pandemic and indicate that attendees are itching for more interactive corporate events. Expect to see trends shift toward gamification and the inclusion of printable assets that allow guests to feel more physically present, even from far away.
The more attention teams pay to ensuring that content is not only quality but represents a variety of virtual formats, the more engaging their marketing will be. Piquing audiences' interest—and keeping it—throughout the promotional time line of a virtual event makes a lasting impression on current and future attendees, converting them into happier employees or higher-quality leads.
Want more insight into marketing virtual events in 2021 and beyond? Check out "7 Content Strategy Takeaways in a Post-COVID World" on The Content Standard.
Featured image attribution: Julia M. Cameron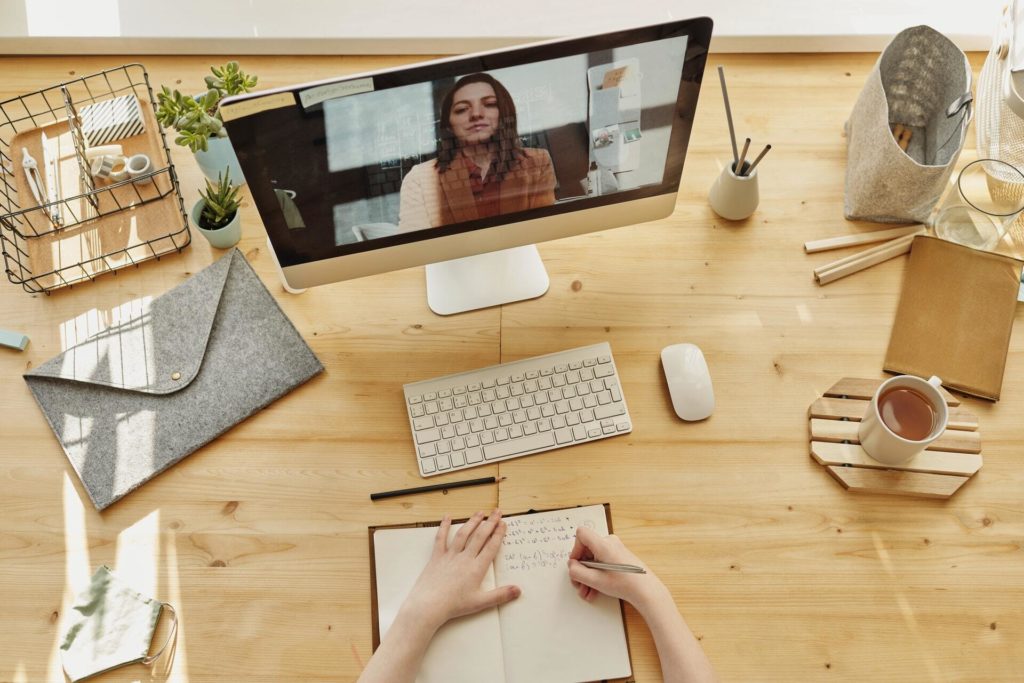 https://www.skyword.com/contentstandard/virtual-event-marketing-how-content-generates-buzz-and-leads/
https://www.skyword.com/contentstandard/virtual-event-marketing-how-content-generates-buzz-and-leads/
Erik Mathes