Content Creation
How to Create Great Content Experiences: 6 Takeaways from Narrative Design
By Casey Nobile on April 6, 2022
Brands today are consumed by the question: How do we create unique experiences that turn our target audiences into loyal customers?
It's a question born out of necessity. Well-honed product positioning isn't enough to stand above competitors in a crowded field. And, in the digital world, frictionless design is table stakes. As owners of the customer experience, marketers are now challenged to craft interactions that marry both uncommonly compelling content and innovative experiential design.
But the mental models traditionally used to create content are different from those that inform design. How can we close that gap?
The answer is Narrative Design—a practice that goes back 45,000 years but is relatively new terrain for marketers.
What is Narrative Design?
Narrative Design is the science and the art of connecting materiality—whether it's products, art, or architecture—to cultural meaning using Story.
In marketing, a Narrative Design point of view is becoming essential as customers seek out experiences that are more memorable, meaningful, and relevant to their lives.
To unpack the nuances of Narrative Design, we sat down with Greg Andrade, Professor of Narrative Design at Future Studies Institute (FSI), licensed architect, visual artist, and former Walt Disney Imagineer.
Here, we share Andrade's wisdom as he breaks down the core principles of Narrative Design and how they apply to brand marketing.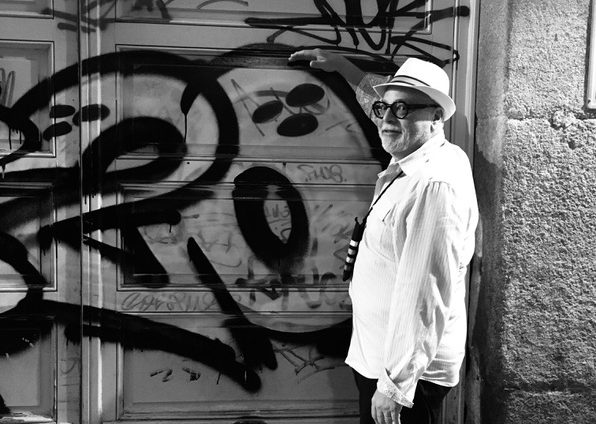 Image attribution: Greg Andrade.
First, understand Story.
"Story is how you deliver the content of an experience," says Andrade. In marketing, every element—branding, content marketing, or IP—can be delivered through Story. But, as Andrade teaches his students, Story must encompass these three aspects and be:
Connective: Engage the senses to intentionally trigger human emotion and memory.

Relational: Use associative meaning to link the experience to a sense of collective consciousness and/or kinship.

Meaningful over time: Carry significance beyond commodity, connecting content to a more profound sense of universal belonging, history, or joy.
The iconic launch of the iPhone is a perfect example. Steve Jobs didn't describe his new tech as a tool or a pocket computer. Instead, he built an aspirational world that connected Apple's product to its target customers' desire to become pioneers of the future.
Genius Bars were a crash course in Apple-world immersion, and let's not forget "Here's to the Crazy Ones"—a brilliant campaign that linked Apple to a historical legacy of genius misfits. Its message instantly resonated with millions of consumers who identified with 90's "nerd culture."
Apple dominated the market because its Story was consistently connective, relational, and lastingly meaningful.
Truly know your audience.
Any brand can appeal to its audience's pain points. But, says Andrade, "Remarkably successful brands understand how to appeal to their audience's hopes, dreams, and aspirations." That ability to empathize allows those brands to connect in a more authentic space.
"The challenge is to stay in tune with what makes up your audience's moral identity, not just their wants as defined by a consumer-based consensus," Andrade adds.
Purchasing behaviors tell us very little about what will emotionally captivate our target customers. Your customer must be the protagonist of your brand story. Understanding what will captivate them requires understanding what makes them tick.
Andrade encourages marketers to strengthen their position by asking the right questions, like: What does our customers' cultural reality look like? What do they dream about? Where and how do they find meaning and value across different cultures and geographies? The answers to these questions will help you tap into real-time relevance and can generate new and exciting experiences that anticipate customer desires, satisfaction, and loyalty.
Take, for example, the launch of Mastercard's True Name® feature for transgender and non-binary customers or the success of brands like Airbnb, PayPal, and Uber in launching entirely new product categories. In each case, the brand's deep understanding of customer aspirations was vital to its ability to engineer a new and valuable way of doing things.
Make every experience a journey of discovery.
"Humans are like cats," Andrade says. "We're naturally curious creatures. We live to explore and discover things—things about ourselves and things about the world around us. So, if a particular experience offers us some new understanding in an entertaining way, then we begin to purr."
Creating experiences that reinforce the story of the brand through self-discovery provides value to the audience interaction and answers the question: What's the takeaway, and will it leave them wanting more?
Whether it's an interactive quiz, thought leadership, or a pop-up store experience, make the level of discovery you're providing the litmus test for your experiences' value. The more profound, unique, or enticing you can make that discovery, the better chance it will drive lasting brand affinity.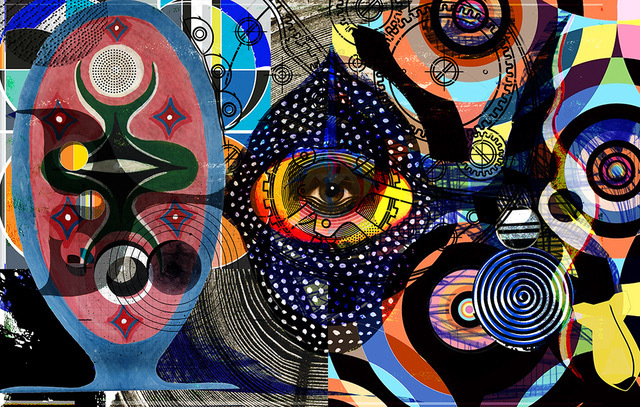 Image attribution: Greg Andrade.
Strive for immersion.
"What's the difference between seeing one butterfly in your yard versus visiting a butterfly farm in Costa Rica—full of hundreds of butterflies of different colors and sizes in their natural habitat?" asks Andrade. "The level of immersion."
Immersion strengthens the context of an experience, making it more powerful and memorable. In science fiction, this is known as worldbuilding.
"Attention to detail and the suspension of disbelief for the user are critical to arriving at getting lost and then discovering something new and exciting," Andrade adds.
The best experiences, from digital content to in-store merchandising, immerse customers in a consistent Story that supports and engages all 21 human senses.
An example of this in full force was Merrell's TrailScape adventure. Debuted at the 2015 Cannes Film Festival, visitors wore Merrell hiking boots on an immersive mountainside hike via "walk-around" commercial VR technology from Oculus Rift.
Another example? Warner Bros. Pictures' "In the Heights" virtual block party. Hosted in the Roblox metaverse, the event brought the film's Washington Heights neighborhood to life with Latin American music and dance along with interactive activities and exclusive content for visitors.
"The three-dimensional world is disappearing," Andrade states. "The future of marketing will include everything from luxury space travel and hotels to objects of desire large and small. With the emergence of new methods of experience delivery, such as AR, VR, MR, MI, and MT, we'll have ways to ignite the collective spirit that break outside the box of current content marketing."
Every new technology isn't going to be applicable for every business. But marketers are well-served to stay on top of their capabilities or risk finding themselves playing catch up.
Tap into collective creativity.
Narrative Design thrives on fresh ideas from diverse, interdisciplinary teams.
"Walt Disney had guts and the right people," Andrade stresses.
Thankfully, no brand has to suffer from a failure of imagination these days.
Particularly over the last two years, the creative workforce has changed, with access to outside agencies, consultants, and creators becoming easier and more prevalent than ever. That has given brands a near-infinite base of ideas and skills to tap into for experience design and execution.
In this model, Greg says, "The role of the brand is to lead but also provide space for the creatives who have new ideas and innovative solutions. This will only happen in business structure with support from top to bottom."
Don't just do it. Be it.
For better or worse, brands have come to play a critical role in society. They have the power to inspire large groups of people to think and act differently—even to the point of evoking new ways of living and working.
But with that power comes a great responsibility to shape a positive, meaningful future.
"Everything shouldn't just be commoditized for the throwaway culture," Andrade says. "We should begin making things with intrinsic meaning, longer lifecycles, and less environmental waste."
For marketers, that means thinking critically about brand experiences as cultural artifacts. The goal should be to use Story to help customers envision a possible future that's far better than today.
If all this sounds lofty, Andrade sums it up this way: "Brands win by being responsive to audience needs across platforms and making each interaction a valued experience. The Activation, Placement, and Exposure of each experience will benefit from having a meaningful Story run through them, as these experiences will drive markets and, ultimately, societal values."
As great thinker, Peter Drucker, famously said, "The best way to predict the future is to invent it." Applying the principles of Narrative Design to your thinking is a way to discover what that future could look like for your brand—from new customer experiences to entirely new product categories—and to bring that future to life in a meaningful way.
Andrade's advice? Be bold, brave, and persistent.
"The most important advice I've ever received is that the only limit is ourselves. If we dare to dream it, we can dare to achieve it —regardless of how impossible it may seem to others."
Featured image attribution: Jayden Yoon ZK on Unsplash.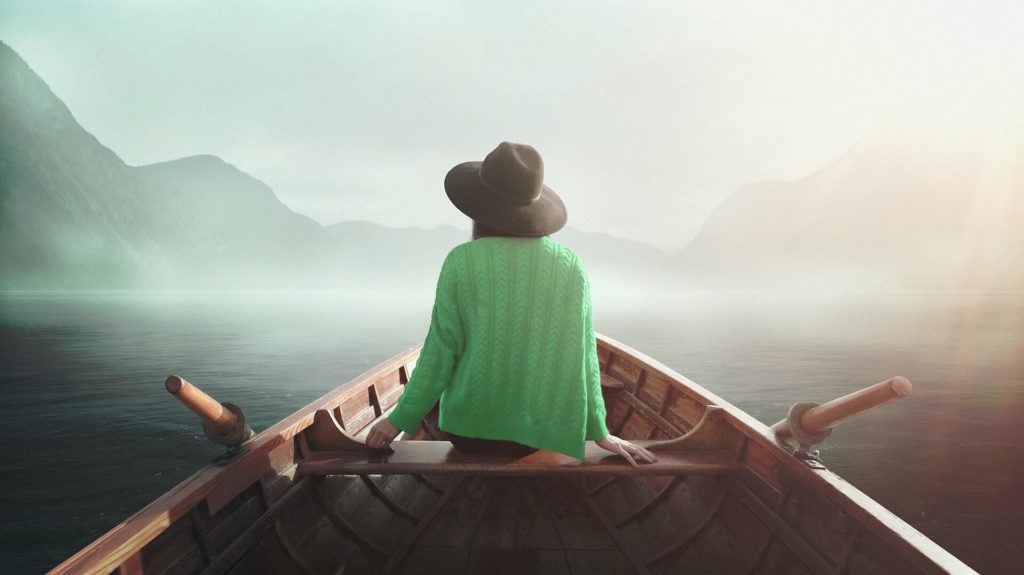 https://www.skyword.com/contentstandard/how-to-create-great-content-experiences-6-takeaways-from-narrative-design/
https://www.skyword.com/contentstandard/how-to-create-great-content-experiences-6-takeaways-from-narrative-design/
Casey Nobile