Communications
5 Books on Marketing Every Content Creator Needs on Her Bookshelf
By Emma Siemasko on September 24, 2014
Writers love books. I'm no exception. If you're anything like me, you'll devour anything with pages. But with thousands of choices, it's hard to decide what to read. Thankfully, I've done the hard work for you—I've read a ton of books on marketing, content, and business writing, and chosen the best. Whether you're an experienced marketer or a total newbie, these books will challenge you to think differently about how you write and market your skills. Here are five go-to books that every content marketer needs to keep on his or her shelf:
Buzzmarketing by Mark Hughes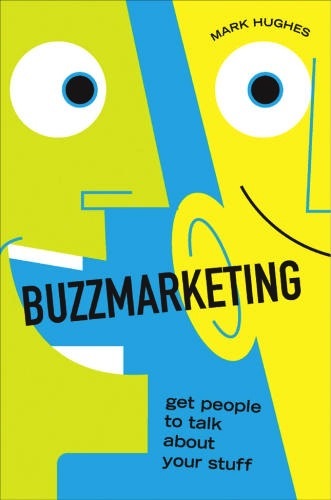 Once upon a time there was a chiropractor named Jeff Greenfield. After moving from Los Angeles to Massachusetts, he set up a new practice. Instead of ordering a bunch of pens with his practice's logo, Jeff started taking all the patients no one else wanted. A lot of these patients couldn't afford to pay, so Jeff asked for something else in return: word-of-mouth referrals. Pretty soon, patients were gushing about Dr. Jeff's Greenfield Family Chiropractic services, and it became a multimillion-dollar company with over 70 employees.
In Buzzmarketing, Mark Hughes shares anecdote after anecdote to describe how "buzz marketing"—the art of getting people talking—trumps all other kinds of marketing. Buzz is a great way to think about content. If you can get people to recommend and share what you produce, you're sure to get new customers on board.
Everybody Writes by Ann Handley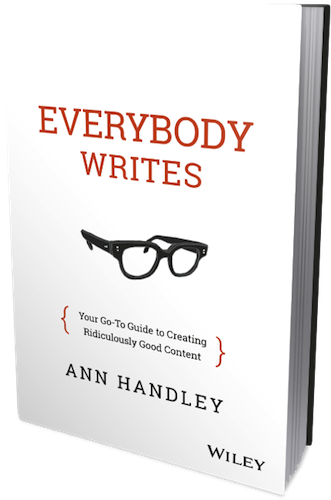 Writing dictates how people think of us. Does your writing make you sound smart or stupid? How can you start writing better and hate writing less?
Ann Handley's new book, Everybody Writes, answers these questions. Ann explains that if you have a website or a Twitter account, you're a writer. Because of that, you need to be deliberate every time you type. What's in this book? Grammar rules you can actually follow, tips on how to tell true stories in business settings, and much more on creating credible content. Ann Handley has written the gold standard for how to be a great content marketer—I want to pass this book on to everyone I know!
Add this read to your collection of books on marketing today, and connect with Ann on Twitter at @MarketingProfs.
Jab, Jab, Jab, Right Hook by Gary Vaynerchuk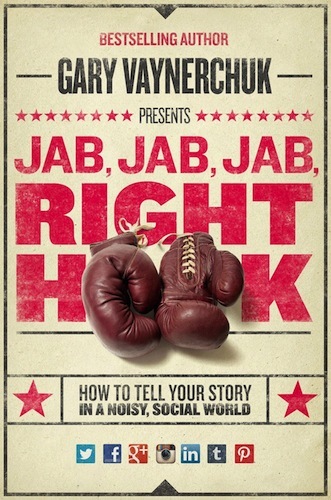 Companies are beginning to care about your social following. They want to know that you're authoritative, trustworthy, and professional. Many content marketers take on social media duties for companies they work for, and all of us use social to promote what we write. If you're looking for no-nonsense advice on social media, you'll want to keep this on the shelf next to your other books on marketing best practices.
Unlike other books on social, Jab, Jab, Jab, Right Hook focuses on storytelling. You can read all about how to set up a Twitter account, but unless you understand how to tell a great story, no one will want to follow you.
As a content marketer, social media is part of your strategy—so crack the spin on this masterpiece.
How to Write Short: Word Craft for Fast Times by Roy Peter Clark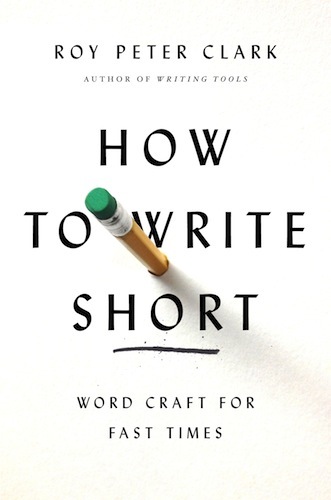 As content marketers, we're the first to make it clear that we're different from copywriters. We don't come up with a few words for a billboard. Instead, we fill blogs with thousands of words. Even so, the art of concision is our best friend.
In How to Write Short, Roy Peter Clark explains how an onslaught of info on the Web has made short-form writing even more important. From tweets and online-dating profiles to essays, sales pitches, and eBooks, we need to write succinctly and clearly so we can hold attention spans and get our messages across. This book is a practical guide for writing well. Add it to your shelf and start creating snackable, sharable content!
Permission Marketing by Seth Godin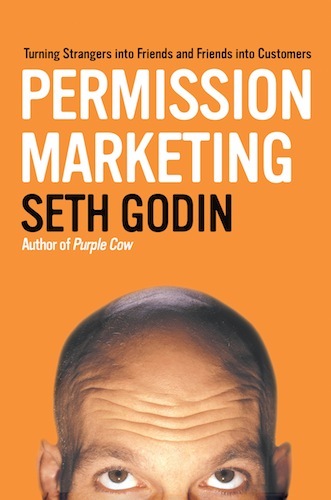 There's a new wave of marketing. It's less about shoving stuff in people's faces and more about inviting them into a warm and cozy room. In Permission Marketing, Seth Godin explains how you can shape your marketing messages so people will actually want to hear what you're saying.
Think about the number of people who read your articles—are they doing so because a company forced them to, or because they wanted to? Are you writing in ways that encourage communication? And most importantly, how do you improve what you're doing to create real relationships that make prospects want to stick around?
Seth Godin addresses all these issues in this must-read book which will reframe the way you think about marketing.
Looking for More Books on Marketing?
These books skim the surface of reading for content marketers, freelancers, and other professionals. If you're looking for more business books, visit your local bookstore (university bookstores have the best writing, marketing, and business sections) or visit Books Every Entrepreneur Should Read, a database I put together of all my favorite business books.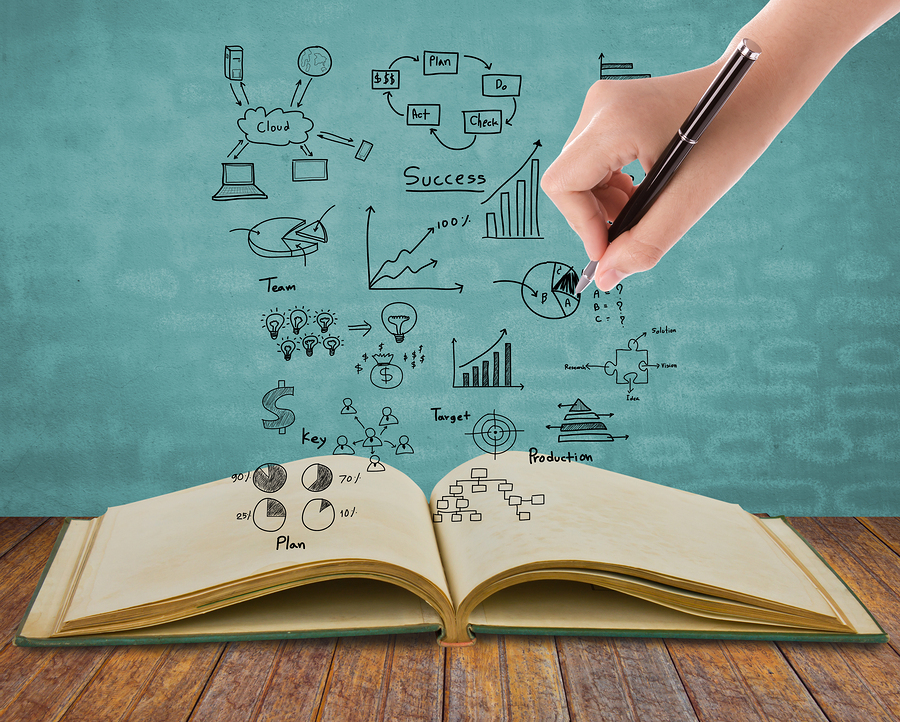 https://www.skyword.com/contentstandard/5-books-on-marketing-every-content-creator-needs-on-her-bookshelf/
https://www.skyword.com/contentstandard/5-books-on-marketing-every-content-creator-needs-on-her-bookshelf/
Emma Siemasko