Communications
The Role of Content Marketing in Building an Effective Employer Brand
By Erin Ollila on September 20, 2018
When you think of content marketing, your mind most likely goes to external communications used to attract potential clients and customers through targeted outreach campaigns. Marketers understand the importance of leveraging content to attract new audiences and building relationships between your brand and the public, but what about the role of content within your internal organization?
According to the Society for Human Resource Management (SHRM), "An employer brand is an important part of the employee value proposition and is essentially what the organization communicates as its identity to both potential and current employees."
Have you thought of what messages you're presenting to candidates and employees? Does your content also nurture these essential members of your internal audience and showcase your brand storytelling to the people responsible for telling that story?
How Content Marketing Shapes an Employer Brand
Recruitment
According to a Glassdoor survey, 69 percent of respondents were likely to apply to a job if the employer actively manages its employer brand.
Long gone are the days where an employment page on a company's website was simply a fill-in-the-blanks application. Now, organizations need to first convince potential candidates why their company is the right place to begin or continue their professional careers before they will even consider applying. A copy-pasted job description and bulleted list of benefits is nowhere near enough to persuade your audience of job seekers that your company culture is the right fit and bring them into your funnel.
Just like with your external content marketing efforts, the content you create for your employer brand should specifically address the needs and interests of various audiences, tailoring the message to meet both your company's values and your audience's desires. For example, content meant for an intern or entry-level candidate will have a different tone and message than content targeted to a mid/senior-level executive interested in making a career switch.
By showing what it's really like to work at your company, you're paving the way to attract like-minded candidates who will really excel in your organization.
Here's where you can tell the story of your company culture. What is it like to work there on a day-to-day basis? Where are your values? What are your strengths, and even more importantly, what does your team need to better itself in the future? These questions can be answered in the form of live videos, blog posts, web copy, and more. Make it easy for your candidates to imagine themselves at your organization, and they'll be more likely to apply and move through the hiring process.
Similarly, being active on social media by responding to feedback or offering regular public updates about the work your brand is doing plays a large role in how potential candidates view your organization. According to a survey done by SHRM, about 85 percent of organizations reported using social media as a recruitment tool, and a majority of respondents believed it played a large role in filling a variety of open positions.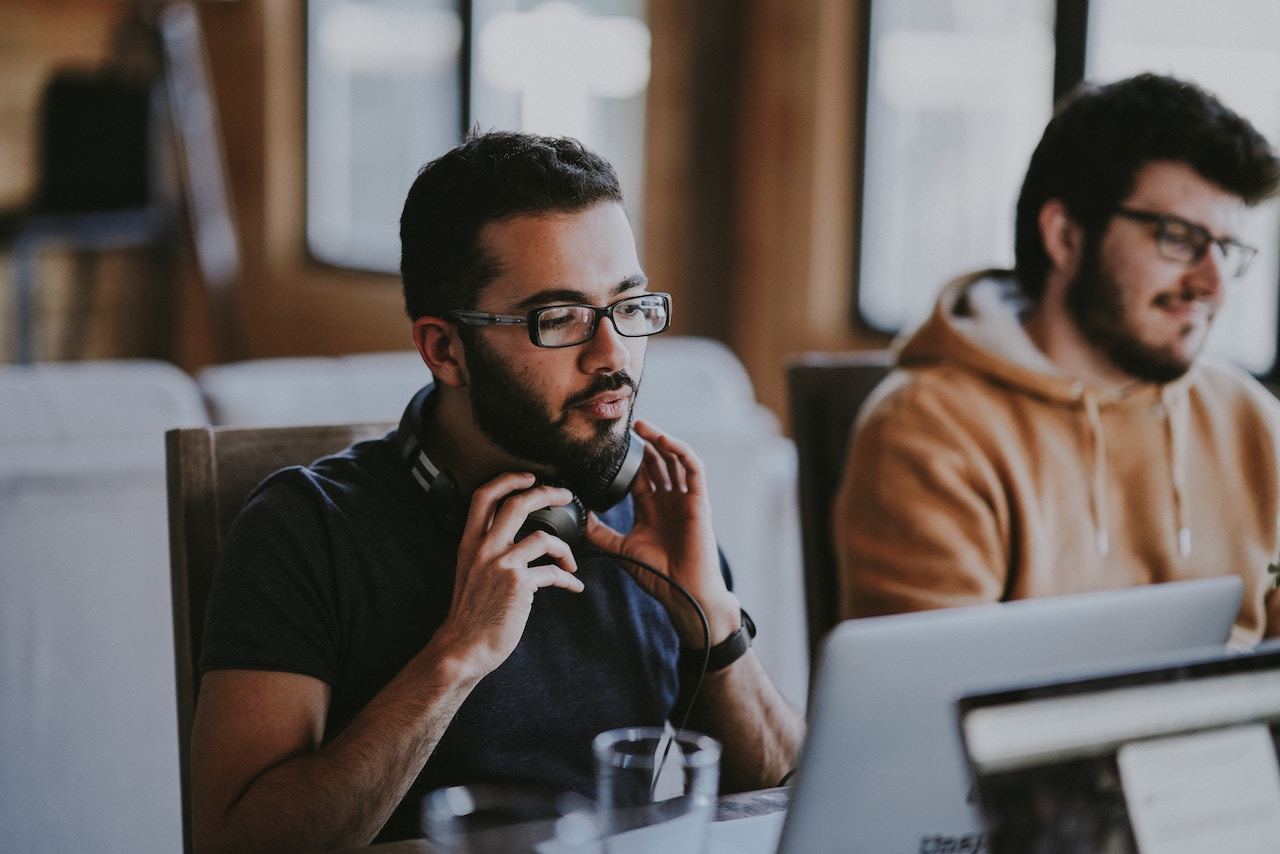 Image attribution: Annie Spratt
Looking for ways to use your content marketing efforts to build a brand for better recruitment? Get your current employees involved. Use them as brand ambassadors or internal influencers. Instead of a sentence or two on your employment page about how you're family friendly, seek out personal testimonials and examples from current staff. You could share a few pictures on social media of the baby shower you threw for a pregnant employee (with her permission of course) or images of your most recent Bring Your Children to Work Day. These visuals put a face to your employer brand. No longer are you hiding behind general statements, but you're showing how you nurture relationships with everyday employees in a way that lets candidates envision themselves as part of the environment.
Employee Engagement and Content Creation
According to the Brookings Institution, millennials are the largest population working today and by 2025 are expected to make up 75 percent of the entire workforce. Yet data from Gallup suggests that the majority of young workers aren't engaged and feel indifferent to their employers. Why?
With so many entering and retiring from the workforce at the very same time, not enough education has been put into how employers need to adjust their approach, nor have millennials quite learned how they prefer to engage with their peers and superiors. With this shifting in age group values comes changes in how management should nurture their employees.
There are many ways you can use content to increase overall engagement, some of which are rather simple and easy to implement immediately. Establishing an employee recognition program or content hub is a first step. Choose whether to make this public facing or company-exclusive, and then spend time updating it consistently. Here you can build a community-based network by sharing stories about the positive impact people are making for your brand. You can even design and post fun graphics, memes, or appreciative e-cards that recognize specific achievements such as an employee expertly handling a customer service situation or going out of their way to assist a peer.
Sometimes, engagement starts by giving your employees a seat at the table. If you're trying to improve an organizational brand from the employer perspective, give the reins to your staff. Let them ideate the content to create.
Even with a strong marketing staff, your organization will benefit from inviting employees from various departments to participate. This might mean letting them sit in on an editorial meeting or asking them to be subject-matter experts for future blogs that need to be written. By giving them opportunities outside of their normal functions to serve as co-contributors and content creators, your staff will be able to flex their creative muscles and in turn feel more engaged with outcomes and the organization at large.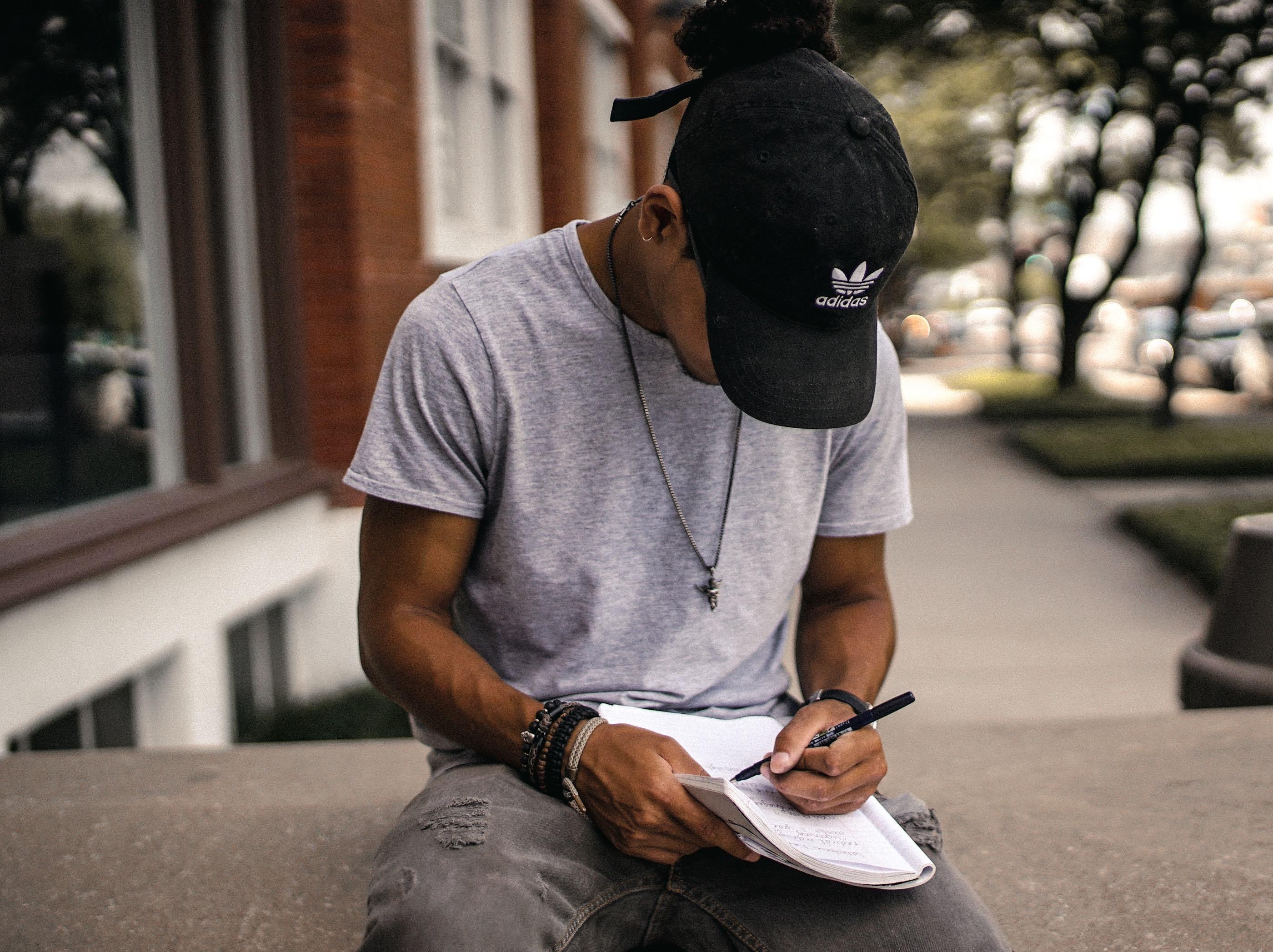 Image attribution: Brad Neathery
Content as an Education Resource
You not only want engaged employees, you want educated ones. Respondents to the Gallup poll above reported that opportunities for learning played an extremely important role in their decision-making process regarding applying to an open position. The same goes for active employees. Candidates aren't the only group that cares about the trajectory of careers. One of the reasons millennials are so quick to leave one employer for another is simply that nothing is being done to entice them to work upwards on the career ladder. Education programs are one way that both audience groups can be nurtured.
While traditionally the role of developing and providing educational career materials and company information would fall to human resources, the HR department should consider marketing teams as a valuable collaboration partner in education initiatives. By providing internal teams with the same product briefs, demo materials, and case studies that content marketers are already distributing to sales teams and potential clients, employees will have a better understanding of current business goals and the tone your brand takes when representing itself to other audiences.
Furthermore, repurposing this content to serve as an educational resource and useful reference on brand strategy not only helps your employees and HR members, it greatly benefits the role of the content marketer by exhibiting the immediate value and impact of content throughout the entire organization.
If your organization is truly dedicated to building out a robust library of content assets dedicated to your ongoing talent acquisition and retention, you could even create a content series highlighting the responsibilities and company-wide impact of specific jobs. Doing this will help your SEO efforts and attract potential candidates who are simply Googling phrases related to their own careers. These in-depth, specialized posts will also benefit current staff by directly demonstrating the value that each role brings to your greater brand purpose. Personalized, department-specific blogs, videos, or infographics also give employees the chance to learn from other departments, which is especially helpful if they're considering making an inter-office job change.
There are many ways to use content to attract the ideal candidates and engage your current employees. Where will you start making adjustments to your content campaigns?
For more stories like this, subscribe to the Content Standard newsletter.

Featured image attribution: Ali Yahya on Unsplash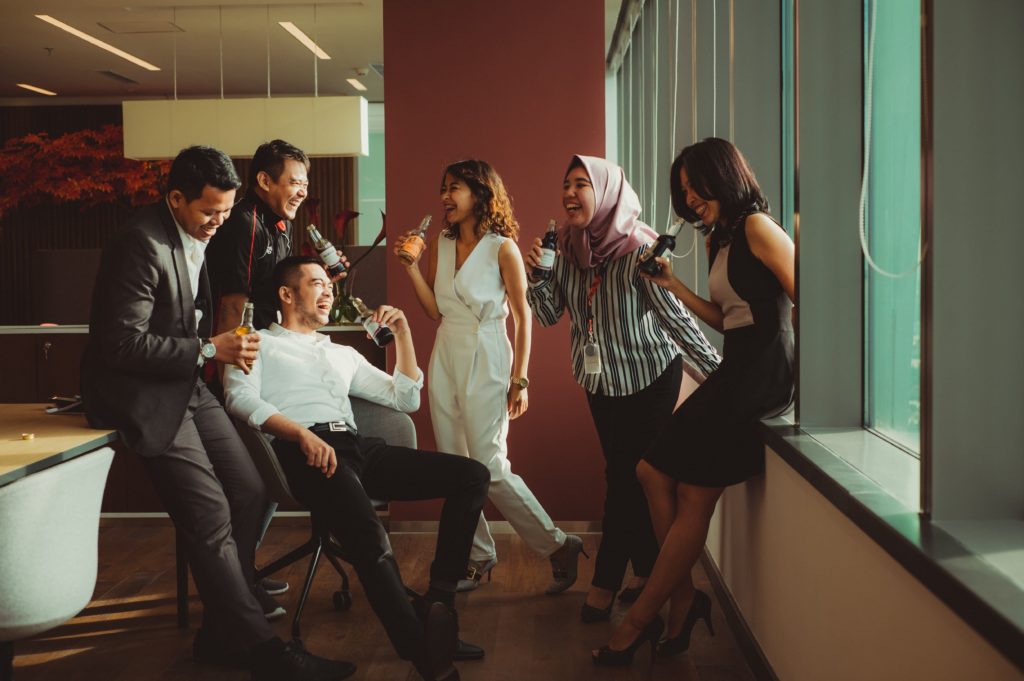 https://www.skyword.com/contentstandard/the-role-of-content-marketing-in-building-an-effective-employer-brand/
https://www.skyword.com/contentstandard/the-role-of-content-marketing-in-building-an-effective-employer-brand/
Erin Ollila