Featured
5 Brands Using Documentary-Style Video Content Marketing to Drive B2B Conversions
By Christine Warner on April 28, 2020
"Shorter is better" tends to be the mantra for video content marketing. However, documentary-style videos are an engaging and immersive way to drive conversions. And for B2B audiences who need the full story, the longer format of documentaries gives you room to do that and more.
Forget talking heads and complex charts, documentary-style videos let marketers take a storytelling approach when presenting their customer's success tales and history. Compared to white papers and case studies, documentaries let you share information with a more human touch, while still keeping your brand in focus. This format can also help you generate brand awareness, educate your audiences, and build trust and credibility.
Video production is a big investment, though, so you'll want to consider what style and format would have the most impact on your audience. To inspire your strategy, we're sharing how five of today's leading brands are using different documentary-style video approaches to drive B2B lead conversions.
Uber Eats
Uber Eats's mini-documentary series tells the story of its various restaurant partners. These videos seamlessly show how each establishment's bottom lines and customer experiences have benefited from the partnership with Uber Eats. Rather than leading with their brand, they cast each restaurant partner as the hero of the story.
This example from Uber Eats Australia showcases the modern Asian cuisine restaurant Miss Chow's. Narrated by Miss Chow's owner Jacquie Chan, the video starts with the history of the restaurant, interweaving shots of mouthwatering dishes and behind-the-scenes operations. Chan discusses how Uber Eats integrates with their business, from making sure food travels well to helping them reach a wider pool of customers. It ends with the call to action, "Become an Uber Eats partner today."
Google Small Business
Google Small Business's video stories show how their advertising products help support the business and marketing goals of entrepreneurs and startups.
This video tells the story of how William Painter, a sunglasses startup based in San Diego, uses YouTube Ads to grow their sales and reach. It begins with cofounders Matt DeCelles and Patrick Eckstein talking about their goals, brand mission, and challenges. There's no mention of YouTube Ads until more than halfway through the video. And it's only at the end when they share how TrueView for Action helps them scale both their revenue and organic reach. The video closes with an outro frame featuring the Google logo and AdWords website.
Slack
Though Slack's documentary-style videos integrate the brand more than the previous examples, they do so in a way that keeps the focus on B2B customers and their respective brand stories.
This video features SaaS company Cvent and takes us through scenes of their daily workplace, stopping for interviews with various team leaders. Pradeep Mannakkara, Cvent's chief information officer, explains how the organization's more than 4,300 employees across 22 offices and remote workplaces all use Slack.
As the video continues, it shows how each of Cvent's key operational groups benefits from the efficiency and engagement of Slack. The company's sales and technology leaders add how Slack integrates into product releases and communication with customers.
Each video in Slack's series follows the same format, showcasing a true partnership through balanced footage.
InVision
InVision's Design Disruptors documentary takes a more traditional filmmaking approach, in terms of its storyline, length, and content. The theme of the documentary is the transformative power of design, which shines through in success stories from more than 15 industry-leading companies coined as design disruptors, including Netflix, Facebook, and Google. It takes an in-depth look at each organization's design approaches that catapulted them to the top of billion-dollar industries.
It's an unbranded and high-production approach to documentary-style videos, which may feel like a departure from traditional marketing. However, by creating an interesting long-form video about design innovators, InVision positions itself as a thought leader and advocate of design innovation, appealing to prospective customers of its design platform in the process—and that's what marketing is all about.
Norton
Norton's two-episode series, The Most Dangerous Town on the Internet, dives into the reality of cybercrime and the effect digital threats have on the real world. It features international hackers and scammers, focusing on the Romanian town of Râmnicu Vâlcea that's known as a hotbed for hacking.
Not only is this a fascinating investigation, but it's also a good business and messaging move: The documentary increases awareness of the security threats that compromise businesses, which Norton's anti-virus and security software products protect against. They also have a companion website for the documentary to further drive conversions and engagement.
Each of these brand examples shows the flexibility and creativity that documentaries offer marketers. Video content marketing is an effective way to drive B2B lead conversions, attract a wider audience, and develop industry authority, especially when videos highlight your customers or take an unbranded, cinematic approach.
For more stories like this, subscribe to the Content Standard newsletter.
Featured image attribution: Jakob Owens on Unsplash.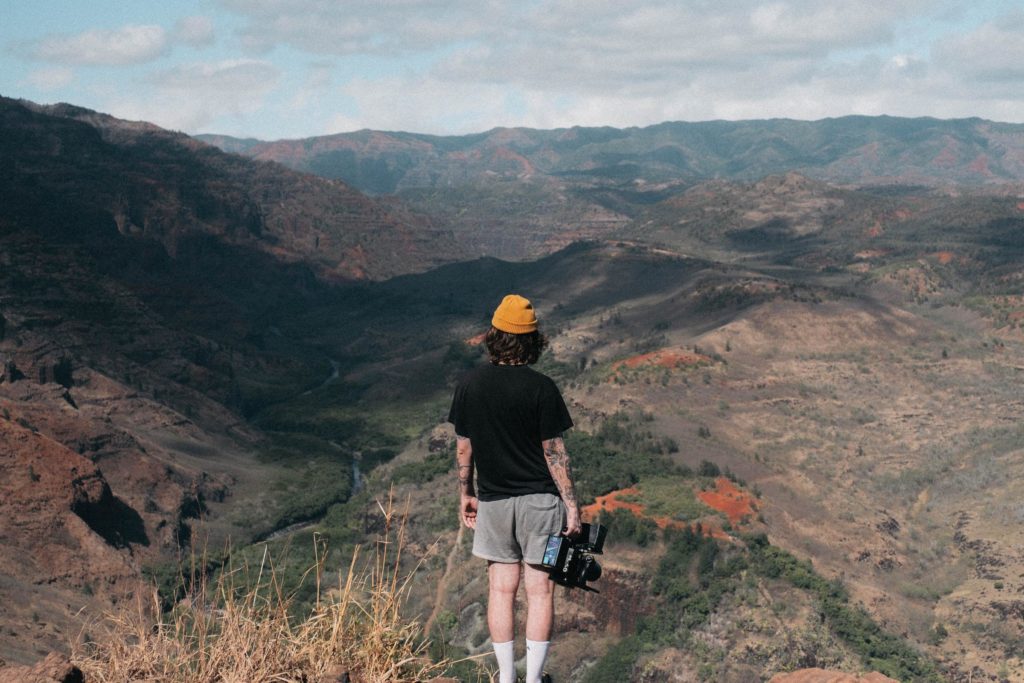 https://www.skyword.com/contentstandard/5-brands-using-documentary-style-video-content-marketing-to-drive-b2b-conversions/
https://www.skyword.com/contentstandard/5-brands-using-documentary-style-video-content-marketing-to-drive-b2b-conversions/
Christine Warner