Content Creation
Designing B2B Thought Leadership Around the Needs of Global Business Leaders
By Lauren McMenemy on January 23, 2020
B2B brands are going all-in on business thought leadership efforts -- and with good reason. According to responses to a 2018 Edelman and LinkedIn study, which were shared by Marketing Insider Group, nearly 60 percent of corporate decision-makers said thought leadership pieces inspired them to do business with another company. But at the same time, only 26 percent of sales teams felt that these efforts alone could help them seal a deal. This begs the question: Is there a winning formula for B2B thought leadership?
When you're trying to reach global leaders, specifically, business thought leadership needs to actually lead thoughts. After all, there's so much content produced every day that it can be difficult for anyone -- especially executive buyers -- to cut through all the noise. To truly stand out, your efforts will need to deliver on three main objectives: show off your expertise, your strengths, and your brand's ability to make their lives easier. And you'll have to do all this without giving the hard sell.
What Is Thought Leadership, Exactly?
Although the term thought leadership can sound like jargon, it's attached to a very real editorial production process and stems from a useful brand awareness paradigm -- one where marcoms teams use content to highlight internal expertise to the wider market.
"I define thought leadership as a type of content marketing where you tap into the talent, experience, and passion inside your business or from your community to consistently answer the biggest questions on the minds of your target audience on a particular topic," writes Michael Brenner for the Marketing Insider Group. "It's not pedigree. It's not where you went to school. Thought leadership means you provide the best and deepest answers to your customers' biggest questions, in the formats your audience likes to consume."
Thought leadership is the epitome of top-of-funnel content marketing: remove the sell and deliver useful, informative, inspirational assets to your audience. Educate them about the market in which they do business, or how global trends could impact their business. Show them how they can be flexible and adaptable enough to continue to grow their business, and feed them insights that will help them both do their jobs better and look better in front of their bosses.
Thought leadership is not a synonym for content marketing. Rather, it's a tactic to use as part of your overall content strategy. It can take the form of a white paper, an e-book, a long-form article or even a podcast. It works best when fueled by robust research that's broken up into multiple assets, which then get evenly spread across a campaign timeline.
But as Paul Hewerdine writes for B2Bmarketing.net, "It seems 80 percent of all brands now want to be thought leaders. Trouble is, many of them just aren't cut out for it." This, he says, can lead to them producing generic, repetitive content that's anything but visionary.
"That doesn't just make it hard for buyers to tell one brand from another," Hewerdine continues. "It's just not helpful." He says that playing an active role in helping potential buyers make the right calls for their business, "arming them with the ammo to prove the business case," is the very definition of being useful.
Image attribution: Christina Morillo on Pexels
How to Reach the C-Suite With Your Content
Getting your expertise in front of global B2B business leaders -- people who have no time and zero patience for thinly veiled sales pitches masquerading as thought leadership -- is a challenge. But when your efforts are driven by the right research and have the right positioning and blend of assets, it'll likely be just what these buyers are looking for.
Through their large-scale research project, in which hundreds of leaders at large organizations around the world were interviewed and surveyed, marketing agency Grist was able to pinpoint the winning components of B2B thought leadership. For starters, they found that almost all of the respondents deemed thought leadership as either important or critical in decision-making when assessing the suitability of a new adviser. And no matter their location, these global business leaders universally agreed that there are three important reasons to seek out thought leadership:
To gain an edge over competitors
To stay informed of emerging trends
To be enabled to make better decisions
Grist notes that business thought leadership efforts will most likely fail if they don't incorporate the qualities senior executives find most valuable: robust data, fresh thinking, and clear opinions. They're also likely to tank if they're laced with unsubstantiated opinions or a lack of original insight or ideas. If it's too conceptual, too self-promotional, badly designed, or poorly written, it'll also be a swing and a miss. Simply put, originality and quality will get the conversion.
Planning Thought Leadership on a Global Level Is a Must
So where does thought leadership fit into your overall content strategy? Well, for starters, you'll want to think long term. The pressure for short-term gains will be difficult to ignore, but it's important to stay the course and plan your campaign over several months -- or even a whole year.
The biggest benefit of thought leadership programs is their ability to sustain content production for a prolonged period of time. By investing in robust research -- whether that's hiring an external research agency or harnessing internally-held data -- you can create a vibrant thought leadership report that can be repurposed across multiple channels for multiple audiences.
Some of the ways you can use this research include:
Building infographics for social media highlighting key findings or quotes.
Creating a series of articles that highlight a particular theme or explain stats that have emerged.
Interviewing experts for podcasts or videos that have either helped with the research or can speak to the results.
Holding panel sessions and in-person events to both engage with buyers and present and discuss major findings.
When planning thought leadership on a global level, you'll need to create assets that both harness the power of this data and flow together. They should also relate to local markets. Consider bringing on local content leaders to help ensure your efforts are relevant and original.
Most importantly, B2B thought leadership should never be regarded as a one-and-done thing. Instead, your brand should always be investing in research, using this data to periodically create big rock pieces of content to then cut up and localize for all your respective markets.
For more stories like this, subscribe to the Content Standard newsletter.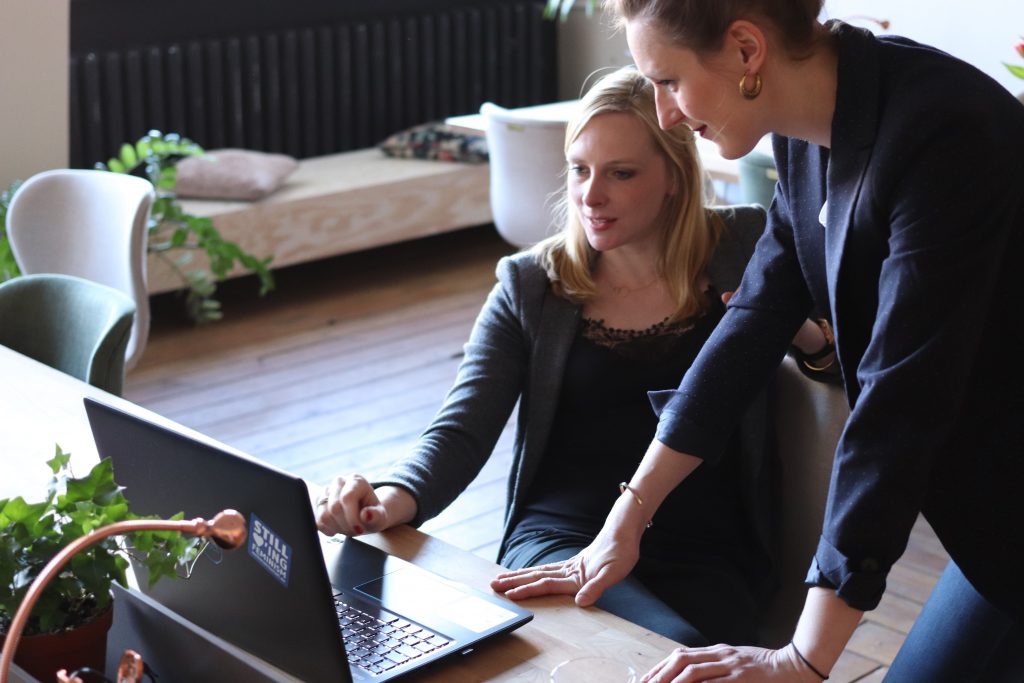 https://www.skyword.com/contentstandard/designing-b2b-thought-leadership-around-the-needs-of-global-business-leaders/
https://www.skyword.com/contentstandard/designing-b2b-thought-leadership-around-the-needs-of-global-business-leaders/
Lauren McMenemy