Communications
6 Secrets of the Most Successful Freelance Writers
By Emma Siemasko on November 5, 2014
If someone were to ask you why you shop at your go-to grocery store, what would you say? You'd probably say it's convenient, reasonably priced, has high-quality produce, and sells the mini pizzas you like. (We freelance writers love our pizza!) Depending on where you live and how much you budget for groceries, you might put a higher priority on one of these areas—I'm a sucker for fresh produce, for example. As freelancers, it's a good idea to think of ourselves as grocery stores. Are you convenient and priced reasonably for what you offer? Do you produce high-quality work that makes customers want to come back?
I've had the privilege of working with a wide array of freelance writers. The best ones have a lot in common, and they've taught me tons about how I can build my own freelance career. As you move forward as a professional writer, keep these six secrets of successful freelancers in mind:
1. Make Clients 200 Percent Happy
Satisfied isn't enough. If you want to get hired over and over, you must aim to please every single time. Clients can get satisfactory articles from a lot of places, but it's much harder to get great ones from freelance writers who understand what their brands are about. If you take some extra time to read the entirety of their websites or pick up the phone to converse with them before you get to work, you'll learn more about what makes your clients tick, and you'll show how much you care about their projects.
Ritika Puri, an extremely successful business blogger who has written for Forbes, OPEN Forum, Business Insider, and many others, credits her success to her passionate approach to work. "I genuinely love getting to know my clients and love to make them 200 percent happy. . . . I am very passionate about (and completely believe in) the work that my clients are doing. This passion guides me toward amazing projects and people."
Ritika's clients not only hire her over and over again, but they refer her to others.
2. Don't Create Extra Work
Your editors are busy people, and the last thing they want to do is spend half the day revising your article and getting it into their content management systems. If you can eliminate typos, properly format your piece, and make it insanely easy for your client to copy and paste your writing into their systems, they'll keep hiring you.
To ensure you don't create extra work for your clients:
Read their websites through and through to ensure what you've written aligns with the content they publish.
Make it easy to pay you. Create simple invoices (I use Wave) or use a system like Skyword. Accept credit card payments.
Include a headshot and author bio, even if you're not sure they need it.
Ask if there are additional ways you can help. Be specific—ask if they want you to find images for their articles, or if you can take on more than one article at a time.
Show pride in your work. Share your articles on social media platforms before your client even asks.
3. Accept Projects Just for Fun
The best freelancers do it for more than the money. They care about the topics they write about, and it shows. They're willing to go above and beyond because they're as excited as their clients about what they're publishing. They're even (very occasionally) willing to work for free if it means dipping their toes into a new arena. Don't be afraid to take on a new type of project just because it's different. You may have fun with a new format or topic, and it could open up a world of possibility.
4. Get Out of the House (or Office)
Sitting in your office chair isn't a great way to get work. The best freelancers go to meetups to network with new people. They put themselves out there, tell people they're looking for freelance work, and get out from behind their computers. This can be hard, especially for those who are introverted, but it's hard to get work without establishing some in-person relationships. Most freelancers get their work via referrals, so it's good to create actual connections with people. And don't confine yourself to writing and content marketing events—you'll find new gigs in surprising places. I got my first freelance job through someone I met on the subway!
5. Establish a Brand
The most successful freelancers are more than freelancers. They have blossoming personal websites and portfolios, and they aren't afraid to build businesses around their services. Kaleigh Moore, one of my most treasured freelancers, started Lumen, a marketing consultancy, to give her work even more authority. Kaleigh speaks at events, is active on social media (particularly LinkedIn and Twitter, where her audience hangs out), and has carved a niche in serving small and midsized businesses. Kaleigh's more than a freelancer—she's a brand.
6. Don't Get Competitive
With our articles attached to our names, it's tempting to get competitive. We're human, and we can't help comparing ourselves to others (I compare myself to other writers who land gigs on my favorite sites, or who have quit their day jobs to freelance exclusively). But the best freelancers don't believe in competing; rather, they refer each other to projects they can't do, work together to find new client work, and swap trade secrets when they meet up in person. There is more than enough work for the freelance writers of the world, and the best ones know that a freelance community is more important than beating someone else.
Learn from the Best
You can learn something from the masters, whether you're just starting out or are a seasoned freelancer. When it comes down to it, the best freelancers prove that a little elbow grease goes a long way. They take time to ensure each sentence they write is clear and crisp, communicate well with their clients, and go above and beyond the call of duty to produce great work.
Join Skyword's creative community by starting your own writer portfolio today.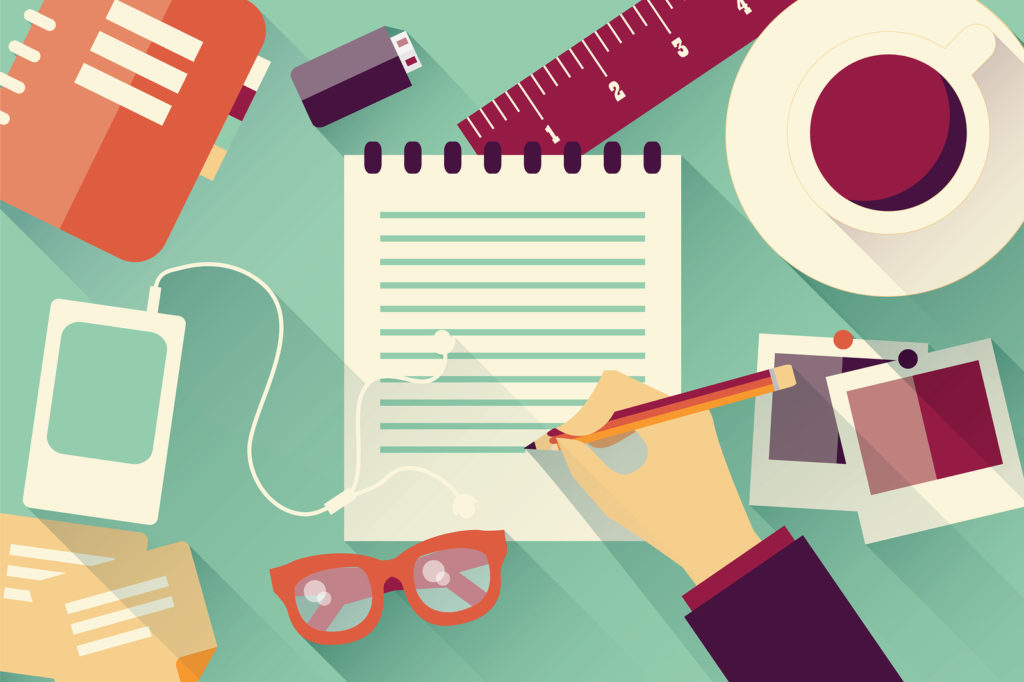 https://www.skyword.com/contentstandard/6-secrets-of-the-most-successful-freelance-writers/
https://www.skyword.com/contentstandard/6-secrets-of-the-most-successful-freelance-writers/
Emma Siemasko