Content Strategy
6 Tips for Creating Original Research for Marketing That'll Boost Your Brand
By Christine Warner on May 21, 2019
Creating original research is a win-win for marketers and consumers. The results equip marketers to better understand and serve their audience. This, in turn, helps consumers, who receive the benefits of products, services, and content that addresses their unique problems, questions, interests, and needs.
Rebecca Lieb, co-founder of Kaleido Insights, advocates for original research in a study by Buzzsumo and Mantis Research: "Organizations that take on original research can accomplish a great deal, for content marketing and beyond. Beyond 'just' the content part, research can also reveal new opportunities, in the marketplace or for the product, that can drive a business forward or generate PR value, or gain traction with influencers."
According to Content Marketing World, nine out of ten marketers who've conducted and published original research say they'd do so again-so it must be working for them. Also, research by the Content Marketing Institute shows that seventy-two percent of marketers find it challenging to manage their content strategically. But many content management and strategy problems can be solved through accurate audience insights.
Here are some best practices to keep in mind when generating examples of original research for marketers, so that your brand is sure to see the greatest results for its efforts.
Define the Focus and Goal for This Original Research
Before you get started, it's critical to know what insights you want to get out of this original research. You don't want to come out of the research phase realizing you missed an opportunity to get important insights needed to inform the direction of your marketing strategy-or that you forgot to investigate an entire category of insights, which will require additional research and time down the road to fill in the gaps.
As part of this, choose the audience segment you want to investigate. Do you need more insights on a subset of your audience? Do you need conclusive insights on your audience as a whole? Are you hoping to get more details on your brand's promoters, passives, or detractors? Ask questions like these to find the audience group that makes the most sense for your research initiative.
Narrow Down Your Research Methods
When deciding what methods to use-quantitative or qualitative-make sure you choose the best tactics for the insights you actually need. Sometimes, a survey will offer the broad range of insights that can put you in the right direction. Other times, it may make more sense to conduct a series of interviews with people within your audience to get an in-depth perspective on their motivations, emotions, and perceptions.
And often, it will take a combination of scalable methods that offer large sample sizes alongside more individualized and time-intensive ways of gathering information about your audience. To maximize your budget for creating original research, make sure you evaluate the best approach for your marketing strategy. Consider all your options, the pros and cons, to narrow down what's best for your original research goals.
The study by Buzzsumo and Mantis Research found that the top five forms of research are surveys, analyzing owned data, third-party data, one-on-one interviews, and public or government-owned data. When in doubt, it's actually best to take a more versus less approach, but try to be as efficient as possible when doing so in order to gain the most concise and actionable results.
Calculate the Statistically Sound Sample Size
This research will be the foundation of your marketing strategy, the data, and conclusions used to make important decisions about messaging, channels, and promotions-basically the framework for everything you do. So you need to be confident that the results accurately represent your audience. To do this, you have to figure out the sample size needed to confidently rely on your results.
For example, if your audience is CMOs at financial firms in the United States, fifty survey responses and two interviews probably won't be conclusive enough. Or, if you're targeting millennial moms in the Midwest, three focus groups held in Chicago won't be representative of the entire audience.
There are various ways to calculate the right sample size based on the total population size of your audience. To start, you'll need to figure out:
Population size: While you might not know the exact number of people who fit within your audience, do your best to find the most accurate number possible. Using census data and other reliable resources, you can probably estimate a fairly reliable count of the total population.
Confidence interval (margin of error): Since it's pretty unlikely your sample size will end up being one hundred percent accurate, you'll want to come up with a margin of error that you're comfortable with. In most cases, an acceptable margin of error ends up being between four and eight percent (e.g. plus or minus four percent).
Confidence level: You also need to decide what level of confidence you want to have that the mean of your research will be within your margin of error. Ninety percent, ninety-five percent, and ninety-nine percent are the best options for credible results.
Standard of deviation: You also want to land on a number of variance in your responses. Unless you have previous experience researching the same audience, choosing .5 is best to ensure you end up with a large enough sample size.
Then, you can input these numbers into the sample size formula (if you're a math whiz) or calculate it using an online calculator. It may seem like a lot of math, but you need to set yourself up for success with the right metrics. This is especially important with scalable research methods like surveys, polls, A/B testing, heatmaps, and screen recordings. With this data, you'll be able to confidently rely on and cite your research.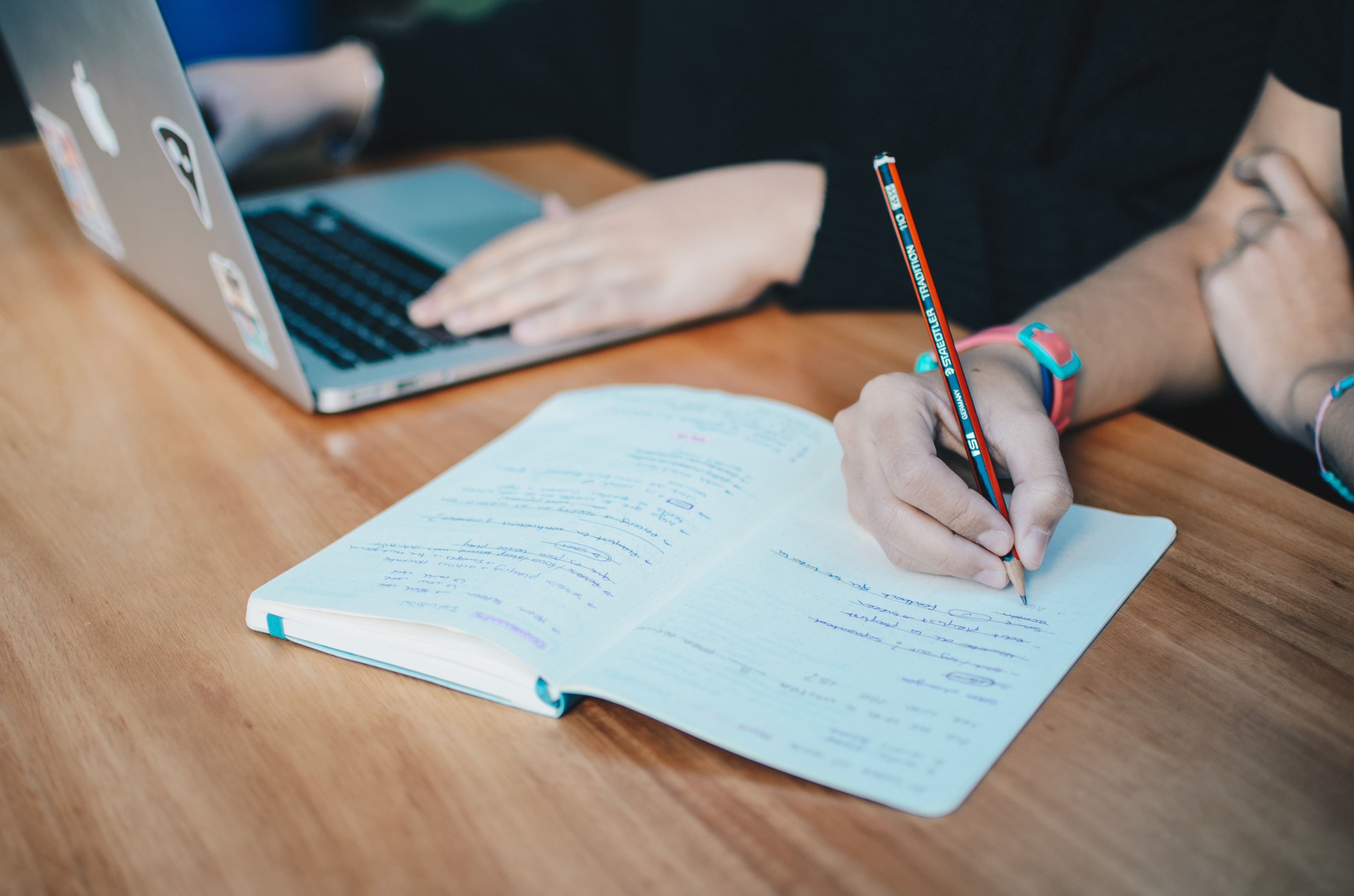 Image attribution: José Alejandro Cuffia on Unsplash
Choose the Right Distribution Channels
Now that you have the goals, methods, and sample size nailed down, it's time to select the distribution methods that will solicit responses and input in the most timely and efficient way.
Let's say you decide on a survey, a series of focus groups, and individual interviews. To get the sample size you need, it's important to find the right channels. Consider the following: Will your audience be more receptive to survey in an email, website pop-up, text, or ad? Do you need to partner with a research firm to tap into their user base to guarantee the responses you need? Or can you reach your audience on your own?
You'll want to incorporate qualifiers in scalable methods to make sure you receive valid participation. Bad data can skew research results for drastic results. Take advantage of lookalike targeting based on current customer data to reach potential audience members.
Incorporate an Incentive for Participation
When asking consumers to spare a little of their time for your gain, it never hurts to sweeten the deal. And given the popularity of requests for feedback and reviews from brands, we're used to the promise of a gift card, discount, or raffle entry in return. You probably have some incentivized examples of original research for marketers in your inbox right now!
You have a few seconds to catch the attention of your audience when you present them with a survey, poll, or other research request, so offering an incentive may catch their attention and get them to participate.
Test Your Research Strategy Before Launching
Before going full force into creating original research, pilot your methods to work out any kinks. Send your questions, prompts, activities, or other research plans to a few audience members not involved in the development. Getting the reactions of outsiders will help you identify any areas of disconnect and ultimately avoid big missteps when you launch into full research mode.
Even if you feel confident that you already understand your audience, research can surface unexpected insights. In the study by Buzzsumo and Mantis Research, Eric Enge, CEO of Stone Temple, shares that a key part of any research project is "complete and utter dedication to letting the data tell the story."
"We never let our preconceived biases influence the conclusions," Enge says.
So whether you're looking to conduct original audience research for the first time, or are trying to make the case for why it's worthwhile to do so again, keep in mind that planning each and every step is integral to the project's success. Before you even start to research anything, have a firm grasp on what you're hoping to discover. And when the project actually kicks off, enter into your research with an openness to learn. Your findings could affirm your beliefs, completely contradict your projections, or deliver new insights you'd never considered before.
Original research is a worthwhile venture, so take your time and do it right. The results will be more accurate that way-and the more accurate these are, the better chance they have for helping your brand.
For more stories like this, subscribe to the Content Standard newsletter.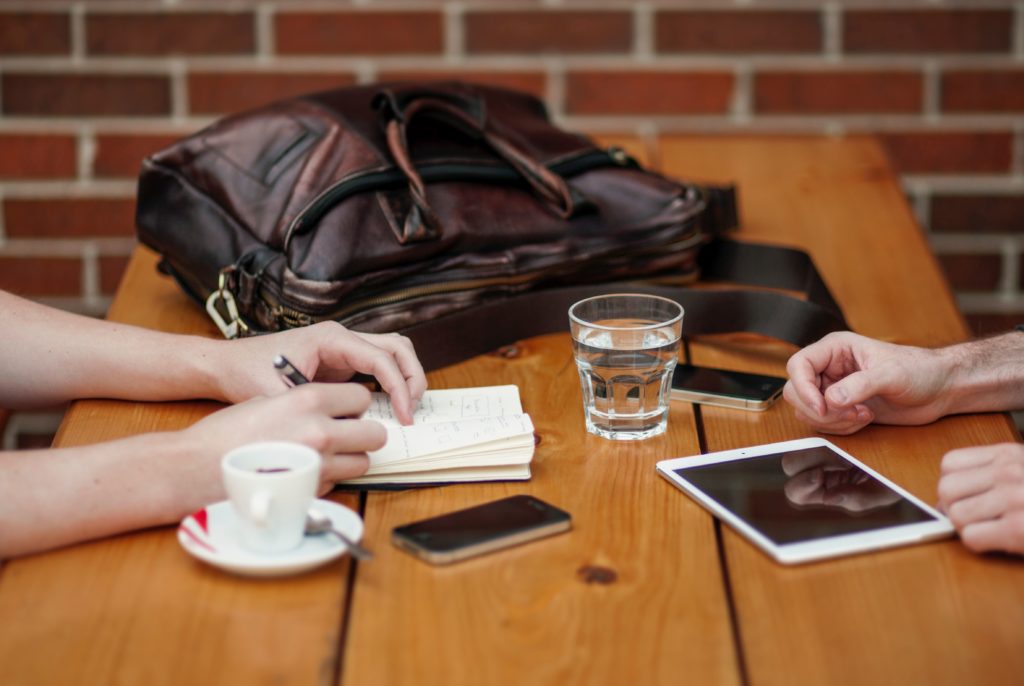 https://www.skyword.com/contentstandard/6-tips-for-creating-original-research-for-marketing-thatll-boost-your-brand/
https://www.skyword.com/contentstandard/6-tips-for-creating-original-research-for-marketing-thatll-boost-your-brand/
Christine Warner