Communications
6 Ways to Scale Your Freelance Writing Business
By Emma Siemasko on April 25, 2016
When I worked in-house as a content marketer, I was responsible for creating resources that would lead people to my company's website. We sold a virtual phone system—completely online—so it was easy to scale the business. Each new customer did not require our time and attention. Plus, we had resources at our disposal. Not only did I have a talented marketing team on my side, but I also had the ability to hire content creators for freelance writing services.
Now as a freelance writer, it's just me. I give a lot of time to each client and am restricted to how much time is in a given day. If I can't spare an hour to have a meeting with a client, it doesn't happen. If I can't get something done by a due date, I'm in trouble. At some point, you reach a ceiling, and it becomes difficult to generate more revenue.
Scaling your business is tough, but it has huge gains, and I've been able to increase my income since I started with a few tricks. But how do you know when it's time to scale? It might be time to scale your freelance writing business if:
You want to make more money.
Your income has leveled off.
You're bored with your work.
You want a challenge.
You're exhausted and burnt out.
Here are six ways to scale a freelance writing business:
1. Up Your Rates
The simplest way to scale your business as a freelancer is to increase rates for your services. I recently shared how I set my freelance writing rates and received a lot of feedback from freelancers wondering what to charge.
The greatest advice I can give? Don't be afraid to raise your rates. If a prospective client always accepts your rates without question, then you're not charging enough. It's better to be the best option than the cheapest option.
2. Narrow Your Niche
Many freelancers start broadly, writing anything that comes their way. With time, however, they find a niche. The niche can be based on an industry, like real estate, beauty, or B2B software, but it can also be by type of asset. Some freelancers specialize in writing conversion-oriented landing pages, while others specialize in writing blog posts.
Caitlin Moriarity, a freelance writer, specializes in case studies for Software-as-a-Service (SaaS) businesses. Her personal brand is entirely dedicated to this end, and it helps Caitlin get the right clients.

3. Outsource Work to Others
Sometimes clients come to me with huge projects that are too exciting to turn down, but I worry about getting them done. Maybe the due date is too soon, or I'm overloaded with other client work. In this case, I let the client know about my jam, and offer to outsource work to other freelance writers I trust. In turn, outsourcing allows me to work with more clients, and scale my business up.
Clients really like this model, and I often use it to run their blogs. One of my clients assigns me six blog posts per month and trusts me to deliver high-quality drafts from the writers I work with. I'm very transparent, always letting the clients know who wrote the pieces. I'm also fair to the freelance writers I work with. I pay them market rates for the work that they do, and never try to undercut them.
4. Offer a Product
If you want to scale a business, your income can not be a function of how much time you spend with clients. That's why many freelancers scale up by offering a course, writing a book, or coming up with another product that they can sell at scale.
Paul Jarvis, a freelance web developer, has been particularly successful with this strategy. Paul hosts Creative Class ($300), which is a crash course for fellow freelancers, and he recently released Creative Class Contract ($250), which he created in partnership with a business lawyer. By selling the course and the contract, Paul can make substantially more income because he can reach a lot more people.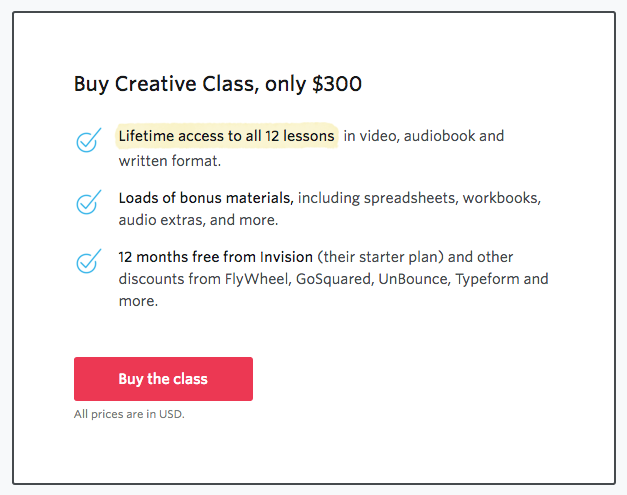 If you don't know how to get started, take a few courses yourself. Observe what you like and dislike about the course, and don't be afraid to ask the creator how they put things together.
5. Get a Partner or Create an Agency
If your business of one suddenly becomes a business of two, you can scale more easily. You could partner with another freelance writer to create a mini writing agency, or you could find a freelancer with complementary skills. For example, I often partner with graphic designers and web developers and can imagine partnering with one of them to create a full-service agency.
Even if you're not ready to create a new business with someone else, you should experiment by teaming up with others. Expand your network, and see if you can find ways to partner with others on projects.
6. Build a Software Solution
As a freelancer, you experience a number of pain points. You might find it difficult to invoice, or tricky to keep up with contacts. At some point, you might want to create a software solution that can help you out.
Obviously, building a software solution isn't easy. You'll have to invest substantial time and energy into partnering with a software developer, and you might have to empty your pockets to get the solution off the ground. At this point, you'll be invested in creating an entirely new business, one that may turn you from a freelance writer to a startup co-founder.
Scaling Up
At some point, you're going to want to find ways to scale your freelance business. I'd love to hear how you want to scale your operation, and what you've accomplished already.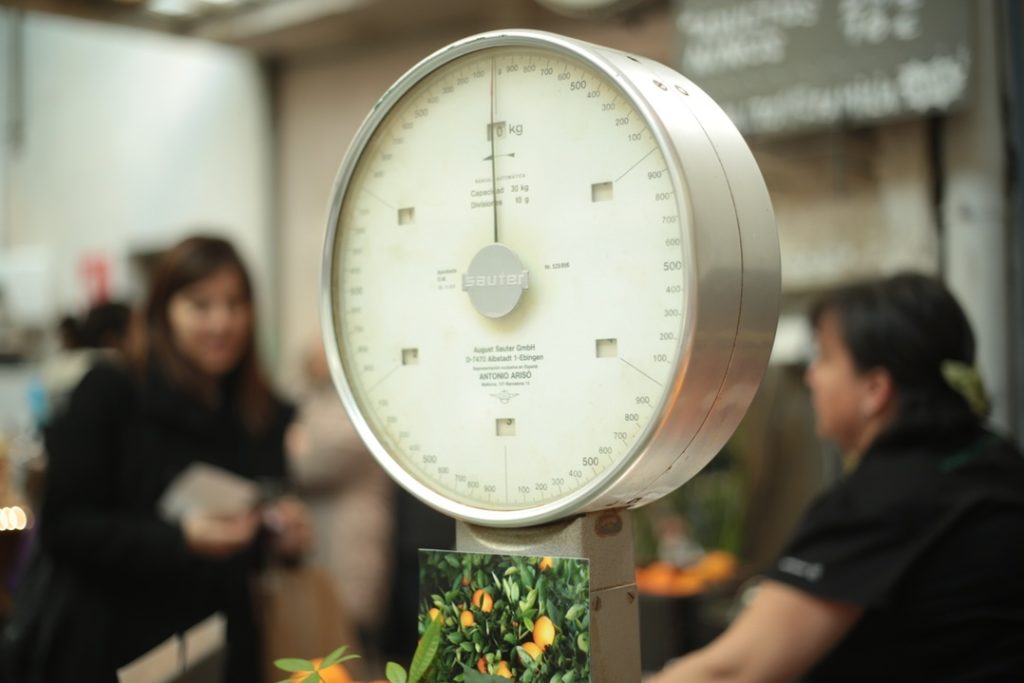 https://www.skyword.com/contentstandard/6-ways-to-scale-your-freelance-writing-business/
https://www.skyword.com/contentstandard/6-ways-to-scale-your-freelance-writing-business/
Emma Siemasko