Creativity
9 Can't-Miss Panels for Digital Marketers at SXSW 2019
By Paige Breaux on March 1, 2019
A whirlwind of music, film, thought leadership, and interactive experiences, the annual South by Southwest (SXSW) festival in Austin, Texas has become one of the most anticipated events in the U.S. SXSW offers an unmatched two weeks of art, science, and adrenaline, inviting the world's top minds to come together and revel in the creative innovations happening across our nation's diverse industries-from video games and health, to med tech and cannabusiness.
This year, SXSW is being held from March 8–17, and top brands are already lining up to host enlightening panels and deliver creative activations, ranging from virtual reality stations and retail pop-ups to large-scale art installations and studio demos.
The time to slip on your badge and grab a taco (or three) is just around the corner, and here's what sessions and events we think every marketer should add to their lineup for SXSW 2019.
Brands Don't Want Buzz, They Want Connections
When it comes to the big themes for marketers at SXSW this year, contradiction is definitely at the top of the list. Because in order to stay relevant in 2019, marketing teams will need to push boundaries and demonstrate high-tech prowess, while still maintaining those personal and intimate relationships with consumers.
"In a time when consumers struggle with the privacy paradox and brands struggle to stay relevant in an economy with ever-shortening attention spans, sessions in the 2019 Brands & Marketing Track will be seeking to find balance between digital distrust and dependence," said SXSW programmer Miranda Wylie. "Sessions will feature a range of perspectives on establishing voice, content creation, culture, data, health, inclusion, activism, and connection."

These nine sessions, held at locales ranging from bars to all-out event halls in Austin proper, will focus on three key themes that marketers will be smart to embrace in their digital strategies: creativity and technology, purpose and passion, and social media and establishing trust.
Creativity and Technology
Long gone are the days where data and creativity were seen as opposing poles, forcing someone to choose between following either the path of logic or the path of artistic intuition to be successful. Today, brands need both the technical power to harness consumer data and the creative foresight to know how to interpret that data into campaigns which connect with consumers.
Presented by Vox Media
March 8, 2019
11 a.m.–5 p.m.
The Belmont
We'd be hard-pressed to find another Track session that inspires creativity quite like this one, which makes it the perfect way to kick off your SXSW experience.
The Deep End is a multi-day interactive tour of the best in tech, sports, news, food, and music. The Deep End was a huge hit when it premiered at SXSW last year, thanks to their live podcast presentations, interactive NCAA bracket challenge, and delicious menu curated by Chef José Andrés: a James Beard Award-winning chef and Eater's 2017 Icon of the Year.
The Deep End's 2019 follow-up should spark the same magic, and will feature a live podcast with activist, actress, and director Olivia Wilde; conversations with Facebook's former Chief Security Officer Alex Stamos; and more than 20 pop-up food stalls inspired by Eater Travel's "24 Hours In" itineraries, featuring food from restaurants and chefs all over the country.
Presented by Neil Patel (Neil Patel Digital)
March 8, 2019
11 a.m.–noon
Hilton Austin Downtown
Salon G
In kicking off the Brands & Marketing track at this year's SXSW, digital marketing entrepreneur Neil Patel's presentation will feature a look at the rise of digital transformation in 2019, followed by a panel discussion which will teach marketing teams what will be most essential as they continue to scale for growth across the digital landscape.
Presented by Accenture
March 8–12
Various locations and times
Global consulting, technology, and outsourcing company Accenture is once again leading the SXSW brand activation experience with its Accenture Interactive experience: A series of experimental panels dedicated to showing how "tech can help brands become more human."
Their panels are can't-miss, especially if your brand is looking for new ways to differentiate its marketing content from the onslaught of other new media that's now available to audiences.
Presented by Chris Berend (CNN), Justin Herz (Warner Bros. Entertainment), Diana Pessin (HBO), and Jesse Redniss (Turner/Warner Media)
March 11, 2019
9:30–10:30 a.m.
JW Marriott
Salon E
This panel takes a look at the way premium brands are bringing "data-informed creativity" to the frontlines of the customer experience. As Skyword CSO Allen Gannett said in reference to his best-selling book, The Creative Curve, "Intentional creativity is using data to reduce options to those with the greatest probability of success."
Marketers attending this panel will learn how to better harness and use data in new and innovative ways, as well as gain information about new developments on the horizon.
Purpose and Passion
According to the 2018 Cone/Porter Novelli Purpose Study, consumers want brands to convey their purpose in a genuine and emotionally engaging way. And no campaign ignited the flame for brand activism this year quite like Nike. The sports brand's now famous 30th-anniversary ad featuring Colin Kaepernick, prominent political activist and former NFL quarterback, drew massive public debate around the issue of brands taking up social causes in their marketing.
If you're looking to channel that spark with your own marketing strategy this year, you'll want to check out these SXSW panels on purpose and passion:
Presented by Joy Howard (Lyft), Corley Kenna (Patagonia), Nancy King (Airbnb), and Brendán Murphy (Lippincott)
March 9, 2019
11 a.m.–noon
Fairmont
Congressional B
This panel features a number of voices, including leaders from some of today's most prominent purpose-led brands-Patagonia and Airbnb. In an age where companies can't afford to be naive about political climates, more and more brands are using their marketing efforts to take a bold stance and display allegiance behind environmental and civic causes.
Attendees of this panel will learn how to navigate this politically charged landscape and deliver content that feels sincere, not opportunistic. Brands will get the tips they need to earn consumer loyalty by putting their values at the forefront, and to do so without alienating audiences.
Presented by Raja Rajamannar (Mastercard)
March 10, 2019
3:30–4:30 p.m.
Fairmont
Congressional A
Like Nike, Mastercard is another modern marketer that's finding success by telling brand stories about customer passions and personal values. The credit card company's award-winning decades-spanning campaign displays the brand's solid understanding of which moments really matter in the lives of its customers. And now they're demonstrating how these empathetic insights can go even deeper with the help of real-time data.
Raja Rajamannar, Mastercard's chief marketing and communications officer, is bringing this know-how to his SXSW panel. He'll be talking about how the latest tech innovation has propelled that 20-year-old passion-based strategy of Mastercard forward, and how technology is enabling the digital payment giant to connect with consumers in new and immersive ways.
Presented by Howard Belk (Siegal+Gale), Marie Gulin-Merle (Calvin Klein), and Alicia Tillman (SAP)
March 9, 2019
3:30–4:30 p.m.
Sap House at Trinity and 2nd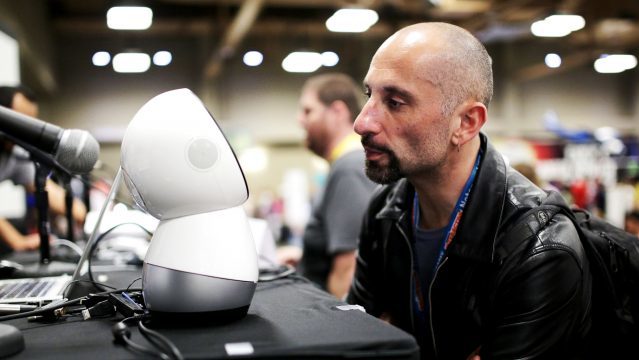 Image attribution: SXSW
This panel of experts will explore how marketers can humanize their brand and connect with consumers in a way that appeals to their emotional psyche. Marketers will learn how to draw consumers in on deeper levels than ever before through emotionally-charged campaigns, which activate consumers while creating brand loyalty.
Audiences will also learn valuable tips on how to go about purchasing new technology and best practices for implementing it.
Social Media and Establishing Trust
One of the most publicized marketing debates this past year was the issue of trust and social media. From new data privacy regulations under GDPR to the massive Cambridge Analytica Facebook leak, many brands are worried that consumer trust in social media platforms is in a major crisis.
These SXSW panels will educate marketers on how to earn and maintain those personal, real-time relationships with users on social:
Presented by Kerry Flynn (Digiday), Ryan Pauley (Vox Media), and Matt Rivitz (Sleeping Giants)
March 11, 2019
3:30–4:30 p.m.
JW Marriott
Salon E
During this panel, these three leaders of major digital publishers will be exploring the role of brands in shaping and regulating customer experiences on social. The speakers will dive into strategies for brands to form authentic connections on social channels as well as how to maintain brand safety throughout all paid promotion and advertising efforts.
Presented by Brandon Brown (Wings Scholars Program, UNCF), Delan Stone (Skyword and TrackMaven), and Joakina Stone (Gates Millennium Scholars Program)
March 8, 2019
3:30–5:30 p.m.
Westin Austin Downtown Paramount 3
Skyword and TrackMaven's own Delan Stone will also be hosting this information-packed session which will advise the media and marketers on ways to avoid the consequences of information overload and how to succeed in 24/7 news cycles.
The session will offer an interactive, multi-sensory experience that focuses on media literacy, social justice, and self-care. Attendees will walk away understanding better ways to consume the content they interact with, learn strategies to process media, and how to effect change through media and marketing strategies.
SXSW is always a must-attend event for marketers, and these are just a few of the sessions that'll help you become a better brand storyteller and reach modern audiences in new and innovative ways.
And if you're looking to attend more marketing events to inspire you and teach you to make better connections with your audiences, join us at Forward 2019! Register here.

Featured image attribution: Ryan Loughlin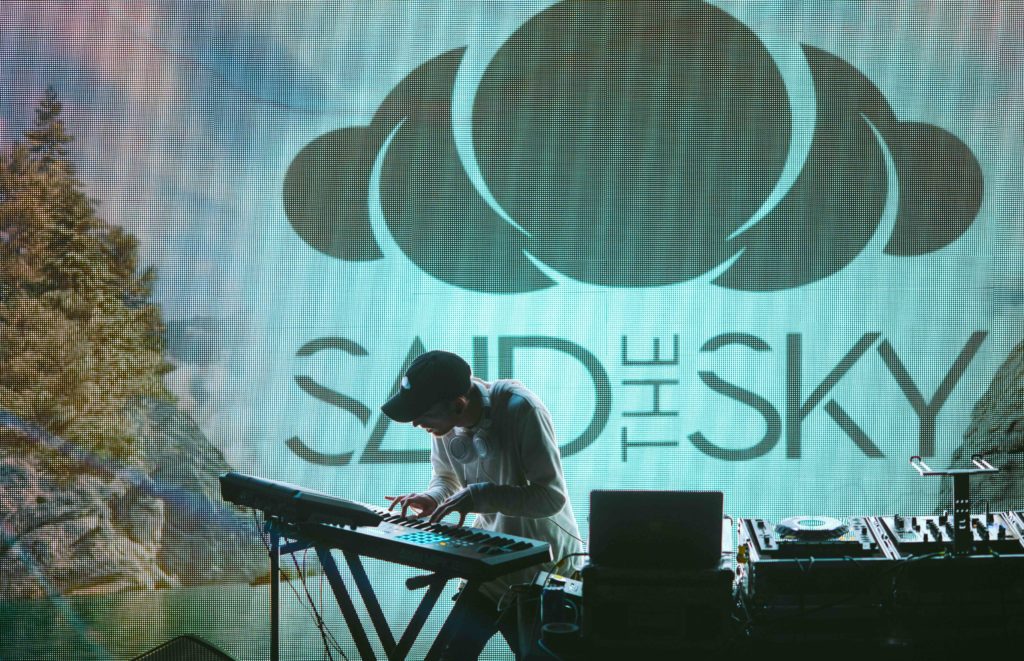 https://www.skyword.com/contentstandard/9-cant-miss-panels-for-digital-marketers-at-sxsw-2019/
https://www.skyword.com/contentstandard/9-cant-miss-panels-for-digital-marketers-at-sxsw-2019/
Paige Breaux