Creative Thinking
A Content Editor Does More for Your Marketing Than Just Catching Typos
By Nicola Brown on July 26, 2018
I'm lucky enough to get to spend time both in the journalistic world and the corporate world as a content editor and writer. Over the years, I've witnessed a significant closing of the gap between these two fields. While more journalists transition into marketing roles, more brands are embracing the practices of traditional media outlets and creating content hubs to cater directly to the needs of their audience.
For marketing teams starting to think differently about how they approach their content, understanding the value of editorial roles and the processes they serve in brand storytelling is new territory. To provide a clearer understanding about the expertise a professional editor can offer your content marketing efforts, I asked editors from all backgrounds to share their best advice for how we as marketers can start thinking more editorially to elevate our content.
Companies' Biggest Editorial Mistakes
It may seem obvious, but nothing hurts a brand's image more than an embarrassing spelling error.
According to magazine editor Valerie Howes, some of the biggest content faux pas for companies and brands are typos, wordiness, and misuse of language, all of which detract from a company's messaging.
We're all human and we all make typos from time to time, but even though a misplaced letter might seem like "no big deal," it tarnishes your brand's greater credibility. If we can't be relied upon to edit and make corrections to deliver the basics of good content, how can we be relied upon for the big issues?
Book editor Natasha Bozorgi says that having them appear in professional content you've pushed out to the public instantly and automatically erodes trust in your brand. She's also always on the lookout for stereotypes and bias, often unintended by the creator and thus hard to spot without a second set of eyes. Even an experienced writer is at a disadvantage proofreading their own work. We tend to be blind to our own mistakes.
Because content quality is a difficult thing to measure objectively, many marketing departments underestimate the value of and consequently under-invest in highly trained and experienced editorial eyes. But as one study by the American Press Institute reveals, copyediting is good for business. When comparing edited and unedited versions of articles, participants rated the edited versions as more professional, more organized, and better written. And not only that-they even reported a greater willingness to pay for edited journalism.
Just consider the feeling you get when you read a masterful book by your favorite author or an article from your favorite publication. Good content educates you and sometimes even changes the way you think entirely. Great storytelling draws you in and immerses you in another world. The best content makes you feel moved, inspired, and motivated to take action. It is eloquent and astute, flawless and impressive.
There's no reason why our content marketing can't be the same.
What Does the Editorial Process Look Like?
We all have a tendency to want to get things done quickly in our fast-paced workplaces. We've become accustomed to the imposition of ever more stressful deadlines. But it's critical for long-term growth and audience loyalty for publications and companies alike not to sacrifice quality when it comes to content.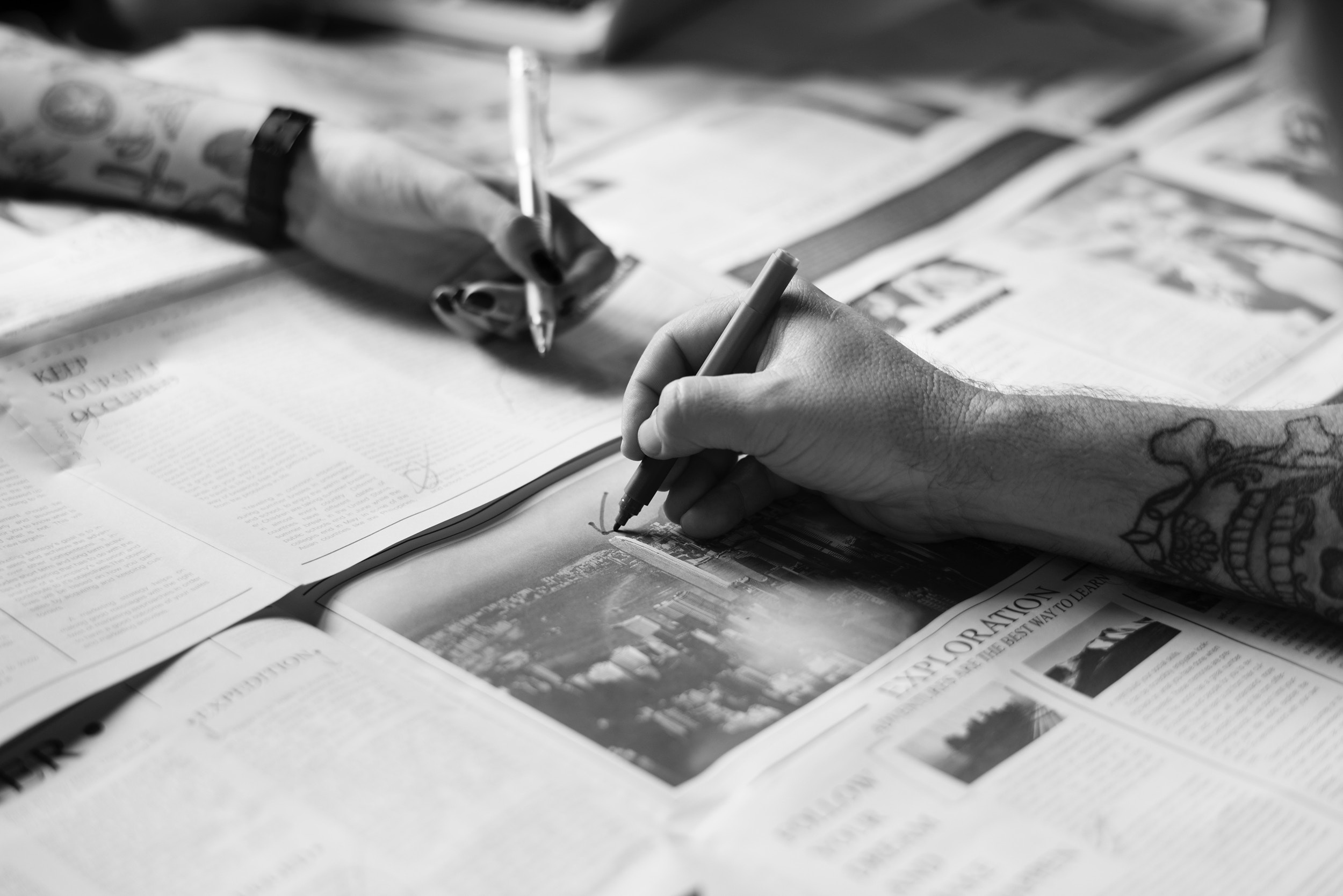 Image attribution: Raw Pixel
Freelance writer and editor Jaclyn Law straddles the narrowing gap between journalistic publishing and corporate content. She works with consumer brands and content marketing agencies in Toronto.
"Depending on the nature and complexity of your project, you may need different editors at different stages. A content editor can help you determine your editorial content strategy and manage your brand consistency. Copy editors have a different specialty-they read your content closely and correct spelling, punctuation, and grammar. Don't assume your staff writers can handle it all-even strong writers need an editor," says Law.
On assessing the value of hiring an editor or implementing a rigorous editorial process, Law says, "Think of it as part of risk management, if that helps you justify the cost-an editor can help you avoid embarrassing and expensive errors and missteps!"
She explains that while there are many differences between journalistic publications and corporate content, they share a fundamental similarity: "Both marketers and magazine editors need to understand their audience well to craft relevant and engaging content."
Why You Need to Start Thinking Editorially
An editorial manager or team, whether in-house or outsourced, can alleviate much of the stress of content creation from your marketing teams, freeing them up to focus on strategy.
Image attribution: Alexis Brown
Jenna Hanrahan, digital content manager at UPMC, explains: "Dedicated editorial support is really essential to any robust content marketing program. It enables the in-house team to spend more time innovating, driving strategy, and improving processes, all the while ensuring that the product itself-the content-remains of high quality. I would recommend any brand seeking to grow its content marketing footprint first spend time investing in editorial support-in-house or out-for line editing, style consistency, and managing writer relationships."
The Four Stages of Editorial Value
Freelance editor and writer David Agnew, former senior editor of Azure Magazine, is adamant about taking an editorial approach to content, whether you're a traditional journalistic outlet or a company. He highlights four stages of value that an editor can bring to your content creation process:
Developing your message, refining and prioritizing your ideas
This involves clarifying what exactly it is you're trying to communicate and establishing the best way to prioritize those messages so that your ideas flow naturally and logically.
Strategizing ways to effectively communicate your message to an audience
This involves carefully identifying who your audience is and what type of content and channels are best for reaching that audience. Creating an editorial content strategy also involves identifying the right style, tone, and format for different types of content.
Creating original content with a compelling voice
Editors are often great writers, too! Involving writers with a journalistic background can help you tweak your tone from a promotional marketing voice to an editorial voice.
Perfecting the delivery of your message, down to the very last comma
This requires copyediting, proofreading, and meticulously fact-checking content to ensure it's as flawless as it possibly can be before it reaches your audience.
If you do have freelance writers contributing, Agnew believes that hiring an editor to manage those relationships is key. A good editor knows how to explain what they need in the first place, which saves time and effort, and knows how to cultivate and shape individual writers over time. The best content comes from writers who both know your company or brand intimately and are passionate about the work they create.
An editor can also develop a style guide for your marketing department, or even your company as a whole. Style guides are fundamental assets in the traditional publishing world. Built on important media industry standards and tailored to the needs of your company's specific terminology, these guides help maintain consistency over a large body of content across many different channels over time.
Most content marketers inherently understand the value of professional creatives to develop high-quality content, but the role of the editor is still overlooked and undervalued. The case for investing in dedicated editorial support-whether in-house or outsourced-rests on recognizing the full range of editorial skills and how they contribute to a successful content marketing operation. Proofreading's important, but it's only the tip of the iceberg.
For more stories like this, subscribe to the Content Standard newsletter.

Featured image attribution: Ferenc Horvath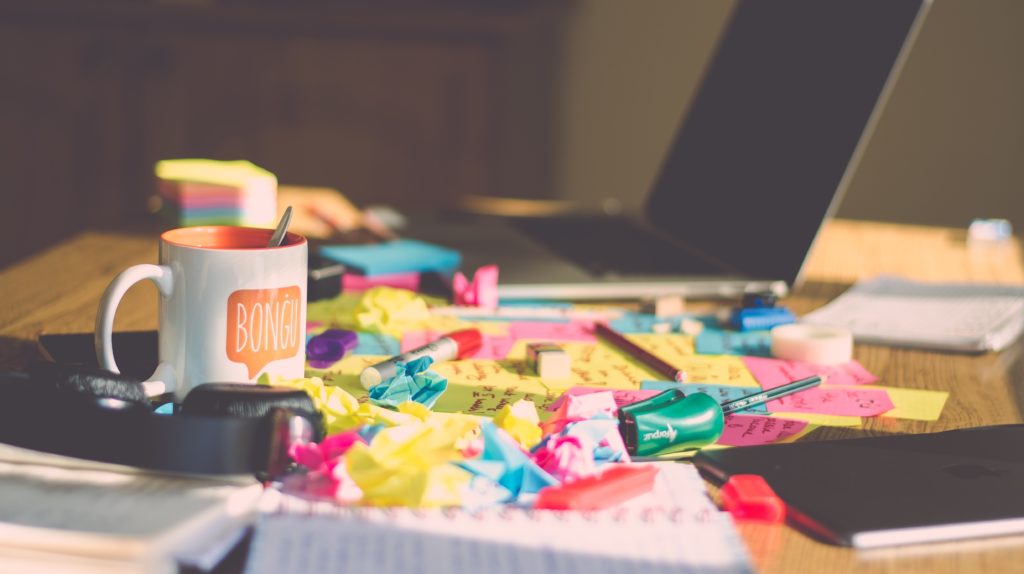 https://www.skyword.com/contentstandard/a-content-editor-does-more-for-your-marketing-than-just-catching-typos/
https://www.skyword.com/contentstandard/a-content-editor-does-more-for-your-marketing-than-just-catching-typos/
Nicola Brown