Creative Thinking
When Marketing to Children, Being Ethical and Empowering Is How You Win Loyalty
By Taylor Holland on May 17, 2019
I knew it was only a matter of time before marketing to children affected my family. It began the day my toddler started paying attention to commercials. Still, I cringed when he pointed at the screen and said, "I want that, Mommy." On TV, two children were launching trucks in the air and smashing them into each other in a Hot Wheels monster truck arena. My son's eyes were wide with desire, and perhaps a little envy. "Why don't I have that?" he wanted to know. "Can you go to Walmart and get it for me? Or ask the mail truck to bring it to me?"
It wasn't the request that concerned me: My son is almost three years old, and he's my favorite shopping buddy, so he's been asking me to buy him toys since he first started talking. But this was the first time he seemed to realize that the toys on TV (and, by default, his favorite YouTube channels) are available for sale in the real world.
"This changes everything," I told my husband.
Of course, in the 1980s, when the oldest millennials were still young children, kidvertising was much more limited in scope than it is today because marketing channels themselves were more limited. There was no internet, no mobile apps, and most importantly, no YouTube.
Today, children are inundated with the same continuous, multichannel marketing messages as the rest of us. As a parent, I wonder what effect this will have on my child, and how much responsibility I have to shelter him from it while I still can. As a marketer, I wonder what effect it will have on this new generation's future relationship with brands.
Thankfully, modern brands are equipped with the tools and skills needed for marketing to children ethically, with content that's transparent and relevant, that treats kids like the intelligent people they are (or will soon be), while also inspiring and empowering them.
But what does ethical marketing look like in the digital age? And how does content marketing (and brand storytelling, in particular) open up new opportunities for brands to share positive, relevant messages that resonate with children, and to build lasting relationships with future customers?
Here are a few brands that have already provided great ethical marketing examples, which may inspire your own kid-focused campaigns.
From Kidvertising to Kidfluencing
YouTube is the most loved brand by children ages six to twelve, according to a Smarty Pants survey of 8,200 kids. Not the most loved social platform, but the most loved brand. It beats out Oreos, McDonald's, and even Lego.
YouTube is also the bane of my parental existence, not because I'm worried about my son meeting Momo or seeing inappropriate content (the YouTube Kids app and parental supervision help with that). I'm worried that he's learning inappropriate values: materialism, entitlement, greed, vanity, brattiness.
Of course, my husband and I could just ban YouTube. We agreed that was the plan in the beginning. Then we decided it wouldn't hurt to let him just watch Disney music videos, and then construction truck videos, and then Blippi videos because they're educational. And then before we knew it, we were watching unboxing videos from famous kidfluencers.
YouTube isn't that bad. In fact, I truly believe it has helped expand my child's vocabulary, love of music, and even his imagination. It's a little weird that he now narrates what he's doing while he's playing-"I'm going to put a wheel here, and then I'm going to use this screwdriver to tighten it, and then I'm going to put this other wheel here"-but I love it when one of his toys gets "hurt" and he calls for "Super Mommy Rescue Team," which is inspired by the Super Panda Rescue Team on a Japanese YouTube channel called BabyBus.
The most popular unboxer, Ryan of Ryan's ToyReview, has 19 million followers who tune in to watch him open new toys (or giant mystery eggs filled with new toys), describe the toys' features, and then play with them-usually while giggling and squealing in delight. By comparison, the Sesame Street YouTube channel has less than six million followers.
Since Ryan's parents launched his channel in 2015, it has garnered more than twenty-six billion views, and Ryan became a millionaire before kindergarten. Last year, at the ripe old age of seven, he banked $22 million, according to Forbes, which made Ryan the highest-paid YouTube star of 2018. Most of that money came from pre-roll advertising on his YouTube channel, but the kid has some new revenue streams for 2019-including a new toy, a clothing line called Ryan's World, and a Nickelodeon show (Ryan's Mystery Playdate) which launched in mid-April.
Hard to Reach, Slow to Trust
While these personalized YouTube stories seem transparent enough, kids today are on course to be the most skeptical group of consumers yet. They're also the most likely to ignore advertisers.
My son's generation is still too young to be named or studied, but children just a few years older than him are part of Gen Z, a generation that is already proving to be less receptive to digital advertising than previous generations. They're significantly more likely to block or skip ads, according to Millward Brown's 2017 AdReactions study, which found that sixty-nine percent of Gen Zers take physical actions to avoid ads (such as looking away or switching attention to another device), while fifty-one percent use ad-blocking software.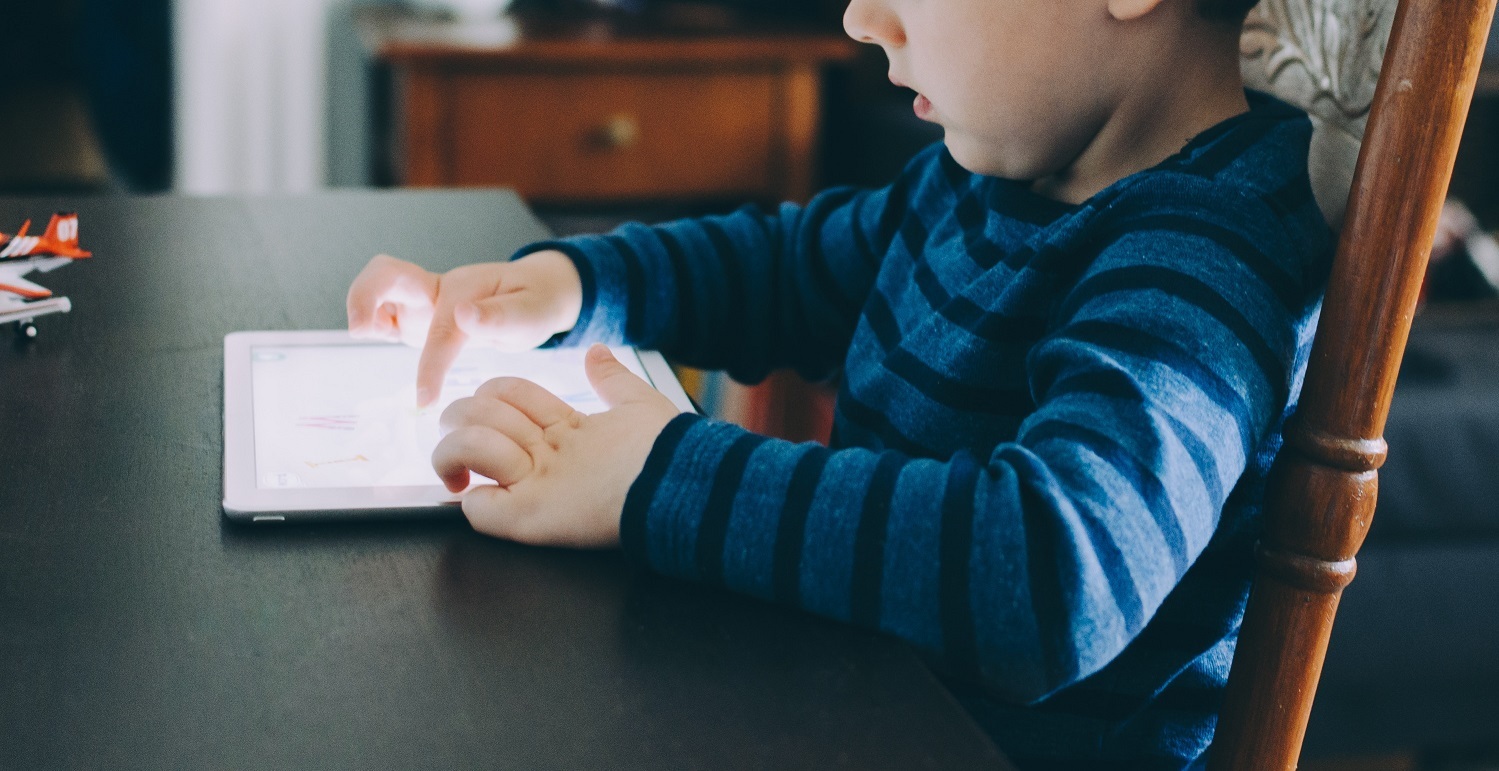 Image attribution: Kelly Sikkema
The study also found that Gen Z is much quicker to click skip ads on YouTube than older generations, and if my son is any indication, the next generation might be even faster. He watches YouTube ads with one tiny finger hovered over the place he knows the "skip ad" button will appear, and anxiously awaits the chance to push it.
Instead of interrupting youngsters' YouTube videos and TV shows, brands will need a better way in. They'll need to create content that Gen Z (and beyond) actually want to watch-not just via kidfluencers and unboxers, but via innovative and relevant content marketing.
How to Market to Children-Ethically and Successfully
Marketing to kids has always been a debate among marketers and parents, but the issue is even more complicated in the digital era. So how can brands endear themselves to kids and parents alike? First, protect children's data (UNICEF has great advice on that). Second, target their hearts and minds, not their parents' wallets.
Instead of peddling products, brands can use their social channels and television air time to create connections with young consumers-to inspire them, empower them, and demonstrate positive values. Parents will appreciate that, children will remember that, and brands will reap the rewards.
Some brands have already cracked the code with these ethical marketing examples aimed at children:
Dove/Cartoon Network
For decades, Dove has built its brand (and brand storytelling) around empowerment-empowering women to love their looks, empowering dads to be equal partners in the parenting equation, and empowering everyone to be nicer to each other on social media. Now, Dove wants to empower young girls to have greater self-confidence and be positive about their bodies.
To do so, Dove has teamed up with Cartoon Network's Steven Universe-a show, while named after a male character, is all about feminine energy and power, and incorporates LGBTQ characters and issues. For the campaign, Dove and Cartoon Network created online episodes in which different Steven Universe characters discuss their insecurities and issues related to body image and self-confidence.
Children can watch the episodes on YouTube or on the Dove campaign site, which also includes downloadable resources for building self-esteem. And while the campaign is geared toward girls, the television show is popular with both genders (my 10-year-old nephew and 37-year-old husband love it as much as I do), so the campaign definitely has cross-over appeal.
Barbie
Remember when Barbie dolls were all thin, large-breasted, and mostly white? Today's kids don't. For many years now, Barbie has been making dolls of all different shapes and sizes, ethnicities, and professions. To celebrate the brand's 60th birthday, Mattel launched a doll collection representing six careers where women are still underrepresented: astronaut, pilot, athlete, journalist, politician, and firefighter.
To continue the celebration and Mattel's mission of empowering girls, Barbie hosted a "Be Anything" tour, with events all over the world. Mattel also created a campaign hub and a YouTube vlog called "Finding Your Voice," in which Barbie gives girls pointers on what to do when someone tries to shut down their ideas just because of their gender.
These are just some of the ways that Mattel is working to empower girls around the world, proving that even very old brands can craft new and improved messaging when marketing to children.
The Best Way to a Parent's Heart
Ethically marketing to kids isn't just a future investment for brands. Kids weigh heavily in household purchasing decisions. Just as importantly, parents are paying attention to what brands tell children, too.
As a mom, I feel the need to shelter my child from the digital world. But as a marketer, I know that's not possible. The best I can do is experience it with him for as long as I can, and try to make sure he knows what really matters in life-people, not products.
Brands that can help me accomplish that goal won't just win his loyalty, they'll also win mine-and the other millions of parents who are trying to raise smart, kind, confident children in the digital age.
For more stories like this, subscribe to the Content Standard newsletter.
Featured image attribution: Steven Libralon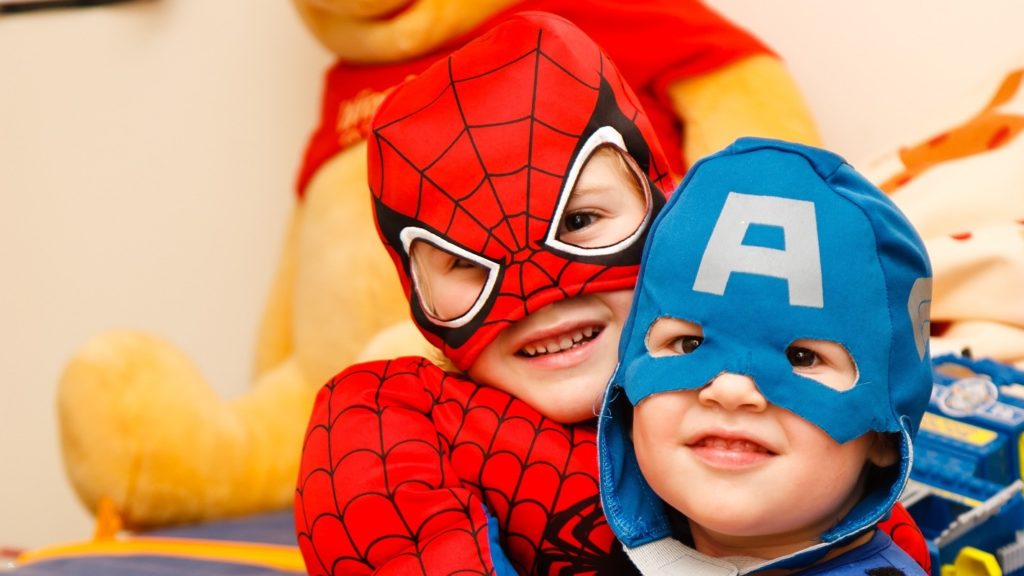 https://www.skyword.com/contentstandard/when-marketing-to-children-being-ethical-and-empowering-is-how-you-win-loyalty/
https://www.skyword.com/contentstandard/when-marketing-to-children-being-ethical-and-empowering-is-how-you-win-loyalty/
Taylor Holland