For Google News
A New Vision for Content Marketing Technology: Skyword360
By Rose de Fremery on June 18, 2018
Content marketing is in the midst of a massive transformation, poised to experience tremendous growth in the near future. Content is no longer the scrappy upstart trying to elbow its way into the conversation; now it has earned a legitimate seat at the table. As businesses increasingly recognize content marketing's growing value and potential to create game-changing business impact, here's how content marketing technology will support marketers in delivering more compelling and sophisticated experiences than ever before, at scale, everywhere their customers spend their valuable time.
Content Marketing's Growing Impact
The shift to content marketing is accelerating as businesses realize its incredible potential. Some of Skyword's clients in the consumer packaged goods (CPG) industry, who have been making steady and consistent investments in content marketing for the past three years, are already earning traffic at 1/100th the cost of paid search or social. In the B2B space, Skyword's clients are now driving $10 in lead value for every dollar spent on content creation. When these businesses take the logical next step of linking Skyword with their marketing automation platforms, they then gain insight into exactly what content types and topics drive that revenue. They can then further optimize and enhance the effectiveness of their marketing campaigns, achieving even greater ROI on their content marketing spend.
From this point forward, content marketing will only grow further in terms of budget and strategic value to the business. About five percent of marketing budgets have shifted from advertising (where businesses currently invest about $600 billion each year) to brand storytelling (presently coming in at about $30 billion spent per year). With content marketing becoming an increasingly valuable part of the marketing mix, C-suites are no longer questioning its viability. Instead, they're wondering aloud just how pivotal it could ultimately become to their future success. And as that question begins to percolate throughout the C-level, marketers are asking themselves whether they have the tools they need to enable this success in the quickly approaching content-centric age of marketing.
The Marketer's New Storytelling Role: Showrunner
As Skyword CEO Tom Gerace noted in his keynote speech at last week's Forward 2018 conference, marketers will soon have to evolve their role from that of rebel changemaker to something entirely new: showrunner. Game-changing storytellers like Shonda Rhimes do more than simply inspire legions of Scandal fans to break out the red wine and popcorn as they become personally invested in the journey of their heroine Olivia Pope; showrunners deliver compelling content experiences at mass scale that engage global audiences. To succeed in the future, marketers will need to do the same.
Just how do showrunners create these influential stories that become a cultural focal point, with fans tuning into the latest episode week after week and avidly debating plot details for hours on online forums and podcasts? They do so by gaining intimate knowledge of their audiences, identifying what connects with them, and consistently delivering experiences that enrich their lives. Showrunners also have a clear vision for the experiences they create. In much the same way, tomorrow's marketers will need to fully articulate their company's vision-their reason for being in the marketplace to begin with-and ensure that the vision they communicate aligns with their customers' values.
To make this kind of brand storytelling possible, a new vision for content marketing technology is also required-one that supports marketers as they transition into their new showrunner role and empowers them to deliver the exceptional experiences that engage audiences on a global level.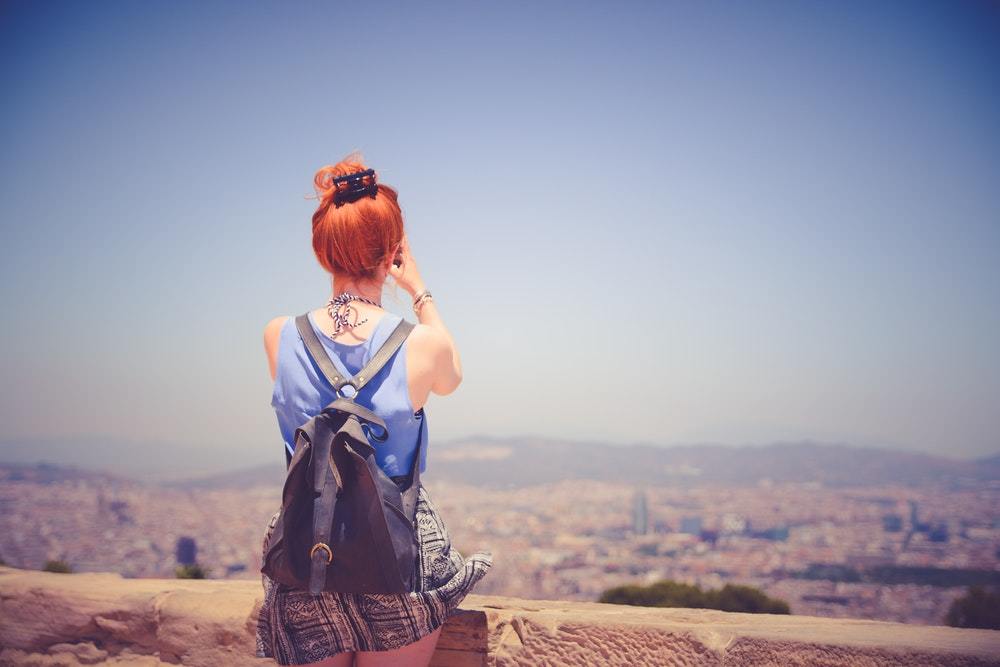 Image attribution: Tookapic
Skyword's New Vision for Content Marketing Technology
Skyword's content marketing software is evolving to meet the future of marketing today, providing marketers with the sophisticated tools and resources they will need to become the showrunners of their brands. Skyword360, a re-envisioned, next-generation update to the Skyword platform, enables end-to-end management and execution of content strategy throughout the enterprise. This leap forward in content marketing empowers marketers to share their content marketing strategy with their team, develop and refine their content plans, and execute them across every channel, division, and region. Some of these capabilities are already available within the platform, while others will arrive later this summer. Here's a look at how brands will soon be able to advance their storytelling capabilities at scale, reaching customers everywhere they want to spend their time.
Strategize
Marketing leaders will be able to document their content strategy within Skyword360 and clearly communicate it to the rest of their organization, making it easily accessible to both internal and external teams. Marketers can also record their audience or persona insights, mapping out a vision for how audiences interact with their brand throughout the buyer's journey. In addition, marketers will be able to operationalize their strategy by creating content assignments for specific stages and personas and easily seeing the content that has been created for each.
Plan
In Skyword360's new planning area, marketers can view all of the content that is being created across personas, stages, campaigns, channels, divisions, and regions. They can easily filter this information using views, and users can share and save views of the planner for convenient, streamlined access whenever they need it. Team members can drill down to see the status of individual pieces of content and, based on the permissions they have been granted in the platform, can access completed content for reuse or translation.
Create
The days of keeping track of ideas in disparate, disconnected spreadsheets are over. Marketers can capture story ideas from internal and external team members in Skyword360, more effectively engaging everyone's collective creativity. Ideas that are accepted can be easily assigned to content creators, whether that's internal team members or contributors from the Skyword freelance community-including videographers, photographers, and designers.
Marketers can also use customizable content templates and workflows to create, review, and edit a rich variety of content-including social media posts, articles, e-books, images, videos, case studies, and infographics. Once content has been created, it can be easily discovered and found using keywords, tagging, and metadata. Skyword360 has a global reach, having been translated into 14 languages, and companies can issue payments to freelancers in any currency on the platform.
Activate
Brands must engage customers everywhere they are. That's why Skyword360 lets marketers preview and publish their content right from the platform across multiple channels, including their social accounts, website content management systems, and email campaigns. With this new enhancement, Skyword is eliminating unnecessary silos between content creation and distribution.
Collect
Skyword360's digital asset manager features a single repository where marketers and team members can easily access assets that might otherwise be scattered across multiple locations, ensuring brand consistency across the enterprise. Marketers now have a one-stop shop, scalable to meet their growing content marketing needs, in the form of a DAM that is integrated into the content marketing system they already use. They can remix and reuse any content they already have, on the fly and on demand.
Personalize
Personalized experiences deliver a tremendous lift on engagement-up to 60 percent in email campaigns alone. In Skyword360, marketers can create personalized experiences for their customers and prospects by generating personalized recommendations on their websites as well as in email and newsletters. The resulting insights can in turn be leveraged to drive future ideation, optimize strategy, and enhance cost-effectiveness.
Optimize
Marketers can customize Skyword360 for their needs, measuring and sharing insights on how all of their content performs through customizable dashboards, email performance snapshots, and robust reporting and analytics. Members of the production, analytics, and strategy teams can all access the tailored views they need, further optimizing the entire team's productivity.
As the future of marketing comes into focus, it's clear that content marketing will become essential to how companies create meaningful, enduring relationships with their customers. Today's brands are already preparing to tell the stories that will have the greatest resonance with their audiences in this rapidly approaching content-centric era. Skyword360's new vision for content marketing technology gives marketers the tools they need to ensure success in this evolving landscape, creating the extraordinary experiences that will drive the business forward.
To learn more about how Skyword's technology helps brands deliver exceptional content experiences, schedule a demo.
Featured image attribution: Sindre Strøm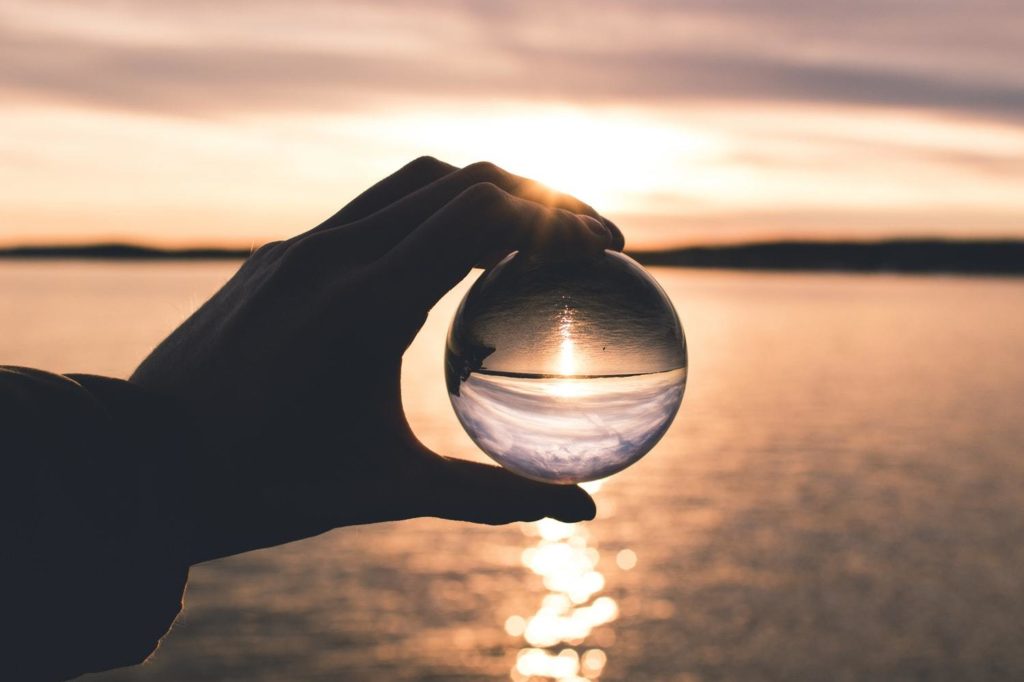 https://www.skyword.com/contentstandard/a-new-vision-for-content-marketing-technology-skyword360/
https://www.skyword.com/contentstandard/a-new-vision-for-content-marketing-technology-skyword360/
Rose de Fremery