Creative Thinking
Are You Marketing for Pride—or Marketing with Pride?
By Kyle Bettencourt on June 20, 2018
"I'm on the right track, baby, I was born this way." The crowd at the 2018 Boston Pride Parade cheered and sang along as Lady Gaga poured out of the speakers of the float. "Born This Way" seemed to be the anthem that everyone was waiting for when it came out in 2011, an upbeat power ballad celebrating diversity and acceptance. Now in 2018, just three years after the US Supreme Court ruled in favor of same-sex marriage rights, the message feels just as powerful.
As the float passed by, the crowd's excitement and energy could be felt all the way from Boylston to the North End. Rainbow confetti, flags, and encouraging signs flew high for everyone to see. The float playing the music and drawing cheers was made up of gay and trans youth marching in support of a local homeless shelter. The performers were young, the signs and shirts were homemade, and yet the crowd's enthusiasm was as if they were watching Gaga herself.
Following the shelter's fantastic display of community, acceptance, and inclusiveness came a float sponsored by a prominent business in the Boston area. As a major brand with a big budget, the army of riders had no shortage of swag to throw into the crowd, and every rider sported a professionally printed pride-themed t-shirt. The response to this attraction was a major contrast to its smaller, homemade predecessor. There was a noticeable decline in energy from the audience, who perhaps perceived these displays as a less thoughtful or genuine version of what a Pride float should represent. Not to say that the companies and participants weren't appreciated and celebrated by the community, but there was something that made those personal efforts especially memorable.
So what can brands learn from those Pride performers about what genuine, authentic community engagement looks like?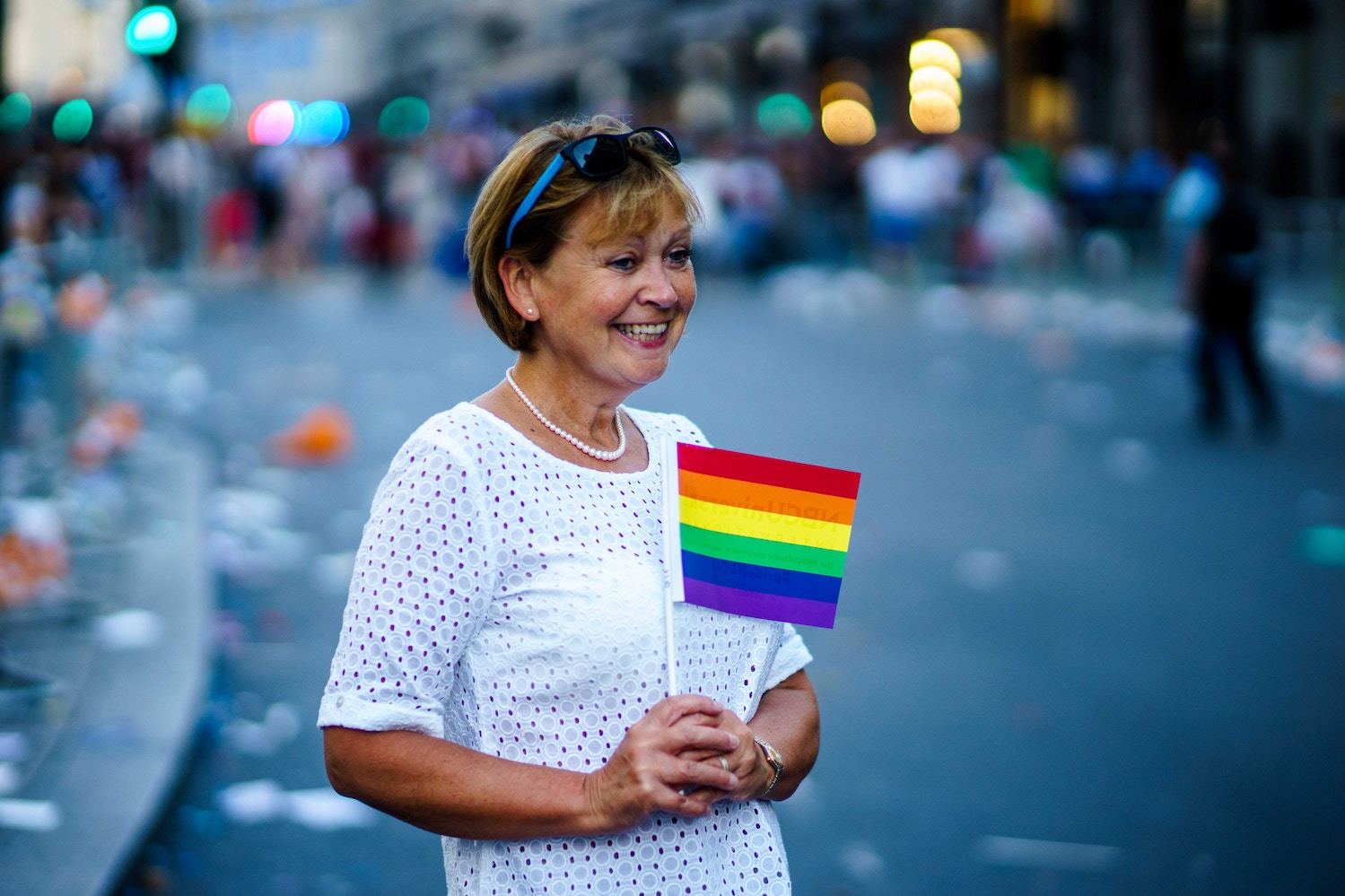 Image attribution: Rene Böhmer
Authenticity Creates Connection
After leaving the parade, I thought about what stories make me feel empowered. I'm thankful to live in a time where we recognize the queer community not just for a single weekend, but throughout the entire month of June. The city of Boston transforms itself with Pride symbols to validate its support, hanging rainbow flags from the windows of City Hall and decorating flag poles on the steps of the Boston Public Library.
The shops also take this opportunity to showcase their support-selling themed stickers and flags in preparation for the weekend's festivities. More and more companies are asking how to include LGBT people in conversations with their brands. This year, I also noticed that almost every major store was selling Pride versions of their regular products. These items typically featured the company logo encrusted with the rainbow flag despite never having prominently participated in the LGBTQ+ community previously. Seeing these corporate takes on the movement was when I started to understand the difference that I'd felt when watching those two floats participate in the parade: authenticity.
Authenticity is something that can't be bought, manufactured, or created. This was a value that I learned at a young age as I navigated the challenges of gay youth. I remember my mother explaining the importance of being true to yourself. She gave me the invaluable knowledge that others would be able to tell when I was trying to be someone or something that I wasn't. In all my life experiences so far, this has been true every time. Thanks, Mom.
The crowd and community responded overwhelmingly to those who championed the values of Pride and saw the values of the celebration as part of their own identities. However, those companies that seemed to only be wearing the rainbow to push their brand instead of the community message only received a muted sense of celebration and acceptance. This is not to say that the businesses did not share the commitment to the community, but they had work to do to communicate and connect with their audience. They needed to be able to show that they really believed in the story they were trying to tell.
This struggle to appear "real" is an ongoing problem with many companies and brands not just during Pride but year-round. Pushing yourself into another community's narrative without putting in the work to connect to its members creates a sense of artificial partnership that many people can see right through and disregard quickly.
As marketing professionals and storytellers, your responsibility to your brand and your audience is to make the commitment to earning a spot in the story. Stand next to those you want to connect with, learn from them, and help tell their story alongside yours.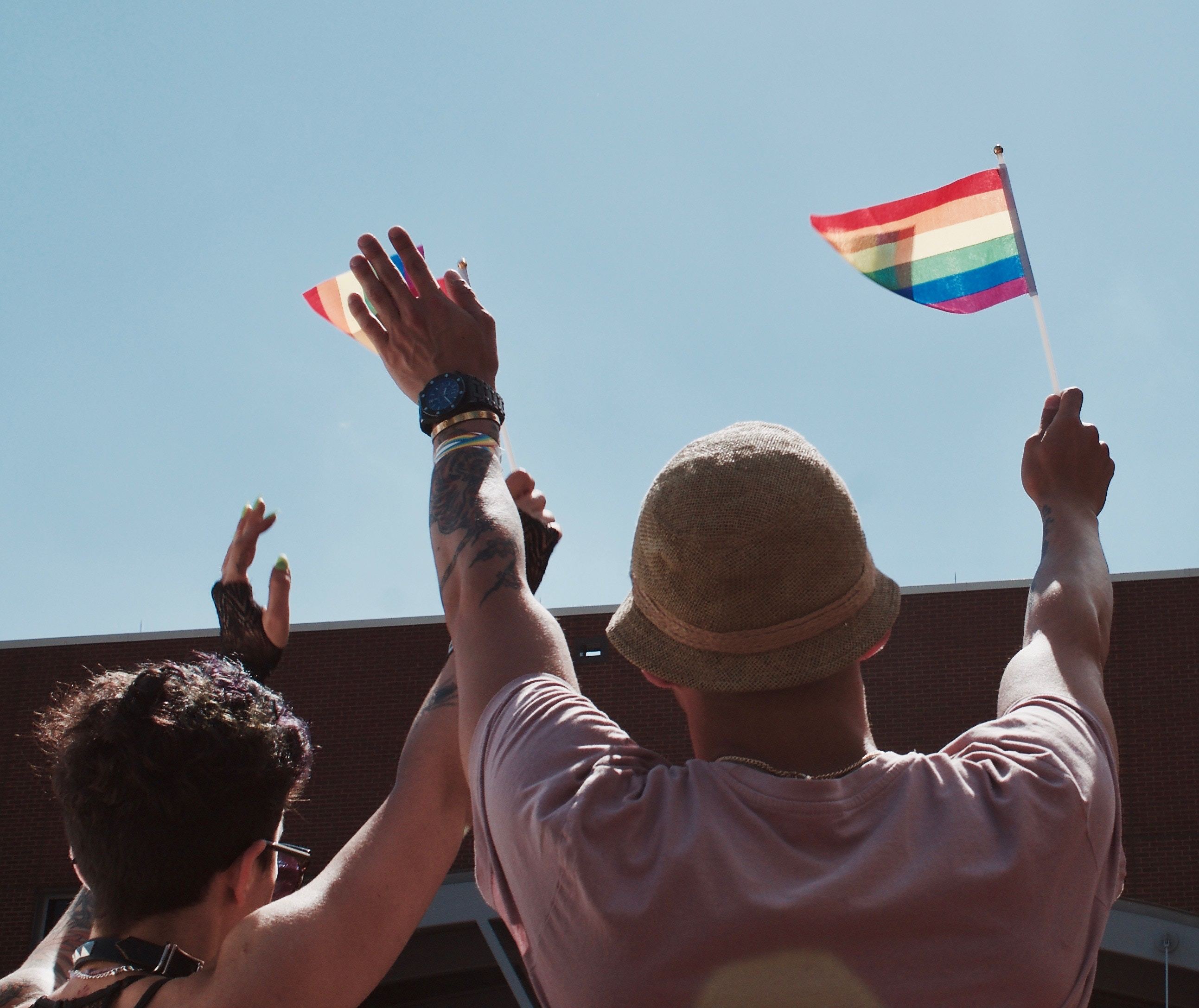 Image attribution: Joshua Stitt
Participate in the Narrative
Intention often goes hand in hand with authenticity. From the consumer community point of view, having the right intention with any type of branding or marketing is key. This is the signal to the community that you are willing and able to understand what that particular community encompasses. Within the LGBTQ+ community marketers time and time again try to connect and tell people's stories through the lens they believe represents the community as a whole. This lens unfortunately is often that of the gay white male, ages 21-35. While the goal might be promoting inclusivity, the outcome often makes others feel segregated, secluded, or left out if they don't fit within the predetermined narrative. I encourage anyone that wants to market to the LGBTQ+ community to take the time to get to know people that fall under all the letters and symbols in the acronym. To keep it simple, the next time you're thinking about marketing for Pride, change the "for" to "with," and tell your story from there.
Marketing that isn't genuine, authentic, or representative of who you are trying to connect with is just a drag, and as Gaga would say (with or without a parade), "Don't be a drag, just be a Queen." Happy Pride, from a community that encourages, celebrates, and appreciates your commitment to the cause.
For more stories like this, subscribe to the Content Standard newsletter.

Featured image attribution: Josh Wilburne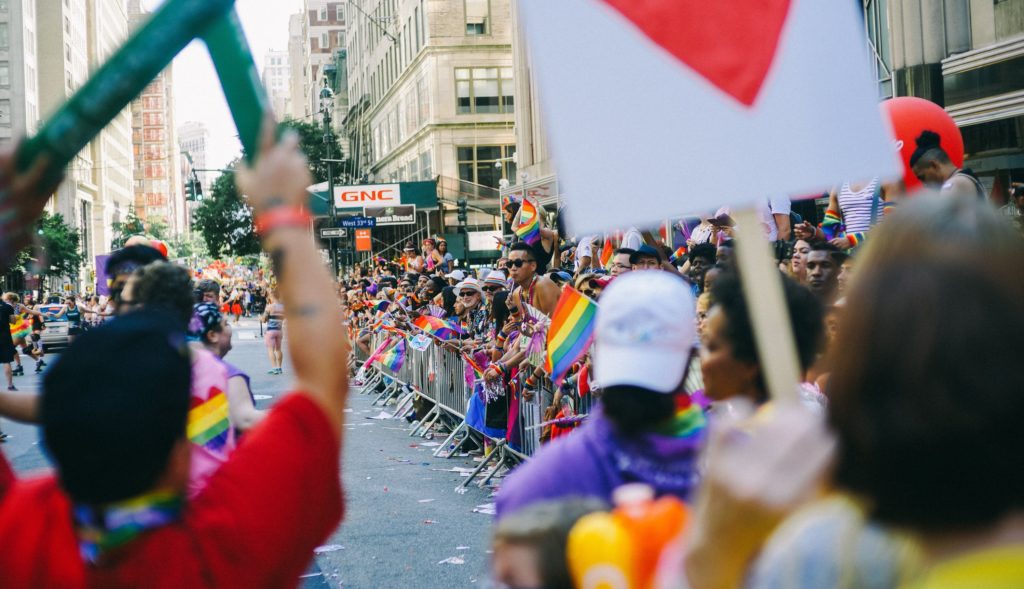 https://www.skyword.com/contentstandard/are-you-marketing-for-pride-or-marketing-with-pride/
https://www.skyword.com/contentstandard/are-you-marketing-for-pride-or-marketing-with-pride/
Kyle Bettencourt