For Google News
Content Marketing for a Cause: How Nonprofits Improve Donor Retention
By Jonathan Crowl on May 15, 2019
There's one thing that marketers understand on a deep, deep level: That the highest-value customer is the repeat customer. But for nonprofits, repeat donors aren't just valuable-they're essential to an organization's survival.
So it's no wonder why we're seeing more and more nonprofit content marketing examples across the land. And according to a report by Indiana University when donors are inspired, it can pay off big time for nonprofits. A ten percent improvement in donor attrition rates can produce a 200 percent increase in each donor's long-term projected value, the report says. This boost in value is because repeat donors tend to increase the amount, frequency, and/or quality of their giving over time.
Content plays a central role in retaining existing donors and growing a nonprofit's primary revenue stream. Given the unique economic factors at play, it helps to look at nonprofit content marketing examples from organizations with a proven ability for engaging current and prospective donors through a multi-faceted approach to storytelling and donor activation.
If your current content strategy isn't making an impact on your present donor audience, consider what strategies you can borrow from the following examples.
Emotional Content That Galvanizes Its Audience
Most nonprofits are connected to a charitable cause that aims to do good in the world, so it's natural that content strategies highlight the impact those organizations are making within their areas of focus. But it's hard to overstate the value of content in both making a strong emotional appeal with audiences and creating a resonance in prospective donors which motivates them to take action.
The March of Dimes has a strong content strategy that engages its audience on multiple fronts. But the success of its recent campaigns is largely credited to the emotional impact of its content, as well as the organization's success in telling these high-impact stories across multiple marketing channels. According to its entry in the Shorty Awards, the recent March of Dimes campaign "We Won't Stop" took a new approach to the familiar, overly sweet tone that often comes with marketing around mothers and their babies.
Since the campaign was intended to highlight the dangers mothers and their children face in pregnancy and labor, the marketing videos utilized confrontational shots of mothers making direct eye contact with the viewer, soundtracked by an assertive, empowering beat. This allowed March of Dimes to achieve several marketing goals at once: Reflecting on its larger brand mission, standing out from other similar content, and activating new and existing donors to offer their support to the organization.
The nonprofit also staged a demonstration on the National Mall in December that became a valuable driver of social content. According to PR Week, the organization laid out 700 blankets on the National Mall-one for every mother who dies in the United States every year from pregnancy-to raise awareness of this mortality rate. This demonstration provided a high-impact visual hook that performed well on social media, driving a public conversation which raised awareness about maternity health risks and ultimately kept the issue and organization top of mind.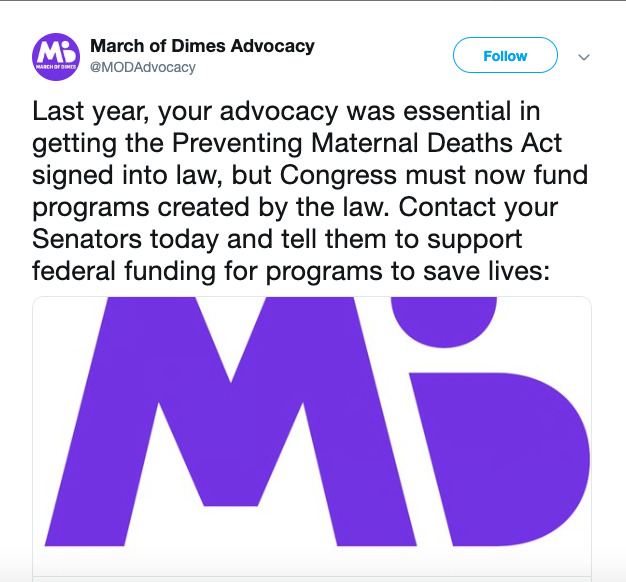 Part of the viral success of this content was due to existing supporters and donors, who continue to advocate for the organization and the issues it advocates. Ultimately, this assistance-even if not in the form of paid donations-helps widen the top of the organization's marketing funnel, generating new opportunities to bring in donors and grow revenue.
Story-Centric Email Campaigns
Nonprofit storytelling can take multiple forms to accomplish different goals, such as demonstrating the need for continued support, reminding past donors of the impact they helped make through previous donations, or educating recipients on the issue that's being advocated and the position the organization plans to take in an effort to form solutions.
Informative emails are one method that nonprofits use to address such goals. And typically, email campaigns are delivered to people who have already engaged the organization in some way, so these efforts contribute to the bottom-funnel marketing strategy that's already working to drive new or repeat donations from audiences.
While most nonprofits are likely segmenting their email lists to market differently to past donors than to prospective first-time donors, a variety of storytelling strategies can be used in either case to present new ways of activating the audience. For example, past donors can be encouraged to re-up their support if the impact their giving made on the organization is showcased. If the gift was made as part of a fundraising drive, email is an effective channel to communicate the results of that drive, offer thanks to donors, and encourage additional contributions.
In other cases, nonprofits should use current events and urgent developments to activate donors and generate a swift response. The Oregon Humane Society regularly uses major events to showcase its direct role in rescuing animals, while also making an urgent plea for both pet adoptions and donations to support care for those animals.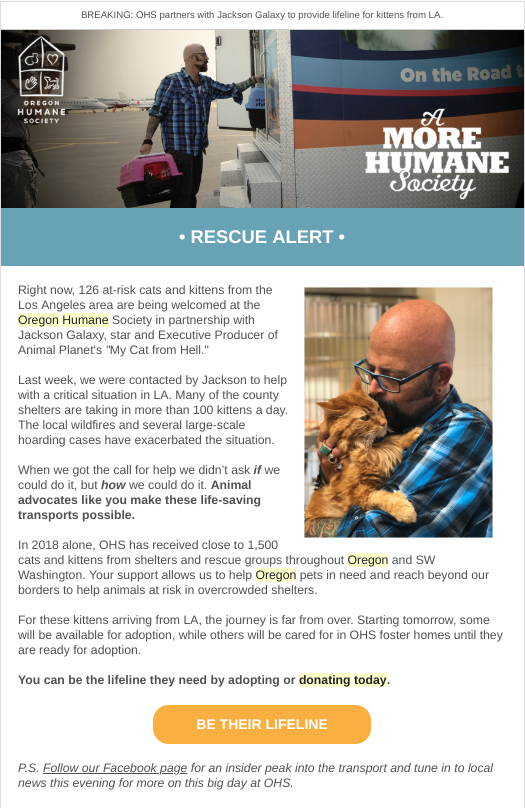 Emails like this are highly effective in supporting the organization's mission while achieving marketing goals. They're also a great way to quickly mobilize donor support in multiple ways. This is one prime example of how a nonprofit's bottom-funnel marketing strategy distinguishes itself from traditional business marketing-and it's a strategy every nonprofit should embrace.
Putting the 'Social' in Social Advocacy
Social media advocacy is a relatively low-cost, high-reward marketing channel for nonprofits. The human interest stories generated by nonprofits lend themselves to organic engagement and sharing much more than traditional business marketing, and nonprofit content marketing examples abound of organizations leaning on their networks of engaged advocates to support their marketing efforts
Traditionally, social media's value to nonprofits was primarily for top-of-funnel marketing: building awareness and expanding reach to new prospective donors and supporters. More recently, though, organizations have been taking advantage of ways to drive bottom-funnel marketing strategies that turn social platforms into revenue streams.
The platforms themselves have had a big role in this shift. Facebook's birthday fundraiser feature, for example, has been a cash cow for nonprofits. As of last August, TechCrunch reported that birthday fundraisers alone were generating $300 million in donations every year. Meanwhile, fundraising platforms offer functionality to share news of donor contributions across multiple social platforms. Peer-to-peer fundraising is a high ROI revenue channel for nonprofits, and social networking makes this easier than ever. Consider the use of hashtags, influencer relationships, and other strategies that leverage your available social capital to convert that advocacy into contributions.
Successful nonprofit marketing isn't just about growing your audience. It's just as important to maintain a close connection with the donors and supporters you already have. Effective nonprofit content marketing will help nurture these relationships, fostering fruitful connections that grow in value over time.
For more stories like this, subscribe to the Content Standard newsletter.

Featured image attribution: Jordan Wooley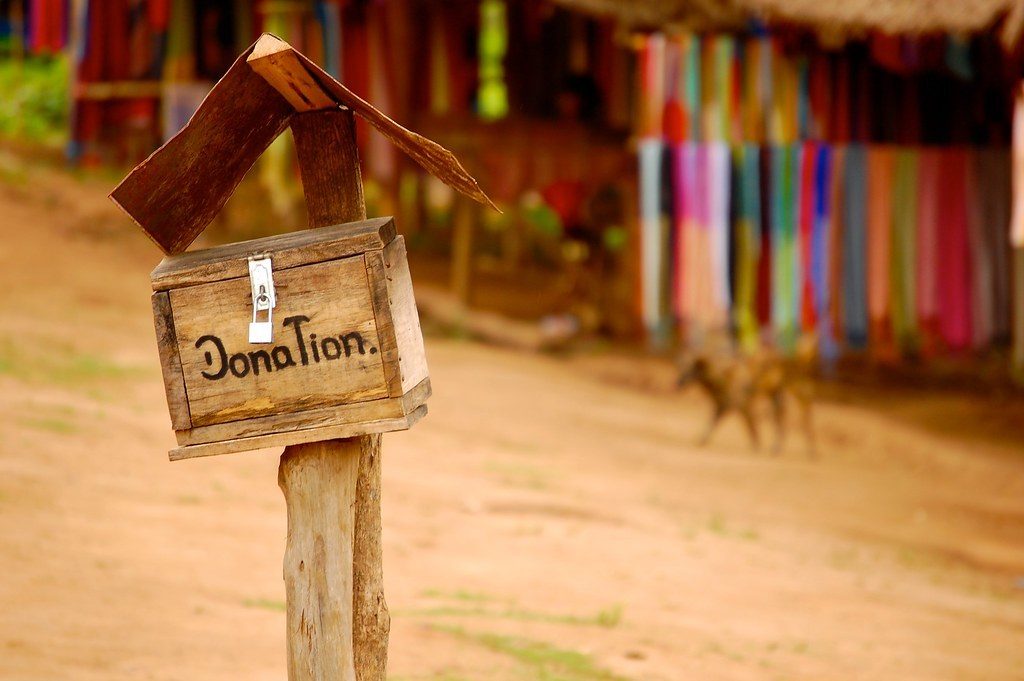 https://www.skyword.com/contentstandard/content-marketing-for-a-cause-how-nonprofits-improve-donor-retention/
https://www.skyword.com/contentstandard/content-marketing-for-a-cause-how-nonprofits-improve-donor-retention/
Jonathan Crowl