For Google News
How Content Marketing and Advertising Are Combining Budgets and Best Practices
By Kyle Harper on January 4, 2019
The history of media has always been fueled by classic rivalries. Pulitzer and Hearst. Tom and Jerry. Batman and the Joker. Or for those working in the digital space, content marketing and advertising.
For years, brands have found themselves torn between the familiarity of advertising's straightforward promotional methods and the daring authenticity of content marketing's brand storytelling initiatives. Executive leaders have struggled to find effective areas of overlap between content marketing budgets that were heavy on editorial and overhead and advertising agency budgets that had to balance media-buying and agency fees.
But as 2019 rapidly approaches, a new sort of understanding has started to arise in marketing offices. Instead of clashing, the strengths and weaknesses of each discipline have begun to complement each other. Marketers from either team increasingly find themselves engaging with insights and practices traditionally considered exclusively under the other side's operational umbrella. And while marketing spend for both content marketing and advertising continues to trend upwards into the new year, it appears that brands are becoming more in tune with how they allocate the next year's budget.
What could this new dynamic mean for content marketers? How many content teams are using overlap with advertising to improve their own efforts?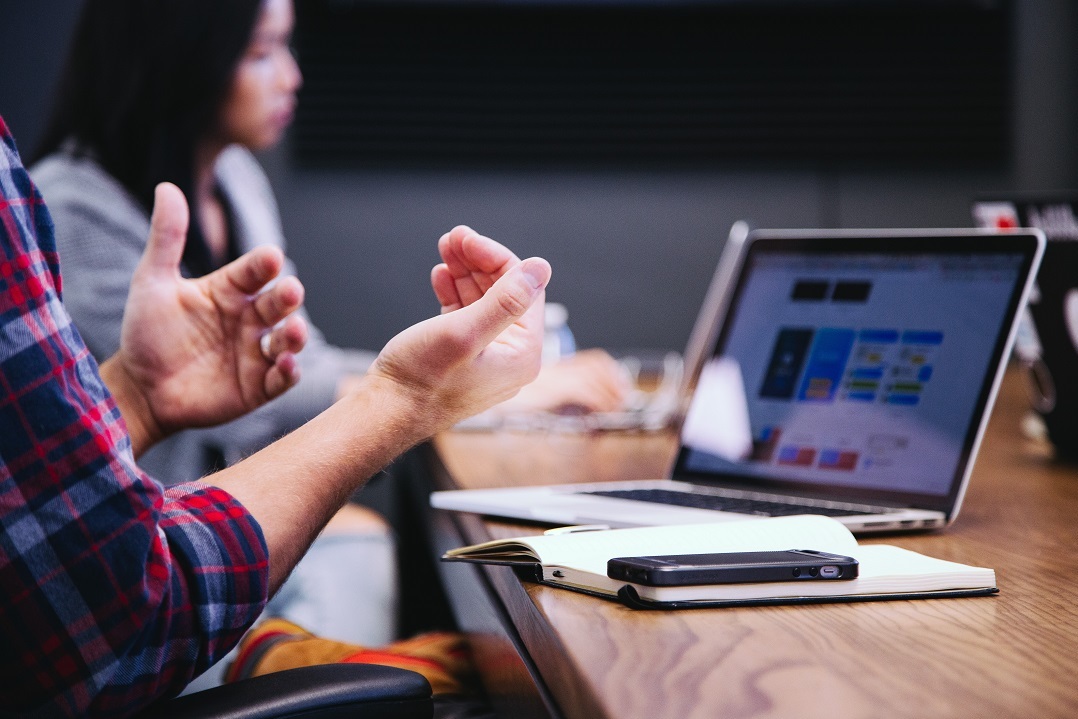 Image Attribution: Headway
The New Dynamic
The primary reason that content and advertising are reaching a new understanding is that content marketing is no longer seen as an optional tactic. In the same way that advertising has long been regarded as a necessary tool for brand awareness, content marketing has become widely accepted as an essential part of the marketing landscape. Now that content marketers have been given a spot at the table, the new challenge comes in recognizing areas of overlap between approaches that can be mutually beneficial for both teams to make the most of spending.
Two clear areas that immediately come to mind are social media and search. Organic search has always been the mainstay of content marketing, while burgeoning social communities make for perfect publication avenues. Through 2020, the majority of advertising spend growth is projected to be funneled towards these two channels. With nowhere to pivot without sacrificing efficacy, content marketers will need to learn how to operate in these saturated spaces.
On the opposite side, advertisers are learning that the content styles and SEO strategies that make for good content hubs also make for healthier landing pages. Rather than the direct, sales-y splash pages of the early 2010s, advertisers are starting to merge their simple conversion forms and above-the-fold CTAs with a bit of brand storytelling or engaging follow-up that goes beyond a conversion.
It's clear that content and advertising are beginning to make nice. So how should content marketers rise to the occasion?
Combining Efforts
As areas of content and advertising overlap become increasingly apparent, small tactical changes might help your team maximize your content marketing budgets. For now, the best opportunities often come from knowledge-sharing in both camps. Some key places for examination might include:
Keyword Research
Content marketers continue to fight for organic reach while advertisers continue to hone their search bidding strategies. While these two pursuits look at highly similar data, the tools they use to examine it are often very different. Content keyword tools tend to be very good at giving marketers an expansive look at the ecosystem of a keyword, and can provide valuable intel to advertisers about potential long-tailed keywords or untapped associated terms that they should consider for their bidding. On the flip side, programmatic keyword tools are highly responsive to changes in market competitiveness, putting advertisers in the perfect position to inform content teams about shifts that might affect the performance of their planned production.
Social Advertising Analytics
Another area where advertisers and marketers could benefit from a shared perspective is by embracing social advertising reporting. In the past, most reporting on promoted and paid ads in social offered little insight beyond total ad impressions, leaving marketers in the dark in terms of how their paid ad campaigns were actually targeting audiences or contributing to specific brand goals like conversions or reach. Now that more brands are embracing paid content promotion and putting real budget behind their creative assets, this siloed, surface level data is not enough.
Unfortunately, native platforms divide paid and organic metrics into two separate spaces, the business manager versus the ads manager, making it nearly impossible for marketers to get a singular, holistic view into how organic content performance impacts their paid strategy.
Evaluating where to invest your resources requires you to evaluate your social strategy as a whole-across both paid and organic on all channels. Therefore, a combined understanding needs to be powered by a social advertising analytics tool that delivers comprehensive reporting for both organic and paid posts across all channels.
Redefining the Funnel
Perhaps the hardest conversations between content professionals and advertisers happen when ROI comes up. Demonstrating the return of content marketing tactics to advertisers (who love neat dashboards with direct conversions) can be a tad complicated at times. What both parties miss out in this competition is that advertising and content marketing meet the needs of different audience mindsets.
Advertising has the reputation of doing more to annoy than nurture, but is great at catching the small percent of your audience who are primed to convert right now. Conversely, content marketing is fantastic at creating experiences and supporting large audiences over time, but the content itself isn't often a destination for immediate purchases. Taking the time to understand where your marketing engine as a whole pushes people at different times can help both content and advertising teams identify places where their resources could be better deployed.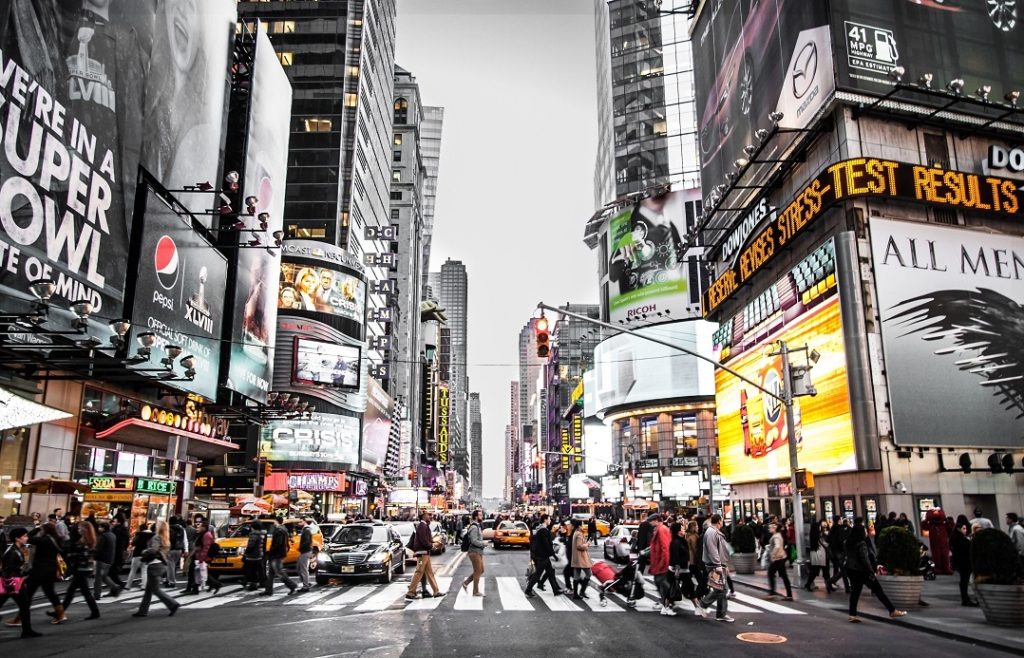 Image attribution: Aaron Sebastian
Get Informed About the Bigger Picture
Whatever part of the industry you're in, the future for your brand is likely one that combines content marketing and advertising into a joint effort. The only way both disciplines will benefit from their unified front, however, is if you're able to effectively communicate trends, insights, or suggestions you're seeing that are relevant to your larger team. With content at the center of all marketing efforts, leaders across every department will be looking to marketers to collaborate on the best ways to use advertising spend to promote organic content and determine which topics and content forms will yield the greatest ROI. Employing comprehensive marketing technology that will not only allow you to measure how your own content is performing, but understand how that performance compares to other brands in your space, means you'll know how to optimize and improve your efforts to fulfill all needs.
In addition to your monitoring efforts, it's equally important to pay attention to the conversations happening throughout your internal organization. If your team doesn't have a forum for all of your marketing professionals to trade ideas, then setting up a regular meeting-of-the-minds might be the most powerful thing you can do to improve your budget. If you haven't set up a channel for rapid information sharing-like a chat service or dedicated email chain-then getting that line of communication open can encourage new levels of nimbleness and dynamism for your teams.
The marketing team territory war seems to be coming to an end, and this means an enormous amount of opportunity for brands that are able to quickly integrate and begin sharing knowledge across the whole of their enterprises.
For more stories like this, subscribe to the Content Standard newsletter.

Featured image attribution: John Schnobrich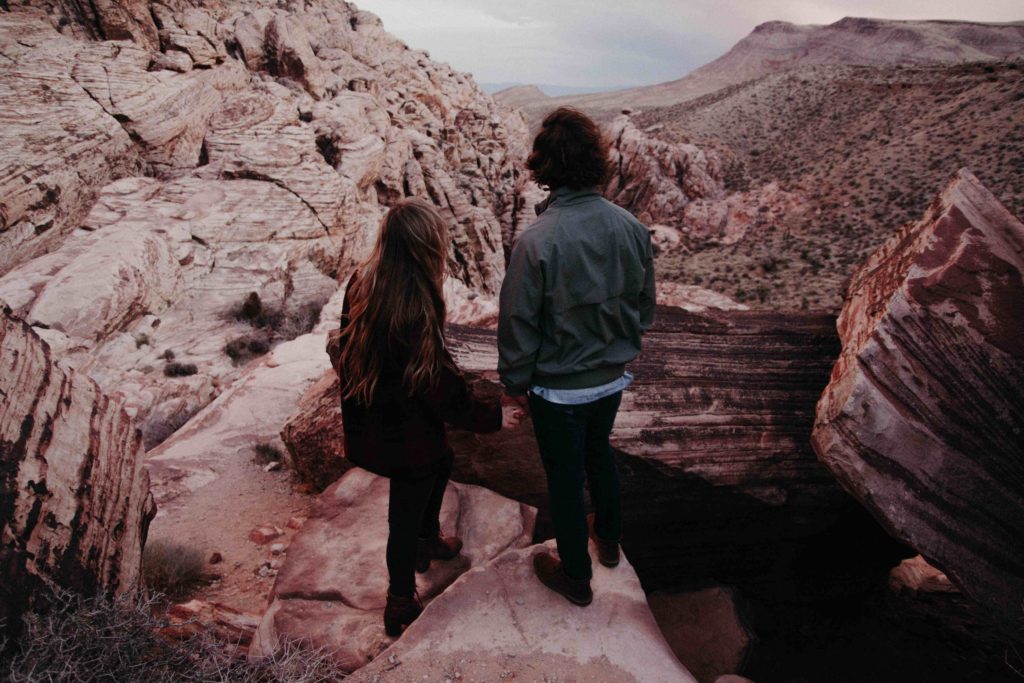 https://www.skyword.com/contentstandard/how-content-marketing-and-advertising-are-combining-budgets-and-best-practices/
https://www.skyword.com/contentstandard/how-content-marketing-and-advertising-are-combining-budgets-and-best-practices/
Kyle Harper