Content Strategy
GDPR and Content Marketing: How Brands Can Benefit From Regulation Compliance
By Bethany Johnson on December 19, 2019
Through most of 2017, analysts warned that General Data Protection Regulation (GDPR) fines would make an example out of large noncompliant firms. These violations were predicted to set back UK businesses alone over $150 billion. As such, everyone began working toward GDPR and content marketing adherence ahead of the May 25 compliance deadline, knowing failure to do so could cost their organization up to 4 percent of its annual worldwide turnover.
Content marketers watched the headlines for investigations and punishments--and sure enough, they started rolling in. Most notably, Marriott received a $123 million penalty in the wake of a data breach, and Google was fined $57 million for its handling of personal data. Additionally, the EU issued Google's parent company Alphabet a whopping $1.7 billion fine for anticompetitive advertising.
These events show just how tremendous the penalties for violating GDPR consent can be, still, many brands don't seem fazed. The International Association of Privacy Professionals reports that the majority of businesses subject to these privacy regulations say they're either far from compliance or will never comply. And for larger corporations, these fees could be seen as mere chump change they're willing to lose in relation to their overall revenue.
But fines aside, we live in a climate where brand trust is everything. As such, companies will need to prioritize privacy in order to develop stronger connections with their audience. Not only that, when GDPR and content marketing efforts go hand in hand, companies can see huge gains in terms of loyalty, reputation, and revenue.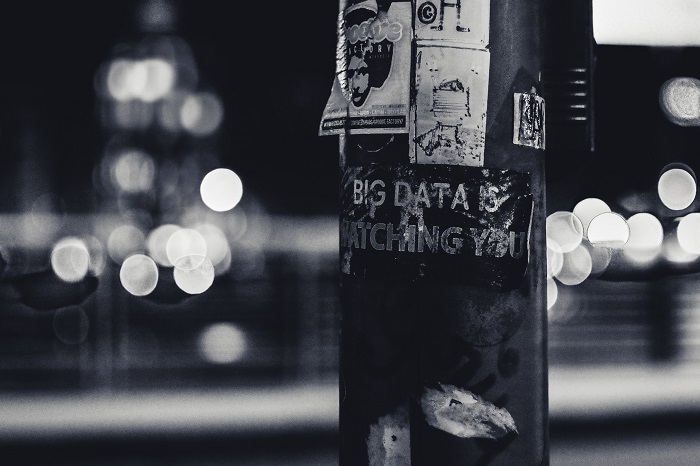 Photo attribution: ev on Unsplash.
How GDPR Adherence Can Boost Your Business
The principles of change management tell us that people--and the organizations they make up--only modify operations for one of two reasons: to avoid imminent, substantial losses or to achieve significant gains. The earliest, most proactive and thorough adopters of GDPR compliance may have changed their ways to avoid potential fines. However, those late to the game are likely motivated by this opportunity to boost their business.
According to an in-depth study from the Capgemini Research Institute, brands that are GDPR compliant and honor privacy are now reporting more success than their noncompliant counterparts across a variety of key performance indicators. Of the 1,100 cross-sector executives surveyed, only around one in four said their companies are compliant. But of those that are fully GDPR compliant, an eye-popping 92 percent said that the implementation of the regulation's provisions gave their business a competitive advantage.
Some of these benefits are obvious and predictable, while others are more surprising. What is wholly unexpected is the consistency of compliant companies' outperformance across all metrics. Here's how five of these findings directly relate to content marketers.
Increased Trust from Consumers
A year ago, 60 percent of CMOs and senior-level marketers said they expected regulatory compliance to hinder their ability to form direct relationships with consumers. After all, there were legacy systems to evaluate and reconfigure, processes to change, and things like GDPR consent forms to obsess over. Decision-makers felt the friction would impede their ability to reach and retain customers--but the opposite happened.
In the Capgemini report, GDPR compliant companies said their new data privacy efforts have had a positive impact on their brand reputation (81 percent) and consumer ratings (82 percent). Both of these spell one huge gain for brands: increased trust. This is what you've already worked hard to establish. And in one sweeping change, your organization can further strengthen this foundation of trust, then continue to nurture it through your ongoing content marketing efforts.
Growing Participation in Loyalty Programs

"Four out of every five compliant organizations said they had driven better organizational reputation and consumer satisfaction, which in turn is translating into high consumer participation in loyalty programs," asserts the Capgemini research team.
When you create and publish content specifically for your target audience, you're investing in the most promising segment of consumers. The more you understand this audience, the more likely they are to reward your efforts with their loyalty--and maybe even as a brand advocate. Your organization's data regulation compliance can help foster their allegiance to your brand, which could span into a fruitful lifelong relationship.
Start by becoming entirely compliant with current and coming legal standards. Then, talk about that journey with your audience through both social media efforts and larger campaigns within your established communications strategy.
Higher Internal Morale
In the Capgemini report, 79 percent of compliant companies said that GDPR adherence had positively impacted employee morale. Now is a great time to remember the immeasurable value of each teammate and external contributor whose experience, technical skills, and intuition perfectly fit your brand's marketing needs.
Whether your department is already populated with such talent or you're in the process of finding those creative unicorns, their morale will be of utmost importance to your strategy's success. If your brand's data protection regulation compliance program isn't on your list of employee satisfaction predictors, then perhaps it should be.
Improved IT Systems and Processes

Cisco's 2019 Data Privacy Benchmark Study concludes that in the last year, of all the businesses that reported one or more data breaches, only 74 percent of GDPR compliant organizations were among them, compared to 80 of companies that were a year away from GDPR compliance and 89 percent of those furthest away from their compliance goals. Furthermore, those GDPR-ready businesses experienced shorter downtime and averaged fewer records affected in those incidents than their noncompliant counterparts.
Capgemini's writers call these benefits "hidden," "secondary," and "second-order," because byproducts like tightened IT systems and fortified cybersecurity aren't revenue. But wise business leaders know that data privacy compliance can, in fact, pave the way to future revenue. There's nothing like heightened data privacy efforts to unite your brand with the consumers who can support it best--in fact, data privacy programs may be the first step to promoting this harmony.
Revenue, Revenue, and More Revenue
Three-quarters of GDPR-ready companies told the Capgemini Research Institute that their compliance had a positive impact on revenue. So how can brands move the needle?
If your content doesn't at some point affect the bottom line, it'll get cut from the budget. Does this mean you need to go back to product-centric disruptive advertising? No. It means you need to use data to connect with willing audiences via experiences, and that these interactions must someday transform curious consumers into repeat, loyal customers.
GDPR consent requirements facilitate this by turning passive targets into voluntary, engaged, reciprocal partners, which is the most important step in the buyer's journey. This is what your marketing team has set out to do from the get-go, so instead of fighting new data protection standards, embrace them as they can demonstrably increase your revenue.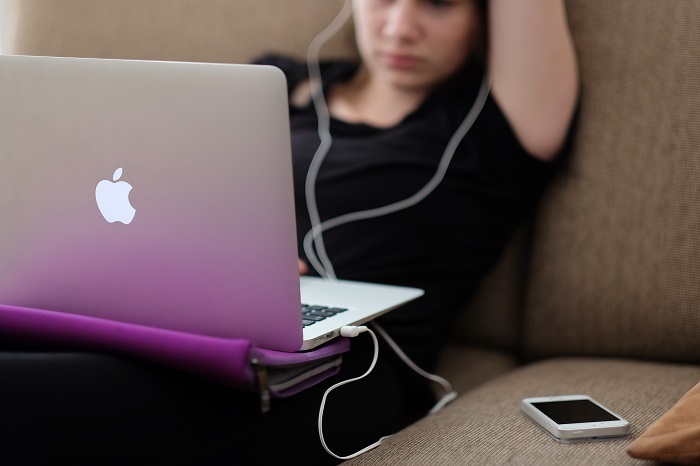 Photo attribution: Steinar Engeland on Unsplash.
GDPR Consent Means More Than Just Avoiding Penalties
The truth is more headline-making GDPR punishments are on the horizon. Supervisory authorities typically take 12 to 18 months to investigate violations, which means all the inquiries that began the day the regulations took effect are just now closing--many of which could come with detrimental effects. Since the law isn't applied retroactively, it makes sense why we haven't seen as many of these large penalties until now. You can follow the United Kingdom's Information Commissioner's Office as it increasingly enforces infractions.
Hopefully, though, you won't champion your brand's data protection program solely for the sake of avoiding fines. Ideally, you'll now consider compliance to GDPR and content marketing with your target audience in mind as the perfect combination for business success. After all, it's always better to change in pursuit of value rather than avoidance of punishment.
Feature Photo Attribution: Muhammad Raufan Yusup on Unsplash.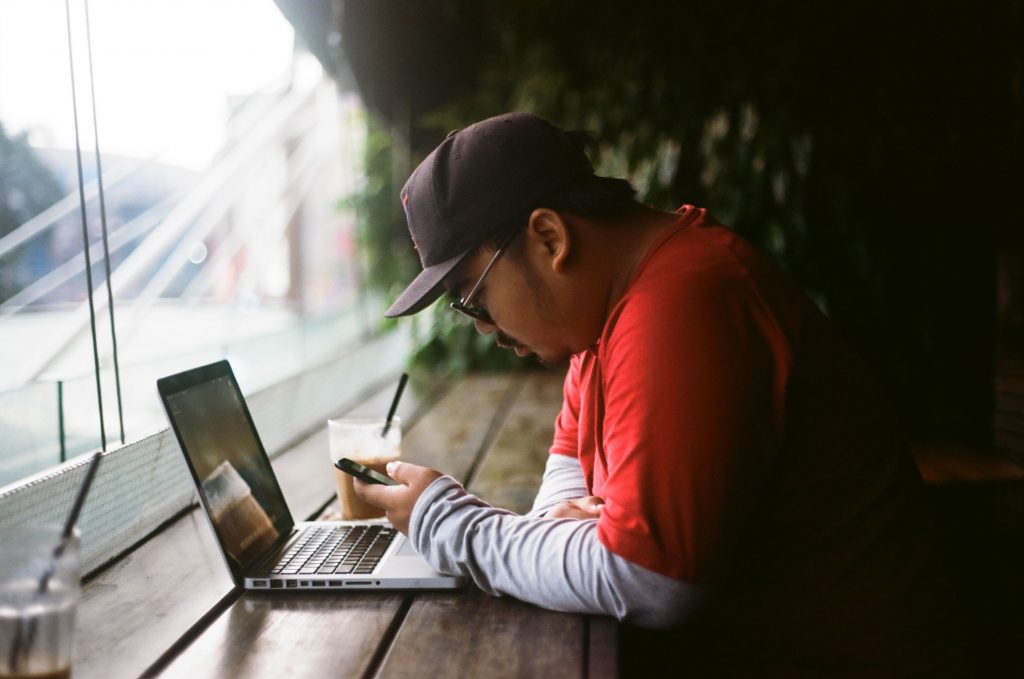 https://www.skyword.com/contentstandard/gdpr-and-content-marketing-how-brands-can-benefit-from-regulation-compliance/
https://www.skyword.com/contentstandard/gdpr-and-content-marketing-how-brands-can-benefit-from-regulation-compliance/
Bethany Johnson