Creativity
Give Your B2B Marketing Strategy a Makeover with Insights from the Beauty Industry
By Liz Alton on February 8, 2019
This year, your-and everyone else's-B2B marketing strategy will have one big focus: customers. From the rise of customer experience (CX) as a key thread that runs across how we do business, to personalized sales through account-based marketing, companies are factoring the customer directly into their business models more than ever before, and brands like Amazon and Apple, which are laser-focused on personalization and the customer experience, have only raised the bar. The fact is that today's customers want every brand-regardless of what space they're in or how large they are-to nail each and every interaction. So as you design your 2019 marketing strategy, ask yourself: How do you connect with customers and individual decision-makers when you're selling to organizations?
In addition to evaluating what your competitors are doing, taking notes from other industries who are getting it right is also key. So what's one unexpected place B2B marketers can look for marketing inspiration? The beauty industry.
Why the Beauty Industry is Relevant to B2B Buyers
Now hear me out. It might seem counterintuitive, but there are strong lessons B2B sellers and marketers can learn from the beauty industry's marketing. Why? Because beauty is big business: Cosmetics and makeup alone account for a $62.5 billion market, reports Statista. On the surface it may look like the buyers of beauty products and B2B items, such as software or tech equipment, are searching for different things, but there are striking connections between these two groups that go more than skin deep.
These buyers share three key traits that marketers can leverage:
Buying Cycles
The buying cycles for both beauty products and B2B services and products tend to be long. As a result, marketers have to be prepared to build connections and foster those relationships over a period of time. That changes the how and the why of your content marketing initiatives.
Heavy researchers
B2B buyers and beauty buyers alike are heavily into education. They're constantly searching for trends, tutorials, and thought leadership. They also spend a significant amount of time in the awareness stage of getting to know brands. As a result, brands are pushed to respond with a high volume of quality content, distributed on a range of channels.
Customer loyalty
Both beauty and B2B buyers tend to be demanding, but loyal. Once they come to really know and trust a brand, they can turn into lifelong, profitable customers. Brands can respond by developing content that fosters relationships over the long term.
What steps can brands take to capitalize on this?
Navigating Longer Buying Cycles
Both B2B brands and beauty brands share a common challenge: they tend to have longer buying cycles.
Take, for example, a recent search I did for skincare products. After years of using drugstore products, my dermatologist suggested going a bit more upmarket. He gave me some recommendations, and I set out to research them like it was my job. I had some specific criteria: clean beauty products (with few chemicals); good for anti-aging; and compatible with dry, sensitive skin. Miracle in a bottle also wouldn't hurt.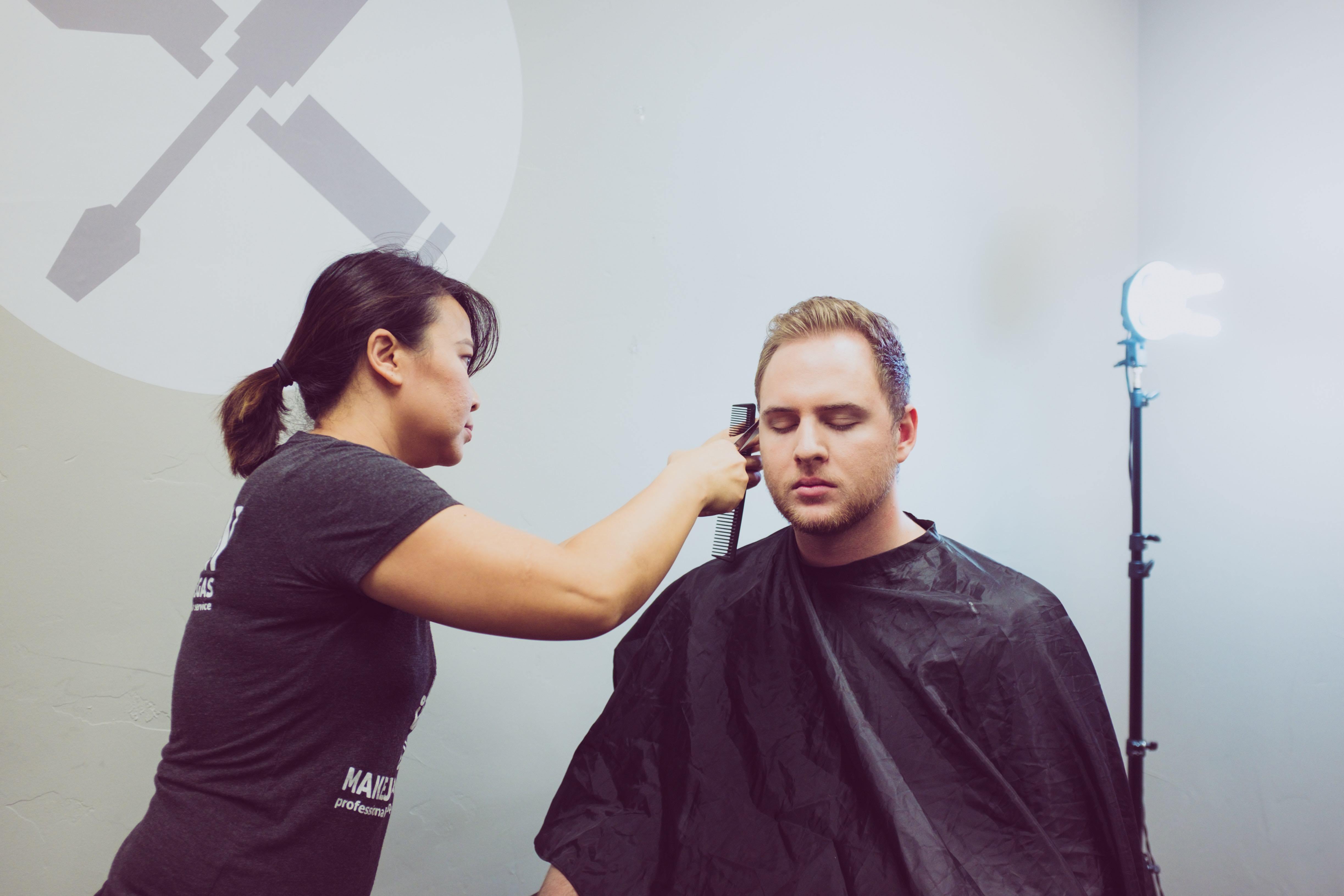 Image attribution: NeONBRAND
After studying multiple brands, I narrowed in on one: Tatcha. From there, I did some deep research on the beauty line, read reviews, and consumed a bunch of content the brand had created before I made the leap.
Two things won me over. The first was the consistently good reviews its products received from customers and beauty reviewers alike. The brand strategically presented this information and made it easier for me to encounter this social proof over and over again as I looked at its products. Tatcha also devoted an entire section of its website to what they call the "Purity Promise," which includes information on the company's history, tips for getting more out of its products, and takes a deep dive into its clean beauty philosophy.
The same process is true in the B2B world. As Customer Think notes, B2B buying cycles are getting longer. With crowded markets and a world full of options, buyers need to narrow in on what brand is best for their needs and then decide between product lines. Their research highlights several reasons why these buying cycles are longer:
More stakeholders are involved in the buying process.
More thorough ROI assessments are being conducted before making purchases.
More brands are being considered.
More sources are consulted during the research process.
Sound familiar? Brands have done an outstanding job in the B2B sector addressing these factors. For example, take a closer look at Samsung's strategy of developing industry-specific landing pages. Their hospitality tech page is laser-focused on the needs of brands that deal with tourists. They highlight high-level hospitality tech solutions, take deep dives into specific use cases, round up targeted case studies, and make it easy to buy directly or contact a sales rep who understands that space. No matter where a buyer is in their research or what information they need to bring back to the purchasing committee, winning brands are working to make that final decision process easier than ever.
Heavy Product Research
Today's consumers want to be informed, which means both beauty and B2B customers end up spending a significant amount of time researching and consuming brand content.
One particularly effective beauty industry marketing strategy is to share product research content on a variety of different channels. Beauty industry brands have embraced both video and social-friendly content. Consider the case of the tutorial.
Today, it's possible to learn everything from using eyeliner to nail the 1970s cat eye look, to how to contour better than a Kardashian. One brand that stands out is Warby Parker, which is at the intersection of beauty and fashion and sells trendy eyeglasses.
They offer a wide range of diverse content on their Twitter channel, turning it into a major asset in a few key ways. Warby Parker's social team constantly interacts with customers, retweets their content, and shares a range of their own original content with a fresh, fun twist. For example, they recently enlisted a family to show off their latest frames for a campaign on the platform. In addition, they run @WarbyParkerHelp, where customers can send over pictures of different frames they're trying on and get an expert to consult them on which ones look best.
Winning B2B brands apply the same concepts, supplying diverse, helpful content and custom assistance to help nurture prospects through long, and sometimes challenging, buying experiences.
We released a whole bunch of new frames earlier this week and asked the #PapiJuice family to help us show off Madeleine, Morgan, and Butler from our Spring 2019 collection! See more: https://t.co/leJzh7adVo pic.twitter.com/w5lxqdQlqs

- Warby Parker (@WarbyParker) January 11, 2019
Hiring one for a major project is a significant investment. It means months, or even years, of working together, and can range from a six-to-seven-figure venture. For decision-makers, that means you have to make sure you're hiring the best of the best, who will understand both your industry and the current landscape.
In part, consultants win with the results they generate, which helps build a strong reputation. However, content also plays an important role. Management consulting firm McKinsey & Company, for instance, has a homepage which features "Insights," a publication that explores everything from how supply chains are shifting to the ways diversity can help deliver better results. Publications like this one, as well as research and commentary, take a deep dive into both larger business issues and specific industry concerns.
This firm also develops content that speaks directly to selected audiences. Consider the "Executive's Guide to AI" interactive. Users quickly get up to speed on the difference between deep learning, machine learning, and AI. Users get overviews, with breakdowns of technology types and links to relevant use cases. The interactive can help an executive quickly get up to speed on topics that matter, while also understanding more broadly how AI can grow their business. From here, they're likely to move into white papers and other long-form content. And what happens when they're ready to hire a consulting firm to road map an AI implementation for their organization? They're likely to remember a brand that partnered with them through content, like McKinsey & Company, and made it easy to understand how specific technologies helped their businesses grow.
Strong Customer Loyalty
Both beauty and B2B customers exhibit strong customer loyalty-and once they're captured, they make lifelong investments in a specific brand's products that work for their needs.
Let me tell you a little love story. It's about Kerastase hair products. The first time I saw them, I balked at the price. But after using a sample, my hair was the shiniest it had ever been. While I'd keep buying these products on love alone at this point, Kerastase has done a great job of nurturing a daily connection through its marketing content.
Take its newsletter, for instance. Daily, I get an email that I almost always read. It usually features product info, deals, incentives to buy, and tips and tricks. This outreach has personally helped me trust the brand further and has also come in handy when tacking hair dilemmas. One example: When my hair suffered following an overenthusiastic coloring appointment, I needed to change my hair routine-stat. Where did I immediately go for help? Kerastase's website.
In B2B, brands can foster the same loyalty by becoming the trusted source for buyers facing challenges. They can do that in part by using content as part of their B2B marketing strategy to cultivate trust and deeper relationships with customers.
Wix is an example of a brand that does this well. The software platform is a drag-and-drop style website creation platform. With pre-designed templates and an easy-to-use interface, it's a solid choice for small businesses making the leap to digital marketing.
In its marketing materials, Wix takes a strong community-focused approach to building relationships. Its blog offers thought-driven pieces and trend roundups that help people address issues related to their website creation, such as what to do for a logo or how to get started with SEO. But Wix doesn't stop there.
Its Stories section of the website features real customers through the lens of offering actionable content. And an initiative called "Wix on the Road" is a series of workshops and meetups the company hosts around the country to help customers get more done. There's even a network of vetted designers who can offer feedback on using the platform. In a nutshell, this is a brand that anticipates different elements of the ongoing customer experience, then uses content and events to satisfy customers' unique needs.
By looking at examples each of these different brands has to offer, it's easier to create a beautifully effective B2B marketing strategy. Beauty industry marketing wins by really getting to know their customers and then taking aim at delivering what they need across the buying experience. For B2B brands, the message is the same: you can build trust, stand out from the crowd, and turn a single purchase into a profitable lifetime partnership by starting with one place-your content marketing strategy.
For more stories like this, subscribe to the Content Standard newsletter.

Featured image attribution: Shari Sirotnak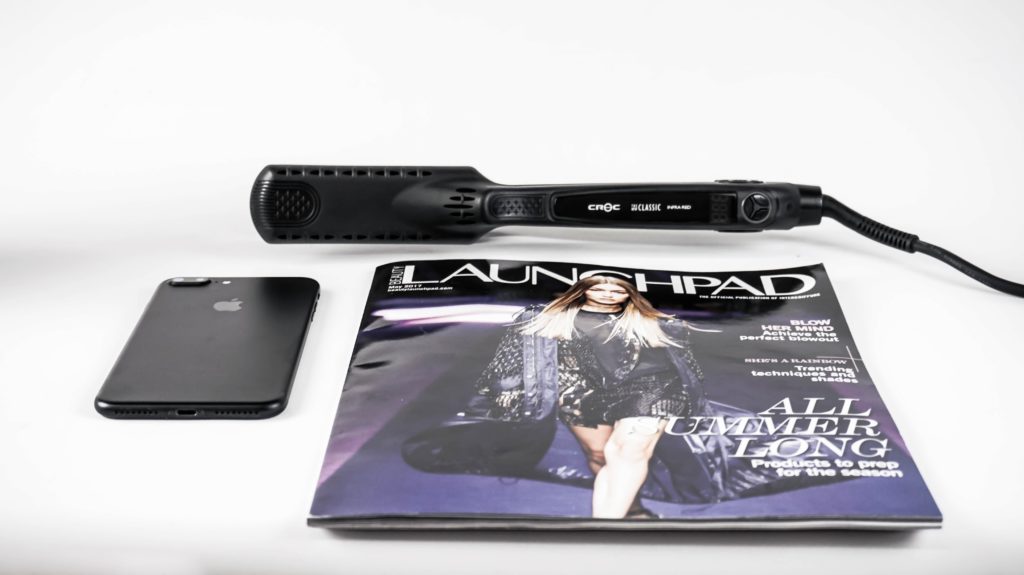 https://www.skyword.com/contentstandard/give-your-b2b-marketing-strategy-a-makeover-with-insights-from-the-beauty-industry/
https://www.skyword.com/contentstandard/give-your-b2b-marketing-strategy-a-makeover-with-insights-from-the-beauty-industry/
Liz Alton