Creative Thinking
Hallmark Has Holiday Marketing on Lock—But Their Content Marketing Tells Stories All Year Round
By Taylor Holland on October 19, 2018
When it comes to holiday marketing, Hallmark has a pretty obvious advantage. As the country's oldest and largest manufacturer of greeting cards, the brand is practically synonymous with holidays, especially Christmas. Over the past century, Hallmark has cornered the Christmas ornament market with its Keepsake Ornament line, and since 2008, the Hallmark Channel has made 136 original Christmas movies, according to the Wall Street Journal. This year, the network and its sister channel, Hallmark Movies and Mysteries, will add 36 new titles to that list.
Yes, it's safe to say that Hallmark gets Christmas, but that same brilliant brand storytelling is not confined to a single season. Year round, Hallmark's content marketing strategy is all about caring.
"Great creative taps into a broader cultural need that only your brand can fulfill," says Ann Herrick, marketing director at Hallmark Gold Crown. "In recent years, we've seen a huge empathy deficit in the world. It's the numbing effect that is a byproduct of the increased tensions surrounding our differences, whether they're political, racial, religious, or sexual preference. We feel like Hallmark is uniquely positioned to talk about caring by focusing on what we all have in common and how caring can ultimately bring us closer together. So every piece of content around the holidays and beyond, should serve to champion, facilitate, and inspire more caring-along the way, elevating Hallmark from a card and ornament company, to a caring company."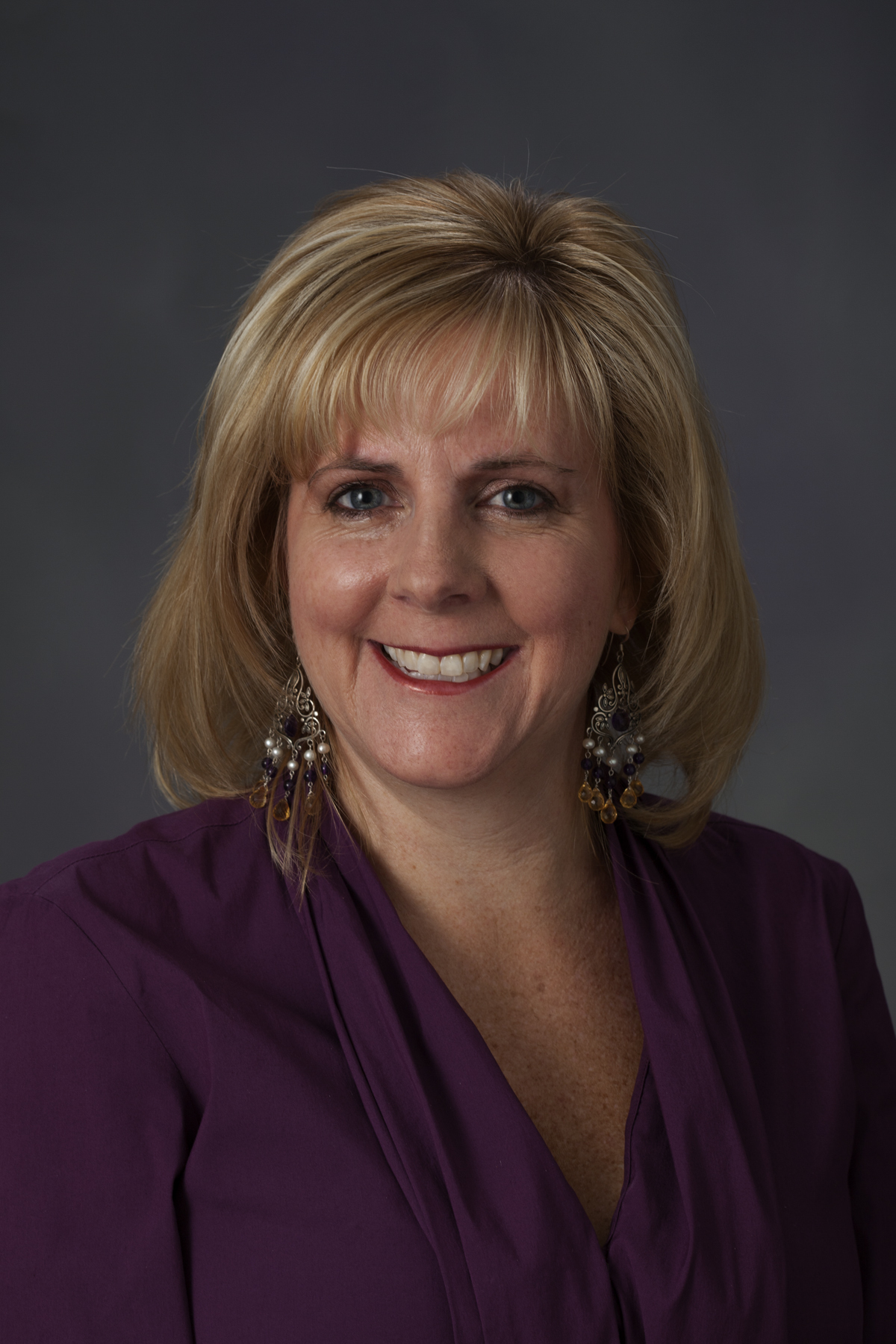 So what happens when you combine Hallmark Gold Crown's #CareEnough campaign with the company's legendary Christmas spirit? Incredible holiday marketing lessons other brands should add to their own wish lists.
Celebrating Caring Communities
Although most American brands wait until after Thanksgiving to tell Christmas stories, Hallmark Gold Crown launched its holiday content in mid-October. That makes sense, considering the Hallmark Channel's "Countdown to Christmas" original movie marathon begins October 27. But while most of these movies will focus on romantic caring, Hallmark Gold Crown tends to focus more on familial caring, communal caring, and-in the case of this year's holiday content-parental caring.
In "Griswold," a father inspires memories of National Lampoon's Christmas Vacation when he repeatedly tries (and mostly fails) to stage the perfect Christmas lights for his family.
"Countdown" stars an impatient and clever kid who discovers a loophole to make Christmas come early.
"Working Mom" is a heartfelt homage to single parents, their support networks, and the children they work so hard to provide for.
Finally, "News" features a real-life lesbian couple who get the call they've been waiting for, just in time for the holidays. (Warning for sentimental criers: You might not want to watch this one at work.)
"These stories represent a key element of Hallmark Gold Crown's digital and social-led holiday marketing efforts," says Herrick. "Each is inspired by our #CareEnough initiative, which encourages our audience to find small, yet meaningful ways to show the people in their lives and communities how much they care. The holidays are the perfect opportunity to celebrate meaningful moments, share memories, and show care. And this messaging comes through in our creative."
Tips for Holiday Marketing Planning
This December marks the 21st Hallmark anniversary for Herrick, who has worked in a variety of marketing roles and divisions. She's spent the last three and a half years in her current role supporting Hallmark Gold Crown stores-the company's network of independently-owned card and gift specialty shops. Along the way, she's learned a lot about Christmas, caring, and consumers.
Here's her best advice for other content marketers-whether the stories they tell are seasonal or evergreen.
1. Know your customer
Understanding your audience is Marketing 101. But Hallmark doesn't rest on its research laurels. Instead, the company keeps refining its approach as its audience evolves. For example, the #CareEnough initiative is only three years old, but the brand recently conducted extensive ethnographic and qualitative research to better understand its customers and how Hallmark can add more value throughout their journey.
"All of our current digital work was born from this undertaking," says Herrick. "Out of that research, we really learned about some distinct differences in our consumers' caring behavior that enabled us to refine our brand target and our brand promise. Our design target is a Caring Connector-a woman who has a deep belief that life is inherently good and people who care for relationships hold the world together and make it a better place. She holds her relationships. She takes pride in her ability to perceive the needs of others. She welcomes and cultivates new relationships. Not everyone can see the relationships the way she can, so she puts in the effort to keep relationships resilient and helps them grow.
"That research also helped us refine our brand promise-'Hallmark helps you live a caring, connected life full of meaningful moments.'"
Of course, market research isn't the only way for brands to learn about their audience. Social media can also yield valuable insights.
"One of the things I love about social media is the ability for the consumer to actually share in real-time-as she's seeing the storytelling-what she thinks and what she's experiencing. Our marketing team literally reads every comment from every customer because they are essentially providing us insight about what they love about the brand, what they think of the content itself, and how it affects their lives, which is amazing.
"How many brands can say a consumer watches your story and then wants to open up and tell you about their story? Then they will tell us about their experience with Hallmark products. Not only is this useful from a campaign perspective, but I share all of that with our product development team."
2. Relate through stories
Herrick says that once brands have done the work to really understand their audience and how they can help that audience, they can craft content that's more authentic and relatable. And the most relatable content is usually a great story.
"I really think that storytelling is the best way to make our product authentic and relatable," says Herrick, "and that's why you see the range that we represented in these four holiday spots. 'Countdown' is very relatable for parents with small children. The Clark Griswold spot taps into the desire that parents and grandparent have to plan the perfect Christmas, while reminding them that the perfectly imperfect moments are the ones you remember throughout the years. And the 'Working Mom' spot is more of an always-on insight about single and working moms, but also very relevant at the holidays because the product that we were sharing was an ornament that could commemorate what was going on in her everyday life with her child."
Herrick says picking a favorite among the four holiday stories is kind of like being asked to pick a favorite child, but "News" is the one that resonates most with her.
"My husband and I are unable to have children, so adoption was an area that we explored. Ultimately, we decided that our lives were pretty fulfilled already through our nieces and nephews and a second cousin who was kind of raised as our son. But having considered adoption, seeing that struggle and then seeing the joy, that really resonated with me. Even for moms who know the joy of having a child versus adopting a child, I think it's still very relatable, and that's what I really love about this body of work."
3. Personalize your approach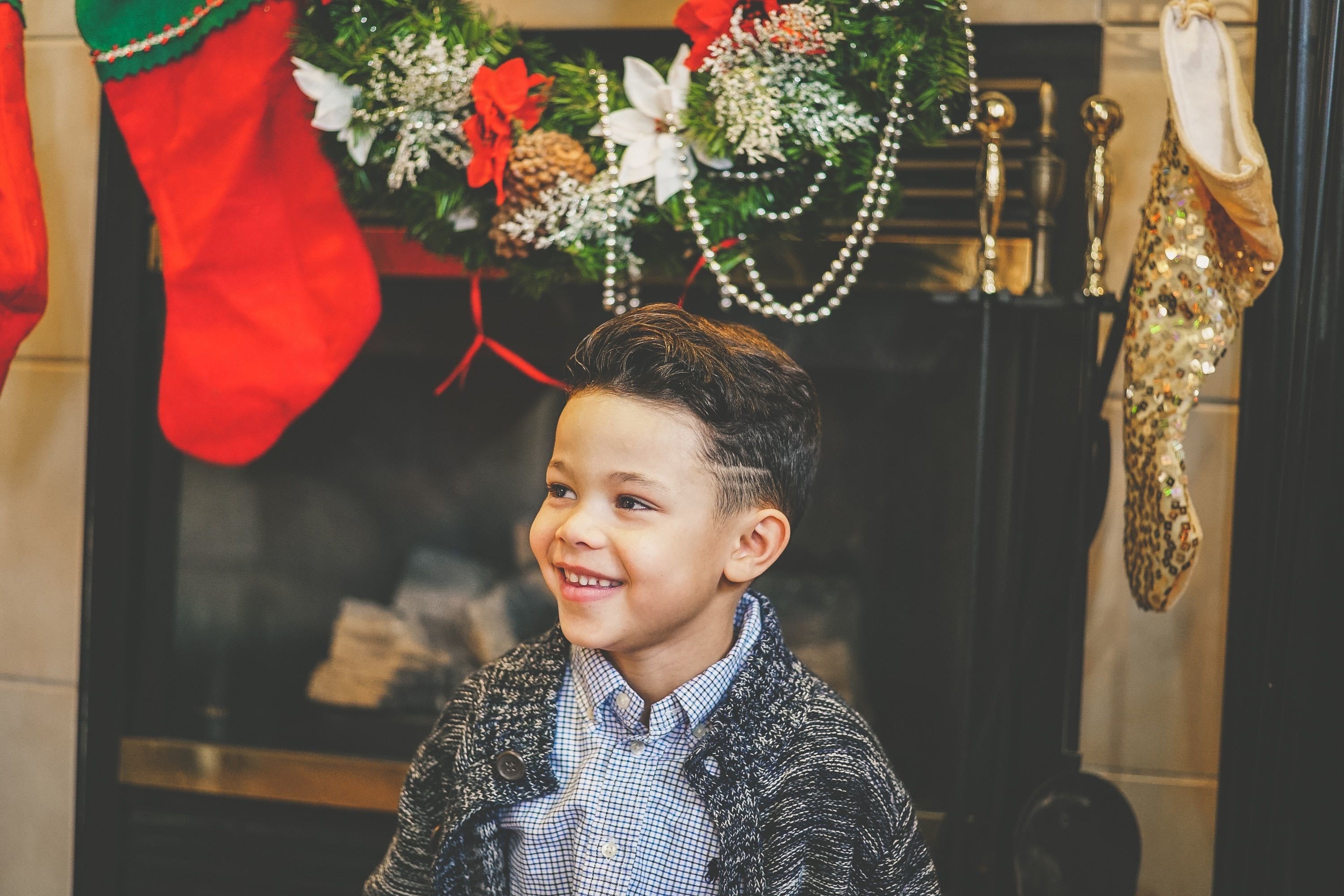 Image attribution: Chris Benson
Hallmark Gold Crown utilizes dynamic media to serve specific stories and product recommendations to individual customers.
"We know our consumer behavior by what they've bought from us at dotcom, or if they've visited our site. So we're personalizing our content to her based on these needs. Over the last few years, we've also done a lot of work towards understanding what we call passion targeting.
"For example, if we have a new mom, we can go find her across channels and sites that she's already at and visiting daily, and show her the Baby's First Christmas ornament that was featured in the 'News' story. Or for audiences with a passion for Marvel characters, we can serve them a range of ornaments and gift items relevant to that passion. We have also tailored communications tightly to the media strategy, with retail messages that encourage users to return to their abandoned carts on Hallmark.com, or reconsider an ornament they recently looked at. So our approach relies very heavily on our ability to find her, understand her needs, and deliver her a very personal message."
4. Think omnichannel
Speaking of finding customers, Hallmark has invested heavily in digital marketing across channels. Along with the four Christmas stories, Herrick's team has created a full suite of digital Christmas content-including more video content, six-second YouTube bumpers, and Instagram stories that serve to entertain consumers while inspiring them with new ways to use Hallmark products.
"Our marketing is focused on reaching the right consumer with the right message at the right time," says Herrick. "We all know consumers spend a lot of time online, so our marketing efforts certainly reflect that, and we have a presence across many different digital channels. Social channels are very important to our marketing strategy-both organically and through our paid media plan. We also run commercials on the Hallmark Channel and partner with them for on-air integration. And because we are a greeting card company, we still send cards to all our Crown Reward members and other loyal customers every year."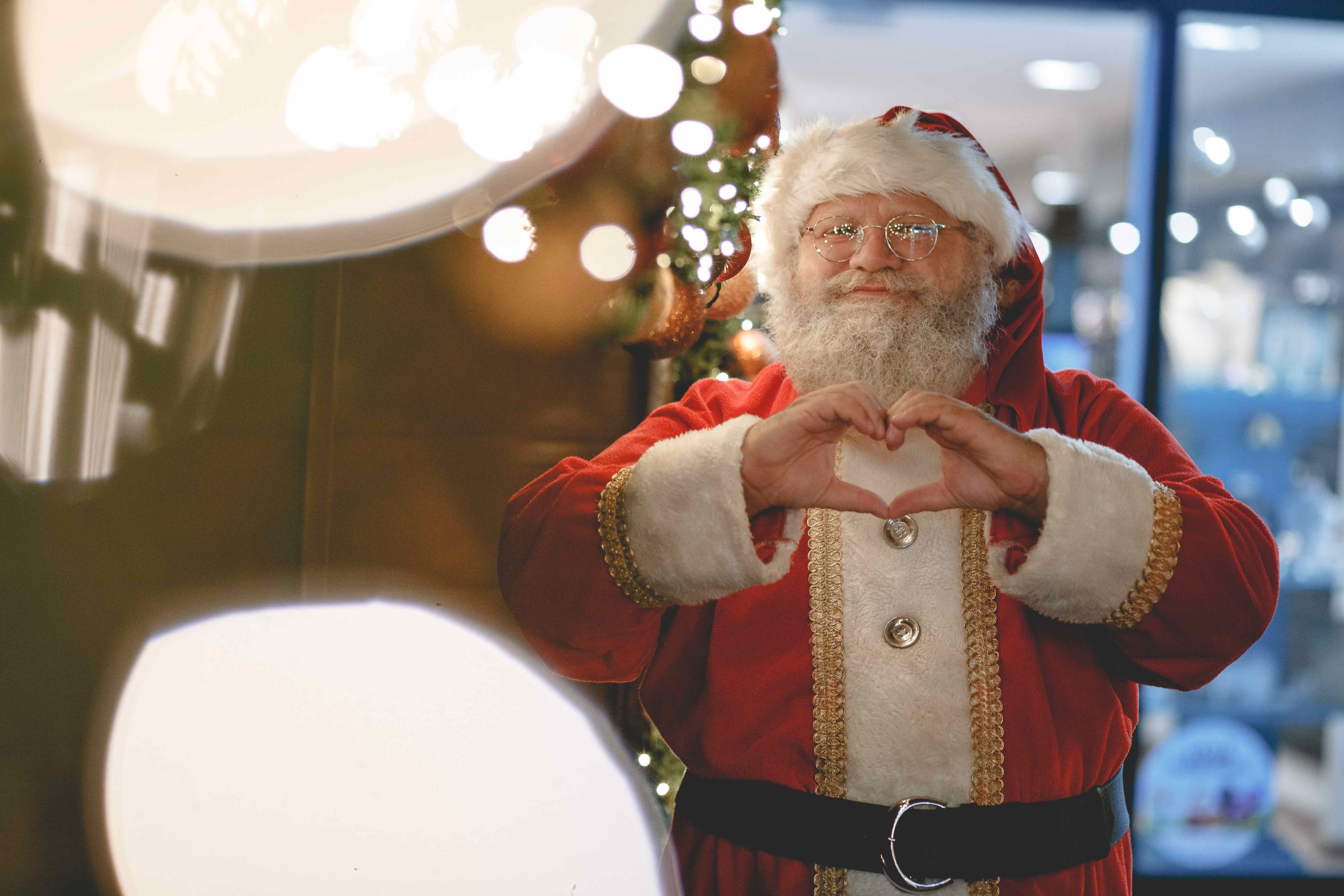 Image attribution: Guilherme Stecanella
5. Measure success
Hallmark has sophisticated analytics tools, but very simple metrics. Herrick and her team pay most attention to these areas of measurement when analyzing the success of their efforts:
Attract: finding the customer on her preferred channel
Engage: inspiring the customer to share content and/or visit the brand's website
Convert: driving sales online and in-store
"We've been very successful with this approach," says Herrick. "Looking at both online and offline sales over the past three years, we've really been able to optimize our plans-both in real-time when the campaign's live, as well as taking the year-over-year data on what content is performing and ultimately driving against attract, engage, and convert."
Because Hallmark is a privately held company, Herrick can't share specific sales performance data. "But let me tell you, it's working for us," she says. "We are seeing good online sales, but even more importantly, we're seeing offline sales as well, and we're seeing that our marketing is contributing to both. We have a very healthy Gold Crown network of stores and online business. Our specialty retail business is strong."
For more stories like this, subscribe to the Content Standard newsletter.

Featured image attribution: Chris Benson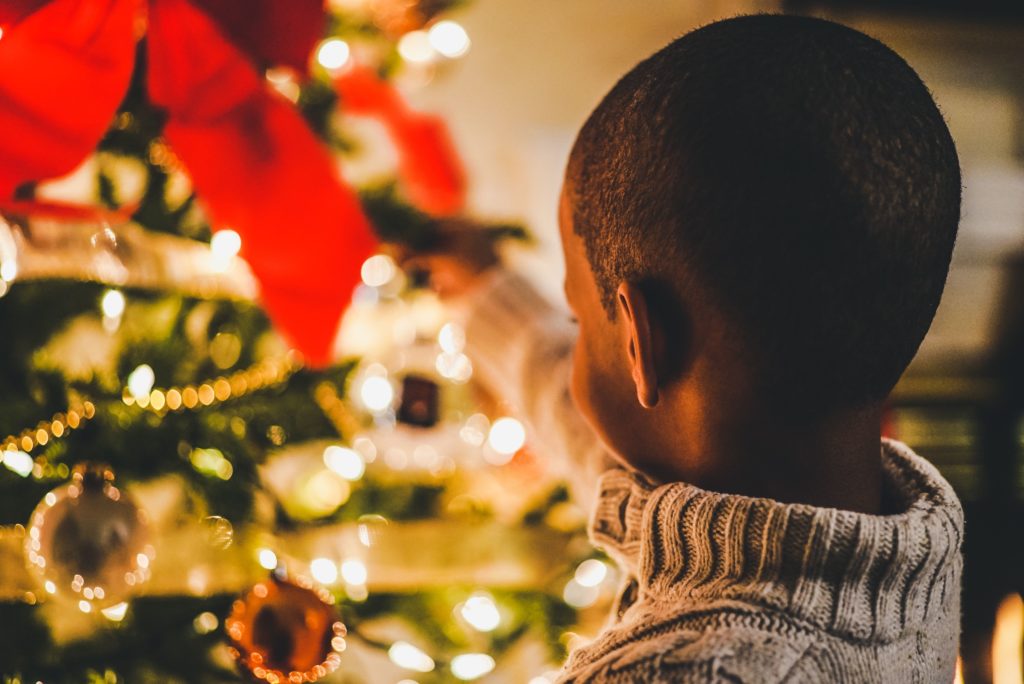 https://www.skyword.com/contentstandard/hallmark-has-holiday-marketing-on-lock-but-their-content-marketing-tells-stories-all-year-round/
https://www.skyword.com/contentstandard/hallmark-has-holiday-marketing-on-lock-but-their-content-marketing-tells-stories-all-year-round/
Taylor Holland