Creativity
How B2B Firms Are Creating Interactive Content to Connect with Customers
By Liz Alton on May 9, 2018
Interactive content can get a bad rap, especially in the business-to-business world. It's often viewed in stark terms by its limitations: either quirky quizzes targeted at consumers that don't translate to high-value business sales, or overly complex infographics that muddy the waters on key strategic issues.
Enterprising B2B marketers know that while interactive content can fall flat, its potential to engage customers and stand out makes it a worthwhile investment.
As users migrate to mobile devices for digital activity and seek a more active role in brand interactions, B2B marketers are consistently looking for ways to develop more interactive content. It can be a key strategy for shifting the conversation and forging more personal connections with audiences. As Forrester writes, "Interactive content (i.e., online assessments, calculators, and quizzes) helps B2B marketers shift from explaining to conversing. [. . .] Interactive tools . . . help to create an across the table approach at scale."
For B2B marketers who want to incorporate more interactive content into their marketing plans but aren't sure how, here's a deeper dive into the business case and a closer look at three examples of brands using interactive content to expand meaningful conversations with customers and prospects.
The Business Case for Interactive Content
In B2B, a shift away from the traditionally successful forms of content-white papers, testimonials, and blog posts-often requires a solid business case. Stepping into interactive infographics, choose-your-own-adventure videos, and virtual reality assets has to be based on a solid rationale that it will increase sales, demonstrate thought leadership in a new way, or open important conversations with the market. If you need the data to back up your interactive content push, here are a few key pieces of information you shouldn't ignore:
Forrester found that in a survey of 200 IT and line-of-business professionals, "two out of the top six content sources they prefer to read/use are interactive content tools."
The Content Marketing Institute reports that 81 percent of marketers find interactive content more attention grabbing than its static counterparts.
Seventy-five percent of marketers use interactive content for education, and 59 percent use it to engage their customers, says additional research from the Content Marketing Institute.
If you're ready to dive into interactive content marketing, here's a closer look at how brands are achieving their goals:
Tell a Story Your Customers Will Love
Imagine that you're a content marketer on the hunt for compelling examples of B2B interactive content. You sit down at your computer, fire up Google, and begin the search. Eventually, your search takes you to the Content Standard, where you begin to read a helpful article.
Fictional storytelling-especially when combined with a "choose your own adventure" feel-can help immerse prospective customers into the storyline you're creating. One approach that IBM Mobile has used to make their interactive content stand out is brand storytelling-in the form of fiction. In their interactive video experience OUTAGE: A Take Action Film, users are immersed in a narrative. The main character is an engineer who works the night shift at a city power plant. As a storm rolls in, the monitors stop working. What will the user (as the engineer) do? Ultimately, their series of choices lead them through four scenarios with seven different outcomes.
Using fictional narrative techniques in interactive content offers several benefits. You can really engage audiences and pull them in for a deeper level of interaction with your brand and ideas. It's also a natural way to expose them to critical ideas in a more emotionally impactful way. Catchy storylines build curiosity and buzz around products, brands, or ideas.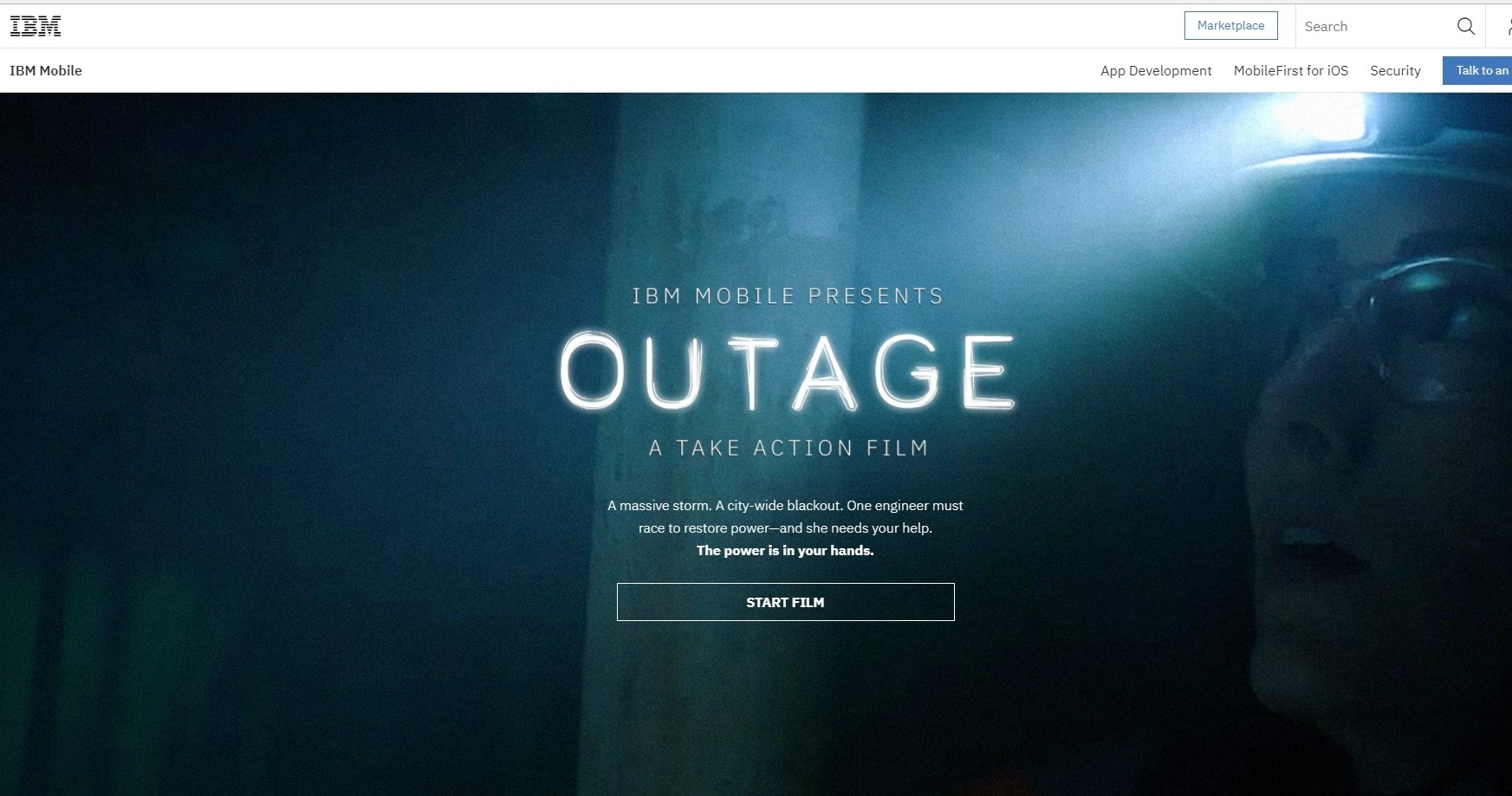 Educate Your Customers on the Possibilities
Selling products or services in a niche that's hard to understand or navigate can create challenges for B2B firms. Communications provider Vonage has addressed this challenge with an interactive infographic that walks managers and business owners through the different elements of unified communications. How can a better communications platform help their business? And what pieces should they be looking at, from collaboration software to VoIP software?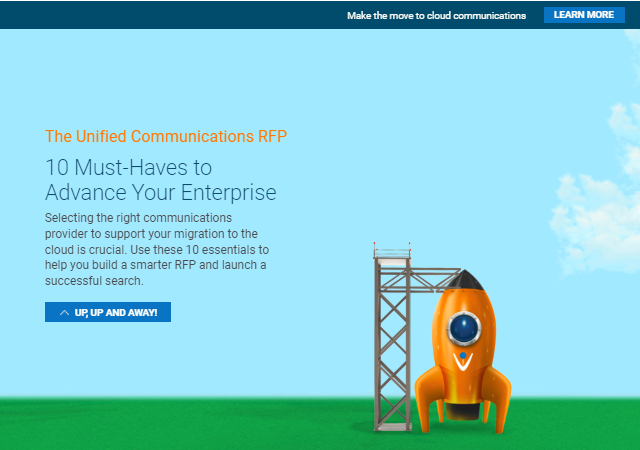 There are several things brands can learn from this example when creating interactive content:
Focus on a topic where users are seeking more information.
Select a style that can break down information into digestible bites.
Choose an interactive style that helps convey motion toward the goal of learning, and integrate meaningful visual signage that lets users know they're nearing the end of the animation.
Assessments for Vetting and Categorizing Leads
In today's content marketing landscape, B2B firms are using high-value content to drive downloads and attract leads for their sales departments to track down. Assessments and interactive infographics can be help users answer more than "Which Avengers Character Are You?"
In fact, companies like Runzheimer International, a mobile workforce management company, are using interactive assessments to help educate potential customers. In the process, they learn more about a customer or lead's business. This information enables them to provide customized quotes, targeted content to their interests, or simply routing their information to a sales rep who handles the line of business they're interested in.
In order for this to work, companies have to keep three key elements in mind:
Choose a business topic that truly matters to your audience.
Gather the information needed to help your sales reps, marketing department, or other internal organizations make customized recommendations.
Provide quiz-takers with helpful information as a result of taking the test that truly helps inform business decisions or educates them in a meaningful way.
Interactive infographics and other visual content can help B2B marketers build deep, meaningful connections with their audiences. Whether your goal is to educate or entertain, creating interactive content can help vet potential leads, share information on challenging topics, or show an audience that you deeply understand them. Begin with one test piece to see how it resonates with your audience, and from there you can develop a sophisticated stream of interactive content.
For more stories like this, subscribe to the Content Standard newsletter.

Featured image attribution: Linda Söndergaard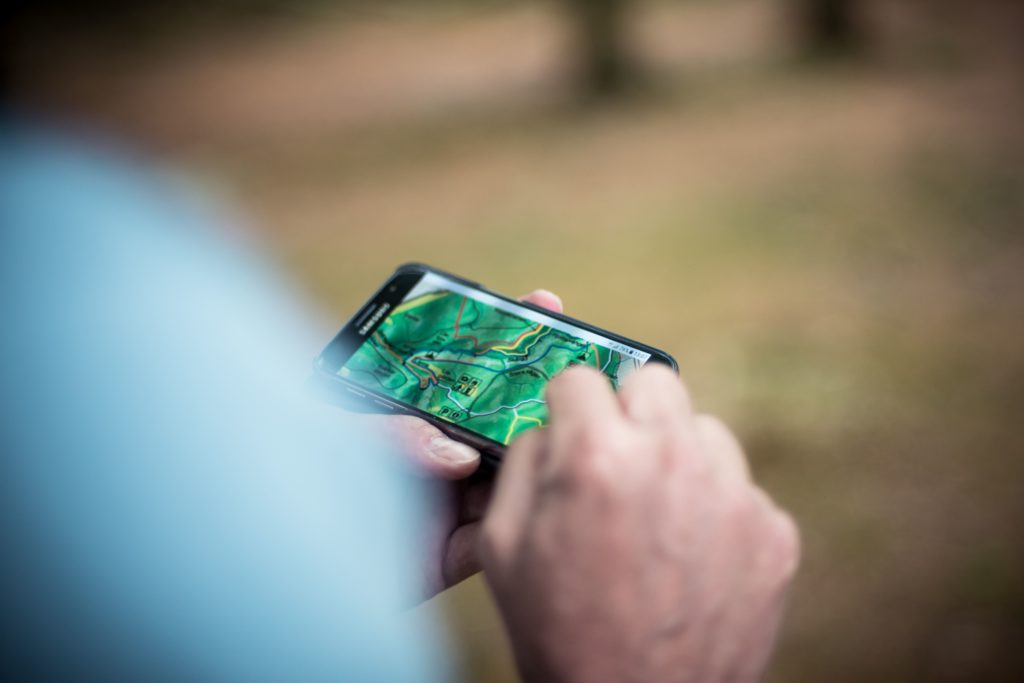 https://www.skyword.com/contentstandard/how-b2b-firms-are-creating-interactive-content-to-connect-with-customers/
https://www.skyword.com/contentstandard/how-b2b-firms-are-creating-interactive-content-to-connect-with-customers/
Liz Alton