Creativity
How Brands Are Improving Customer Experiences in the Travel and Hospitality Industry
By Liz Alton on March 18, 2019
Technology has been steadily improving customer experiences (CX) across a breadth of industries, with travel and hospitality among them. But to truly see how CX marketing is changing how we vacation, consider how we now book trips. What once started with a trip to a local agent, who you entrusted to take your needs and wants-and hard-earned cash-and translate them into the excursion of your dreams, now begins with an interactive online experience where consumers can not only consider reviews from other travelers, compare prices, and even live chat with customer service representatives, but they'll also get tailor-made recommendations on when best to fly, package deals to consider, and inspiring and informative marketing content on locales when they're booking their trip on their own, straight from home.
Sounds good, right? But what exactly is CX? I'm partial to this definition from HubSpot, which looks at both the context of CX and what brands must do to create it: "If customer experience (CX) refers to the sum of every interaction a customer has with a business, both pre- and post-sale, the customer experience strategy defines the actionable plans in place to deliver a positive, meaningful experience across those interactions."
So how have technology and customer-centric marketing converged to improve CX in both travel and hospitality, and what can brands learn about improving customer experience from their example? Let's dive in.
The Travel CX Is Not a Static CX: Prepare for Dynamic Customer Journeys
Technology is changing everything, from the way we book trips to how we experience destinations on the go. Think about it: You get a week off, so what are you going to do with it? A few years ago, you would have called a travel agent and said something like "I want to go to Ireland," or "I really like vacationing by the sea. What's on sale in June?"
Today, you talk to friends. You read travel guides. You browse TripAdvisor. And then you start searching-online. Maybe the bleak winter has left you tired and uninspired and you're determined to get to Hawaii. In today's market, you could end up at a branded resort on Waikiki, Airbnbing a spare room on a farm on Oahu's north shore, taking a luxury cruise through the islands, staying on a houseboat, or booking a B&B package with a car rental. From the way you learn about the options available to you, to the ways people experience activities, all aspects of the travel experience have completely shifted as a result of CX marketing.
In large part, the customer journey has shifted from a chance to pick a standard trip to an opportunity to design a unique adventure. And in this journey, the touchpoints are nearly endless for consumers to discover brands, learn more about said brands, and ultimately make a purchase or enjoy products or services the brand specializes in. In a nutshell: The customer journey is no longer static.
So how can modern marketers continue improving customer experiences online while leveraging the latest technology? And what are some ways to look at this process systematically and creatively throughout the customer life cycle?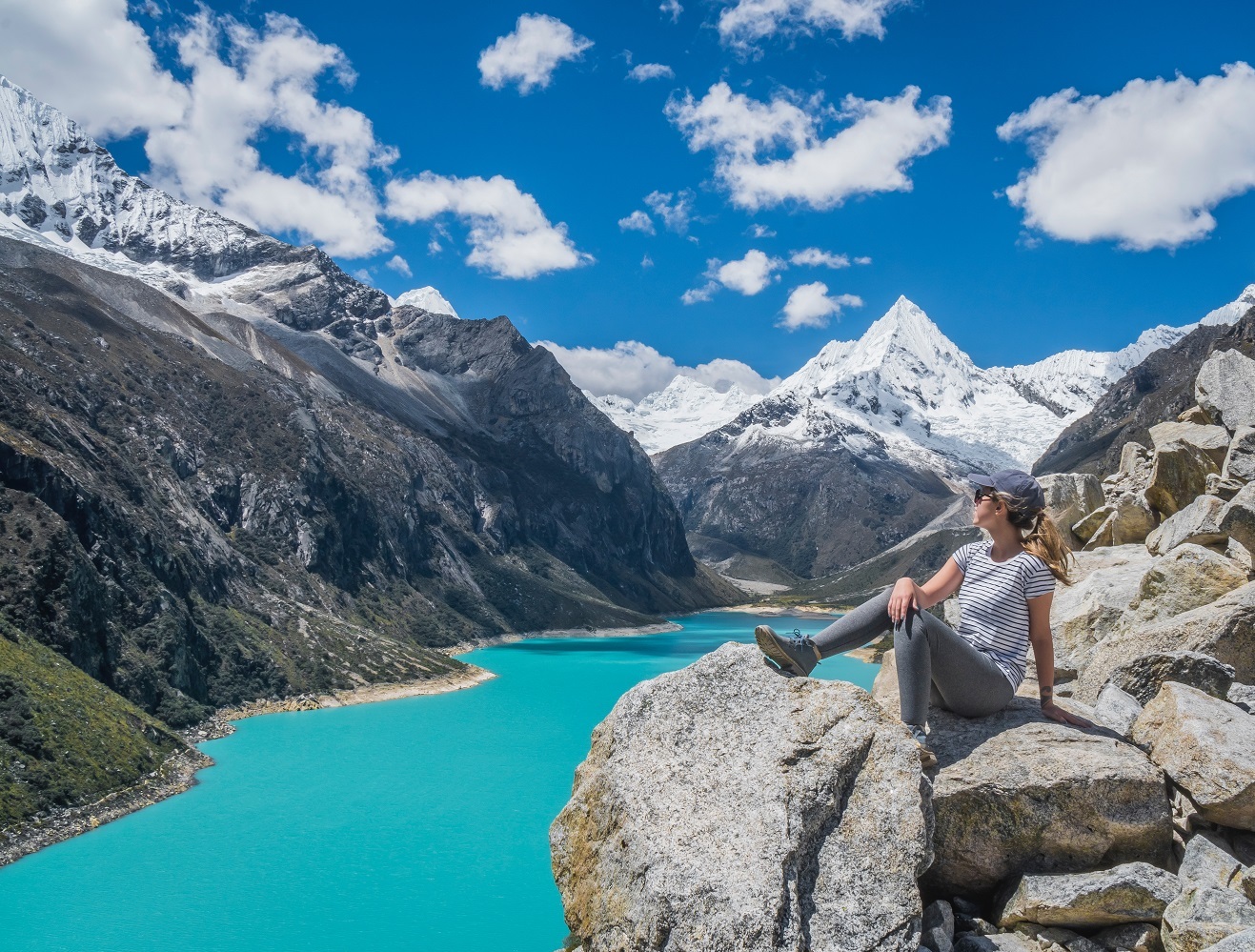 Social Data Powers Effective Competitive Strategy and CX
As Aberdeen notes, "Customer journeys, however, are dynamic; customer behavior evolves rapidly, and so do the related journeys. Therefore, to keep up with changing buyer behavior, companies must have real-time visibility into customer journeys. Only then will firms deliver truly omni-channel interactions." Hospitality and travel brands have found ways to gather real-time customer data and create feedback loops that feed that information into the CX delivery system. Typically, that starts with effective technology-driven data gathering to power a dynamic customer journey.
In hospitality marketing, strong data can make the difference between attracting a stampede of customers and struggling to fill rooms. Beverly Jackson, MGM Resorts International's VP of social and content strategy, wanted to find out if her ads resonated with audiences on social media. She went through marketing insight company TrackMaven, which joined forces with Skyword in late 2018, to get to the bottom of it.
In an interview with TrackMaven, Jackson said: "People come to our resorts not to have a bad time, people come to our resorts to be entertained, to be wowed, to be inspired, to be delighted. The opportunity to retell their stories on social media, the opportunity to inspire them to have great fun and experiences and make lifelong memories, that's the absolute best part of my job every day."
In part, Jackson and her team seize that opportunity by using customer data to inform a smart, competitive CX marketing strategy. The company also works to meet the needs of different tiered properties, with ad effectiveness being one area they wanted to explore.
"What we wanted to really see was whether or not our television commercials were resonating on social with our audiences," she explained. "What we were able to do with TrackMaven was to go in and see the ads we set out on Facebook, (and determine) what was the role of that ad in terms of bringing new customers into the mix ... we were able to see in Vegas a couple of months that we have a competitor in the marketplace who, for the first time, was going big into video. TrackMaven was able to show us how our video campaigns, even at the organic level, were resonating in a way that their paid campaign was not. And that's a very powerful piece of data for us."
MGM's inquiry showcases a critical reality in today's complex environment: Things happen quickly, so quickly that without real market data, you're at a disadvantage. By using data-gathering and analysis technology, you'll be able to better understand how effective your campaigns are and narrow in on what steps you can take next to better reach your customers.
Technology Helps Solve Common Complaints
Vacations are meant to be a great escape, not a stressful event. Yet, too many of us have wrestled with the horrors of bad travel-delayed flights, screaming baby seatmates, hotels with bedbugs, poor customer service across the board-to not be wary when booking, or even resort to praying the vacation gods will smile down on us for this one, much-needed trip.
But times are a-changin', as CIO notes, "For an industry that has been resistant to incorporating evolving technology into the mix, travel and tourism is ripe for disruption that will touch on every phase of the customer experience, from arranging plans to discovering new destinations with a local perspective. Service providers will also benefit, but it ultimately depends on all stakeholders embracing the valuable technology ecosystems being touted by the newer entrants to the industry and their plans to shake the foundations of the tourism industry."
Currently, the travel and hospitality industry is improving customer experiences by using emerging technology to address common complaints. Hotel guests who don't want to have to call the concierge for a wake-up call or to get room service, for instance, can simply ask the Alexa device in their hotel room or make a request using a hotel app on their smartphone.
Disney made waves with its MyMagic+ band, which not only made it easier for guests to access their whole itinerary and pay in the parks, but the technology created a data collection feedback loop for the brand to take advantage of as well.
The goal of the tech team who developed the MagicBands was to "root out all the friction within the Disney World experience," according to Bernard Marr at Forbes. Some ways the bands leverage personalized data to build these seamless experiences include having restaurant hosts greet you and your family by name or having your child's favorite Disney character meet them in line for a certain ride.
By putting technology at the heart of individual touch points, resorts and other travel businesses are getting foundational aspects of their CX right.
As CX marketing moves to the forefront of business models, companies need better strategies for deploying technology that improves the customer experience. Gathering data, eliminating chaos in the customer journey, and taking a touch point application on implementation can turn technology into a powerful asset. For marketers, there are opportunities at all stages-prospect, buying in, experience, and post-purchase-to integrate technology and provide a personalized customer experience, which can help your brand earn stripes in the eyes of prospective travelers and truly stand out in this competitive industry.

For more on how Skyword and TrackMaven use data to create valuable content that reaches every point in the customer experience, schedule a demo.
Featured image attribution: Luke Bender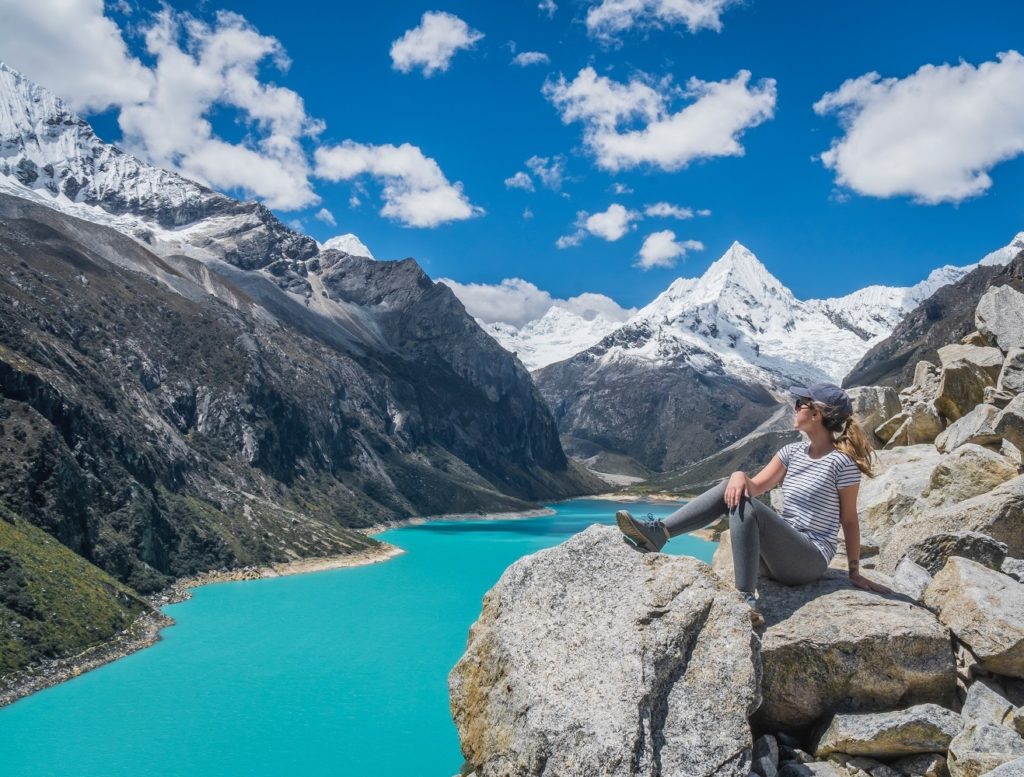 https://www.skyword.com/contentstandard/how-brands-are-improving-customer-experiences-in-the-travel-and-hospitality-industry/
https://www.skyword.com/contentstandard/how-brands-are-improving-customer-experiences-in-the-travel-and-hospitality-industry/
Liz Alton