Marketing Transformation
How Brands Are Using Social Media for Inspired Back-to-School Marketing Campaigns
By Liz Alton on September 24, 2019
Back-to-school marketing is now as important as the holidays for many retail brands. Back in July, the National Retail Federation predicted that consumers would spend more than $80 billion on back-to-school expenses this season, including everything from backpacks to tutoring services. For brands, this time of year has become a lucrative time to connect with students, parents, and teachers.
In addition to traditional print efforts, brands are increasingly turning to social media as an avenue for their back-to-school campaigns. But as this space continues to be more competitive every day, marketers will need to get creative on social in order to reach and engage with their target audience and beyond.
Let's take a closer look at the trends that have emerged in back-to-school social media marketing so you can craft and launch your own A+ campaign that'll shine on any platform.
Targeting Teachers With Recognition and Competitions
Every year, teachers spend their own money on supplies for their classrooms—savvy brands connect with this audience. In fact, some of today's most interesting teacher-centered marketing efforts on social media help teachers get the supplies they need with discounts, recognition, and grants.
Take the 2018 #CrayolaThanks back-to-school campaign. With an emotional message, the brand highlights the major contributions these teachers make in educating the next generation. This campaign is successful for two reasons: It shows that Crayola understands and aims to ease the struggle of these teachers, while simultaneously positioning the brand as a back-to-school solution for a much larger audience.
Another brand that highlights the goodwill of teachers is Staples. Through their @StaplesStores campaign, the company runs a competition on Twitter and Instagram where social media users simply tag the brand and include the custom #ThankaTeacher #Sweepstakes hashtags. The winner receives a $10,000 supplies gift card for a school of their choice.
Actionable takeaways
If you're looking for ways to drive more social media marketing engagement as part of your back-to-school strategy, consider:
Can your messaging target teachers? If so, what do you have to offer or say?
Could you give back to teachers with a discount or giveaway?
Is there content you can create about your values? Consider showing why education, learning, teachers, and related themes matter for your business, industry, and customers.
Bringing Learning out of the Classroom
As kids and parents begin to grapple with getting up early for school and long nights of homework, some brands are homing in on another important message: The power of educational experiences beyond the classroom.
UK stationary brand Ryman ran a competition on social where they connected the launch of a new product—a pencil case—to an educational experience that allowed students to be a zookeeper for a day.
[tweet width="500" id="1148509603228979201"]
Countless examples follow this trend, from aquariums and museums reminding you of how they can help with educational experiences to brands developing experience-based partnerships. With the heightened focus on experiences in social media marketing, don't overlook this key opportunity to amplify your message.
Actionable takeaways: Back-to-school is about more than just products, so don't forget services and experiences. Consider:
Is there an experience you can create around your product to make it more compelling and highlight its educational value?
Do you work for an "education adjacent" brand, such as a tutoring service or a museum? If so, develop messaging that dives into how you support the day-to-day experience kids get in the classroom.
Photo attribution: Jeremy Bishop on Unsplash
Recognize the Power of a Targeted Deal
People are busy, and the back-to-school season is expensive. If your social media marketing can help save customers time or money—or solve another problem—showcasing that is a great way to drive a conversion.
Take Famous Footwear, a brand that combines its "feel great in these shoes" messaging and imagery of exploding lights as shoes hit the ground with a BOGO sale. When brands combine strong messaging with an emotional hook and a discount, they've got a smart social media marketing and back-to-school strategy on their hands.
Other examples might include showing completed outfits to help answer the question, "What should I wear on the first day?" Solve a problem, make it fast or affordable (or both), and then showcase that deal on social media.
Actionable takeaways
Move beyond just listing what's for sale—develop strong messaging around why it matters and how it helps customers. And don't forget about urgency. Sales, the impending first day of school, or easy delivery if consumers buy "now," can drive immediate results from your social marketing campaigns.
How to Create a Back-To-School Strategy That Works
Social media should be a core component of your back-to-school marketing strategy. Beyond the examples outlined in the case studies above, here are a few ways to create successful social media campaigns.
Use persona-based content: Moms, dads, and unconventional guardians. Traditional students from kindergarten to university. Home-schooled and unschooled students. Teachers, administrators, and concerned community volunteers. If you're only talking to one audience, such as mothers or high school students, you're missing a chance for deeper connections. Develop streams of persona-based social media content that's relevant to diverse audiences.
Get visual: Shopping is a visual experience as well as a price-based and product-focused one. The most successful campaigns find ways to communicate visually. Think about strategies for incorporating images, short videos, user-generated content, emojis, GIFs, and cinemagraphs into your larger back-to-school marketing outreach across social channels.
Deliver on-brand value: Product launches, discounts, and reminders about deadlines can all resonate in the high-pressure back-to-school environment. Social media offers you a chance to deliver real value and forge a deeper connection for consumers going through this experience. Could you create a buying guide for a product type, or infuse humor around a situation? Think about what value means to your audiences and find ways to deliver it to them.
Play to emotions: Think back to your worst moment in school—even if it's been a decade or three, you can probably remember how that moment felt. Does your stomach drop? Now, remember your best moment. Do you still get a flush of pride? School is emotional for students, for parents, and for teachers. Play to emotions, from humor to nostalgia to excitement.
Social media marketing allows you to connect directly with target audiences and convey everything from product sales to larger values-driven back-to-school campaigns. As you develop an omnichannel approach to drive interest in your offerings this fall, bring more depth, diversity, and detail to help bring your social campaigns to life.
Featured image attribution: Clarisse Meyer via UnSplash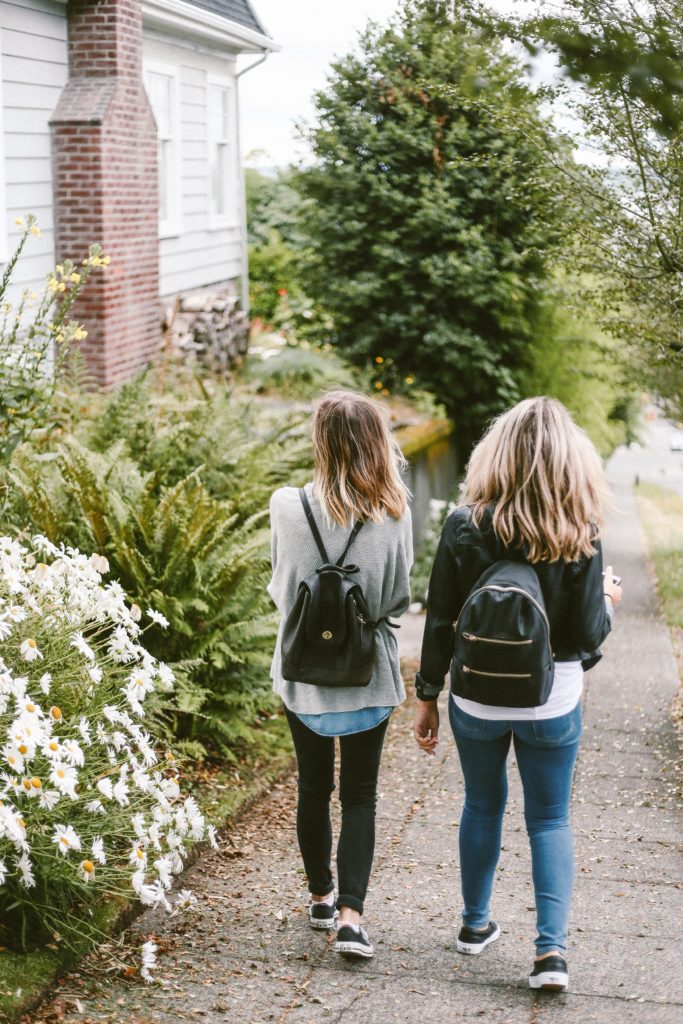 https://www.skyword.com/contentstandard/how-brands-are-using-social-media-for-inspired-back-to-school-marketing-campaigns/
https://www.skyword.com/contentstandard/how-brands-are-using-social-media-for-inspired-back-to-school-marketing-campaigns/
Liz Alton