Content Strategy
The Inside Track to Enterprise Marketing Transformation
By Skyword Staff on November 2, 2023
A Content Disrupted podcast with Sameer Amin, Global Director of Data-Driven Marketing and Media at Reckitt.
Access this and more Content Disrupted episodes on Apple Podcasts, Spotify, or Google Podcasts.
Navigating the challenges of unifying messaging and adopting data-driven marketing processes is especially complex for large enterprises. Reckitt, the parent company behind renowned brands like Lysol, Clearasil, Woolite, and Enfamil, confronted these obstacles when recognizing the need to shift from traditional to digital marketing practices. In this episode of Content Disrupted, Sameer Amin, Reckitt's Global Director of Data-Driven Marketing and Media, offers a behind-the-scenes look at the brand's digital marketing strategy, emphasizing how it integrates products, purpose, people, and methods. In the process, he shares best practices for rallying teams and stakeholders around an enterprise-wide digital transformation initiative.
If you enjoyed this episode, make sure to subscribe, rate, and review it on Apple Podcasts, Spotify, and Google Podcasts, instructions on how to do this are here.
Episode Highlights:
[00:58] The Shift from Traditional Media to Digital – Sameer describes how Reckitt realized it needed to adapt to the digital landscape as their previous investment in TV advertising was no longer sufficient. Sameer explains, "We were doing digital versus actually using digital to disrupt how we were doing business." This realization led to a transformation in their infrastructure, technology, systems, and operating models to fully leverage digital advertising.

[03:27] The Power of Digital Channels – The shift to digital channels was driven by several factors. First, TV audiences were declining, especially among younger demographics. Second, social channels were disrupting the status quo with reviews and peer-to-peer recommendations that consumers trusted more than brand ads. Lastly, the role of TV in the consumer journey had changed, with purchase decisions being driven by more personalized digital messaging. Sameer emphasizes the importance of understanding each channel's strengths and tailoring content accordingly. He states, "TV was good for mass reach, big audiences. But for digital, we had to segment our audiences and drive more relevant content."
[08:21] Establishing Consistency in Messaging – Sameer and Dan dive into how to tackle the challenge of ensuring consistent messaging across various channels and consumer audiences. Sameer explains how Reckitt approaches messaging, with guidelines established at the corporate level and then tailored to align with specific audience segments and platform demands. He elaborates, saying, "While our messaging may vary in its presentation, the fundamental product benefits remain constant." Similarly, he explains how the Reckitt brands bolster credibility and expertise in specialized domains through strategic partnerships.

[11:17] The Brand Habitat: Creating a Connected Ecosystem - Sameer introduces the concept of the "brand habitat," which is how Reckitt refers to a connected messaging ecosystem for each product that's adapted based on the behavior change they want to drive with specific audiences. 
[17:52] The Role of Data in Digital Marketing – Sameer summarizes how Reckitt leverages data to understand their audiences, segment them effectively, and optimize their content and media buys. He highlights the need for data to demonstrate causation and translate into sales.
[20:20] Aligning Brand Purpose to In-Market Behavior Change –  Sameer discusses the significance of brand purpose in today's marketing landscape. He explains that brands must go beyond traditional advertising and align their purpose with sustainable solutions and social impact. He cites examples from Reckitt's portfolio to illustrate how brands can be credible and authentic in their purpose-driven initiatives, avoiding greenwashing or purpose-washing. 
[29:32] Driving Transformation: Overcoming Challenges and Building Alignment – Sameer shares his insights on driving transformation within organizations, particularly when it involves breaking down silos and aligning different teams and functions. He emphasizes the importance of creating a shared vision and how he's aligning goals across teams. By focusing on the end result and the benefits it brings, brands can overcome resistance to change and foster collaboration. Sameer highlights the role of leadership in driving transformation, urging leaders to lead with empathy and create an environment where people feel supported and motivated.

Follow and subscribe to Content Disrupted on Apple Podcasts, Spotify, or Google Podcasts. Every other week, we host candid conversations with pioneering CMOs, and researchers on the topics most relevant to enterprise marketers, from the psychology behind today's digital buying behaviors and how to craft more relevant creative to maximizing internal trust in the marketing team.
Featured image by Rika at Adobe Stock.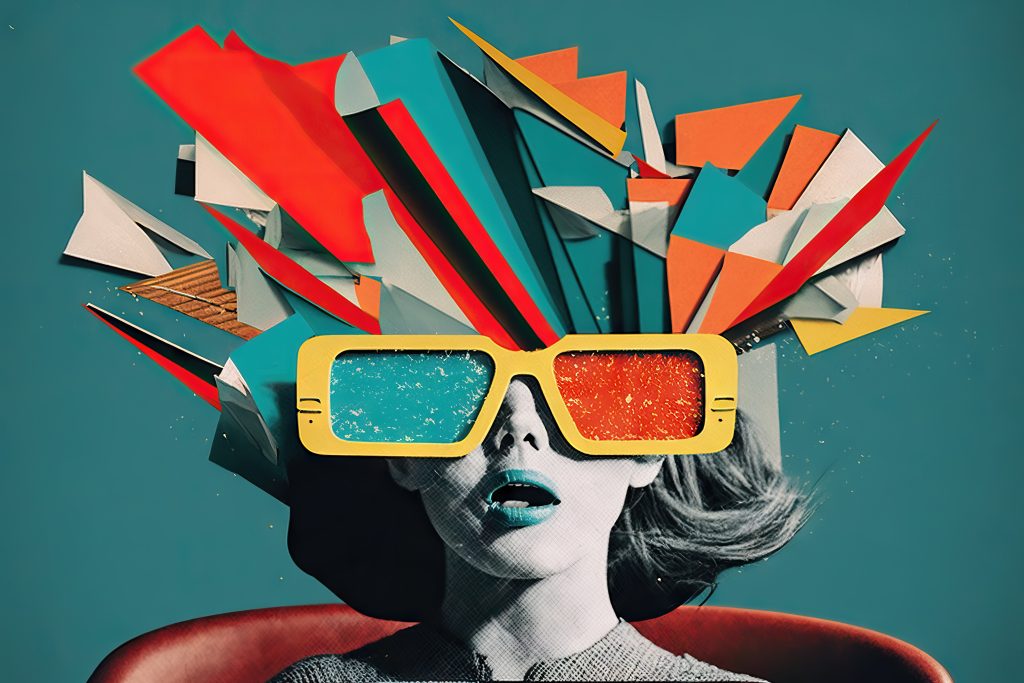 https://www.skyword.com/contentstandard/the-inside-track-to-enterprise-marketing-transformation/
https://www.skyword.com/contentstandard/the-inside-track-to-enterprise-marketing-transformation/
Skyword Staff