Creativity
How Brands at SXSW Use Experiential Marketing for Better Storytelling
By Krystal Overmyer on February 13, 2018
Experiential marketing is hot right now. With the SXSW Interactive Festival on the horizon, expect brands to go all-out on their experiential marketing activations for attendees-and for the broader marketing world to take note.
Long the playground of tech-savvy creative types, SXSW has in recent years also become a platform for brands to experiment with new ways of engaging with their audience. Activations allow brands to create unique ways of sharing their brand story through participatory, interactive experiences. By immersing attendees in branded experiences, brands hope the audience shares directly in the brand storytelling process, becoming part of the story themselves.
But while more brands are testing experiential marketing campaigns, not all brands are sold on SXSW as the right venue. In recent years, major brands have downsized their presence at SXSW or skipped it entirely. Microsoft and Yahoo pulled out of the event years ago, for example, while Capital One, Spotify, and Mazda reduced their footprint last year, according to Digiday.
For brands choosing to "deactivate," the decision is likely a result of the crowded field of activations and the expenses involved. To stand out, brands need once-in-a-lifetime ideas and often a big budget to bring them to fruition. Brands taking a step back from SXSW may be calculating that their resources are better spent engaging with their target audience via other channels.
Still, experiential marketing remains an important mechanism for brands to build relationships with their customers. With users bombarded by digital content across multiple devices each day, real-life experiential marketing becomes something special. This experiential element is part of the reason why real-life experiences like escape rooms and board games have become so popular. It's one thing to read a story or watch a video clip; it's an entirely different thing to experience that story yourself. SXSW gives brands a chance to offer these loyalty-building experience to social media-savvy and tech-forward attendees-the type of people likely to share their impressions on social media.
The best SXSW brand activations generate social media impressions and earned media coverage, and they shape the perceptions of a key demographic. Not all experiential campaigns have to be expensive to generate buzz. Here's what SXSW Interactive might look like this year-and a few of the greatest experiential marketing hits from years past.
Large and Big-Budget
The rise of brand activations at SXSW has created increased competition among brands to stand out-which means attendees can expect brands to really push the envelope and create out-of-the-box, one-of-a-kind experiences that really wow the crowd. Expect major brands to up the ante with larger-than-life activations offering multiple interactive, personalized experiences.
IBM's activation last year offers one example of what major brands can do with major resources. IBM started big with its signage-its enormous space was identified by oversized block letters declaring "IBM is making." While certain zones of its activation showcased IBM's latest and greatest technology, other zones offered a more personal touch. Attendees could build and take home a cardboard robot, design a T-shirt, or get a personalized beer recommendation from Watson, according to the company. These hands-on activities help reshape the company's image from buttoned-up B2B tech behemoth to innovative and approachable technology leader.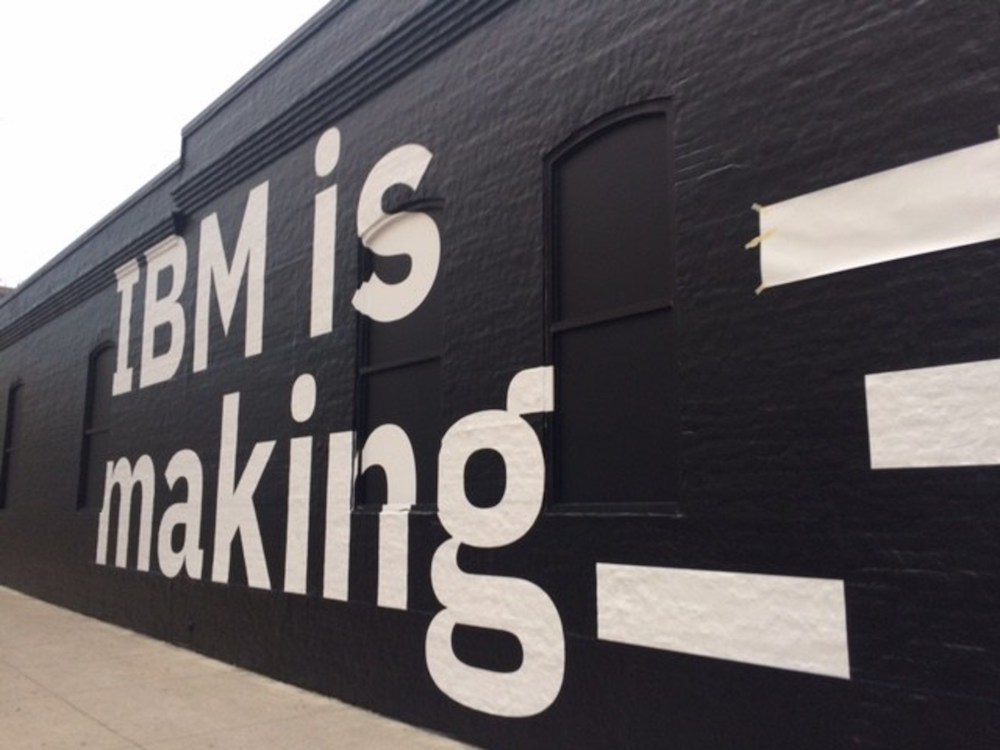 Personalized and Tactile
With so many brands competing for attendees' attention, expect more brands to use personalization to forge stronger connections with attendees and generate buzz. Gatorade masterfully offered personalized brand storytelling through its activation last year, which brought sports technology used by professional athletes to attendees. The interactive experiences allowed attendees to analyze their own physical fitness abilities and compare them to professional athletes, including putting themselves in the shoes of a quarterback deciding how to run a play. Attendees got a personalized picture of their fitness, while Gatorade could share its brand story as a product aimed at performance.
Two years ago, American Greetings successfully drew buzz for its Analog Experience, which encouraged attendees to get a selfie stitched with thread from a fashion designer, fill in a coloring book mural, or create an analog GIF, according to Adweek. Attendees received highly personalized and tactile experiences, and the clever #analog theme encouraged attendees to reflect on how analog mementos are powerful.
Clever and Quirky
Not every activation has to be big or tech-laden to be successful. Quirky marketing ideas surprise and delight the senses, and SXSW Interactive brands always seems to generate one or two out-of-the-box, clever ideas that capture the attention of attendees. Last year, that brand was Casper. In partnership with Standard Hotel's One:Night app, the mattress company released 20 hotel rooms at a heavily discounted price outfitted with Casper mattresses. Guests could even reserve their own "mom" to read a bedtime story and tuck them in. Casper also offered free 45-minute "refresh rooms" with a Casper mattress, milk and cookies, and a place to charge devices, according to CNBC.
For online companies like Casper, offering an interactive experience is critical to helping people become familiar with the brand and the product it offers. Expect brands to try to surprise us with seemingly simple but quirky ideas.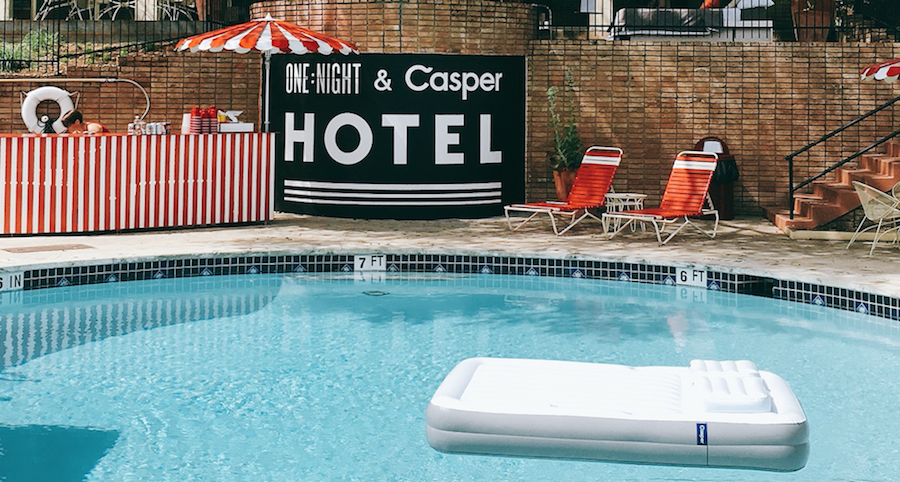 Simple and Striking
A successful experiential marketing campaign doesn't have to be expensive nor a technological feat to be effective. Perhaps one of the most buzz-generating brand stunts from the 2017 SXSW event was from Hulu, which sent out roving bands of handmaidens, dressed in crimson dresses and white bonnets, to promote its series The Handmaid's Tale. The eerie scene of the women, walking in complete silence, created an immersive experience, bringing to life the storyline of the show and generating plenty of earned media and social media mentions. The lesson here is that bigger isn't always better-and visually striking, unusual experiences can create a lot of buzz, too. Given the lower cost and potential for big returns, it won't be surprising to see more of these types of flash mobs and street-style performance art in 2018.
Eyes are everywhere - they'll know they can trust you when you say, "There must be an us now because there's a them." #HandmaidsTale #sxsw pic.twitter.com/xPZauZJKSI

- The Handmaid's Tale (@HandmaidsOnHulu) March 11, 2017
The Politics Question
Brands are more apt to take a stand on social or political issues than years ago, but it remains unclear how politics will intersect with brand activations at this year's conference. If the subdued political voice of this year's Super Bowl ads are any indication, brands may try to avoid risky political messaging for fear of getting it wrong. As an alternative, brands may use panel discussions to engage in political and social hot topics in a more nuanced manner.
For more stories like this, subscribe to the Content Standard newsletter.

Featured image attribution: Anthony Quintano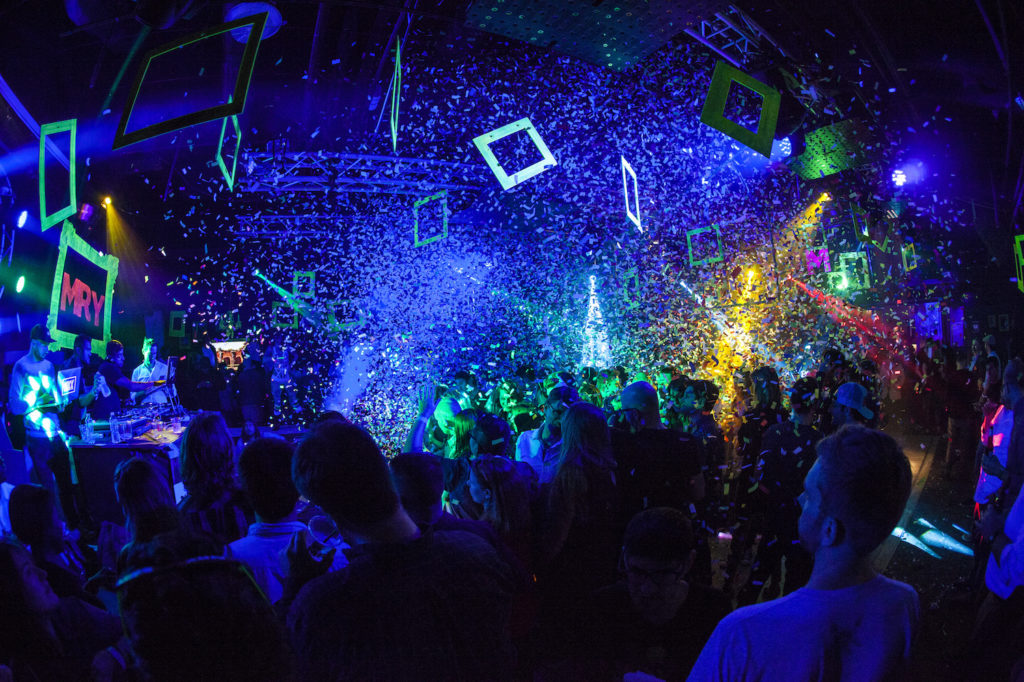 https://www.skyword.com/contentstandard/how-brands-at-sxsw-use-experiential-marketing-for-better-storytelling/
https://www.skyword.com/contentstandard/how-brands-at-sxsw-use-experiential-marketing-for-better-storytelling/
Krystal Overmyer