Marketing Transformation
How Brands Can Maximize ROI With Content Personalization
By Rose de Fremery on January 2, 2020
Are you personalizing the content you create for your specific audience? If not, you could be missing out on a golden opportunity to maximize ROI. In Evergage's 2019 Trends in Personalization Survey Report, 90 percent of marketers who participated said they saw a measurable lift in business from employing personalization efforts across their campaigns.
Although personalization might have been seen as a nice, shiny add-on to a marketing program not too long ago, it's now viewed as an essential means for cultivating meaningful brand relationships through content by both audiences and marketers. Here's a look at the benefits of content personalization along with how some brands are using it to drive ROI.
Content Personalization Is Key to Fostering Relationships with Consumers
According to a white paper on privacy and personalization from SmarterHQ, 72 percent of consumers said they only engage with personalized messaging. But getting personalization right requires a careful approach, as audiences value their privacy and want to feel they're in control of how their personal information is being used.
Marketers understand that personalization is not only key to content marketing success but crucial to developing strong relationships with their audience. According to the Evergage report, virtually all marketers (98 percent) agree that personalization advances customer relationships, with 70 percent claiming it has a "strong" or "extremely strong" impact.
When asked what's driving personalization efforts within their organizations, 88 percent said improving the customer experience was their chief reason, while 59 percent cited increasing loyalty as a driver. Additionally, 50 percent said that generating a measurable lift in business or ROI was a motivating factor.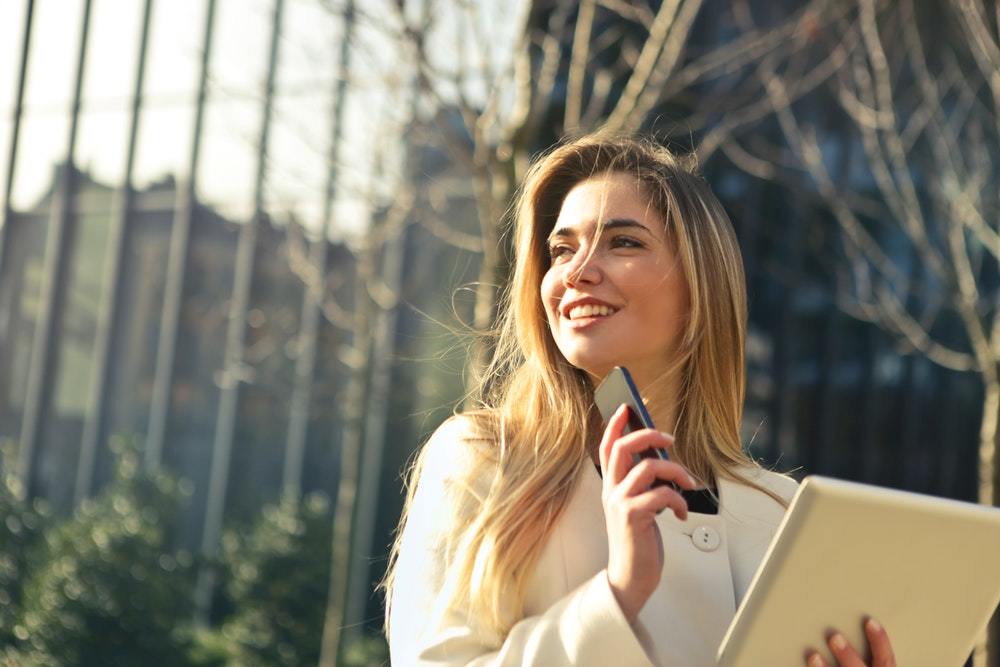 Image attribution: bruce mars on Pexels
How to Maximize ROI With Personalized Content
While marketers are clear on the benefits of personalization, they may be less certain about how to successfully deploy this strategy. For starters, the benefits of content personalization can vary depending on the channel you're using. As the Evergage report points out, email is the most personalized channel (78 percent), while website personalization (58 percent) and in-person personalization come in second and third, respectively.
Here's how three major brands have used content personalization techniques across different channels to better engage their audience, maximize ROI, and achieve their larger marketing goals.
1. EasyJet Tells the Customer's Personal Story
To celebrate its 20th anniversary, popular airline booking site EasyJet sent a customized email to each customer, which shared the experience they had with the brand to date. Each email called on personalized data, closing with a customized recommendation for a future travel destination based on the customer's preferences and a call to action.
According to GlobalWebIndex, the email was short and sweet, but it featured compelling destination imagery alongside attractively presented copy based on 28 key data points. Additionally, they said this campaign had a 100 percent higher open rate and a 25 percent higher click-through rate than EasyJet's usual email newsletters, signaling that this personal approach definitely hit the mark with customers. By weaving emotionally resonant storytelling into more than 12 million unique emails, the company was able to foster a powerful connection with its audience.
Building on this and other data-driven successes, EasyJet is now foraying into IoT digital marketing with an Apple Watch app that provides personalized flight information and real-time access to travel data and documents, including boarding passes.
2. Spotify Personalizes Its Playlists
Streaming music service Spotify is known for offering playlists that help listeners discover new artists they might like. As TechCrunch reports, some personalized playlists will now be tailored to each listener's individual taste—meaning no two playlists will be exactly alike. Spotify reportedly made this change upon discovering that subscribers tend to listen longer to personalized playlists versus playlists that have been curated for a general audience.
This is similar to how Netflix generates recommendations for new movies and television shows, leveraging a user's past viewing history to serve up video content it thinks they will want to watch. Netflix even takes it up a notch by also personalizing the artwork that subscribers see when browsing content.
Now, when streaming playlists like "Beast Mode," "Chill Hits," and "Metal Ballads," Spotify subscribers are more likely to encounter custom selections based on their past listening history, inspiring them to stay tuned in for extended sessions. By ramping up their personalization efforts, Spotify hopes to maintain a competitive position vis-à-vis other streaming services such as Apple Music and Pandora.
3. Cadbury Engages International Audiences With Personalized Video
The global chocolate brand Cadbury is using personalization to engage audiences based on regional preferences and unique cultural customs. For example, as GlobalWebIndex points out, Cadbury ran a special Facebook campaign in Australia that matched a dairy milk flavor to individual users based on elements from their Facebook profile, including their age, interests, and location.
Once a user granted Cadbury permission to connect with them on Facebook, the campaign automatically generated a personalized video for them using their photos and personal information. This campaign garnered an impressive 65 percent click-through rate and a 33.6 percent conversation rate.
Another campaign by the brand sought to get the word out about its Cadbury Glow gift chocolate in India, where gift-giving is a less common practice than in the United States. According to Forbes, once someone received a box of Cadbury Glow gift chocolate from a friend or loved one, they were then invited to enter a QR code or their phone number on the campaign's Facebook page. From there, runners of the Cadbury Glow campaign would incorporate that user's personal information and photos to create a personalized Facebook video celebrating the act of giving gifts.
Through personalized social media campaigns like this, the nearly 200-year-old confectionery brand has been able to establish relationships with brand new audiences in the digital space and get even closer to its already loyal fans.
Making the Case for Content Personalization
If you haven't yet pursued personalization and aren't sure where to start, not to worry. You can begin with simple techniques, building your expertise as you go before advancing to more complex and sophisticated approaches.
According to the Content Marketing Institute, personalization is a spectrum that encompasses five stages, from the static-based campaigns that most marketers are already familiar with to fully orchestrated experiences that are contextually aware. In other words, you don't have to dive in at the deep end of the content personalization pool.
But audiences expect personalized experiences now more than ever. As such, marketers can't turn a blind eye to how personalization can help them create meaningful, lasting relationships with consumers. Forward-thinking marketers that use the personal touch when engaging their audiences have already seen impressive successes as a result, differentiating their brands from the competition to stay top of mind. For marketers looking to maximize ROI on their content investments, personalization isn't just an optional, it's an essential strategic asset you'll need to employ.
For more stories like this, subscribe to the Content Standard newsletter.
Featured image attribution: mentatdgt on Pexels.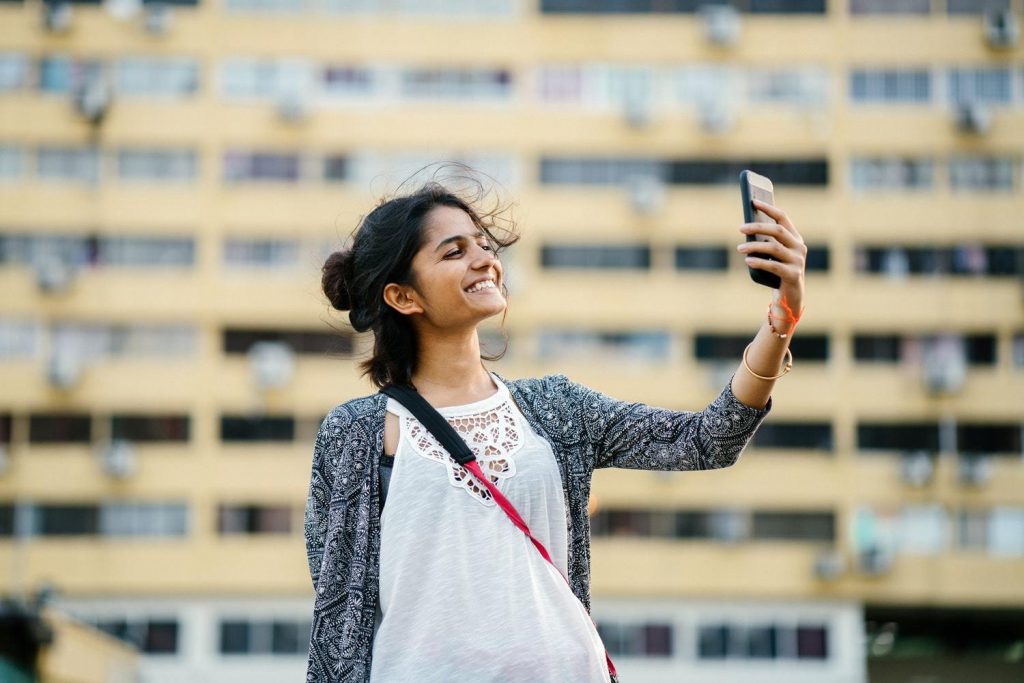 https://www.skyword.com/contentstandard/how-brands-can-maximize-roi-with-content-personalization/
https://www.skyword.com/contentstandard/how-brands-can-maximize-roi-with-content-personalization/
Rose de Fremery