Creativity
How Content Marketing Helps Hospitals Reach, Retain, and Educate Patients
By Liz Alton on January 24, 2019
I don't know if you've ever had a spinal tap, but it's not how I'd recommend spending a Monday afternoon.
When I found out I'd soon be undergoing the treatment, I immediately went into research mode to assuage as much of my anxiety as possible before the appointment. Luckily, I live near Boston, home of multiple hospitals and specialists-of-specialists for some of the world's rarest diseases. It turned out that there was an expert in doing spinal taps for this specific diagnostic purpose at a hospital ten miles from my home.
How did I find this out? It wasn't through a directory that listed specialties or a recommendation from a trusted physician.
Instead, a content marketing trail led me to an interview that the "spinal tap for autoimmune issues" expert gave for the hospital's website, and then a blog post that he wrote with recommendations for patients preparing for the procedure.
Not only did it show me that he knew his stuff, but it also conveyed that more subtle element that's so critical in the patient decision-making process: he cared about his patients. And he was the kind of expert who turned up again and again, establishing a deep understanding in a multichannel approach that built trust and name recognition.
For regional hospitals in particular, a well-rounded healthcare marketing strategy can help you build awareness, forge a deeper level of trust, help educate those receiving treatment, and shape the entire patient experience. Here's a closer look at how content marketing for hospitals is changing the landscape for the way that healthcare organizations, providers, and patients connect and interact with their own communities.
Meeting Customers Where They Need the Most Care
When marketers talk about multichannel marketing, they're often discussing messaging strategies that meet customers where they are. They're publishing blog posts, video updates, social media content, long-form pieces that help reach consumers.
For hospitals, multichannel marketing is a critical aspect of keeping pace with the changing expectations of many of today's patients. For example, Deloitte Insights offers this profile of an emerging patient type they consider a "trailblazer," who has just been injured: "While researching the injury during the ride, he determined that surgery would probably be needed, so he went to his insurer's website to make sure the hospital was in-network. An emergency room doctor told him about the hospital's new app that gives patients access to their medical records along with information about postoperative care. It also sends reminders to patients about upcoming virtual and in-person appointments. Ryan downloaded the app so that he could share health information with his regular doctor and with his new physical therapist. Ryan also likes the hospital's virtual-care option because he travels quite a bit for work. He has had several online physical therapy appointments in his hotel room."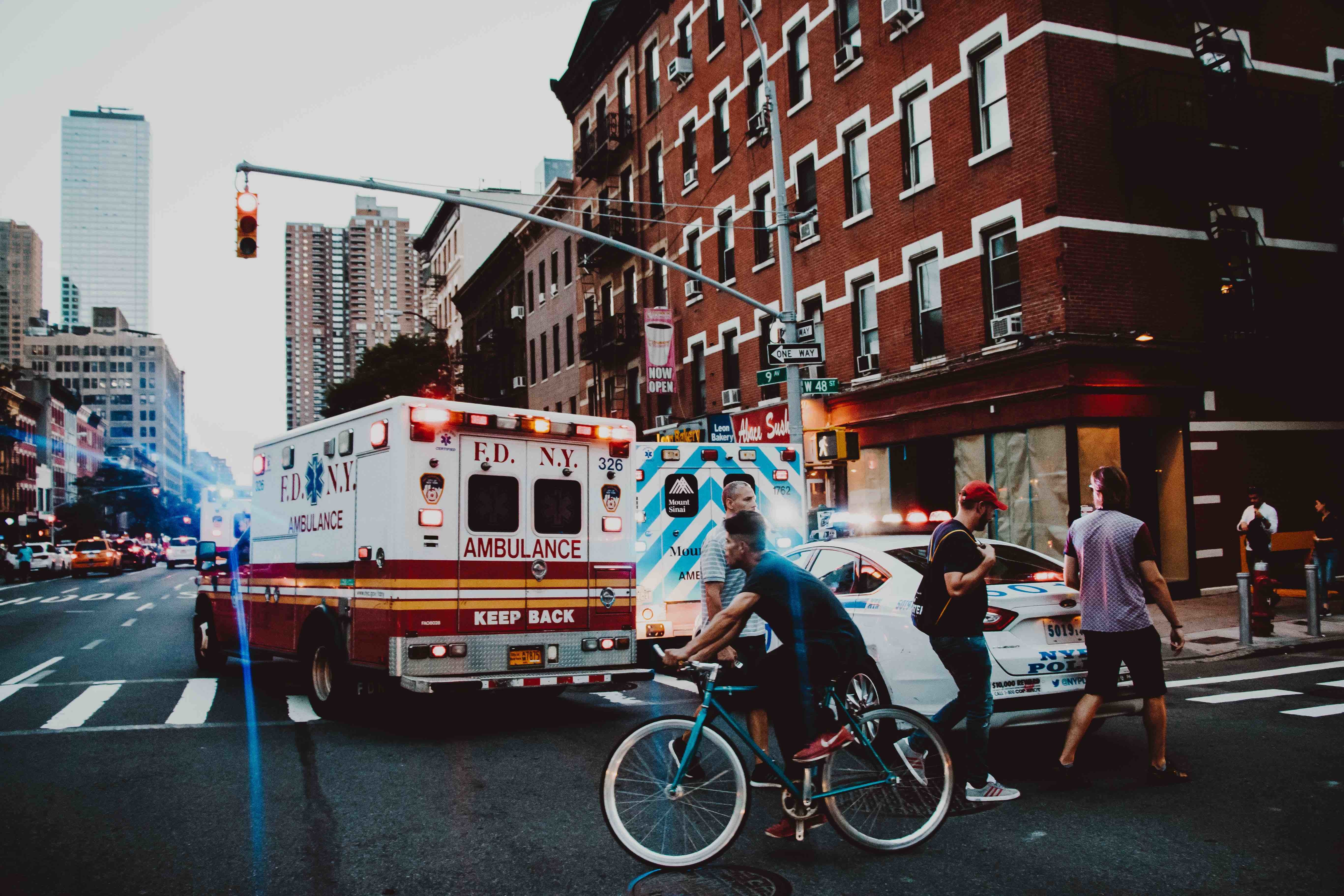 Image attribution: Benjamin Voros
Compared with a patient and provider dynamic, where patients would immediately call an ambulance or head to the doctor, today's patients are more empowered and more independent in the level of care they're seeking. As a result, content marketing for hospitals can help healthcare organizations-especially regional providers-reach patients before, during, and after treatment.
Providing Immediate Feedback for Patients
One area where hospitals are standing out with interactive content is with creating online symptom checkers to help patients make better decisions. Is that stabbing pain in your foot or sudden tightness in your chest something you should call 911 for? Or can it wait until the morning, when you can call your PCP or visit an urgent care center? In landscape where doctors are busier than ever and patients are making tough decisions about their healthcare access and expenses, content plays a critical role.
The Content Marketing Institute sums it up beautifully: "Helplines, chatbots, telehealth systems (like Call-a-Doc), and other smart medical services that can be accessed anywhere, at any time are becoming standard in the managed health care world. They are ideal for the type of go/no-go decision I needed to make. For example, the Mayo Clinic and Isabel Healthcare are among a number of health-related organizations that include consumer-friendly online symptom checkers in their website content."
How are regional hospitals joining managing this conversation?
The University of Pittsburgh Medical Center has created an extensive array of content, ranging from blog posts exploring specific conditions, to wellness classes and events. Their EMMI program is particularly noteworthy. These 20-minute video programs are used to explain upcoming procedures or help introduce patients to managing chronic conditions. Providers give patients a key that they use to log in to the system, and they watch videos customized to their situations. In a context where doctor's visits are often short and it's difficult to cover all aspects of the conversations, programs like these can help during and after care to make sure patients have the information they need to thrive and feel supported.
Healthcare Video and Personal Stories: How Mass General Goes Multichannel
Today, when patients have a question, they're not just likely to fire up Google, and wade through links for answer. Instead, they're more likely to look for a video. Whether it's a visual representation of their symptoms, like what is this weird rash my kid has, or someone talking knowledgably about a serious diagnosis, video can help. There's an immersion and an immediacy that helps patients process information.
According to Becker's Hospital Review, one of the most important marketing priorities hospitals are addressing as part of their content marketing strategies is video. They note, "Health-related video content is in demand. There is a hole in the market for qualified physicians to provide health information through videos without offering clinical advice."
The Mass General Cancer Center's Everyday Amazing initiative is one example of using video to help patients better understand their clinical experience. As their mission states, "At the Mass General Cancer Center we understand that there are people who shape your life by simply doing what they consider ordinary, everyday. Often, what may seem ordinary is actually extraordinary and amazing to others. We know that amazing happens every day. Help us celebrate the everyday amazing people in your life."
The site features a variety of videos with interviews on topics ranging from how patient-centered care builds trust, to leapfrog moments in research. For a cancer patient considering their treatment options, these videos help them understand the kind of environment Mass General offers, their philosophies in treatment, their research basis, and more. And the Cancer Center also takes that a step further by sharing their Story Project, which profiles individual stories of cancer patients, family members, and even volunteers. These stories add another content resource and use writing to reinforce what patients see in the videos.
Design Thinking: A Cornerstone of Patient-Centered Content Marketing
One advantage of content marketing for healthcare is that it's based on the needs of patients today. Design thinking, notes Harvard Business Review, can help hospitals effectively connect with patients.
They write: "One of the most promising approaches for understanding patients' experiences has been design thinking, a creative, human-centered problem-solving approach that leverages empathy, collective idea generation, rapid prototyping, and continuous testing to tackle complex challenges. Unlike traditional approaches to problem-solving, design thinkers take great efforts to understand patients and their experiences before coming up with solutions. This thorough understanding of patients (for example, those who regularly miss appointments) is what guides the rest of the process. And because design thinking involves continuously testing and refining ideas, feedback is sought early and often, especially from patients."
The opportunities here are clear. Today's patients are more engaged and empowered than ever before. For regional healthcare organizations, multichannel content marketing strategies offer a way to connect with patients during the research phase, support them during treatment, and help them stay informed between visits. With the right healthcare marketing strategy, regional hospitals will be well on their way to achieving a wide range of goals.
For more stories like this, subscribe to the Content Standard newsletter.

Featured image attribution: Hush Naidoo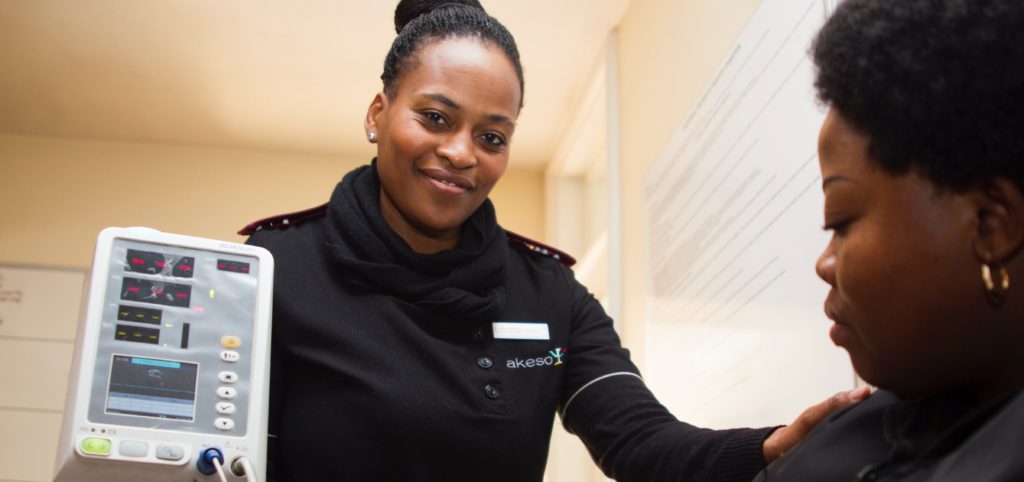 https://www.skyword.com/contentstandard/how-content-marketing-helps-hospitals-reach-retain-and-educate-patients/
https://www.skyword.com/contentstandard/how-content-marketing-helps-hospitals-reach-retain-and-educate-patients/
Liz Alton