Creative Thinking
How Does a Marketing Leader's Personal Branding and Thought Leadership Grow Their Company?
By Liz Alton on December 26, 2017
Your marketing leadership's personal branding and thought leadership are a cornerstone of your company's growth efforts. In the midst of a recent meeting with a Fortune 500 company about overhauling their entire content marketing strategy, I asked the content director what role he intended to play. Initially, the answer was entirely focused on execution. However, as a company focused on innovation, there were industry-related opportunities for him to get out and share lessons learned, best practices, and original thought leadership on some of the very original choices his team was making.
There's often a very fine line between a company's brand and the personal brands of its leadership and team. Today, customers aren't just looking at your brand as a whole; they're partnering with the specific people who develop your products, drive your marketing, and run your customer success operations. As a result, there's an opportunity for executives and marketers to think in a big picture way about the role of executive branding in their overall marketing and thought leadership strategy.
How can a CEO, CMO, or business leader develop an effective personal brand that also helps their company or leverages their company's content marketing efforts to expand their personal reach?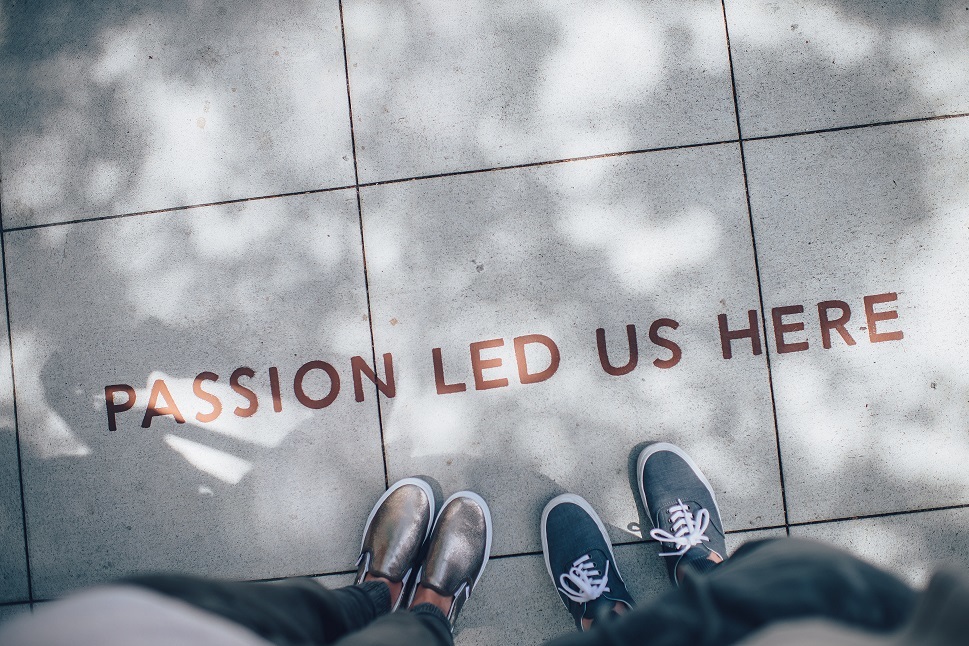 Image attribution: Ian Schneider
The Evolving Role of the Executive Brand
The importance of executive branding in today's landscape is due in part to a shift in the way we look at brands overall. As the Harvard Business Review notes, "The way we think about brands needs to change. In the past, they were objects or concepts. You had a relationship with a brand. But in this social age, brands are the relationships. By defining a brand's particular kind of relationship, companies can create greater engagement, differentiation, and loyalty."
Relationships are easier to cultivate with individuals; as a result, the "face" of your brand has become increasingly important. Dave Wakeman of the Wakeman Consulting Group has worked on branding and reputation for clients including Amazon, American Express, and Yellowtail Wines. He notes that exploring both the corporate and individual brand is key to differentiation. "We can gain an advantage from thinking about what we do through the brand lens; it allows us to put a finer point on what is meaningful to your work, or what will have the most impact on your market."
As an individual, your unique experience, perspectives, and strengths can translate into the basis of thought leadership and larger marketing contributions. Whether you're sharing your perspective on the industry, talking about choices you've made at your business, or advising other companies on how to think about their challenges, you're positioning yourself—and your company—in a leadership position.
Strategies for Making the Most of Your Executive Team
Face internal concerns about executive branding head on
One concern that comes up around executive-focused thought leadership efforts is connected to ROI. In a sense, some firms worry that by building the personal brands of their leaders, they're exposing the company to losses if the executive moves on. However, failing to do so not only leads you to miss a key marketing opportunity but it may keep top talent from joining your organization in the first place.
"You always run the risk of an executive leaving. But here's the thing, even if the executive leaves, if you support the development of this person's profile, it will boost your standing as well," says Wakeman. "I've had a colleague whose organization was dismissive of his efforts to position himself as the go-to resource in his market. At every turn, the organization really tried to shut down his efforts to the point that when this executive left the organization, the organization has had troubles filling his role because when they have approached people, the candidates asked, 'If he can't make it in this organization, what hope do I have?'"
If there is skepticism or concern about investing in executive brands, get these issues out in the open. Take an objective look at the cost-benefit analysis.
Be strategic about the events and investments you make
It's important to define your goals and then find the opportunities that support them—from the audiences your executives target to the events they speak at. Amy Scarlino of Scarlino Speaker Strategies works with a range of company executives, founders, brands, and subject matter experts to secure and evaluate featured speaking opportunities and ensure that a company's speaker program is a strategic component of their overall communications plan. "When we initially develop the speaker strategy, we spend a lot of time determining which audiences the company or individual wants to target and how that will help them achieve their business and communications objectives," says Scarlino.
Focus on positioning your leaders as experts
Today's buyers want to do business with the best; they want to go straight to the experts. Executive branding provides a unique opportunity to help your company showcase that you understand your clients' needs better than the competition. "By providing their target audience with something useful—whether it is a best practice, demonstration of a new technology, or even a new idea—executive leaders demonstrate that they are experts in their field who can help those audiences solve the challenges they are facing in their daily life and work. This creates the trust that strengthens both personal and professional brands," Scarlino notes.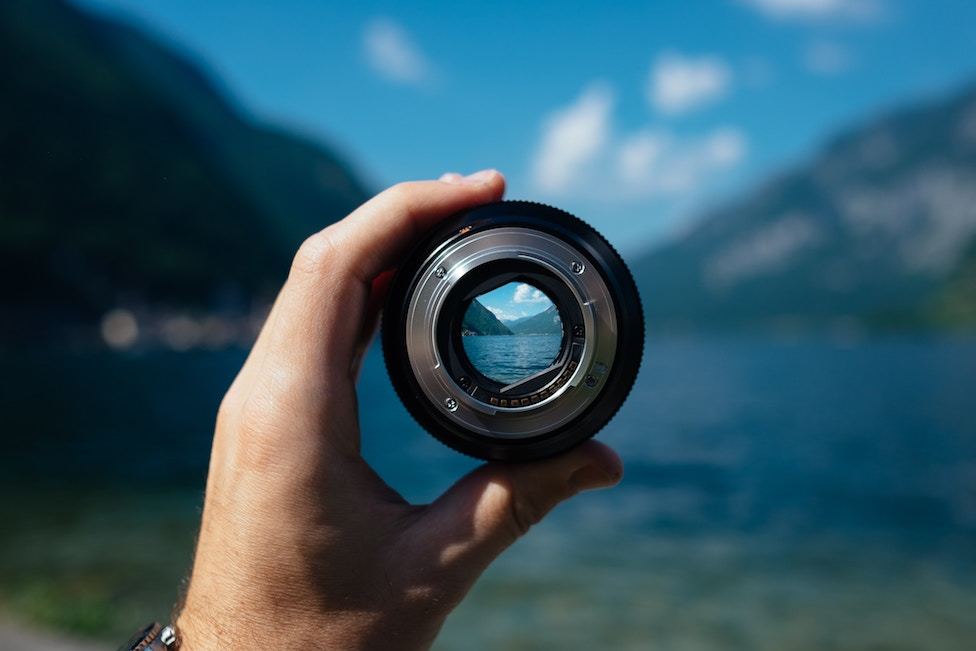 Image attribution: Paul Skorupskas
Ensure company ROI by connecting individual executive branding efforts back to the business goals
Executives may be invited to events or to write books, contribute articles, and raise their profile in other ways. "Regardless of which executive or spokesperson is on stage, the talk needs to ultimately align with the company's business objectives. This ensures that the speaking program is elevating both the company and executive's brand. Each executive may have a specific area of expertise, but the goal for every speaker should be to achieve both their personal and business objectives," advises Scarlino. Find the intersection between the company's brand goals and the executive's unique experience and point of view to craft a winning presentation or article.
Align executive branding initiatives with leaders' strengths
Too often, companies make blanket decisions such as "every executive will blog" or "it's time to send leadership to speaking or networking events." Instead, Wakeman argues, you'll be more successful when you play to a leader's strengths. "I don't think that executive speaking or content creation is for everyone. I think the first thing you have to be aware of is that some people are better at some things than others. So make the first thing be that you understand what you are dealing with. Second, understand what success is going to look like. Too many places start doing content marketing, or speaking, or something else because they 'have' to. You don't have to do anything. Every action your organization takes needs to be in the context of what success looks like for you and your organization."
Embed your current brand success and future plans into your executive branding roadmap
As you plan your executive branding, Wakeman advises finding the intersection of what you are already doing well and where you want to grow. It's important to bear in mind that brands aren't static. Within that framework, effective executive branding helps companies achieve their goals. "If you are doing a good job of building a personal brand, you are an object of interest that your organization can use to drive relationships and business. In many cases, having someone that is an object of interest can drive people to you because the only way they can achieve working with that person is through you," says Wakeman.
Executive personal branding efforts can help your company stand out from the competition while more effectively connecting with customers. By focusing on the alignment between executive strengths and company goals, ruthlessly evaluating opportunities for synergies and building reputations for expertise, your company will be in a stronger position to build the powerful relationships today's most discerning customers demand.
For more stories like this, subscribe to the Content Standard newsletter.

Featured image attribution: Leio McLaren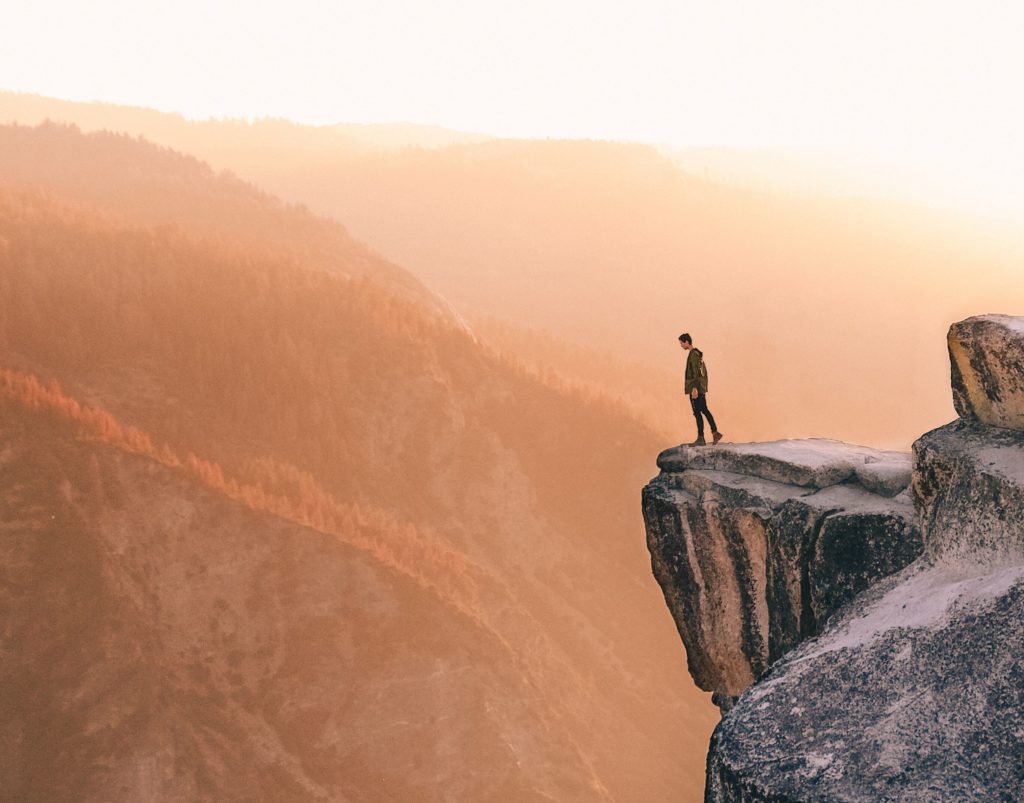 https://www.skyword.com/contentstandard/how-does-a-marketing-leaders-personal-branding-and-thought-leadership-grow-their-company/
https://www.skyword.com/contentstandard/how-does-a-marketing-leaders-personal-branding-and-thought-leadership-grow-their-company/
Liz Alton