Creativity
How Online Beauty Brands Are Using Content to Thrive
By Shannon O'Neill on March 12, 2018
Online beauty brands are doing the impossible by bringing the beauty counter experience-an inherently tactile, personal experience-to their customers digitally. Upstart companies like Glossier have found success circumventing the traditional route by using influencers, brand advocates, content creators, and peer referrals to drive sales.
Ana Andjelic writes in AdWeek that modern beauty brands "win by offering a killer end-to-end experience that customers repeatedly want and that they keep telling others about"-and for today's beauty buyers, much of that experience is online. According to PWC's Total Retail Survey 2017, as many as 37 percent of global shoppers prefer to purchase health and beauty products online. With 48 percent of buyers being young women (ages 18–24), the most successful beauty brands are swiftly adjusting to the generation's insatiable appetite for online content and engagement.
What can marketers from all industries learn from the online beauty industry's successful content strategy?
Bring the Product to the People
According to a 2017 TABS Analytics Report, 57 percent of beauty buyers rely on online reviews when making an online purchase. Consumers now have unlimited information at their fingertips and don't have to rely on a busy saleswoman. By showing how the product can be used and applied, virtual makeup mirror apps like Modiface allow you to test a specific lipstick, eye makeup, or blush-you can even manipulate the lighting. Brands like MAC, Smashbox, and Sephora are paying to use this technology to make the augmented reality experience as real as possible for their online customers.
Brands like Glossier reach their customers via short demo videos. The 30-second demo "Cloud Paint feat. Coco" has 37,000 views on Facebook and 75,000 on YouTube.
If that's not enough, you can read a full blog post on the company's popular Into the Gloss website, which has guides, reviews, and features on various topics. Everyone from vloggers to Glossier staff to regular customers are represented. When you hear the same message from a community you trust (whether you know them personally or not) you are more likely to buy.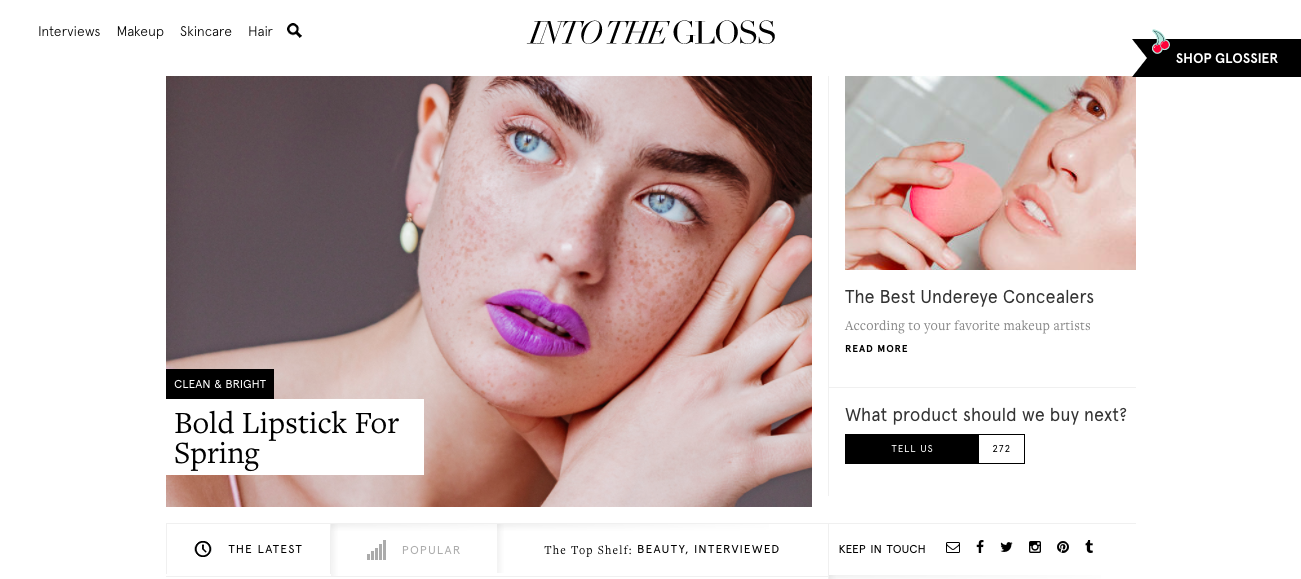 This focus on the audience and their feedback is at the core of what has made Glossier stand out. As Glossier's founder Emily Weiss explained to Business of Fashion, "We are redefining what the beauty customer experience is like, hopefully proving that she doesn't need to go to a physical location to touch and feel product because she can do that with us digitally [. . .] We are reaching tons of women directly through our channel. We've created this Glossier world, where we have all of her information, so we can better serve her."
Translate the Experience Using Influencers
Even drugstore brands like L'Oréal are getting into the influencer space with their "Beauty Squad" campaign. With influencers like Victoria a.k.a. @inthefrow creating videos, articles, and other content on beauty trends, L'Oréal increases their visibility for an audience searching for beauty tips and advice.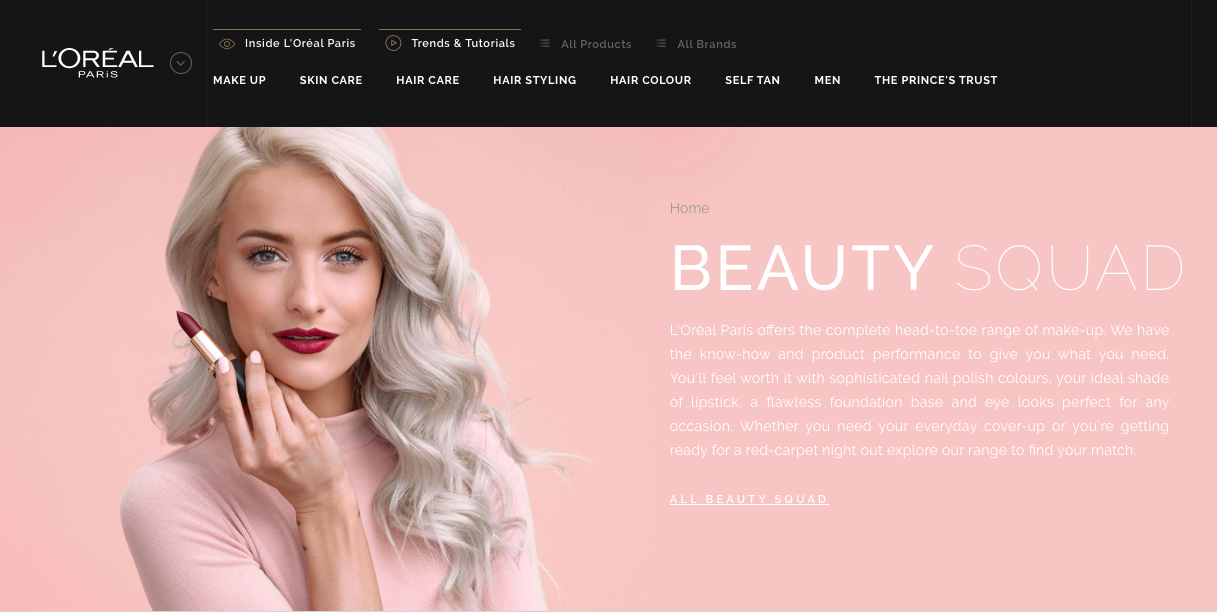 Such intimacy with customers does not come naturally to all brands. The shift to digital has been harder for heritage beauty brands like Estée Lauder and Lancôme. Until recently, these brands were dependent on traditional brand-to-customer channels like magazine advertising and TV.
While they were met with initial criticism, Estée Lauder was wise to pick up millennial mega-model Kendall Jenner as their spokesperson in 2014. With over 80 million Instagram followers, she was exactly what the brand needed to get on the radar of a younger generation. Over the last few years, the company moved to acquire or invest about $2 billion in indie companies like Too Faced and Becca Cosmetics, and in 2017 reported its strongest quarterly sales growth in years.
"We are shifting channels and preferences that are profoundly changing the industry. We aren't simply moving from point A to point B, change is flowing like the current of the ocean," said Fabrizio Freda, president and CEO of Estée Lauder, at the WWD Beauty Summit. "Sixty-five percent of teens rely on social media to discover and select beauty products. By lowering the barrier to entry, we are encouraging an entrepreneurial fire."
Camillo Pane, CEO of global beauty company Coty, commented on the rapidly changing industry: "Brands are created at the speed of light," he said. "The beauty industry is becoming increasingly complex. Our instinct is to dislike complexity. But we either embrace it, or we're not going to be around."
Ask (and Listen to) Your Customer
Glossier is turning customer feedback into content with Instagram. This represents a new approach to customer service, one in which customers and the brand are constantly talking on social channels. Customer service has fundamentally changed too. Instead of an angry complaint or suggestion sent to a generic email or a 1-800 rep, for brands like Glossier, these conversations happen in a more casual and friendly way on social media.
Glossier are always asking their customers what to do next. "Everything that we've chosen to do, it's because it's better for [our customer]," founder and chief executive Emily Weiss explained to Business of Fashion during their annual VOICES conference.
What's true for beauty is true for any industry-customers need information. "How will this product work for me? Why do I need it? How can I apply it to my life?" Traditionally, women would arrive at a department store and rely on a cosmetics salesperson for that information. Now, in-depth video tutorials, influencer content, and state-of-the art technology have replaced the personal touch, transporting the beauty counter online.
For more stories like this, subscribe to the Content Standard newsletter.

Featured image attribution: Malvestida Magazine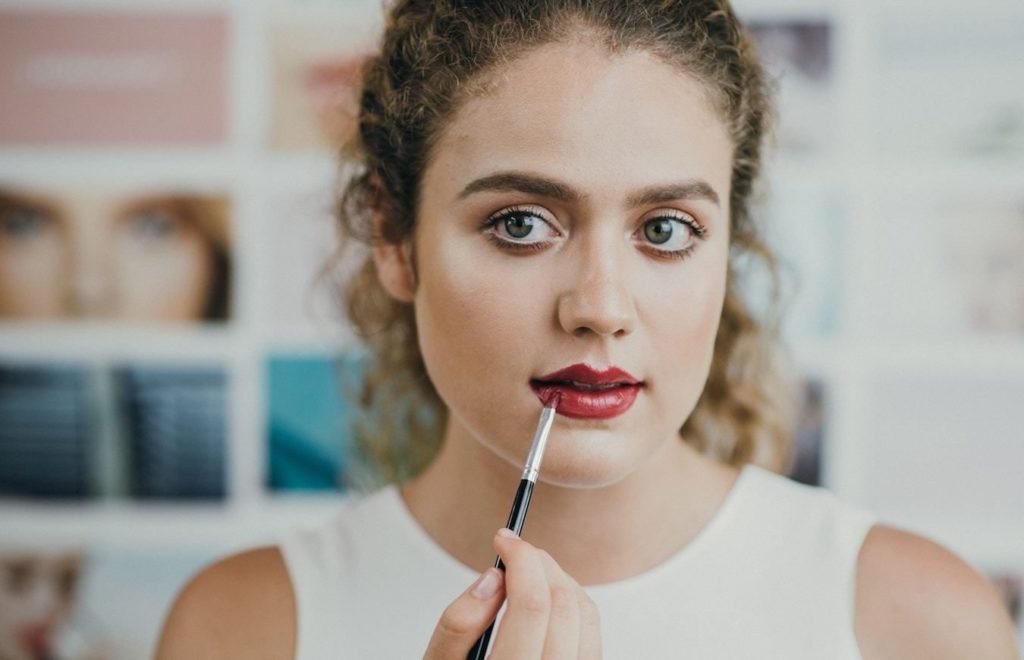 https://www.skyword.com/contentstandard/how-online-beauty-brands-are-using-content-to-thrive/
https://www.skyword.com/contentstandard/how-online-beauty-brands-are-using-content-to-thrive/
Shannon O'Neill