For Google News
How Social Shopping Experiences Elevate Product Marketing
By Christine Warner on November 19, 2018
As social media marketing becomes more and more about conversion, not just awareness, product marketing is warming up to social shopping experiences. The integration of buying with social media closes the gap between connecting and converting.
People are getting more comfortable with making purchases on social media. According to 2018 research from SUMO Heavy, 48 percent of customers say they have purchased products or services through social media. Thanks to its proven purchase potential, budgets for social media marketing are growing: Buffer's 2018 State of Social report shows that social media ad spending is growing more than 20 percent annually, and AdWeek reports that the top 500 retailers brought in nearly $6.5 billion from social media shopping in 2017.
Social media is even starting to overtake owned e-commerce experiences. 2018 research by BigCommerce and Square shows that this year 34 percent of US business owners sold through their websites, compared to 40 percent who sold on social media networks.
Additionally, the socialization of product marketing makes e-commerce strategy and platforms more creative and immersive by enhancing and integrating all online shopping touchpoints. It's a mutually beneficial dynamic, letting marketers use content to drive sales on- and off-site.
It Leverages the Influence of Social Media
Image attribution: MD Duran
Social media is very influential in both consumer and business purchase decisions, as people rely heavily on recommendations from peers, family, friends, and connections as trusted sources. That same report by BigCommerce and Square found that 42 percent of online shoppers find recommendations from friends and family influential.
The frequency of daily social media usage gives marketers more opportunities to present a purchase experience. A 2018 Pew Research Center survey discovered that the vast majority of social media users visit once to multiple times per day. The top platforms people frequented on a daily basis were Facebook (74 percent), Snapchat (63 percent), and Instagram (60 percent).
Psychologically, people are more likely to slip into an unplanned purchase while passively scrolling through social media. A few taps on Instagram, and they're now browsing off the network on a retail site. Meeting consumers in this more malleable mindset lets marketers take advantage of social media's influence.
Zabrina Hossain, product manager at Shopify, explains, "Social commerce started out pretty simply. Retailers would engage followers to develop a brand and hope that the followers would eventually convert into paying customers. Up until recently, whether you were a retailer or an influencer, there was no easy way to really capture and immediately seal the deal, but we have been seeing that gap get smaller and smaller."
It Turns Transactions into Experiences
Social shopping allows content to become part of the buying experience. Instead of just product details-descriptions, cost, sizes, photos, reviews, etc.-it becomes a brand experience when presented in a social and lifestyle context. The purchase can be integrated into posts and branded content in many ways, including shoppable ads on Instagram, Facebook, linked Instagram Stories, or buyable pins on Pinterest.
Social media lets brands create a visual and engaging brand presence, attracting followers who relate or aspire to the lifestyle it presents. The experiential nature of social media turns what would normally be an unemotional transaction into a brand experience. This also gives marketers more room for measurement to better understand consumer behavior and traits. Nissim Lehyani, CEO and co-founder of Easy Social Shop, said, "The digitalization of shopping also means that customer data is plentiful, and with the right tools, companies can analyze their online customers' behavior and use that information to improve social marketing strategies to complete sales via social media."
It Presents a Need as a Lifestyle
In addition to creating a brand experience, social shopping helps turn the practical need or search for a product into an emotional desire and lifestyle aspiration. And nothing does this better than immersive content that integrates the product in an appealing environment. Rather than proactively seeking out a specific product or service on a retail site, social media brings products to people.
Take the Adidas Here to Create campaign for its Statement Collection, for example. With cool girls like Dua Lipa, Kendall Jenner, and Shay Mitchell sporting the brand's clothing and shoes in Instagram posts and on the website, Adidas keeps its feeds lifestyle-focused and inserts shoppable features directly from its posts.
The same social experience extends to its website, as it invites you to either "Explore the Collection" or "Shop the Collection"-offering a discovery approach instead of strictly selling.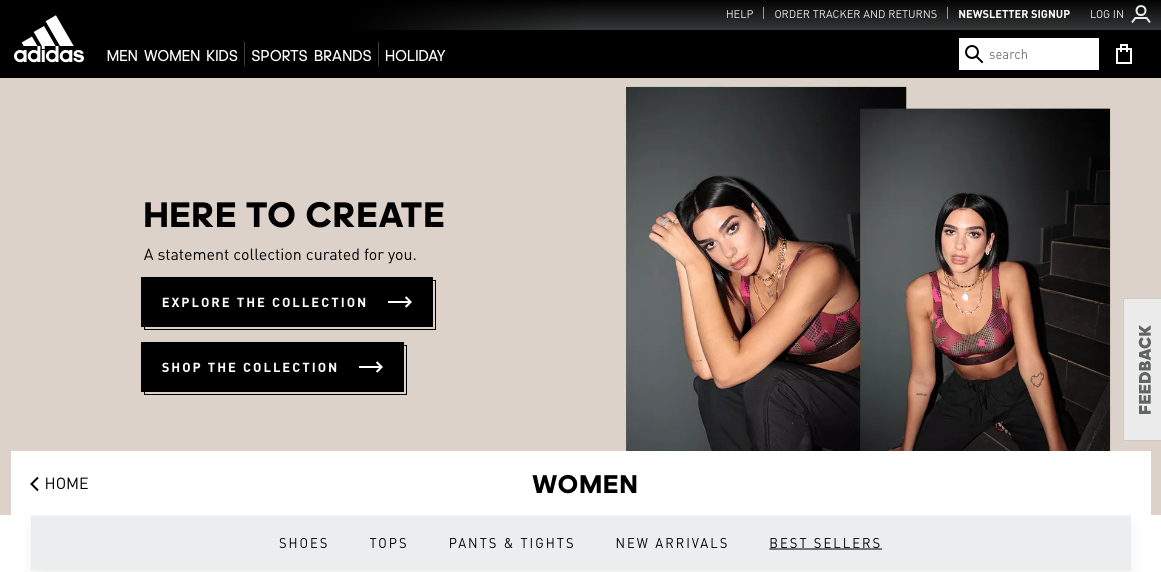 It Diversifies and Speeds Up the Purchase Process
The social shopping experience diversifies the purchase process, which could seem alarming to retailers-giving them less control over where and how people discover their products. However, this is actually a benefit since it makes the transaction easier and meets buyers where they want to be with the type of content they prefer to consume. It even lets companies have the option to create branded content exclusively on social media, without the need to push product marketing on other channels.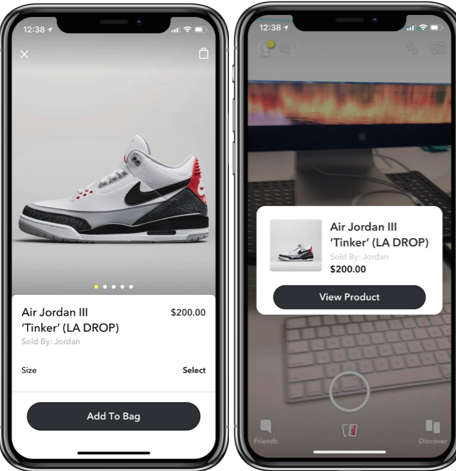 In another sportswear example, Nike used Snapchat to launch a pre-release of its Air Jordan III "Tinker" model-the shoes sold out in just 23 minutes! This exclusive Snapchat launch created a sense of urgency, as specific codes were distributed to people who came to a Nike after-party following the NBA All-Star game on February 18, 2018. These codes could then be redeemed through the Snapchat app to purchase the shoes for same-day delivery.
Making the actual purchase easier for consumers is a win-win situation for product marketers. It simplifies the path to purchase, making sales faster and less cumbersome. As the product marketing landscape becomes more social, brands of all kinds can incorporate elements of the social shopping experience into their marketing strategies.
For more stories like this, subscribe to the Content Standard newsletter.

Featured image attribution: Andy Art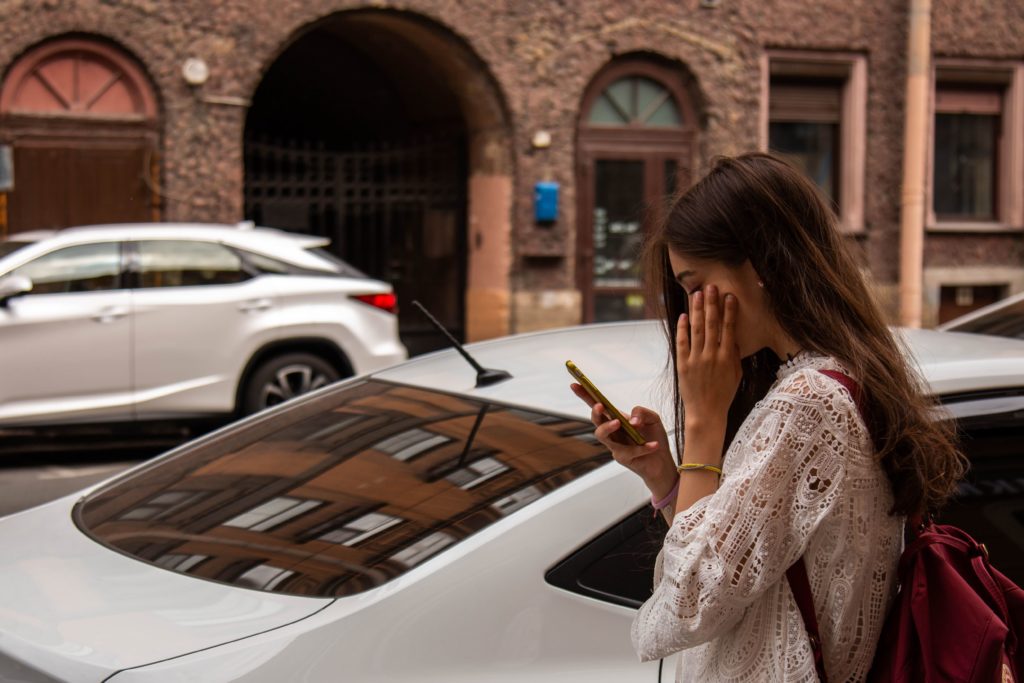 https://www.skyword.com/contentstandard/how-social-shopping-experiences-elevate-product-marketing/
https://www.skyword.com/contentstandard/how-social-shopping-experiences-elevate-product-marketing/
Christine Warner