Creative Thinking
How Subscription Services Help Brands Build Lifelong Customer Relationships
By Nicola Brown on September 12, 2018
I don't know about you, but I love getting things in the mail. No, I'm not talking about piles of flyers and bills. I'm talking about that eagerly anticipated, colorfully wrapped package that arrives like an unexpected birthday present. That's how I felt when my HelloFresh subscription box arrived this week. I can't remember the last time I got so excited about groceries.
You needn't look far to observe that subscription e-commerce services are multiplying like rabbits. Google reveals no end to articles of the form "X Best Subscription Boxes for [Insert Niche Here]," with everything from "busy moms," to "cat owners," to "murder mystery lovers" represented. You could, in theory, run your entire life out of subscription services and never have to leave home again.
What's All the Fuss About?
What's behind this sudden obsession with subscription services? Technically, subscription services have been around for ages (think newspapers and magazines), but they're becoming increasingly personalized and adaptive. Companies are starting to realize the power of subscriptions for building lifelong relationships with customers. The reliability of having products brought right to your door on a regular basis fosters a sense of loyalty and credibility between customers and brands.
Today's most popular subscriptions tend to fall into two categories: convenience and discovery.
Convenience subscriptions include necessary things like food delivery and personal hygiene products. Discovery subscriptions include lifestyle indulgences and leisure spending on things like books and wine. Some even overlap into both categories, changing how we've traditionally thought of as necessities in more creative ways.
HelloFresh is a good example of a company that's trying to redefine groceries and home cooking. Similarly, the meditation app Headspace is trying to change our relationship to mental health, and brands like Dollar Shave Club are revolutionizing the way we buy razors. The sheer breadth of subscription services available speaks to our obsession with this model of consumerism.
Turns out, there are specific psychological forces at work driving our dedication to these branded delivery services.
The Paradox of Choice
Part of the reason subscription services have become so popular is that consumers are starting to acknowledge how overwhelmed they are by choice.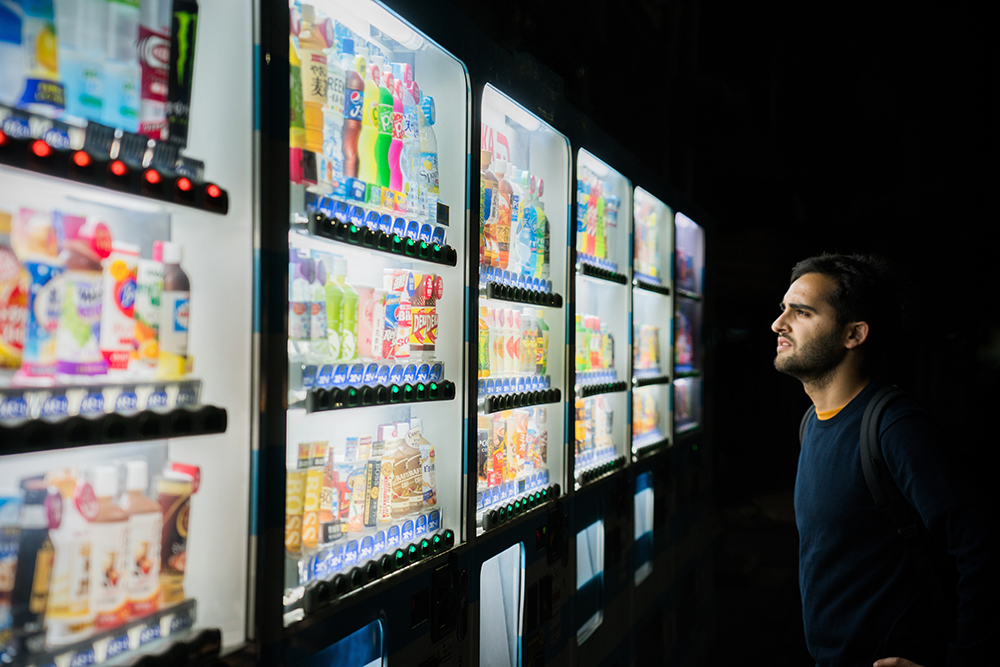 Image attribution: Victoriano Izquierdo
Psychologist Barry Schwartz starts an entertaining TED talk on the paradox of choice with a list of his local grocery store options: 285 varieties of cookies, 75 iced teas, 175 salad dressings! Do we really need this many options?
Schwartz goes on to explain how, contrary to the ethos of Western industrial societies, too much choice produces paralysis rather than liberation.
It turns out, we're actually less happy with a choice we make when there are too many potential options in the mix. We spend all our time wondering what the other choices might have been like and less satisfied with our ultimate selection. Adding options also increases expectations about how good each offering will be, leading to less satisfaction when what we pick isn't perfect. Then, instead of blaming the world, people tend to blame themselves for their perceived less-than-perfect decisions, making them even unhappier.
Why was I so happy with my HelloFresh box? It reduced my range of choices to a single selection of carefully curated products, and in doing so it eliminated any possible doubt or potential regrets. Instead of spaghetti or penne or linguine or rigatoni or fusilli, I just had fusilli. By using the subscription model, brands remove the potential for comparisons with competitor products that often take place when customers are presented with a range of similar options sitting side-by-side on store shelves. This not only eliminates the risk of a last-minute loss in sales but drives immediate satisfaction.
I didn't even have to think about it and I was perfectly happy with fusilli because I didn't have to choose. I could move on to the fun part, cooking and eating a nice meal with my partner.
We tend to assume that more choice is better, but the popularity of subscription boxes tells us something different about consumer behavior today: We'd rather just have someone else decide.
Packages of Personalization
Personalization has become the norm in marketing, and that's exactly what we expect as an added value of subscription-based services.
According to research on the psychology of consumer control and customization, we prefer personalized experiences because we want to feel in control of our lives and we want to reduce our information overload. When we see our names on products, in ads, and in things like email communication, we may not actually have more control of our relationship with those brands, but we feel as though we do. Think about the incredible success Coke had with its name-specific "Share a Coke" campaign.
In tandem with the unhappiness produced by the paradox of choice, we have a desire to reduce our information overload. Personalization encourages the perception that products, services, and content are tailored just for us, which helps us build a more manageable framework for engaging. It enables us to categorize information as relevant or not relevant, which helps narrow the overwhelming vortex of information we're subjected to each day.
The human-first approach is especially important for brands in health and wellness industries, where audiences respond much more favorably to approaches that treat them as complex, whole people rather than only addressing a series of symptoms.
Promoting a mission of helping people "live a happier, healthier life," the Headspace app on my phone uses content to build a personalized experience for every user from the first time they log in. My app has a tab called "Nicola." It contains a plethora of statistics about my meditation habits and successes over time and makes me feel like I'm in control of my meditation journey, giving me access to information on my highlights and meditation habits over certain periods.
Since the app's model is based on getting users to renew their subscription each month, the ability to track your own progress and directly see how the app is affecting your goals serves as the perfect approach to keep people coming back for more once their initial trial ends.
Running on Autopilot
A 2010 study found that humans are living in "autopilot" about half the time. In other words, we're not consciously present in many of the activities we're performing.
We're chronic mind-wanderers. When we're doing one thing, half the time we're thinking about something else. We're now applying this tendency to automate our lives to the products we consume. If we don't have to think about it, much the better. Subscriptions are attractive to an overextended society because they remove the decision-making process from consumer purchases. You need only buy a subscription once and it automates the rest of the buying for you.
This helps solve the age-old challenge for marketers of having to grab customers' attention over and over again to generate ROI. This feature is particularly attractive to brands offering subscription services for traditional necessity products, such as razors or groceries. Shaving is a chore that most people perform on a regular basis. It's not a task they want to think about beyond being a thing they have to do. Therefore, the choice for Dollar Shave Club to launch a subscription-based model for shaving was a perfect product-model fit for generating high customer lifetime value.
It's a win-win: Subscribers get a break from the hassle of running to the convenience store each week, and DSC earns a guaranteed, long-lasting audience.
Unwrapping a Long-Term Love Story
People love stories that keep them invested and always wondering, "What's going to happen next?" Unlike the one-time transactional experience of buying a product in person, signing up for scheduled deliveries builds upon those same feelings of curiosity and anticipation. Even when they're not physically interacting with the product by picking it up from the mailbox or opening the app, they're still awaiting what new things the next update or delivery will bring.
Image attribution: Emily Rudolph
HelloFresh invests heavily in multiple content types to build a thriving brand ecosystem that extends beyond the walls of a single weekly box. The company is continually developing new recipes, so you can look forward to new meals and discover new cuisines each week. Recipe booklets are highly visual with photos of all ingredients and photos of each step. The branding around sustainability is also strong, with an infographic leaflet depicting their commitment to reducing waste, energy, water, and labor. One tagline promises your subscription will give you "more time for the important things in life." This kind of product-adjacent content helps to expand and deepen new and existing relationships, keeping the brand messaging as close to the product experience as possible.
They even have an app full of content like recipes and news, and you can manage your profile and subscriptions easily from your phone. You can submit reviews of your meals, which helps the company determine how to tweak and create new recipes. Their content-rich feedback platform is a great use of technology to combine both marketing and product development efforts.
Headspace has taken a similar approach to its own robust content hub, creating a whole world of content for subscribers to progress through, complete with short videos featuring cute characters that help enrich the experience of learning how to meditate.
I'm currently working my way through a 30-day stress-busting meditation series that builds on each previous session, creating a long-term narrative arch that keeps you coming back. Headspace's aim is to create lifelong relationships with its customers. Their branding is so well crafted and unified that I'm starting to feel at ease every time I click the big orange circle to open the app. One of the best ways to foster long-term customer relationships is by building content upon content to help guide consumers through an ever-evolving brand story.
With much competition and high churn rates in the subscription world, strong content marketing is necessary to build long-term customer loyalty. It's the multichannel content marketing approach that creates the positive experiences of simplicity, personalization, and automation we're looking for in our subscription services.
4 Key Takeaways for Marketers
The psychological forces at work behind our growing love of subscription services demonstrate some important aspects of consumer behavior that all marketers can apply to their marketing strategy:
Reduce the options, and simplify the information being communicated to avoid paralysis and unhappiness
 Make use of personalization to give a sense of control
Get buy-in as early on as possible, whether that's as committed as a product subscription or just an email sign-up
Use rich content to build evolving stories that engage customers more deeply over time
For more stories like this, subscribe to the Content Standard newsletter.

Featured image attribution: Bench Accounting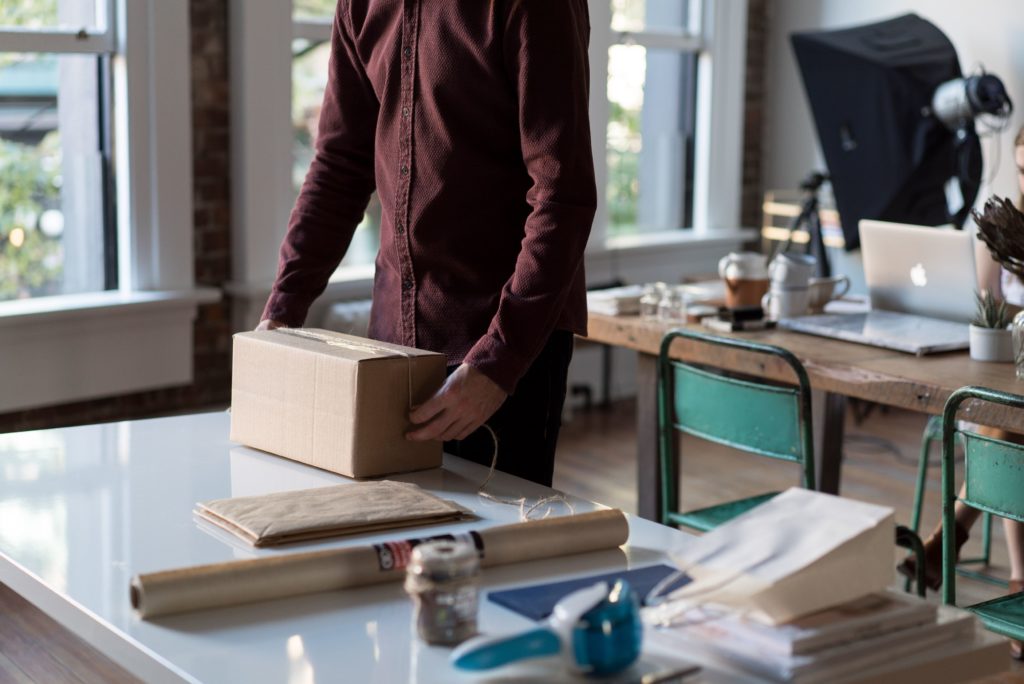 https://www.skyword.com/contentstandard/how-subscription-services-help-brands-build-lifelong-customer-relationships/
https://www.skyword.com/contentstandard/how-subscription-services-help-brands-build-lifelong-customer-relationships/
Nicola Brown