Creativity
How Tech Brands Are Changing Product Marketing with Content and Experiences
By Liz Alton on February 21, 2018
Tech brands are changing the way they approach product marketing and launches. Content marketing helps you tell the story behind your brand and forge a connection with audiences. Yet it also plays a vital role in targeted marketing initiatives. One of these areas is product launches-and nowhere is this clearer than in tech.
From helping customers imagine how a new technology will transform their lives to looking under the hood and showing how a brand new type of technology operates, brand storytelling can rev up audience interest in emerging technologies.
According to Harvard Business School professor Clayton Christensen, 95 percent of new campaign launches fail. Content can be used to support targeted campaigns for a period of time, developing awareness and providing potential users with a road map for how to engage with emerging technologies. Here's a closer look at how three top tech brands developed imaginative campaigns that led to the success of their products-and how to apply the insights from these lessons learned to your go-to-market strategy.
Oculus Rift: Making VR Tech a Reality Today
Not long ago, virtual reality (VR) was a technology that was, well, more virtual than reality. Thanks to rapid innovation and companies that have developed VR headsets, the technology is now available at a price many mainstream consumers can afford. Oculus Rift, the early pioneer, leveraged content marketing to help make consumers aware of the possibilities of VR. One of their splashiest moves was partnering with large properties, ranging from Game of Thrones to X-Men, and creating a series of experiences that were showcased at venues like Comic-Con.
What was so brilliant about this move?
It made short, immersive virtual reality experiences that were targeted to the core audience-gamers-and let them experience firsthand what was possible with the technology.
While many consumers were aware in theory of what was possible with VR, direct experience was more likely to get them excited and thinking about the possibilities of owning the technology themselves.
It leveraged the technology's core strength, helping the brand stand out while also differentiating it from other entertainment and experience brands on the market.
Disney: Using Tech to Add a Dash of Experiential Magic
While Disney isn't strictly a technology brand, they lead the hospitality and entertainment field for the smart integration of personalized technology. With their MyMagic+ bands, Disney enables customers to experience their parks, hotels, and restaurants in a whole new way. The goal was to reduce the time guests spent standing in lines and offer a more seamless integration across the company's different offerings. However, few fans are as rabid as people who follow The Mouse, and any change to the Disney experience must be carefully navigated. Disney crafted a flawless narrative that helped customers envision how the new technology would let them have a more enjoyable experience.
Their launch content included:
Sharing previews of the technology on the Disney blog and showcasing it at industry events to help generate buzz.
Working with the press to create stories like the iconic Wired story.
Making SMEs available through crafted pieces and placing stories that would showcase the band's narrative in an interesting way.
Instead of focusing on wearing a bracelet and collecting personal data, for example, the narrative homed in on experiences like placing your meal order on an app and then arriving at a busy restaurant and having your food delivered immediately. It showcased the "magic" and made it easier to imagine why adopting the new technology was a positive.

Image attribution: Park Troopers
IBM: Using Content to Show the World How to Be Smarter
IBM's Watson platform brings cognitive computing to a wide range of different verticals, from marketing to agriculture. However, imagining the possibilities of an entirely new technology takes significant work and guidance. IBM has created a series of branded content hubs, exploring how Watson can be used. From its "Think Marketing" project, which attracted contributors from the top thought-leaders in the space, to an extensive collection of industry-specific pages, Watson's blog and beyond help people imagine the possibilities.
When you're introducing a new technology:
Demystify it by helping customers understand how the product operates and what it makes possible.
Get buyers excited by showing them how it works and how it's directly applicable to their interests or industry.
Using Content Marketing in Your Own Technology Product Launch
If you're a new tech brand that's getting underway, launching a new product, or introducing your product to a new market, content marketing should be an essential part of your launch strategy. Marketers should keep a few key points in mind when structuring their campaigns.
Origin Story
What's the storyline behind how the product was developed? Focusing on the inspiration behind the product's creation can help capture people's attention and create focus.
Explain How It Works
Take the mystery out of new forms of technology and help increase people's willingness to use it. This can include content-based demos or deep-dive stories that help them understand the innermost operations.
Imagine the Possibilities
What will life look like with this new product or service? For example, one bank that's introducing AI products to help manage the customer experience has created videos and consumer-focused blogs that help users understand what the experience will look like.
Experiment with Formats
Videos, immersive experiences, interactive, blogs, and long-form content all have a place in a launch campaign. Experiment to see what works with your audience.
Content marketing can move beyond your evergreen toolkit and become a valuable part of your product marketing launch strategy. A product launch can be supported by smart content throughout the launch: before, during the launch itself, and through the new customer onboarding phase. The key is to make the technology an integral part of the content's narrative and use your marketing to help audiences imagine what's possible.
For more stories like this, subscribe to the Content Standard newsletter.

Featured image attribution: Bruce Mars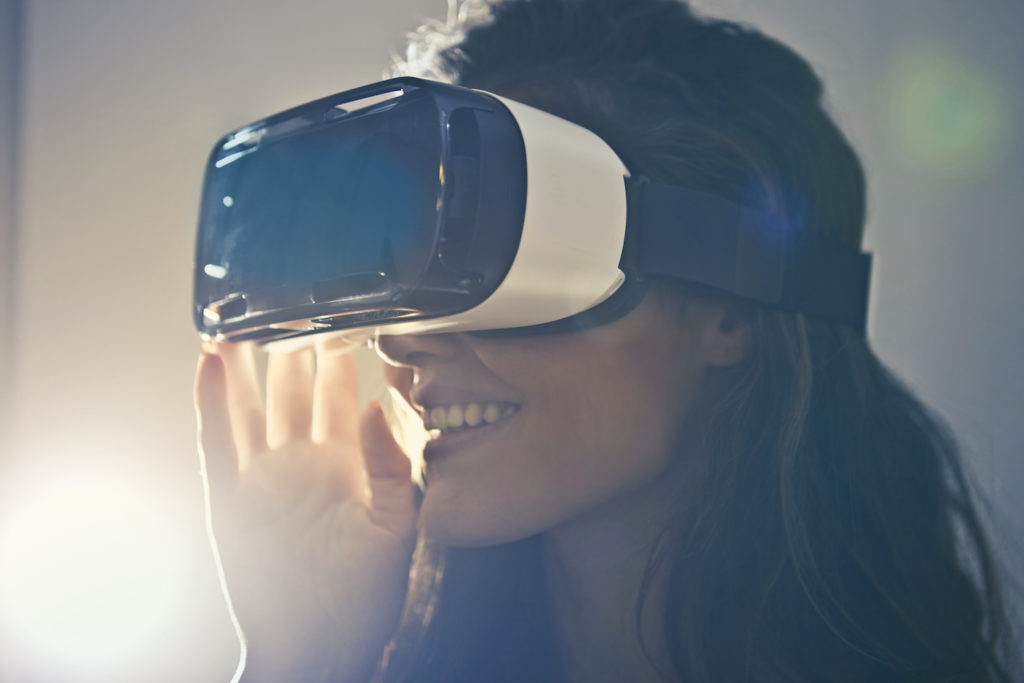 https://www.skyword.com/contentstandard/how-tech-brands-are-changing-product-marketing-with-content-and-experiences/
https://www.skyword.com/contentstandard/how-tech-brands-are-changing-product-marketing-with-content-and-experiences/
Liz Alton