Creativity
How Tech-Driven Innovation Stories Are Helping Agribusiness Break New Ground
By Liz Alton on July 18, 2018
The first rule of good storytelling-and the same is true for technology content marketing-is to grab your audience's attention. You never want to get caught repeating the same tale over and over, because at some point your audience will just stop listening. As new technologies emerge to solve old problems, they keep an industry's trajectory moving forward. Your marketing should do the same when crafting an innovation story.
But the challenge comes in how to best create new, exciting innovation stories in industries that have projected the same, dependable image for decades-industries like education, manufacturing, insurance, and agriculture.
I grew up on two farms: a thoroughbred breeding business and, later, a sprawling corn and cows set up. My visions of farm life include rolling fields of crops, livestock, and early mornings where brute force and a bit of man-versus-nature anxiety kept the workloads at bay. Yet the reality of life on the farm-whether it's family run or a larger commercial entity-is changing, and most of these changes come through the incorporation of new technology.
I recently worked on a case study for an agribusiness client showing how they were using Internet of Things (IoT) devices in their tractors. The sensors would let the company know the equipment was facing a failure before it became an issue and took a farmer offline for days. If an issue did occur, the manufacturer collected diagnostic data from the sensor to better address the issue and send a repair tech out with the right parts. This is just one example of how technology has revolutionized the way we're growing crops and raising animals on farms today.
It got me thinking: How are agribusiness content marketing experts telling these innovation stories in the face of staid perceptions about what agribusiness is?
The Role of Innovation Stories in Technology Content Marketing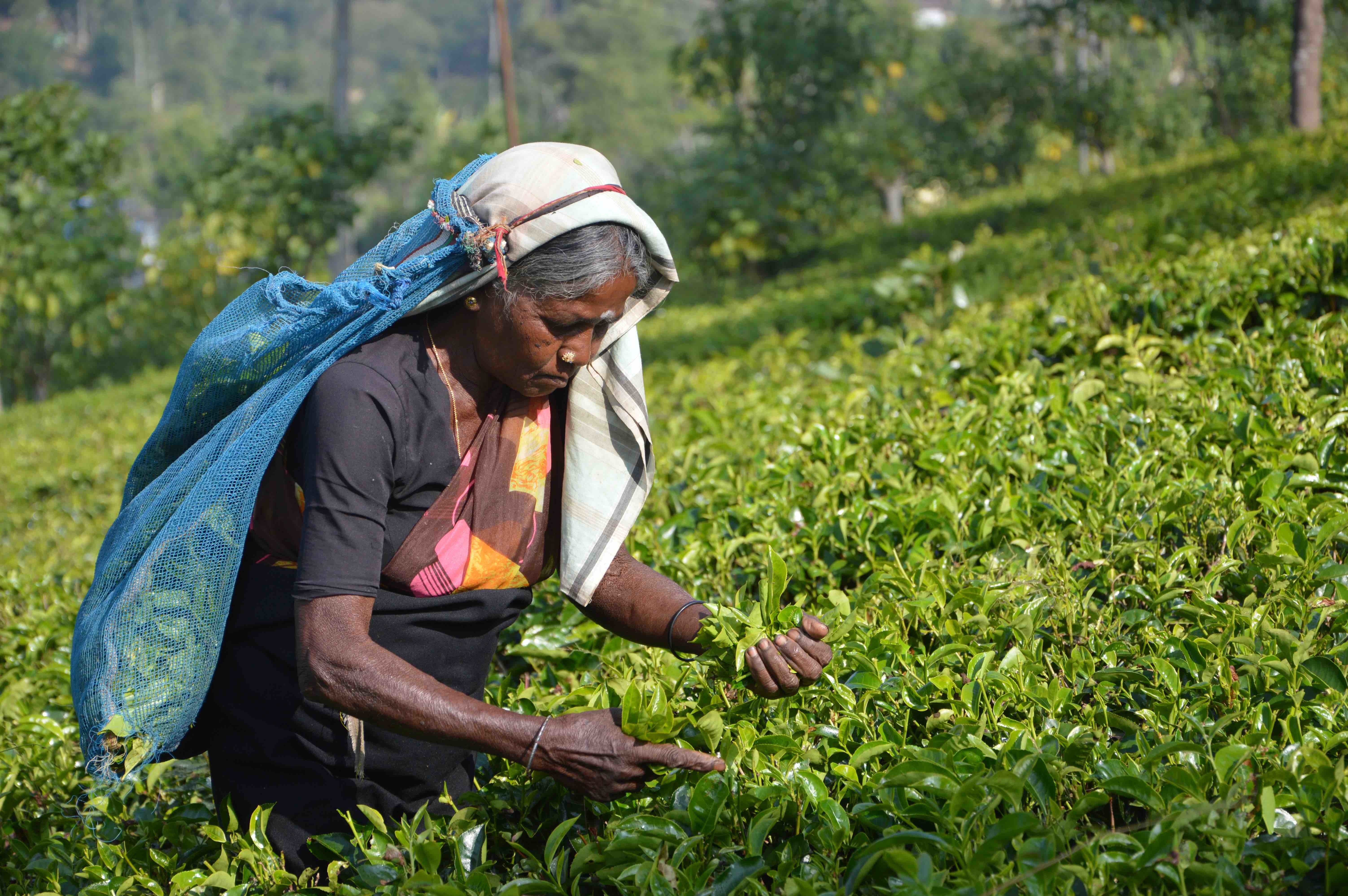 Image attribution: Asantha Abeysooriya
For technology content marketers targeting the agribusiness industry-or any industry with a similarly humdrum image-how best to embrace a modern message is a constant dilemma. Outdated perceptions, resistance to technology, and the effort to translate complex technological capabilities for non-technical audiences all offer challenges to technology marketers. Yet taking the time to showcase innovation can also show how companies are expanding and how audiences are changing, as well as provide fresh, inspiring looks at very traditional industries.
Consider this campaign by VMWare, which highlights how a farmers' collective called the EAFF uses cloud-based technologies to improve farmers' performance in rural East Africa. Thanks to specialized software and cloud hosting, farmers can get advice on crop diversification, track prices, share information on their crop performance with market buyers, and access insurance. Productivity, profitability, and security are all on the rise because technology is being used in a remote location to help farmers in unexpected ways.
Globally, agribusiness has shifted toward so-called precision farming. Artificial intelligence tools predict the best crop mix based on soil, market condition, demand, and more. Sensors monitor rainfall and adjust irrigation based on real-time conditions. Advanced technology systems help farmers and ranchers stay on top of considerations such as water usage and greenhouse emissions. For marketers in the industry, the changing technology dynamics behind agribusiness have opened up a whole new way to connect different buyers along the value chain-from brokers to supermarkets to consumers-with the food they consume along the way.
Showcasing these connections allows the industry to position itself as a major global influence, as opposed to a simple grower-to-grocery-store transaction.
Marketing Technology to the Agribusiness Industry
One layer of understanding how marketing and storytelling is changing with agribusiness-and how that change is being fueled by technology-can be seen by looking at the way companies market technology products and services to farmers and agribusiness companies.
"From a marketing perspective, we often focus on pain points that companies share when it comes to their technology and the processes surrounding it," says Colton DeVos, a marketing specialist with Winnipeg-based Resolute Technology Systems.
DeVos goes on to say, "For traditional agriculture companies, their offices, workplaces, and fields/warehouses can often be quite spread out without a lot of integration or consistency across each. This can make it hard to support and evolve the base technology layer in order to take advantage of some of the high-tech innovations that are sweeping through the ag industry, like precision farming and leveraging big data for business insights." Educating the customer on the context of these issues, how overcoming the issues can improve performance, and what steps to take are all important components of content marketing efforts.
At that level, technology content marketing focuses on getting customers up to speed on the technology available and what it will take to put it into action, according to DeVos. "We speak to these pain points when meeting with prospects, delivering presentations, and generally creating content to offer up solutions that can get agribusinesses to that next level from wherever they are at."
At the level of innovation, content also plays an important role in helping companies imagine future possibilities. DeVos continues: "People are very excited about the new technologies emerging with agriculture. We've entered that stage of future technology where self-driving tractors and data-collecting drones are not just a possibility but have been tested and are becoming less expensive each year. Many companies that have been around for a long time and have deeply entrenched processes are trying to figure out how to best take advantage of these new advancements without completely changing their business."
Telling the Innovation Stories Behind New Products
Another dimension where marketers are looking to stimulate customer interest is the introduction of entirely new tech products to the market.
Consider the work of Teralytic, a soil health company that has introduced the world's first wireless NPK (nitrogen, phosphorus, potassium) sensor. As they describe, the sensor works to "[g]et the most detailed soil quality data available, via a single probe with 26 sensors reporting soil moisture, salinity, aeration, respiration, NPK, air temperature, and humidity-at three different depths. No wires. No antennas. Nothing to catch or snag. Easy to install and built to stand up to the wear and tear of your farm."
How does the company explain this to farmers, get audiences excited, and shift the needle on what's possible with regard to soil health monitoring and improvements?
Bringing the product to market has required a strong focus on telling stories and providing helpful information to an audience of farmers. "We're trying to educate the farmers on how tech can help growers improve their bottom line, especially as it relates to soil. We try to stay away from telling things they already know, and avoid politically sensitive topics that might turn them off. We want to be seen as a helpful resource in their daily lives," says Steve Ridder, CEO of Teralytic.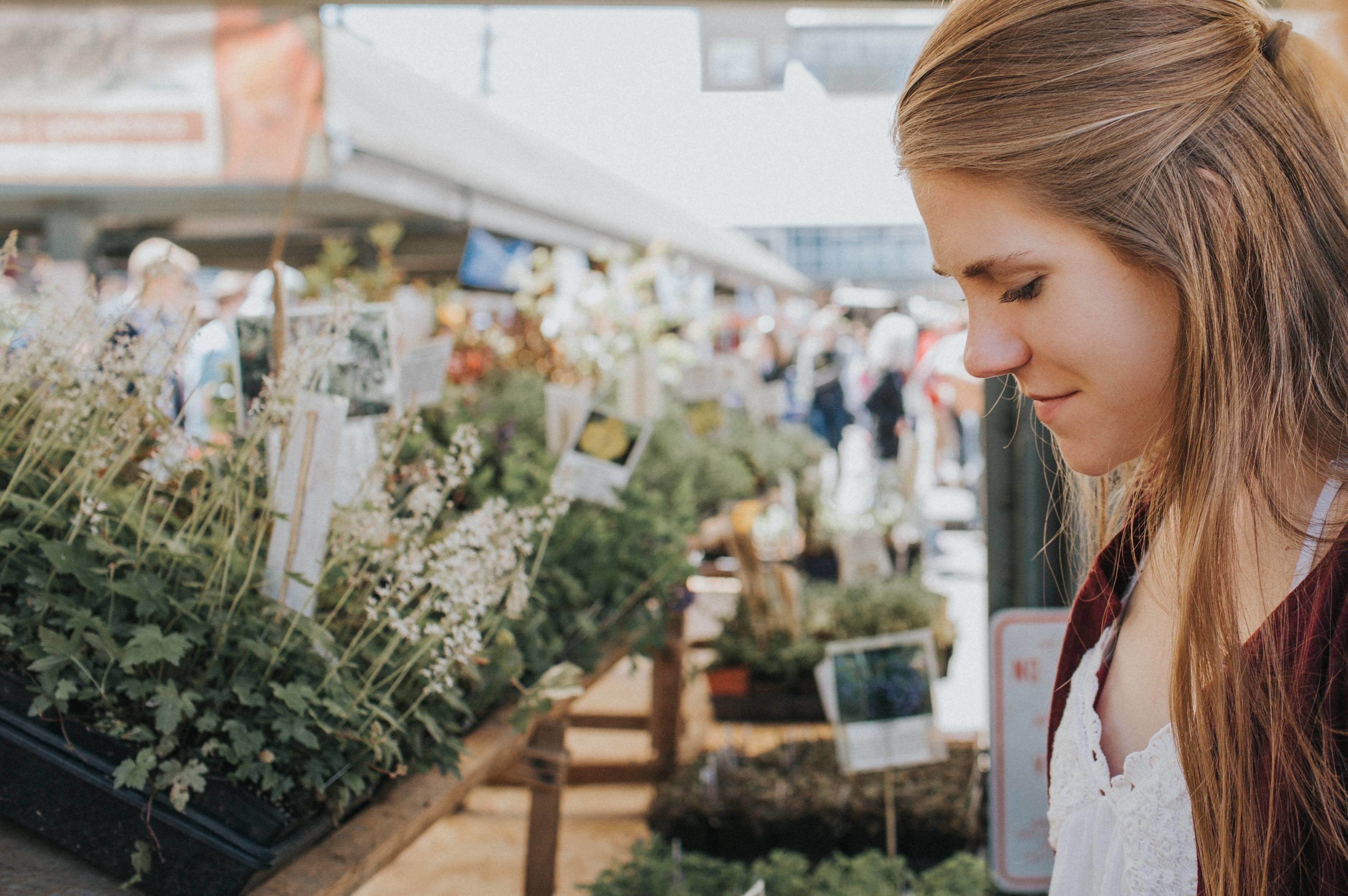 Image attribution: Zoe Deal
He also makes a critical point: Don't let assumptions about your audience derail the conversation around tech. They may be more savvy and interested than you expect. "I think the perception that farmers aren't tech savvy is misplaced, as they've always been some of the earliest innovators, from adopting the horse and plow thousands of years ago, to mechanizing with tractors earlier in the last century, to adopting the latest chemistry, gene editing, and GMOs. Tech is the next forefront, and it's just a matter of pointing out which technologies are real versus hype and actually help their bottom line," notes Ridder.
The Role of Innovation and Technology in Telling Larger Stories
Updating the technology narrative in certain fields has also played a key role in telling larger stories around impact, making a company's purpose explicit, and even reaching new generations of talent.
In an era of climate change, food security concerns, and other issues, technologies are helping marketers speak to how agribusiness operates thoughtfully in an environmental context. Broader market forces, political context, and global movements are also shaping the narrative around technology in agribusiness. One place that this has been interesting to follow is in the marketing behind specialized programs geared toward the next generation of ag-focused marketers and content creators.
"First, take advantage of all the appealing innovative things happening in the sector to create content. Vertical farms, high-tech green houses, or consumer shift towards nutrient-dense healthy foods are all relevant and interesting topics that will attract an audience. Second is to use real examples. Provide interviews and testimonials of students, professors, researchers, and industry people involved in different activities. This creates a sense of authenticity that audiences value," says Alejandro Barrero, academic coordinator of the University of British Columbia's Master of Food and Resource Economics program.
In fact, focusing on innovation helps get top talent excited about the space-and this is a powerful lesson for marketers in all fields who are thinking about ways to revitalize their training, staffing, and engagement.
"What some people call the fourth industrial revolution is transforming every industry around us. Some more than others, but agriculture is no exception. Agriculture is changing because there's a rising awareness of the importance of conserving our ecosystems while growing more and better food for a rising population. High tech is allowing us to collect and analyze big data and integrate technologies to change the face of food production. High-yield vertical farms nestled in urban areas, GPS systems to streamline production, harvesting, and distribution of food, and new-generation modified organisms are a good example of topics that will be highly analyzed in the upcoming years," notes Berrero.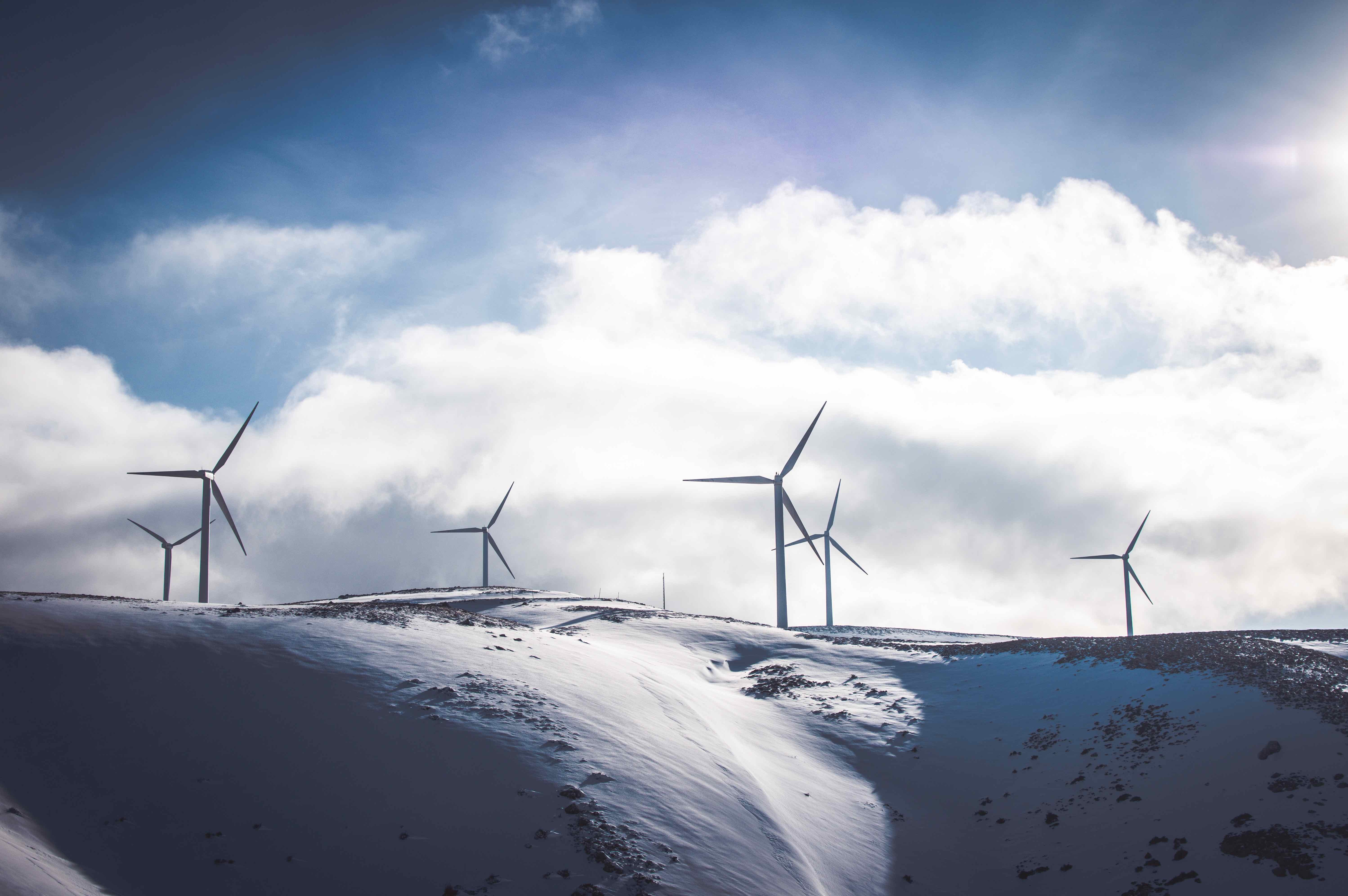 Image attribution: Jason Blackeye
Finding that powerful narrative and showing people how they can be part of a larger impact-in changing their industry or changing the world-is an important component of your content marketing efforts.
What's Next for Technology Marketers?
In my experience, there are two kinds of technology marketers. One type is focused strictly on the tech. They tend to be straightforward and target audiences that know and appreciate what they're looking for. Yet a much larger number of technology marketers are focusing on introducing technology innovations to other industries. When those industries have entrenched business models, paper-driven processes, or a reputation for being conservative around change, marketers face significant challenges.
Agribusiness provides a smart example of knowing your audience, focusing on how technology addresses difficult problems, and trusting them to make smart decisions between technology adoption and the bottom line. At the same time, the best companies are using strong storytelling to showcase innovation, highlight companies that are already pioneering, and even exploring how technology is helping the next generation of talent stay at the cutting edge of both growth and social impact.
So even if you're working within an industry that others may not initially think of as groundbreaking, there is always a space to highlight the evolution you've undergone and the way that this growth is impacting the wider world moving forward.
For more stories like this, subscribe to the Content Standard newsletter.

Featured image attribution: Scott Goodwill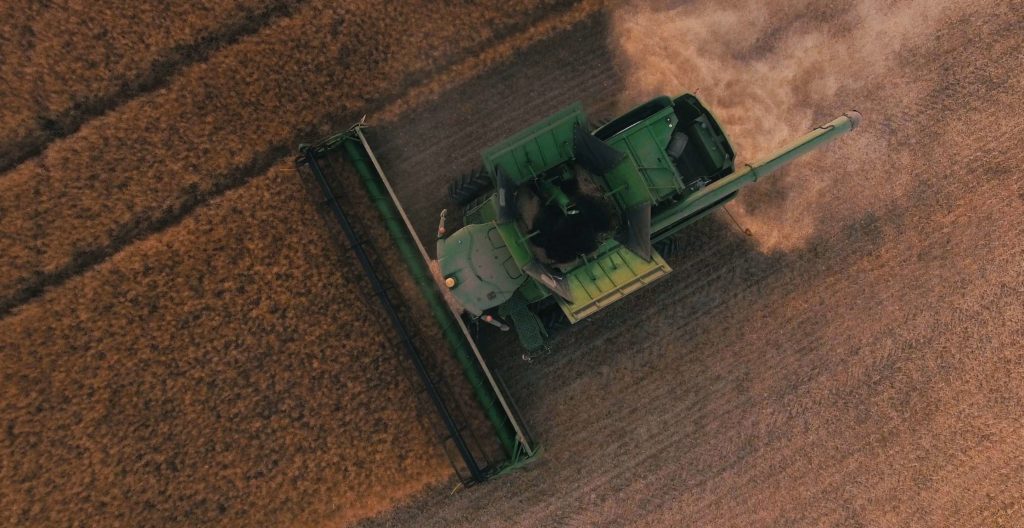 https://www.skyword.com/contentstandard/how-tech-driven-innovation-stories-are-helping-agribusiness-shed-its-stolid-image/
https://www.skyword.com/contentstandard/how-tech-driven-innovation-stories-are-helping-agribusiness-shed-its-stolid-image/
Liz Alton