Creativity
How the Travel Industry Is Using Visual Storytelling to Bring Its Economic Impact into Clear View
By Liz Alton on October 1, 2018
Visual storytelling is a big part of the tourism industry's toolkit. Opening a new hotel? A virtual reality tour of the facilities is a great way to entice visitors. Marketing a destination? Instagram accounts are loaded with compelling photos of white sand beaches, relaxing tourists, and sweeping vistas. Launching a new attraction? Develop a video trailer that dials up the intensity to get people queued up to try it.
Visual imagery can say so much more than words alone, and now many travel brands-from individual hotel chains to entire destination marketing initiatives-are taking their storytelling to new heights by focusing on travel's positive economic impact.
Let's back up for a second. As both prospective tourists and marketers, we tend to consider travel as a great way to explore new destinations, learn about culture and history, and break out of our routine lives by tapping into adventure. But at a higher level, tourism plays a critical role in helping nations build their economies. From an economic perspective, travel is one of the world's largest economic sectors. Many countries that are beginning the climb out of difficult economic conditions use tourism to help attract foreign investment and get their economic engines moving.
For marketers, these ongoing journeys offer a powerful hook to show real people making real progress through visual storytelling.
Some Background on Travel and Economics
It doesn't seem fair to dive in here without pulling the lens back to take a quick look at the connections between travel and economic development. In 2017, the World Travel and Tourism Council found that travel accounted for 10.6 percent of total global GDP and one in ten jobs around the world. That's big business-and it can have a significant impact on even the smallest destination.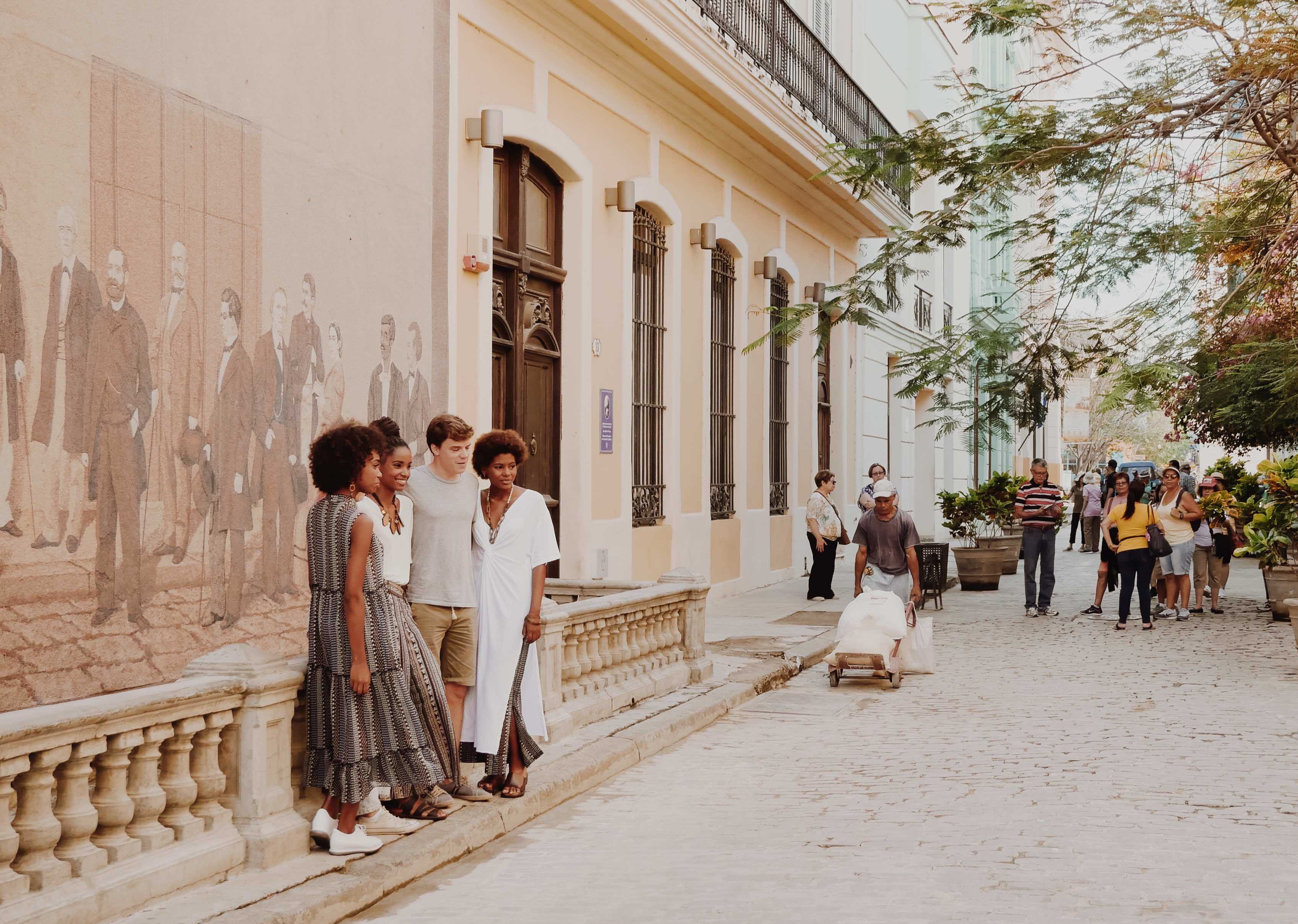 Image attribution: Emanuel Haas
Personally, I have seen how travel can transform countries. The early part of my career was spent working in economic development. From boutique hotel conglomerates in the Caribbean to conservation-driven travel in Africa, I learned that there are endless ways to create tourism offerings that both speak to the public and capitalize on the best of what a country has to offer.
Shift forward to today, where we live in the age of Instagram. Travel destinations are constantly sharing videos, images, livecasts, influencer campaigns, and more in the hopes of attracting travel dollars. And while hotels, beaches, and tourist attractions are striking to look at, many marketers are choosing to home in on economic impact, cultural context, and corporate social responsibility as key features in their storytelling. Visual storytelling in this context can help market destinations in authentic and powerful ways that resonate with a generation of tourists who value "the real experience" and a deeper participation in their own travel experiences.
Before moving on, I want to address one glaring but important discussion point. We're not talking about "poorism." Poorism is a term that refers to destinations that offer experiences like tours through their poorest areas or even create faux experiences so guests can "see what it's like to live in poverty." These experiences exist, and there are huge moral, ethical, and humanitarian issues with them. Instead, we are focusing on marketing that shows guests how tourism helps bring positive impact to their destinations and that shows visitors places they may never have seen before through smart visual storytelling.
Puerto Rico: Smart Storytelling to Combat Hard Hits
If you've followed the news, you'll know that Puerto Rico has been hard hit by hurricanes in recent years. Combined with an estimated $63 billion-plus in lost tourism revenue across the region due to Zika virus-related concerns, it's easy to see why Puerto Rico's storytellers are hard at work trying to bring tourists back into the fold. A healthy tourist experience is essential for rebuilding their economy.
Visual storytelling has played an important part in helping communicate with prospective tourists. Puerto Rico's tourist authority launched a "Facts Not Fear" campaign, for example, to help share information on how to safely travel amid Zika fears. They got influencers, including Broadway star Chita Rivera and tennis Olympic medalist Monic Puig, to record videos to promote their efforts. The campaign extended even beyond the island. AdWeek profiled a project by two ad agency creatives who created the branded hashtag campaign #RnRforPR on Instagram to highlight images of Puerto Rico and help show that the island is ready for tourism post-hurricane.
The bottom line: when your destination faces challenges, the way that you tell the stories-and show the images-can have a positive impact on recovery.
Volcanoes National Park: Where Conservation and Tourism Go Hand in Hand
Another way visual storytelling can help tourism is by showing how it impacts the health of the actual places people are interested in visiting through supporting environmental conservation.
If you're like me, you've spent time imagining what it would be like to work in conservation-like Dian Fossey. Yet, particularly if you're interested in gorillas, there are only a couple places left to see them in the wild. Volcanoes National Park, in Rwanda, is the place. And the team behind the gorilla trek experience has done a marvelous job, both at protecting the conservation needs of the resident gorillas and documenting the tourism experience to show positive impact.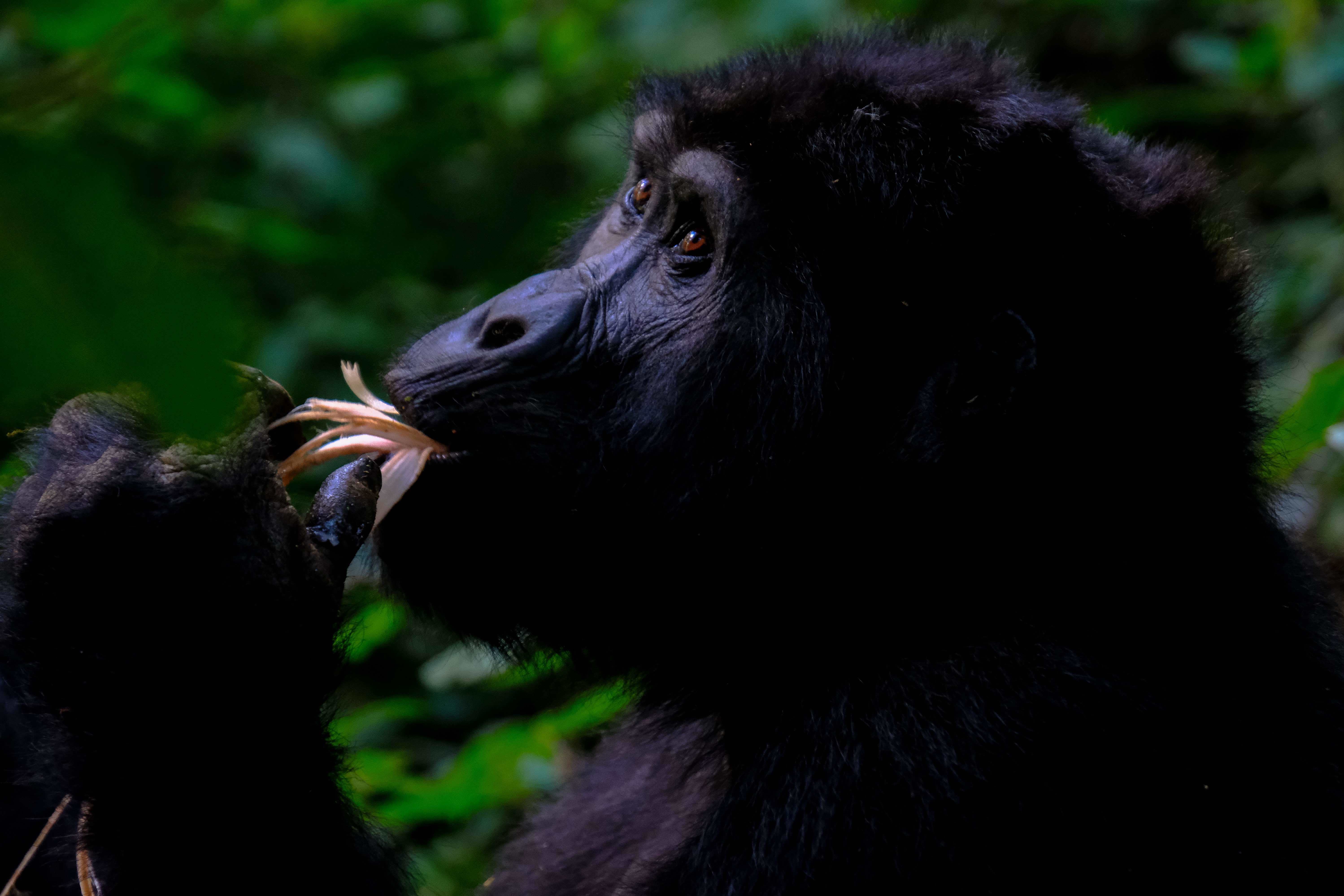 Image attribution: Ghost Presenter
Through a well-curated digital presence, the Volcanoes National Park and the larger tourism management teams showcase the realities of managing the park. Their images focus on elements of the tourist experience, helping bring prospective guests into the moment when the mists part and they see a gorilla in the wild for the first time. The imagery and accompanying stories also highlight the conservation efforts to protect gorillas and special related events, such as gorilla naming ceremonies. Prospective tourists get an inside look at the impact of all these conservation efforts and what goes into making unforgettable experiences a reality.
When tourism works hand in hand with larger goals that a destination or brand is trying to achieve, showcasing that idea visually can send a big message to customers about why they should take those essential next steps to see the full story in-person.
How to Use Storytelling to Share Economic Impact
Visual storytelling is an important aspect of reaching tourists. Traditional images and videos promoting great destinations will always be part of the mix. But there are examples from around the globe of brands and destinations that are pushing the envelope. Whether they're showcasing a local feel of their area or highlighting a travel brand's corporate social responsibility impact, these examples are powerful, and they indicate an untapped thread in travel and hospitality content strategy.
As marketers, ask what the bigger story is behind your destination. Does tourism enable conservation of a rare species? Is it helping rebuild after a major disaster? Or perhaps the impacts are smaller, but just as important: building better infrastructure in a location, helping create jobs, or other benefits. At another level, it could be about creating tourist experiences that help preserve culture, language, and other critical essentials of your destination.
Once you've developed the concept, don't be afraid of using visual storytelling to help execute that concept. Videos, images, real-time interviews, virtual-reality experiences, and more can help shine a light on the impact tourism has on your destination. It can also show a more authentic side to your destination and add another layer to the richness of communication as you seek to bring the complexities of tourism to life.
For more stories like this, subscribe to the Content Standard newsletter.

Featured image attribution: Remi Yuan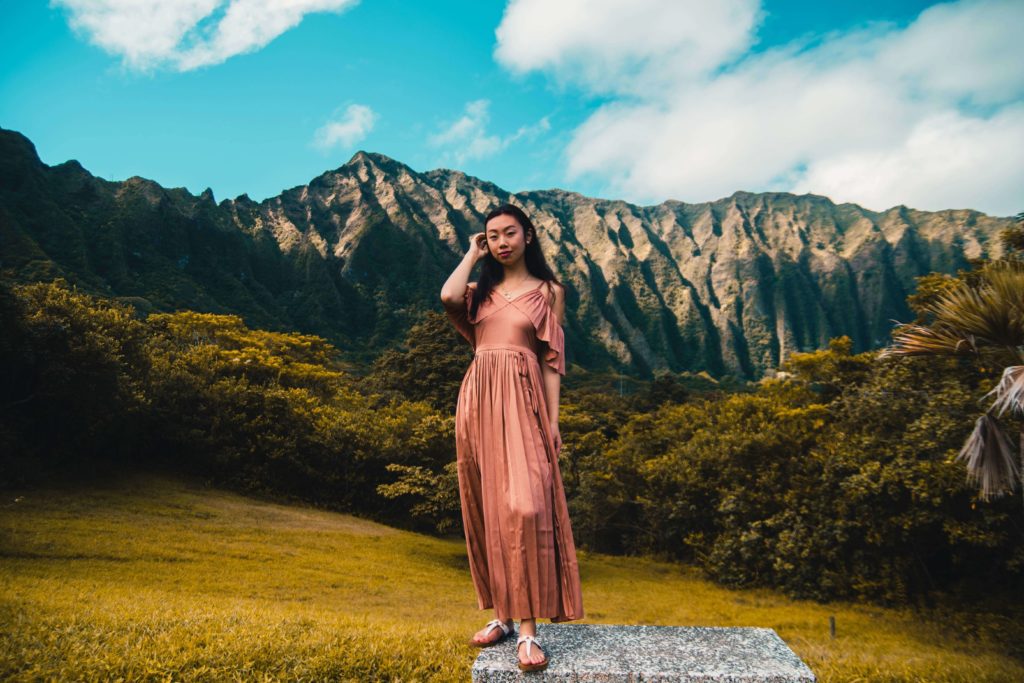 https://www.skyword.com/contentstandard/how-the-travel-industry-is-using-visual-storytelling-to-bring-its-economic-impact-into-clear-view/
https://www.skyword.com/contentstandard/how-the-travel-industry-is-using-visual-storytelling-to-bring-its-economic-impact-into-clear-view/
Liz Alton