Content Strategy
How the World Cup's Sports Marketing is Engaging U.S. Fans Despite the Country's Absence
By Jonathan Crowl on June 25, 2018
The U.S. team's absence from this summer's FIFA World Cup was not only felt by its demoralized fans; advertisers and marketers also took the lack of American participation like a punch to the gut. Here comes arguably the world's largest and most engaging sporting event, a typical goldmine of global sponsorship opportunities, and the world's largest economy has no horse in the race.
However, the challenging situation hasn't been an entirely lost cause for marketers. Brands are embracing less conventional sports marketing strategies to try to create audience engagement opportunities, even as the most natural entry point for those fans-support for the U.S. men's national soccer team-is nowhere to be found.
The result is better than what many might have expected. Faced with an unforeseen challenge-the U.S., after all, hadn't missed the men's World Cup since 1986-marketers had no choice but to scrap their initial blueprint and think outside of the box. Here are some examples of creative marketing campaigns that rose to the occasion.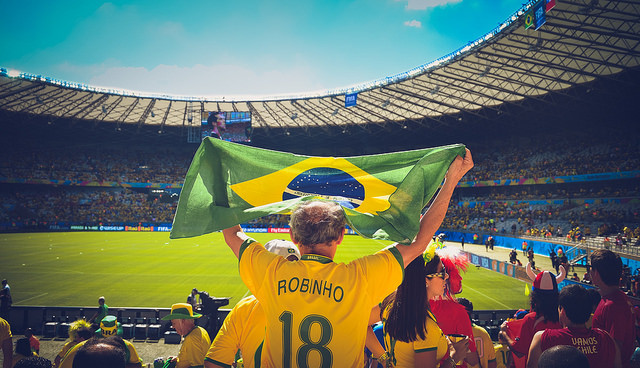 Image attribution: Homedust
Exploring New Avenues of Fan Engagement

Where a fan can't root for their favorite team, as is the case for many U.S. soccer fans this year, the next logical step is for marketers to find new areas where they can generate excitement. This strategy is the conceit of a partnership between Jagermeister and DraftKings, which have collaborated to create a March Madness-style bracket tournament for this year's World Cup. As Adweek reports, fans choose winners of the overall tournament and each individual game in the tournament's first round. Later, during the knockout stage, fans pick another round of winners. Correct picks earn points that move participants higher on two different leaderboards: A DraftKings "Community Leaderboard" and the Jagermeister "Meister Leaderboard," from which the top 500 Meister leaders will earn Jagermeister-branded prizes. The grand prize winner will receive an all-expenses-paid trip to the winning team's country.
The goal, according to Jagermeister's chief marketing officer, was to create a lively, interactive community to increase engagement with U.S. fans despite the absence of their team from the tournament. Creating a platform to build personal investments in the results elevated Jagermeister's brand through a competition showcasing DraftKings' gaming platform.
Another brand effort to cultivate fan investment was 23andMe's "Root for Your Roots" campaign, which promoted purchases of its genetic ancestry services by connecting fans with the teams that best represent their heritage. This service emphasizes that no matter how little you might know about a given national team, your ancestral connection to that country serves as a built-in reason to adopt that particular team to support during the games.
In 23andMe's case, Team USA's failure to qualify might actually be a good thing. The "Root for Your Roots" campaign is making an organic connection with fans that perfectly aligns with the brand's mission of expanding your connection beyond your home country, serving as one of the best examples of creative marketing campaigns we've seen around this year's FIFA World Cup.
Activating America's Hispanic Fan Base
In the scramble to find new sports marketing opportunities to leverage the month-long World Cup, a number of American brands are seeking to connect with America's Hispanic population. With the World Cup qualification of Mexico's national team-which, in its first game, pulled off a stunning upset of defending champion Germany-brands are pivoting to focus on products and activations targeted to Hispanic consumers.
Anheuser-Busch, for example, has ramped up its American marketing of its Estrella Jalisco brand, which is popular in Mexico but has only been available in the United States for about two years. So far, the brand's growth has been promising, with double-digit growth in sales according to Forbes. Much of that growth has been driven by consumers in California, but with the World Cup serving as a massive marketing and advertising platform, Estella Jalisco is seizing upon an opportunity to build awareness quickly across the country.
It's worth pointing out that Estrella Jalisco's gain is Budweiser's loss: With the loss of patriotism as a selling point, Anheuser-Busch's signature brand is certain to take a hit, which is what many would expect from a brand that spent the summer of 2016 positioning itself as the adult beverage embodiment of "America."
Elsewhere, Telemundo has been hard at work since this year's Super Bowl engaging with Spanish-language Americans for its "Lo Vivimos Juntos (We Live It Together)" campaign, which utilizes a range of marketing channels to capture a coveted piece of the bilingual market. This marketing strategy leverages not just the brand's television channel, but also streaming apps and even virtual reality content that gives fans an immersive soccer experience, according to PR Week.
The absence of Team USA at the World Cup has still been painful for media brands of course. As Fortune notes, overall viewership has dropped by about 44 percent compared to the 2014 World Cup. But even though casual fans-and the bulk of the American consumer base-don't have a natural entry point into the global sporting event, savvy brands aren't sitting on the bench and accepting their losses. They're getting creative with their sports marketing and discovering new angles to appeal to fans.
For more stories like this, subscribe to the Content Standard newsletter.

Featured image attribution: Fauzan Saari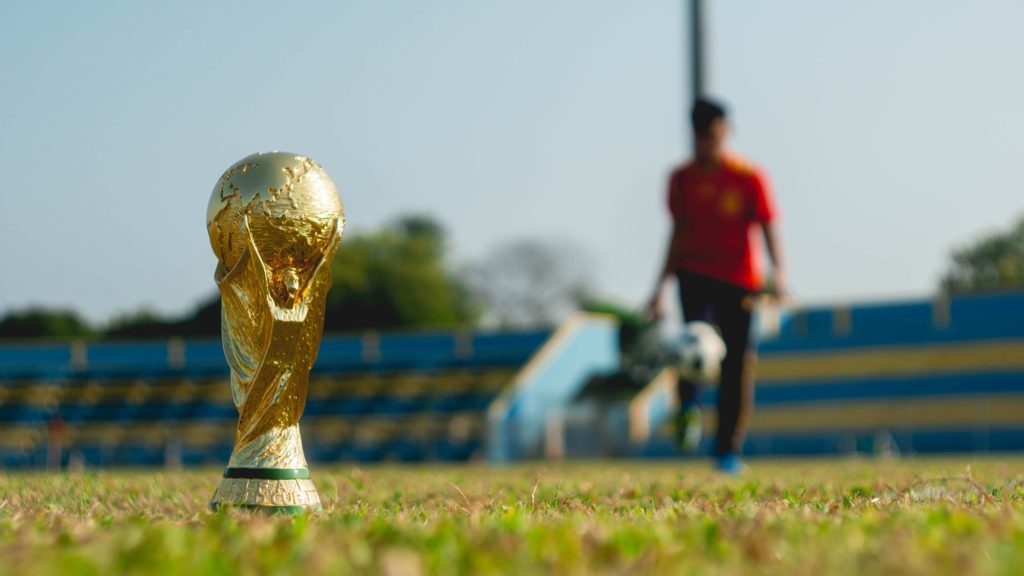 https://www.skyword.com/contentstandard/how-the-world-cups-sports-marketing-is-engaging-u-s-fans-despite-the-countrys-absence/
https://www.skyword.com/contentstandard/how-the-world-cups-sports-marketing-is-engaging-u-s-fans-despite-the-countrys-absence/
Jonathan Crowl