Marketing Transformation
How to Leverage B2B LinkedIn Video Marketing for Social Media Success
By Rose de Fremery on June 20, 2019
B2B marketers are well aware that LinkedIn is a great channel for connecting with prospective buyers. But how to best engage audiences there, however, isn't always an exact science. Through LinkedIn video marketing, brands have an especially powerful resource for driving both interest and new leads on this social platform.
Here's how video can supercharge a LinkedIn marketing strategy for B2B brands and set you up for social media success.
B2B Brands Shine on LinkedIn-Especially with Video Messaging
LinkedIn drives B2B leads like no other social media channel. According to Social Media Today, eighty percent of B2B social media leads arrive via LinkedIn, whereas just thirteen percent originate from Twitter and seven percent from Facebook. LinkedIn also generates three times as many conversions as Facebook and Twitter. Your potential buyers are already on LinkedIn, and this shows they want to hear from you there.
Unlike in a more B2C-centric playground where audiences may be decompressing with friends and memes, people come to LinkedIn specifically to keep up on thought leadership and identify opportunities to grow their businesses. As a result, prospective buyers are especially likely to engage with your B2B social media presence on this particular channel.
At a time when trust in social media platforms is faltering, it's also worth noting that LinkedIn has not suffered from the privacy scandals that Facebook and other social media titans have. Conversations on LinkedIn tend to be less combative and of a higher quality as well. Thanks to LinkedIn's cordial and business-focused atmosphere, users are that much more likely to spend time reading posts and engaging with ads.
LinkedIn is undeniably one of the best social media distribution channels for 2019 from a B2B marketing perspective. And now that you can publish video on LinkedIn-even live streaming video if you're one of the lucky beta testers of the forthcoming LinkedIn Live feature-there's never been a better time to get started making an impact on this powerful B2B channel. According to The State of Video Marketing 2019 report from Wyzowl, sixty-one percent of video marketers plan to use LinkedIn for video marketing in 2019, and eighty-four percent of marketers say they've already enjoyed success with video on LinkedIn.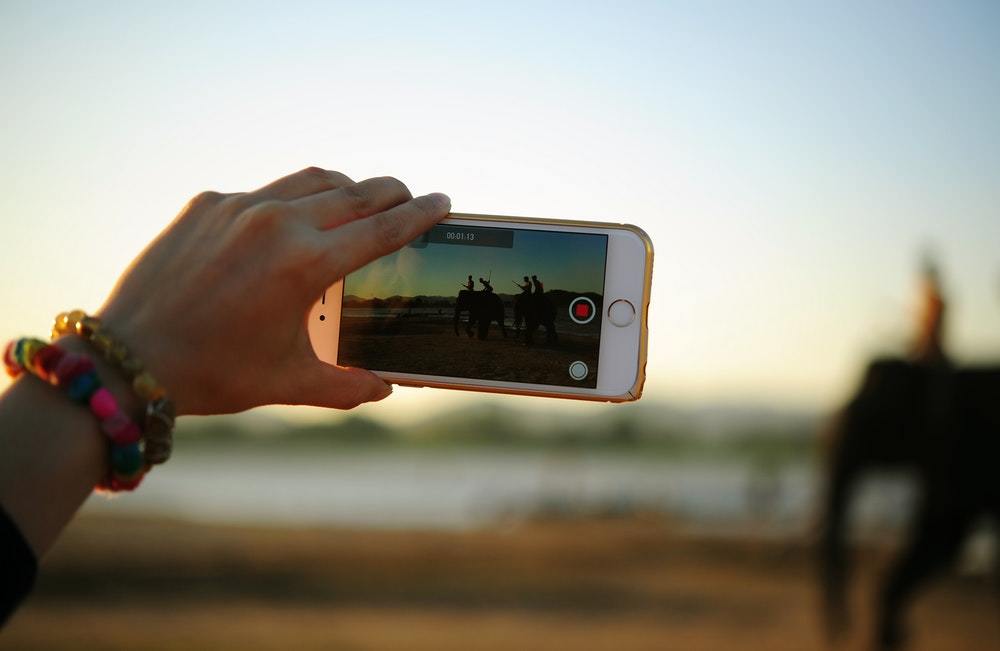 Image attribution: Teono123 No
Effective LinkedIn Video Marketing Is Short, Sweet, Timely, and Personal
So just how does one get started creating interesting and memorable video content for LinkedIn? First of all, it's best to keep your videos short-ideally under sixty seconds, if you can, but up to ninety seconds should be fine. As the Content Marketing Institute points out, you can use a brief video status update to drive traffic to a specific article and deepen engagement surrounding it. This is a great way to amplify the effectiveness of your existing content.
What about subject matter? In an article for TopRank Marketing, Skyword CSO Allen Gannett says it's a good idea to select topics that are accessible and familiar, yet have a novel twist. LinkedIn viewers are looking for content that's relevant to their jobs and industries, so be sure to signal the relevance to their work early on in the post. Gannett says you'll also want to focus on encouraging dialogue "below the fold," AKA in the comments section beneath your video. With an active conversation centering on your video, your content is likely to enjoy broader reach on the LinkedIn platform.
Timeliness is also key-if you get a conversation going soon after the video is published, it's more likely to garner greater visibility.
How about frequency? Well, there's good news for newcomers to B2B video on this front, too. You don't have to go overboard-in fact, it's best not to. It's best to post videos once per day, at most, with an upper limit of five times per week. Mix up your video with other content types for best results, and take care to post when there's less activity on the platform so your content will stand out in an otherwise crowded feed.
You're also going to want to post video content from personal LinkedIn accounts. While you might assume that it's best to share video content for your B2B brand on its company page, it won't get as much traction or engagement there. Since LinkedIn is all about fostering authentic personal relationships, it's best to leverage personal presences when posting on this channel.
LinkedIn Video Marketing Is Easier Than You Think
Some B2B marketers hesitate to try video because of the perceived technical complexity and cost involved in doing so. It's not as difficult as you might think, though.
As TopRank Marketing notes, Gannett creates his videos using his own smartphone and an affordable app, Deshake, to digitally stabilize them. So effective B2B video is absolutely possible on a lean budget-and you can even repurpose these videos for use alongside other forms of content or campaigns as well.
Uploading video on LinkedIn isn't all that different than Facebook or any other social media platform, though the transfer may take a touch longer to complete. You'll want to add captions to your video, however, because B2B audiences are more likely to be checking LinkedIn from office environments with the sound turned off.
This LinkedIn post from Gannett offers us a bite-sized example of how to maximize a LinkedIn marketing strategy for B2B brands. It's short and sweet, coming in at just under sixty seconds, has a personal tone with a nice dash of humor, and it showcases novel tips on personalizing emails that marketers would find interesting. This clip also includes a brief call to action inviting viewers to comment below, and it features captions that come very in handy for this busy audience.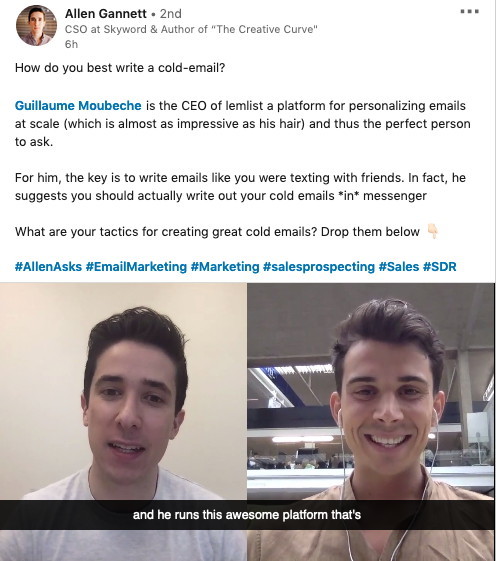 LinkedIn videos similar to this one can create impressive lift. At the time of writing this article, Gannett's video generated 436 likes, 137 comments, and 8,799 views. Once you're up and running with B2B video marketing on LinkedIn, you'll want to measure the success of your videos so you can learn what strategies work best for your brand and optimize your results going forward. LinkedIn metrics that B2B marketers may find useful for measuring the performance of video content include clicks, engagement, impression, shares, video views, viewers, and average time watched per view.
Now Is the Time to Get Started with LinkedIn B2B Video
Time is of the essence with LinkedIn B2B video. That's because other marketers are becoming increasingly aware of this platform's unique benefits for engaging audiences with video, so it's ideal to get started now-before the competition becomes fierce. This is an optimal time to develop the LinkedIn video strategies that may propel your brand forward as this B2B marketing channel continues to heat up.
Proficiency with LinkedIn video will come in handy once the platform's live format officially debuts, giving savvy B2B video marketers an enviable edge over competitors that are still focusing most of their video efforts elsewhere. LinkedIn, by nature, wants marketers to use the platform to reach B2B buyers, so they've published a guide to marketing on the site which is chock-full of helpful tips on how to make the most of your content marketing efforts there.
LinkedIn has always been a great place to reach prospective buyers, but now B2B marketers have an even more compelling way to do it: through short, original, timely video clips which invite engagement, drive traffic to other content, and foster meaningful relationships. If you're already marketing your B2B brand on LinkedIn and have been wondering how to boost your effectiveness there, adding video to your marketing toolkit could be that golden opportunity you've been looking for.
For more stories like this, subscribe to the Content Standard newsletter.
Featured image attribution: Terje Sollie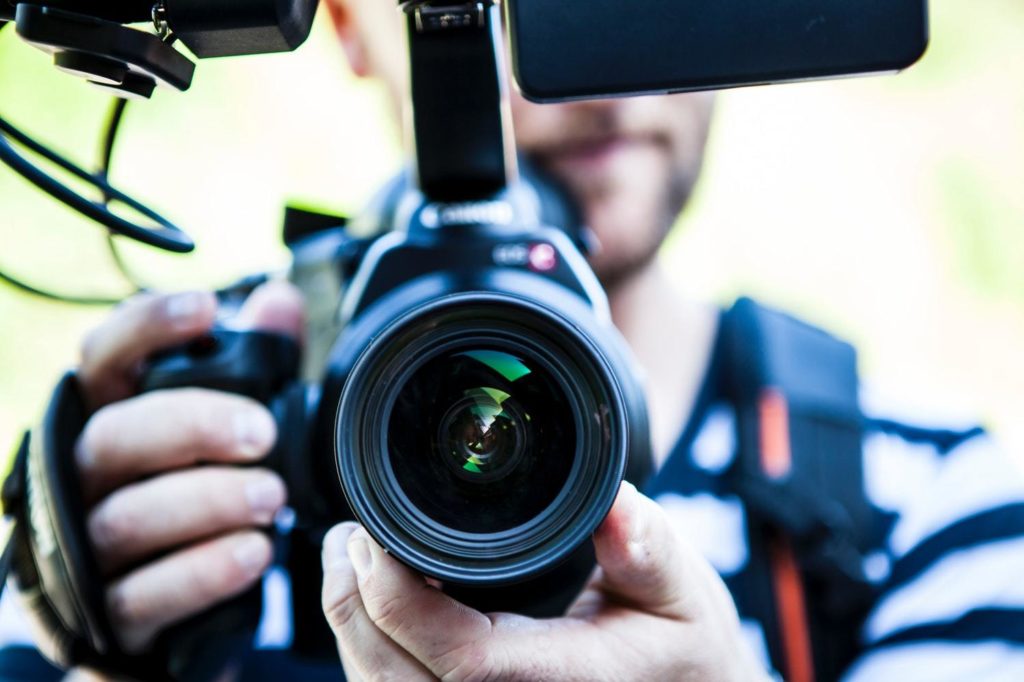 https://www.skyword.com/contentstandard/how-to-leverage-b2b-linkedin-video-marketing-for-social-media-success/
https://www.skyword.com/contentstandard/how-to-leverage-b2b-linkedin-video-marketing-for-social-media-success/
Rose de Fremery