Content Creation
How to Take Brand Storytelling Risks and Create Engaging Content
By Jackie Lam on January 5, 2018
With brand storytelling, it can feel hard to push the envelope. As a writer, you may harbor concerns that the work may not be well-received, or worse, that you'll feel vulnerable putting it forward. But to create engaging content for clients, one must take risks. By going out on a limb, you can offer content that stands out and helps meet the clients' goals.
Here are some ways you can collaborate with clients and work with them toward bold, creative ideas.
Try a Fresh Angle
If you drum up content in a particular niche, such as for the auto industry, pets, or travel, you may find yourself falling into the niche rut. There may be times when you feel like you're writing about the same topics over and over again. In turn, it may feel like you're offering a tried-and-true, safe perspective, and your work feels stale.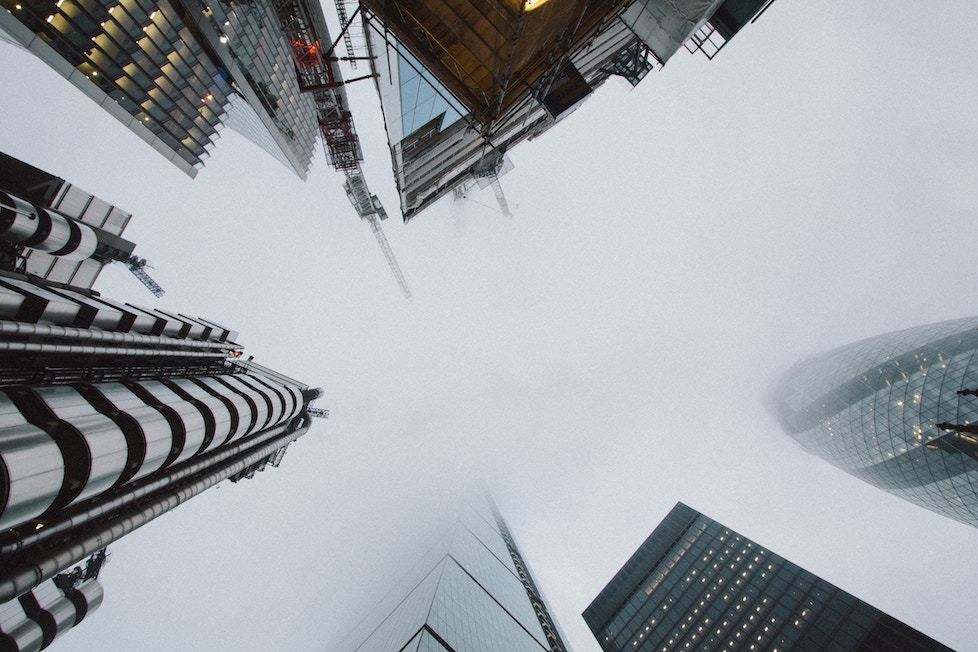 Image attribution: Rob Bye
To push brand storytelling to new places, find a fresh angle for standard topics. This can be achieved as simply as merging two subjects in a traditional space. For instance, for an art and culture publication, I combined personal finance with art for a piece on how artists made their first "real" money, which offered a new perspective on two different topics.
Add a Personal Anecdote
Another way to infuse a fresh angle is to add a personal anecdote. "Personal anecdotes are a great and very authentic way to make a story more readable," says Alex Webb, author and founder of Take Risks Be Happy. "And if you're worried about revealing something too personal, don't be. Usually the authenticity outweighs any embarrassment."
Because everyone's story is unique, a personal tale is novel by default. For instance, a personal essay I wrote on taking a side hustle as a rent-a-friend was an effort to provide a deeper, more revealing tale on side hustling.
I've found that the key here is to be authentic, not necessarily to be right. "People hate hypocrisy more than they hate mistakes," says Webb. "So if your anecdote is about something embarrassing you did, owning up to it will mostly neutralize the 'wrong.'"
Push Your Voice
Sometimes a strong voice on standard topics will help make your piece be a bit more edgy. If you're going to take a risk by pushing your voice, make sure it's bold yet authentic. For instance, in a personal essay I wrote for Clarity Money, a money management app, titled "I Hate Money," I talked about my early experiences with money, and the complex relationship I have with my finances. It wasn't an easy piece to write, but it helped the client show itself as a brand that wasn't afraid to offer a bold stance and offer fresh perspective.
Offer a Contrarian Viewpoint Through Sources
Offer a perspective that goes against mainstream trends and beliefs to push your storytelling. For instance, Sarah Li-Cain's piece on why minimalism may be more expensive than you think points out an overlooked pitfall of the minimalism movement, which in turn is a conversation-starter.
Sometimes your sources will be able to push the narrative by offering that contrarian perspective. For instance, in the personal finance space, you may find someone who is against the cardinal rule of having an emergency fund, or may be against investing. By using your polished interview skills, you'll be able to discover the anecdotes and insights that really can push a piece and boost its impact.
Know Your Audience
If you're going to take risks in storytelling, it's appropriate to do once you have a solid idea who your audience is, explains Joseph Pinciaro, associate editorial director at Skyword. While you may have an idea of a client's content strategy, which includes your targeted personas and demographics, knowing exactly who your audience is can take time.
"This way at least with the risk, you have a better idea of what has succeeded in the past with your readers and what hasn't," says Pinciaro. "Now, once you've started to try something new here and something new there-without eliminating the core of what you're doing-you're able to expand on your original product and grow into new spaces."
Engage in Trial and Error
The key is also to take calculated risks."You're also finding out which risks didn't pan out-and move on and learn from them-without losing too much," says Pinciaro. From a content strategist's point of view, you need to be looking at key performance indicators, such as the engagement of a piece of content, social media shares, reader comments, and whether a particular piece accomplished content objectives (i.e., lead conversion, brand awareness). From the information you gathered, you can gauge the types of risk and limits that make sense for a client.
Gauge When It's Appropriate
At the same time, for a brand that has a unique point of view and is entering a crowded space, taking a risk earlier could very well be worth it, explains Pinciaro. "It's no secret that there are plenty of sources out there for almost anything you're looking for," says Pinciaro."So when a brand can capitalize on a specific tone or angle that's fresh in the space and already aligns with the story it's trying to tell, why wait?"
Pushing the boundaries can set your client's brand apart and push its visibility from the get-go. For instance, take Cinch Financial, a new fintech company that launched its first product in late 2017. A bold piece pointing out the conversations we're not having about money, and why there's a dearth of financial content for traditionally underserved segments of the population, helped establish Cinch's mission of being a no-BS company that wasn't afraid to take a contrarian perspective.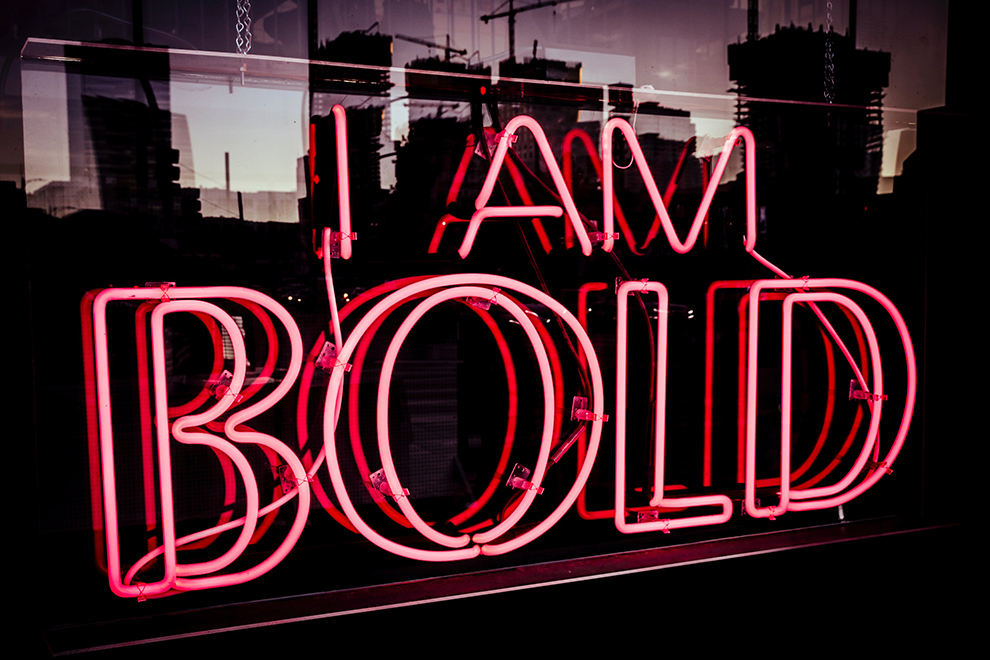 Image attribution: Steve Harvey
Don't Be Afraid to Push-But Within Reason
One way to look at it is by playing at the edge, we'll learn where our boundaries lie. And paradoxically, in knowing your boundaries, whether it's with a brand or in your own personal storytelling, you'll establish a sense of safety. There's no harm is testing the waters by pitching stories that may be a little risky, as long as you're keeping the client's objectives in mind. Expect a bit of back and forth and fine-tuning of story ideas with your editor, who is also looking out for the client.
The times when I've personally contributed pieces that pushed the narrative envelope were for clients that I knew wanted to stand out. Whether it was for a startup that was disrupting a saturated space or a long-established Fortune 500 company that wanted to think outside the box to appeal to a millennial crowd, it was a collaborative process to figure out the boundaries where "risky yet appropriate" was.
Keep the End Goal Top of Mind
At the end of the day, the content you create needs to serve the client's objectives and help elevate and establish its brand. Creating content is taking your personal experience, unique voice, and approach to topics to serve a client's best interests.
"It's nice to hear fresh, informed ideas from creatives who know what the client is trying to do," says Pinciaro. "If you're able to do that, you'll gain a reputation as an asset within the company."
In an age when content is king, knowing when it's appropriate and best to take risks in brand storytelling is the sweet spot that will propel a company's editorial objectives. In turn, you'll produce engaging content that either inspires, informs, provokes discussion, or entertains. And that's what good stories should do.
For more stories like this, subscribe to the Content Standard newsletter.

Featured image attribution: Jeremy Bishop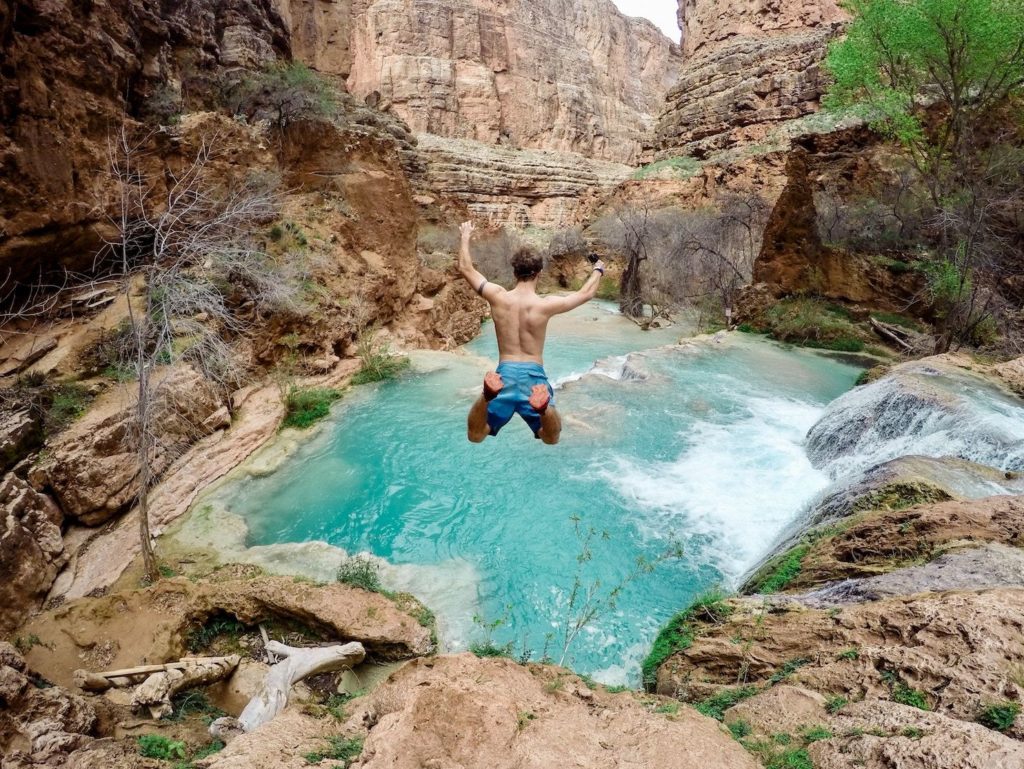 https://www.skyword.com/contentstandard/how-to-take-brand-storytelling-risks-and-create-engaging-content/
https://www.skyword.com/contentstandard/how-to-take-brand-storytelling-risks-and-create-engaging-content/
Jackie Lam