Marketing Transformation
How to Use Social Listening for Marketing to Improve Your Content Strategy
By Rose de Fremery on June 12, 2019
Chances are your brand's already using this as a means to improve customer service. But if you're not capitalizing on social listening for marketing reasons, you're missing out big time.
We'd be hard-pressed to find a better way to understand your audience, inform authentic content that resonates with prospective customers, and begin meaningful two-way dialogues with the people who follow and support your brand.
But if you're still on the fence about employing this tactic further, here's how social listening can inform and improve your content strategy.
The Benefits of Social Listening for Content Marketing
Social listening, also known as social media monitoring, is a widespread practice. According to research from TrackMaven, sixty-six percent of brands are already using a social listening tool. Most companies appreciate that social listening is great for monitoring digital conversations to understand what audiences are saying about a brand, delivering timely customer service, and staying on top of potential brand reputation issues before they flare up.
However, brands may not realize that social listening can also be a valuable resource in creating a content strategy. You can leverage the insights you've gleaned through social listening to better understand your audience, identify and solve pain points, generate leads, spot trends, keep tabs on the competition, establish your brand as an industry leader, source terrific user-generated content, and even establish partnerships with influencers.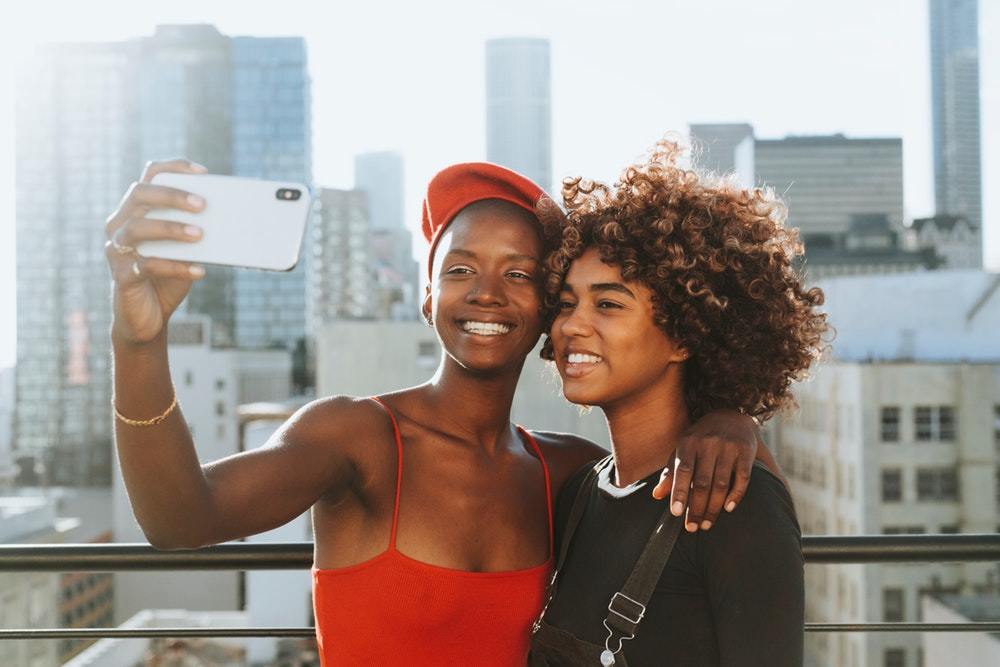 Image attribution: Rawpixel
How to Leverage Social Listening to Improve Your Content Strategy
From sourcing new content ideas to leveraging authentic user-generated content and beyond, here are four ways social listening can help brands improve their content strategy.
1. Gain New Content Ideas Through Valuable Audience Feedback
Have you ever published a carefully crafted piece of content and watched it go live, only to wonder how it was being received? Sometimes it can be hard to tell whether you're hitting the mark based on website metrics alone. This is where social listening can come particularly in handy. Since social media is also a content distribution channel, you can use social listening for marketing to create a more organic two-way conversation with your audience.
For example, you may discover ideas for future content based on the audience insights or pain points you discover through social listening, publish that content on the social media platforms where you have presences, and then gain feedback on that content directly from the audience to better understand how useful, relevant, or effective it was in addressing their needs. In essence, social listening can provide your brand with an end-to-end feedback loop that helps you continually optimize your content strategy.
2. Answer Questions with Timely, Helpful Content
When customers have questions about your brand, they often turn to social media for help-but they may not write directly to you. Oftentimes, they'll post a public question, to which anyone can respond.
As the Content Marketing Institute explains, brands can be of better service to consumers by providing personalized responses to these kinds of queries. Or, going a step further, you can include a link to helpful content you've already created on just that topic. Not only will the person you helped be thankful that you took the trouble to answer their question, but others following the conversation will appreciate that, too, and may think more highly of your brand because you went the extra mile.
When you take a service-oriented approach to sharing content on social media, your brand will stand out. Especially when compared to brands that don't take the opportunity to be helpful in this way, choosing instead to just publish content and reply to social media posts specifically directed at them. By standing apart from less social players in the field, you may just earn some new customers and brand advocates.
Of course, you don't necessarily have to stay in your lane and reply solely to social media posts that directly mention your brand. If you want to take this service-oriented approach to the next level, you can use social media monitoring tools to identify your audience's current pain points or preferences, create content that's specifically tailored toward addressing that criteria, and then chime in with a link to that content when consumers post about that topic on social channels. This will help put your brand on the radar of social media users who may never have heard of your company or the services you provide-and potentially bring you to the attention of their followers as well.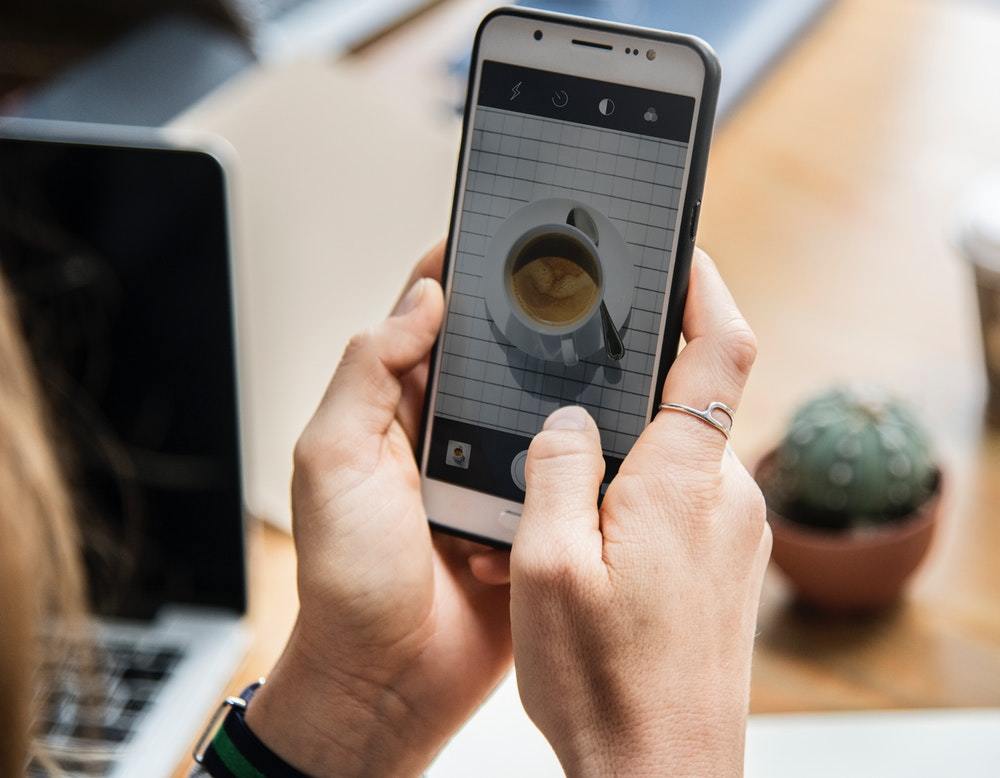 Image attribution: Rawpixel
3. Source Original User-Generated Content
If you're looking for fresh content ideas that will resonate with your audience, consider sourcing user-generated content directly from them on social media. User-generated content can include anything from images to videos to blog posts, and it's considered especially authentic and unbiased because it has been created by an actual user of the brand. As such, this kind of content enjoys a special level of trust and authority among other social media users.
User-generated content can enhance your content strategy in multiple ways. For example, you can invite users to create user-generated content for a campaign around a specific topic, event, or product. You can also source original posts about your product or service from users on social channels like Instagram, Twitter, Facebook, and YouTube, featuring them on a blog post or incorporating them into your existing content in other ways. The users will appreciate the shout-out, and your audience will notice how responsive and engaged you are in social conversations about your brand.
Users may also choose to start their own social media campaigns involving your brand. World Wrestling Entertainment (WWE) fans, for example, started using the hashtag #GiveDivasAChance to call for better female representation in its programming. The WWE adjusted its storytelling format in response, forging an even closer bond with its audience.
4. Keep Tabs on Influencers' Content Strategies
When engaging in social listening, you'll also be able to keep tabs on what influencers are talking about (as well as your competitors, whose hits and misses may be instructive).
As Social Media Today points out, you may be able to learn some valuable tips from influencers to keep in mind when creating a content strategy. After all, these influencers are regularly creating content for your audience and enjoying considerable engagement as a result, which means they've already discovered authentic content strategies that work for their respective brands. They also likely have a keen understanding of what your audience cares about, prefers, and aspires to-and this can be useful intel to have in your arsenal.
Brands Can Forge Meaningful Relationships through Social Listening
Social listening tools can identify the right influencers for your brand, giving you valuable insight on what gets especially strong traction from a content strategy perspective. And if you use what you've learned from an influencer to inform your strategy, you'll have a natural connection point with that person and can reach out to them about worthwhile opportunities to collaborate. If you establish a partnership with an influencer that your audience trusts, then you may be able to boost your impact even further through your combined social media efforts. According to Social Media Today, influencer marketing has the potential to earn eleven times the ROI of traditional advertising efforts.
Social listening is rightfully viewed as a powerful tool for providing excellent customer service, but it's so much more than that. Marketers can use social listening to refine their content strategy even further, gaining valuable insights into their audiences, which can help them create authentic content tailored to their consumers' unique needs and preferences. By being both helpful and engaging on social media channels, brands can forge the kind of meaningful relationships that lead to lasting brand loyalty.
For more stories like this, subscribe to the Content Standard newsletter.
Featured image attribution: Burst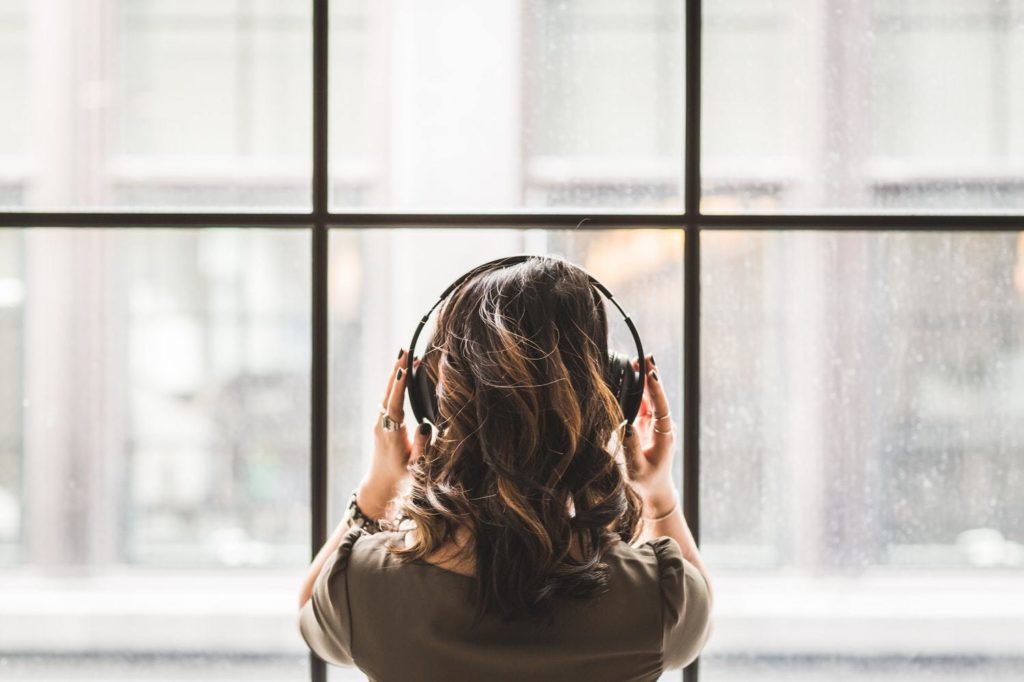 https://www.skyword.com/contentstandard/how-to-use-social-listening-for-marketing-to-improve-your-content-strategy/
https://www.skyword.com/contentstandard/how-to-use-social-listening-for-marketing-to-improve-your-content-strategy/
Rose de Fremery