Creativity
How Tom's of Maine Has Organically Grown Its Brand Storytelling
By Kyle Harper on June 24, 2016
One of the strongest forces of invention in the universe may well be the love of a parent. From tales of everyday genius—mothers who craft concoctions that trick kids into eating vegetables, fathers who find a hundred-and-one ways to baby-proof a kitchen with duct tape—to the extraordinary story of someone like JK Rowling whose stories for her children became a global phenomenon, there appears to be no limit to what parents can create out of love for their little ones.
But what would it look like for this same love to drive the products and brand storytelling of a whole company? Is such a thing possible outside the small scale of the home?
Meet Tom's of Maine, a Skyword client, and a producer of natural, wholesome family and lifestyle products from...well, Maine. With more than forty years of history under its belt, Tom's of Maine has grown from a small home-run business to a thriving company that provides for the needs of thousands of families on a daily basis. But even after all this time and growth, the brand has stayed true to its family-first orientation, and the result has been a loyal audience that believes in their mission and products.
Starting with a Story
Tom's of Maine holds an advantage that many brands share, in that it's a company with history. It's a heartwarming tale, starting back in 1968 when a mother and father from Philadelphia decided to move their family from the big city to the nature of Maine in pursuit of a simpler, healthier life. Upon arriving, however, Tom and Kate Chappell found that it was still really difficult to find simple, natural products that they could trust for their kids. And so, in 1970 they took out a $5,000 loan in hopes of building something that could help families like their own focus on the simple "good" in life. Tom's of Maine was born.
The tale goes on from there as many stories do, with heartwarming rises and falls, challenges and victories, growth and change. Tom's of Maine shares this story with its audience, and certainly makes for some excellent content. But more importantly, the brand continues to build on this story into the modern day.
"Who we are is rooted in how the company started," explains Rob Robinson, Integrated Communications Manager for Tom's of Maine. "A lot of times when people start a company, they see a market opportunity. We started more because they wanted products for their own kids. It wasn't a market they were speaking to, it was people."
The Tom's of Maine's products are heavily dependent on the trust consumers put in them, so what better way to establish trust and credibility than to make your ongoing brand storytelling a continuation of a story that's forty years in the making? In this, Tom's of Maine has laid a foundation for the continued growth of its brand, but also set a high bar for consistency that has to be continually met.
Turning Story into Marketing
Tom's of Maine's history provides a story with a promise: You can rely on us for simple, wholesome products that will be good for your family. Over the years, the Tom's of Maine brand has certainly developed—changes in appearance, in messaging, in channels. But throughout it all, the brand's promise stays the same.
One of the most interesting ways in which this has developed in its outreach strategy is in the form of community-involvement-oriented CTAs. Typically, when brands look to drive leads, they do so by offering something in return: the ever familiar give-and-take of gated content, conference handouts, newsletter subscriptions, etc. While these tactics are certainly part of the mix, Tom's of Maine has also built and entirely separate community aimed at providing special volunteer and community engagement opportunities to any interested members of its audience. This, combined with regular blog content about ways to share in your local neighborhood and environment, continually positions Tom's of Maine as a partner—rather than seller—that people can trust.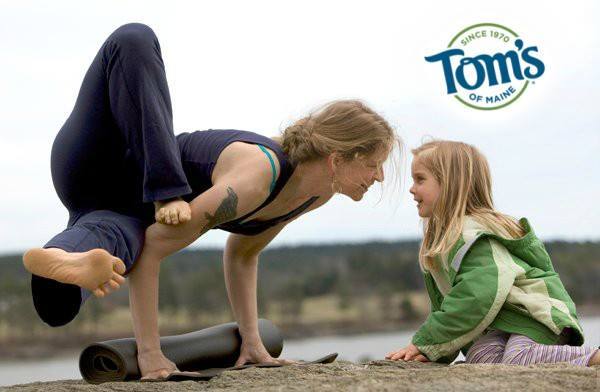 Insight from Forward 2016
History, promise, and consistency: These are the foundation pillars of Tom's of Maine's brand storytelling. To shine some light on how the Tom's of Maine marketing team keeps this story going, and how they're able to generate continual marketing wins from it, we sat down with social media strategist Bridget Burns to hear how Tom's of Maine approaches its content marketing to maintain a consistent story.
"We think we should make much more than just profit," Bridget explained. "Sustainability has always been at our core, but also giving back."
To create a space where all of these ideals could intersect, Tom's of Maine has turned its blog into a regularly updated content hub. Publishing between fifteen to twenty articles a month (and ever expanding), this hub encourages and informs readers about everything regarding community service, natural ingredients, and healthy family living. Like many brands, however, there's the ever-hanging question of how to determine ROI from these efforts.
To tackle this obstacle, Tom's of Maine began by thinking critically about its audience's behavior: How frequently do people actually buy toothpaste or deodorant online? The answer is probably "not many." So rather than focus on direct purchase conversions from content, the brand oriented towards two different goals: the ability to measure intent to buy, and making sure that intent sticks. Measuring intent is actually quite simple, since the KPIs involved are pretty much the same as measuring interest. Whether a user who reads content then subscribes, shares, or navigates to the brand's e-commerce page without bouncing, all of these actions help the Tom's of Maine marketing team know what stories are getting people to stick. But the key to making sure content hits and drives intent seems to be far more universal for the Tom's of Maine team: big emotion leads to big engagement.
"There's a big difference between a list of five ways to volunteer with your kids, and reading a story by an author who actually did," Bridget explained. "We're looking to strike a balance between sentimentality and aspiration."
Emotional, story-driven content works for Tom's of Maine on two levels. Firstly, by telling stories and engaging with the brands emotional consciousness, Tom's of Maine is able to generate a deep sense of authenticity and trust by continuing a story as old as the company itself. But at an even more basic level, the brand understands that for all the demographics, data, and technicality that necessarily goes into its work, at the end of the day content reaches people, not numbers. By putting people and their families first, Tom's of Maine is able to continue to engage with the same caring parents and kids that they set out to protect back in the seventies, and will surely continue to make a healthy impact for years to come.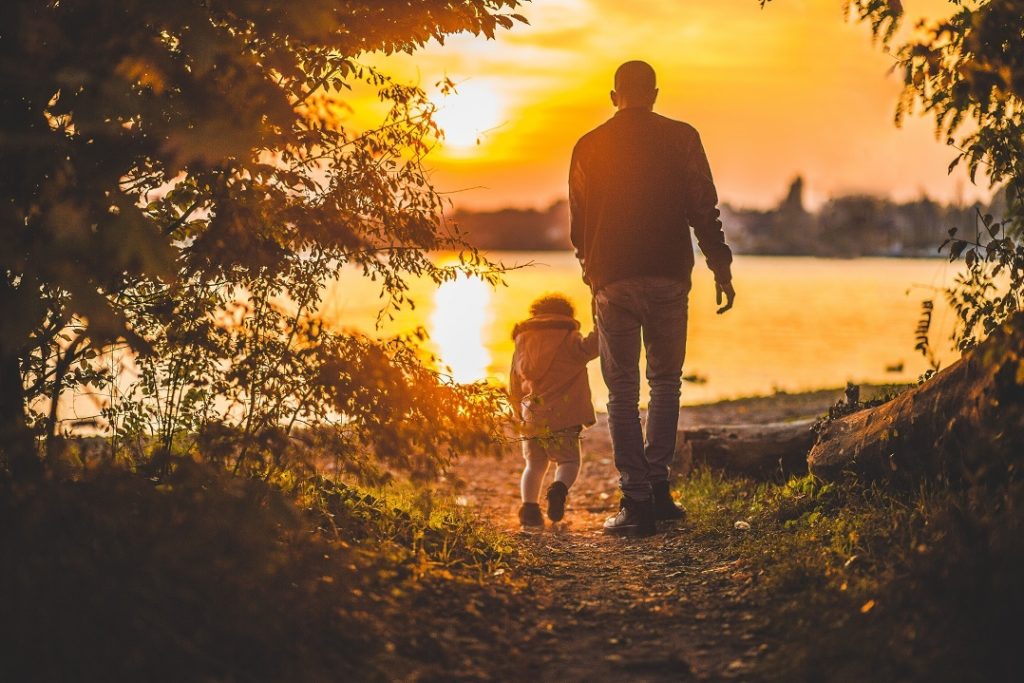 https://www.skyword.com/contentstandard/how-toms-of-maine-has-organically-grown-its-brand-storytelling/
https://www.skyword.com/contentstandard/how-toms-of-maine-has-organically-grown-its-brand-storytelling/
Kyle Harper