Creativity
How Wealthsimple's Content Marketing Makes Finance and Investing Accessible to Everyone
By Nicola Brown on June 27, 2018
Let's be honest: Personal finance isn't always the sexiest topic of conversation around the dinner table. For many people, it isn't even a point of conversation at all. If you've never invested your money before, the process can feel pretty daunting. How do I do it? Where do I start? What on earth are equities, bonds, derivatives, options, and futures, anyway?
Personal finance investing has historically been a fairly inaccessible domain reserved for those with expert knowledge and deep pockets. But the rise of the fintech industry is quickly pulling back the curtain and opening up the world of money to a much broader audience.
The FinTech Revolution
I still remember how excited I was the first time I snapped a photo of a check with my phone and instantly deposited it without ever stepping foot in the bank, or how impressed I was to be able to send someone a payment over email for free. Today, these conveniences seem like just a normal part of everyday life.
Technology is redefining how we bank, how we invest, and how we think about the world of money. From the ubiquitous presence of mobile phones to emerging tools like artificial intelligence, we are seeing seismic technological shifts throughout almost every area of business. Yet few of these tech-driven revolutions seem as transformational as the one taking place in the finance industry.
Opportunities now abound for innovative startup companies to enter a space that's previously been a veritable fortress in the face of new players. According to PwC's Global FinTech Report 2017, 82 percent of financial institutions expect to increase fintech partnerships within the next five years.
But the changes we're witnessing are not just purely technological. We're seeing finance companies use these advancements as an opportunity to take a new approach to branding and storytelling within a notoriously staid industry. One fintech brand leading the way in innovative content maketing is Wealthsimple.
Wealthsimple Wants to Make You Fall in Love
Wealthsimple is a Canadian online investment management service founded in 2014. The company's goal is to make investing easier for millennials.
"It's not just about making a tool for people to use. Most traditional financial brands are essentially invisible to young people. They concentrate on the how-the mechanics of investing. We want to build a brand that people identify with, maybe even fall in love with. You can't make a company that truly democratizes wealth if no one wants to use it," says executive creative director Mike Giepert.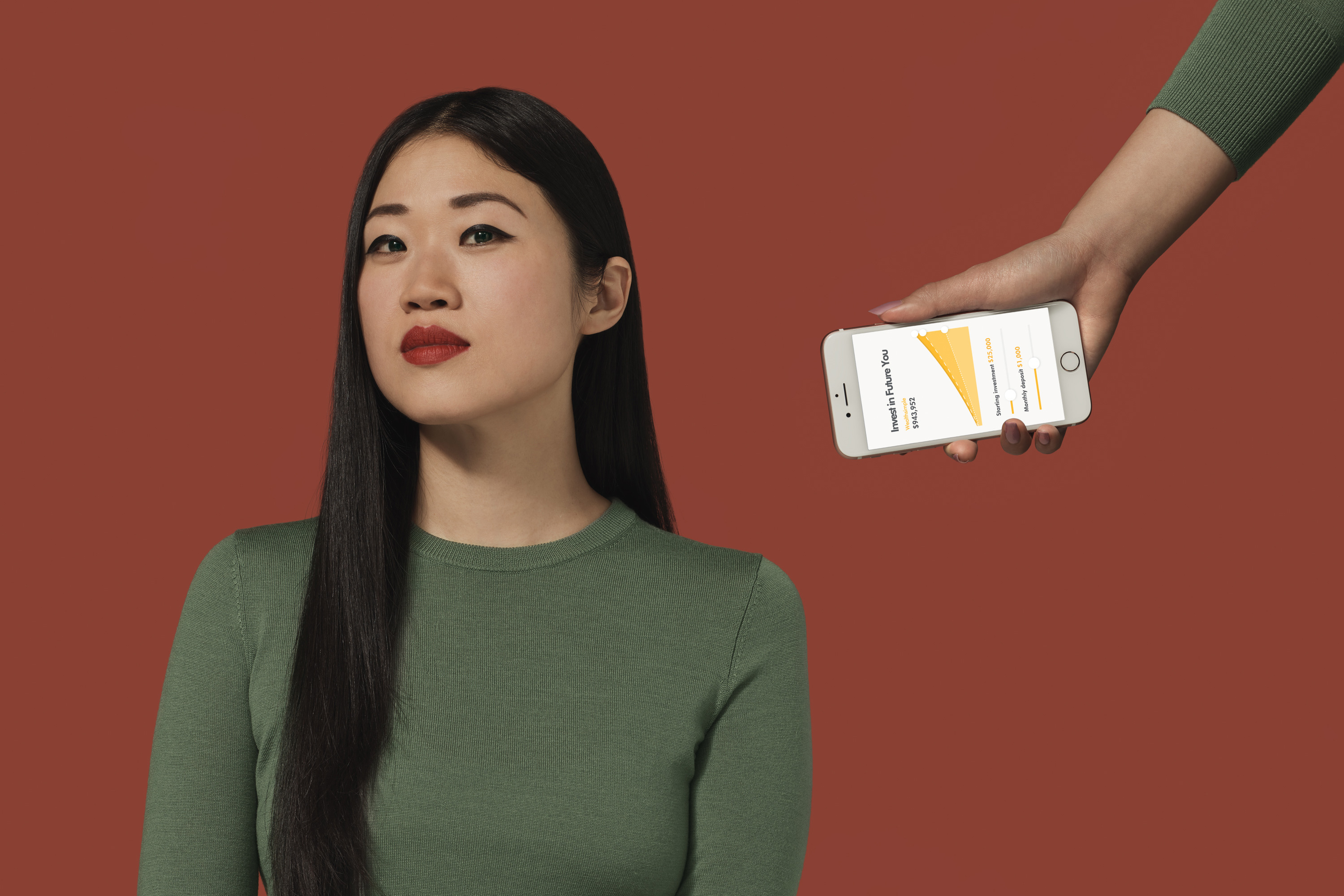 Image attribution: Mike Giepert
It only takes a few minutes to sign up with Wealthsimple on your phone and start investing. A short questionnaire determines the right investment strategy for you, and the platform invests your money into a diverse variety of low-fee ETFs, using algorithms to re-invest and re-balance your investments.
The platform is as simple as it could possibly be, and very user-friendly. It's essentially a robo-advisor, though the company doesn't like using that particular terms as they try to emphasize the personal side of personal finance.
"A central theme in our branding and design, and something we feel really strongly about, is this concept of human. We're trying to build the most human financial services company in the world," says Giepert.
Accordingly, Wealthsimple's finance content marketing strategy has little to do with their technology platform. It's people-focused and highly narrative in nature, eschewing the short and flashy for long-form storytelling and old school illustration.
Wealthsimple Magazine Brings an Editorial Focus to Finance
Wealthsimple Magazine is the company's corporate blog, though it reads more like a journalistic outlet. The magazine is run by executive creative director Devin Friedman, who was previously the editorial director for GQ. Friedman's media background means he knows how to create content that people actually want to read.
"Financial content is usually pretty boring. It's almost always made by people who work in finance and don't know what it's like to be a normal person," says Friedman.
The magazine includes company news and financial how-tos, but the most interesting, editorially focused section is Money Diaries, an ongoing profile series that digs deep into how individual people treat their own financial affairs, set against the broader context of their life, career, or their personal goals and aspirations. Instead of the stereotypical investor image of an older white man in a suit, the magazine features a diverse cross-section of people from different backgrounds with different careers and at different stages of life.
"We try to interview people who an audience may already be interested in-like Aubrey Plaza or the late Anthony Bourdain. Or people who have an interesting money story to tell-like a nun describing life after you've taken a vow of poverty," says Friedman.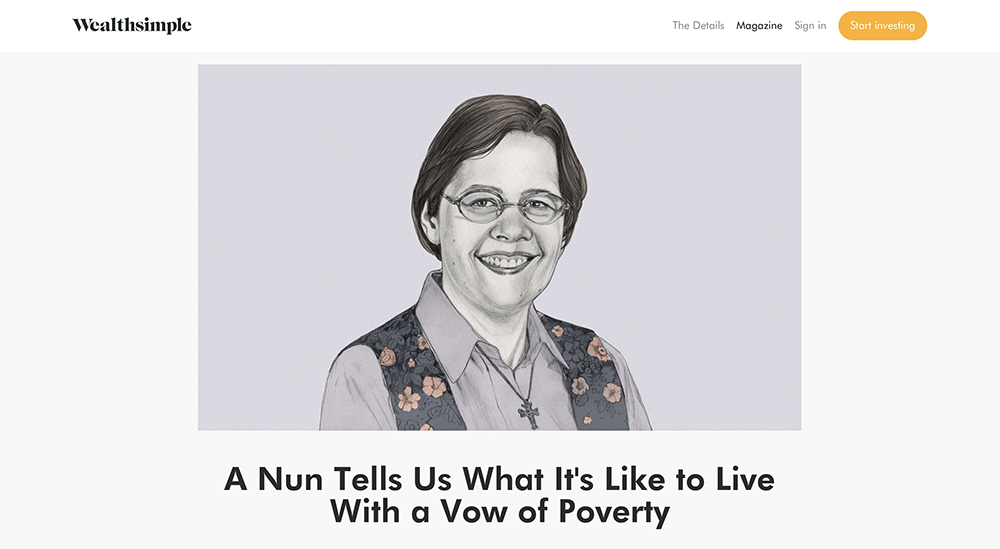 The importance of bringing a more human perspective to the world of finance is one of Friedman's main goals.
"It's simple. We think the world would be a better place if people were more open about money. So we wanted to be in the business of telling real, human stories about money even if they're not pretty and aren't necessarily about behavior we'd want to emulate. It helps demystify the subject, removes the taboo, and makes people feel a little less alone in a crazy financial world," says Friedman.
The magazine isn't afraid to broach topics that would be considered too controversial for more traditional institutions, including religion, gender, unconventional career paths, and honest revelations of major financial mistakes and regrets. Not all these stories have happy endings, and there's no prescribed moral messaging or one-size-fits-all financial advice. The result is giving readers conversations that are often edgy and unexpected.
Visual Branding Reinforces the Human Side
Throughout the site and all of Wealthsimple's content marketing assets, visual appearance is central. From unified, harmonious color schemes to artistic illustrations in lieu of photographs, the company's overarching approach is highly stylized and narrative in nature.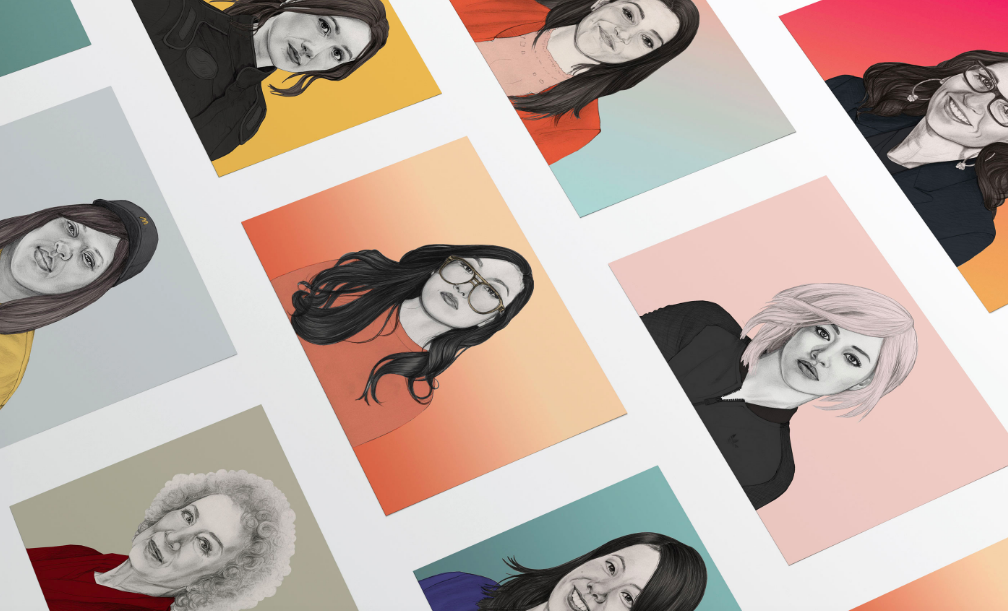 "Good design is front and center to everything we do. Our website, our app, our content. Our magazine is the same. It's a lifestyle magazine, not an instruction manual for investing. So that's what it should feel like," says Giepert.
The muted color schemes reflect the decision to create a human brand. "Financial brands always have these electric blues and bad gradients. We just found that warmer tones and a more subtle palette makes our brand feel more human," says Giepert. "We decided on our illustration style because we could create a strong consistent look with a wide variety of people. We do stories with people from all over the world, so having consistency with photography would be a huge challenge, creatively and financially. So we work with one of our favorite illustrators Jenny Mörtsell to create a custom piece of art for each interview."
Investing for Humans
Wealthsimple's big creative campaign for 2017 and 2018 was called "Investing for Humans." The brand worked with Oscar-winning documentary filmmaker Errol Morris to interview real people, including their own clients, about their fears, hopes and dreams concering money. They interviewed over 250 people, filmed 40 interviews, and-in the end-created 50 short films.
The films used in the campaign are blunt and honest. They're completely unscripted and unrehearsed. Watching them feels like a breath of fresh air in comparison with the secretive and vague approach our society usually takes towards discussing financial issues.
The video designs are also extremely minimalistic, which is part of what makes their message so effective. Standing in front of one of four plain colored backgrounds, each interviewee shares their honest thoughts and anxities about money. That's it.
Errol Morris brought no written questions to these interviews. An article in Wealthsimple Magazine explains: "He didn't want to know what to expect. He's also a pretty fierce, irascibly independent-minded artist. He wasn't going to let us tell him what to do no matter what."
The result is a memorable set of mini documentary-style TV spots that grab an audience's attention through daring and transparency.
So what can we expect next from Wealthsimple's talented content marketing team next? They're looking into creating a podcast and a print version of their magazine in the near future. Stay tuned!
For more stories like this, subscribe to the Content Standard newsletter.

Featured image attribution: Neil Bedford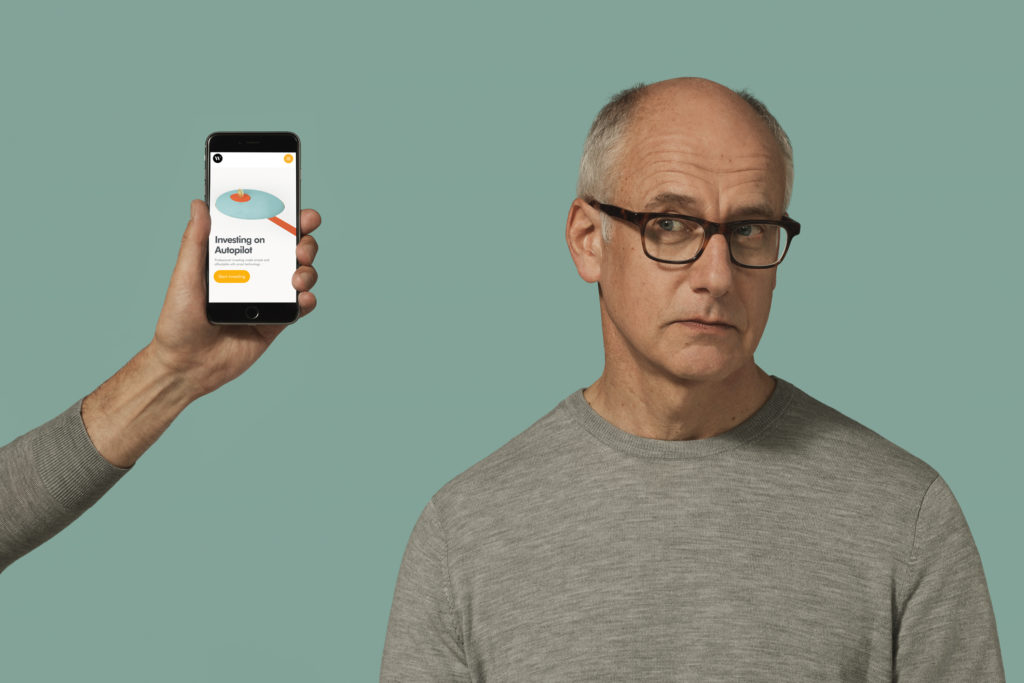 https://www.skyword.com/contentstandard/how-wealthsimples-content-marketing-makes-finance-and-investing-accessible-to-everyone/
https://www.skyword.com/contentstandard/how-wealthsimples-content-marketing-makes-finance-and-investing-accessible-to-everyone/
Nicola Brown